Last Updated on January 30, 2023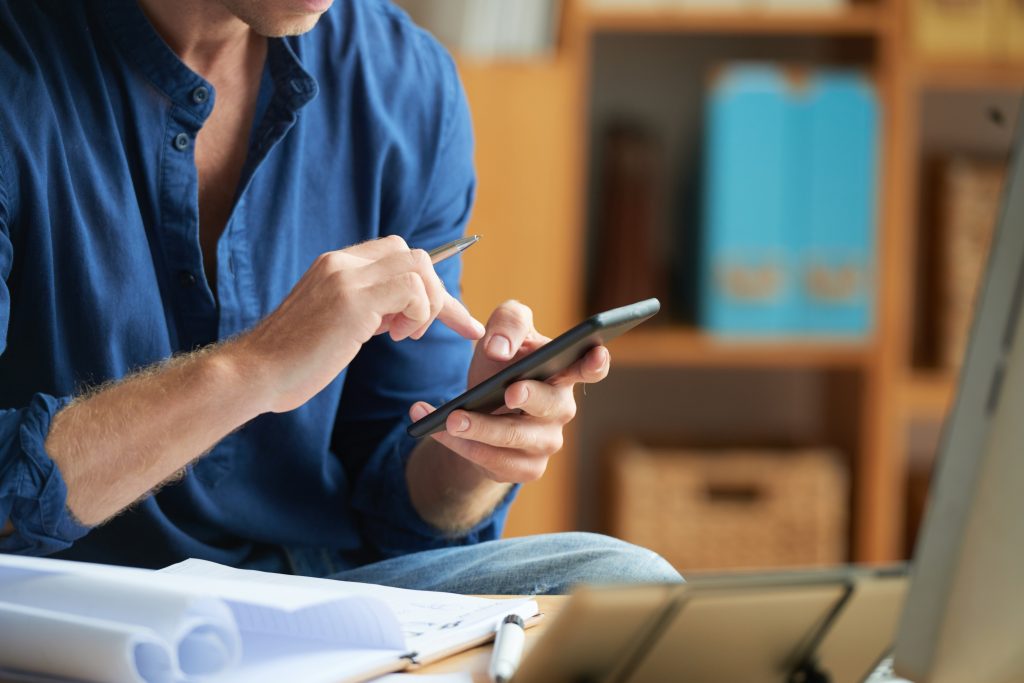 Whether you want to improve the customer experience or simplify internal processes, combining remote support and mobile device management (MDM) software can ensure your company's different remote device systems all work together to achieve your business goals. A scalable MDM solution with remote support can give your IT team the ability to minimize technology issues that impact productivity and efficiency for both your employees and your customers.
At a time when the popularity of mobility is continuing to expand, MDM and remote support software can future-proof your business against the chaos of managing an ever-increasing amount of connected devices. If your mobile strategy is built on inconsistent solutions, one element could fail and affect the entire system.
The good news is you can start small and scale as you grow with MDM and remote support. Although you will need to initially consider the various needs of your organization, as these needs change your remote support and MDM solution can continue to integrate them. Boosting your company's mobile device management and remote support toolkit will help keep your business growing.
Understanding the differences between remote support and MDM
While most MDMs include remote support software, it can also be used as a standalone solution. There are a variety of tools that are included under the mobile device management umbrella. Understanding the differences between them can help you avoid implementing the wrong strategy for your business.
What you should know about remote support
Remote support gives your IT department the ability to troubleshoot common hardware and software issues by remotely connecting with employees' and customers' mobile devices. Your IT team can request to begin a screen sharing session to view the device screen so tech issues can be uncovered and resolved quickly and efficiently.
Remote support software, such as AirDroid Remote Support, also makes it easy to connect with an employee's or client's device using a secure pin code to maintain privacy. Most support cases can be quickly resolved when the customer service agent can view the device screen and get immediate feedback using real-time voice chat. After all, the key to successfully fixing tech problems is clear communication and an accurate description of the issue.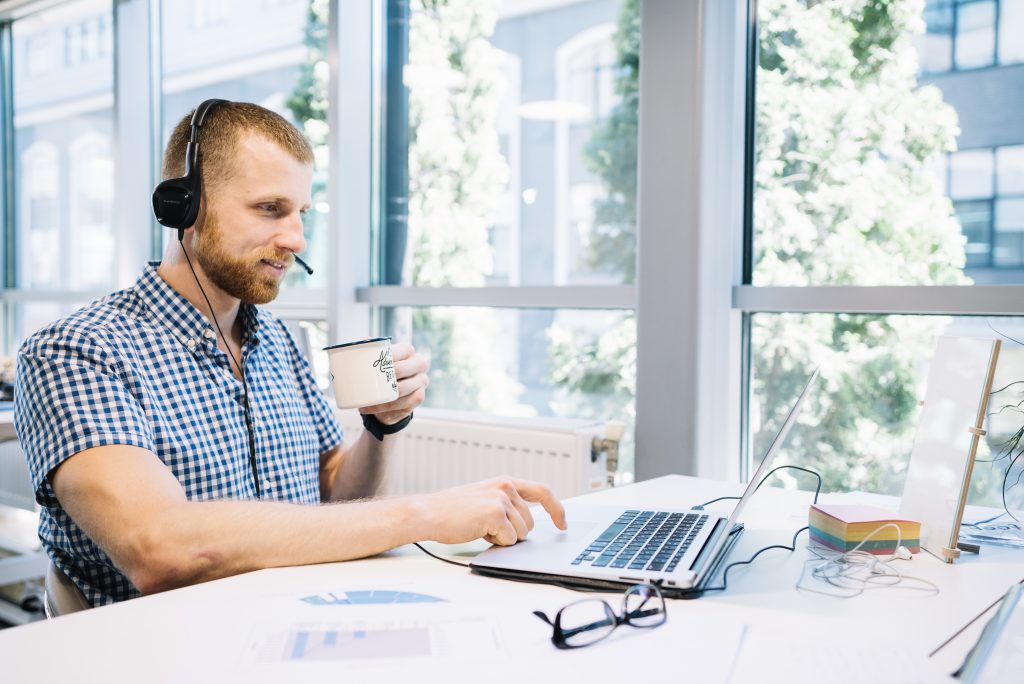 This way your business saves time and money by not having to make your IT technician travel to fix problems onsite. It also takes the frustration out of having to talk a user through each step to solve an issue.
With AirDroid Remote Support's AR camera feature, your customer support staff can even see the physical surroundings of a device using 3D markers that are placed onto real objects. This can help with troubleshooting servers and cables in a server room or assisting with repairing mobile point-of-sale (MPOS) terminals.
What you should know about mobile device management (MDM)
An MDM solution gives your IT staff the ability to manage, track, lock, wipe, and secure your company's mobile devices. Typically, each employee has their own profile on their device according to their specific tasks. Enrolled devices are configured to enforce company policies and requirements.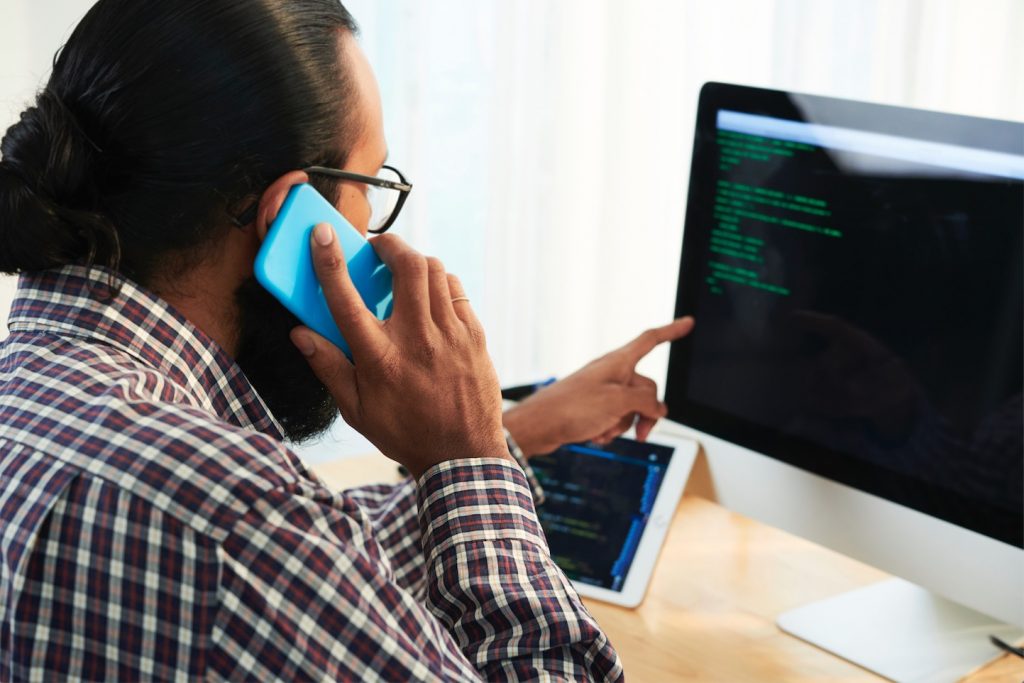 MDM tools allow businesses to remotely configure Wi-Fi access, install and manage apps, and efficiently troubleshoot tech issues. The solution provides a unified platform compatible with different device types and operating systems such as iOS or Android.
AirDroid Business's MDM solution makes it easy to manage and monitor devices from one dashboard. Businesses can group devices to keep deployments organized, along with changing display names and assigning various levels of member access. You can also view a screen preview of each device for those who deploy a fleet of unmanned devices without a person present to report tech issues. The MDM solution allows your organization to monitor and manage mobile devices to make sure everything is running smoothly and instantly fix device issues to minimize downtime.
With AirDroid Business's remote access feature, you can directly take control of manned and unmanned devices. Many of our customers use remote control to gain access to unmanned devices such as public kiosks, digital vending machines, and digital signage. Unlike remote support that requires permission from the user to access a device, remote control allows IT technicians to adjust settings and troubleshoot issues without needing to rely on the person on the other end of the device.
For those organizations that need a bit more functionality in addition to device management and remote access, AirDroid Business offers add-ons such as Kiosk Mode to lock down devices, App Management to centrally control app installs and updates, and Geofencing to enable location tracking.
MDM solutions can also be a part of a larger enterprise mobility management (EMM) solution that can control access to corporate apps and websites. The wide variety of MDM tools is initially a bit confusing. But when you understand how they relate to each other it is easier to choose which is best for your needs among the differences.

Determining the best tools for your mobile device management strategy
Once you have some knowledge about the various types of mobility management tools, you can determine the best ones for your mobility strategy. For instance, a combination of remote support and MDM is a great foundation for small and medium-sized businesses (SMBs) to build on.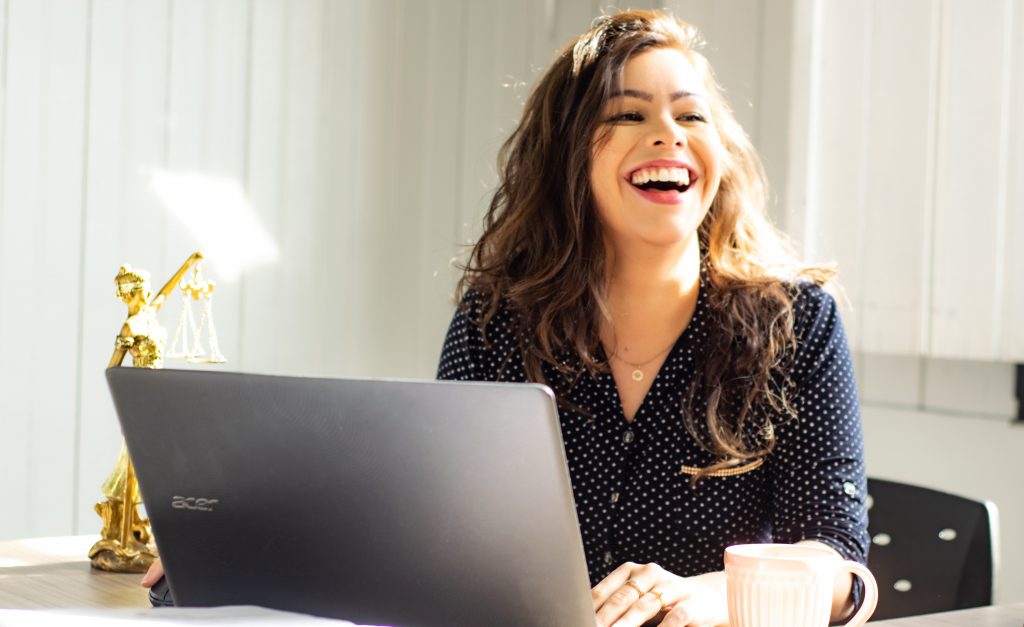 MDM will help you manage and secure employee and customer mobile devices while remote support assists your customer support team in troubleshooting tech issues quickly and efficiently. It is an effective way to improve both the customer and employee experiences with your company, along with your bottom line.
You will also want to consider the type of devices you use the most. For example, if you have a fleet of Android devices, an Android device management platform may serve your needs better than a one-size-fits-all MDM solution. Be aware that some popular remote support and access solutions like TeamViewer only include mobile devices as an add-on feature.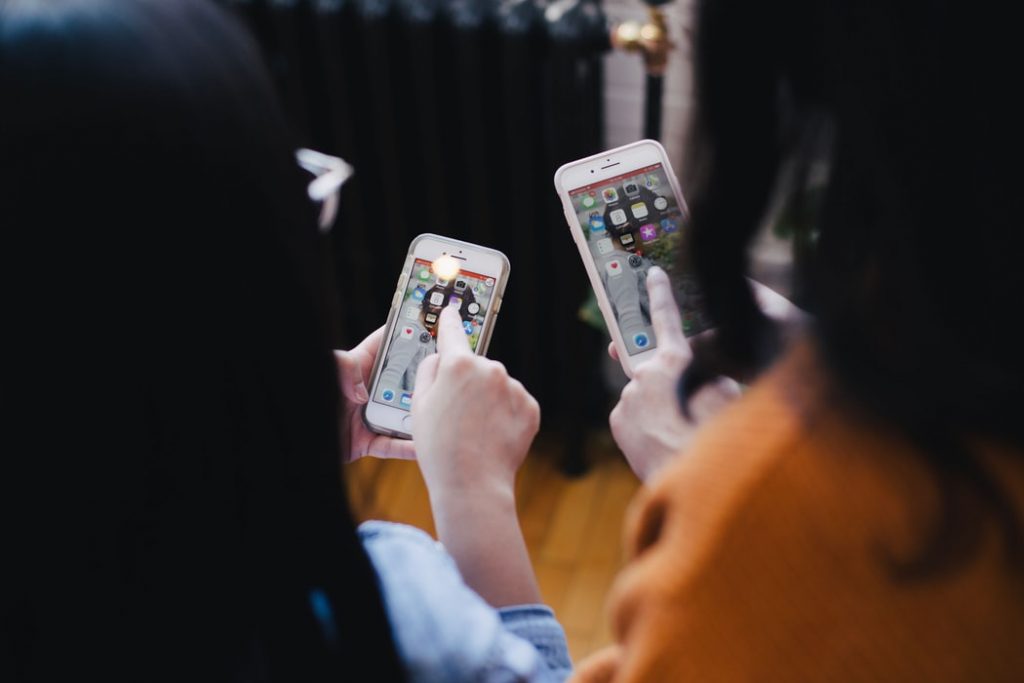 Security is a priority when choosing any type of mobile device management solution. If you have specific compliance requirements in your industry, you will want to make sure it meets those standards. For reporting and auditing needs, make sure to get a solution that offers history logs with tracking and analytics.
Closing thoughts
Consult with your IT administrator to ensure that whatever remote support and MDM solution you choose fits well with your current IT infrastructure. You may even want to collaborate with IT on choosing a solution as they will be working with it every day. After all, if a solution is not properly implemented it is not going to be useful to your organization.
AirDroid Business's mobile device management solution helps organizations across many industries manage, access, track, and secure Android devices in the field. With a 14-day free trial, you can test drive how to monitor and manage up to 50 devices with the ability to control your devices anytime.
If you want to see what our remote support software can do for you, get the 14-day free trial and take it for a spin. You can test out features such as real-time voice chat, text, voice recording, attachments, and access to tracking and analytics.