Last Updated on September 7, 2022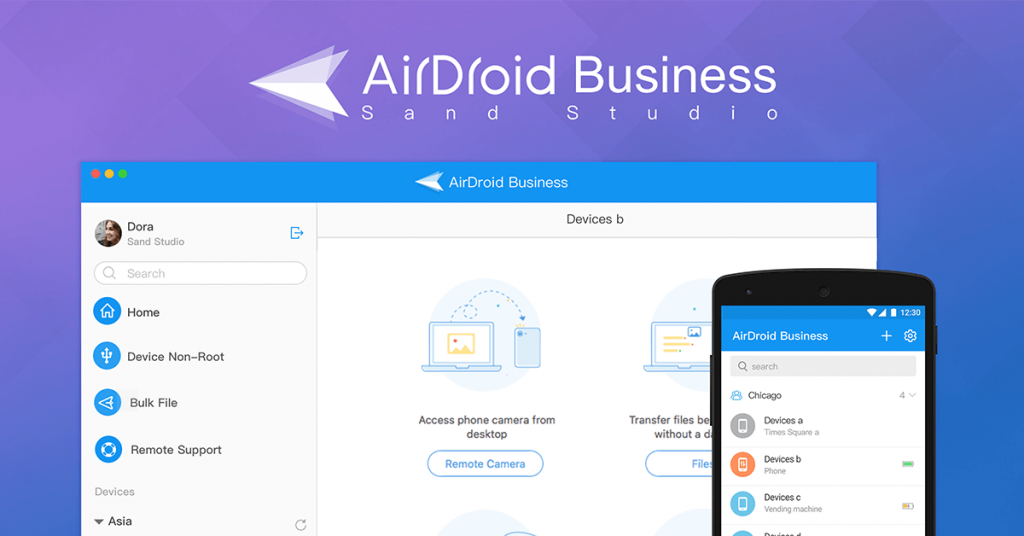 5 Remote Management Tasks with AirDroid Business Desktop Client
AirDroid Business Desktop Client works as a powerful control center where you can perform all your remote device management activities. Here's a list of tasks that you can achieve with Desktop Client: 
Remote Camera
Most businesses use remote camera as a security enhancement. For example, a security service company would distribute android devices to their staff and keep track of the surroundings by remotely accessing and activating the device's camera. Furthermore, for many event service company, you can also set up android panels around the venue to monitor the situation at all times.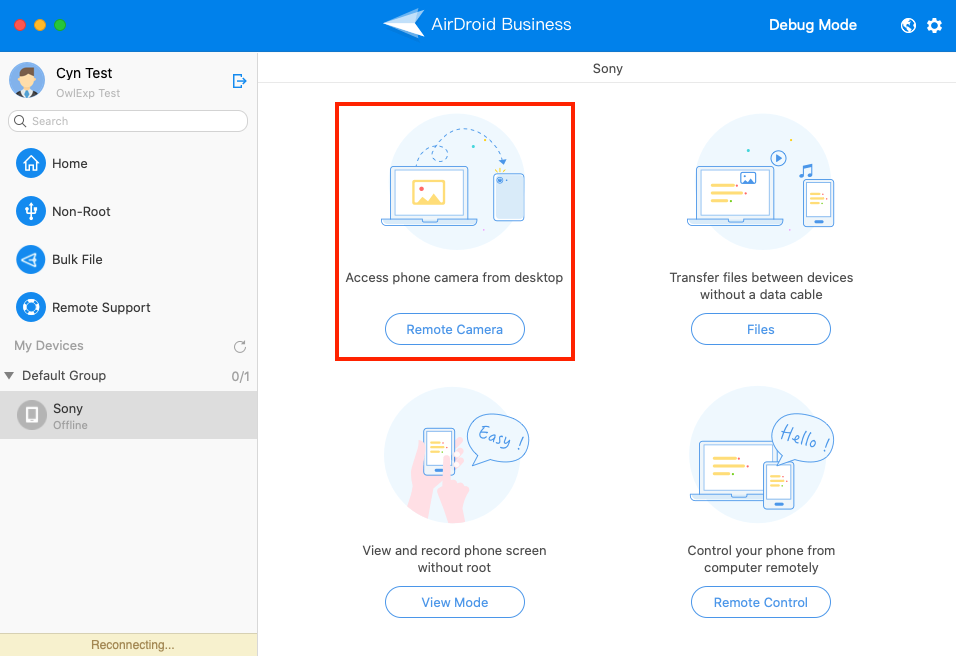 ---
Two-Way File Transfer
Transfer files from Desktop Client to your remote devices or vice versa. This is particularly useful when your IT team needs to update systems, resolve technical issues or manage files on those deployed devices.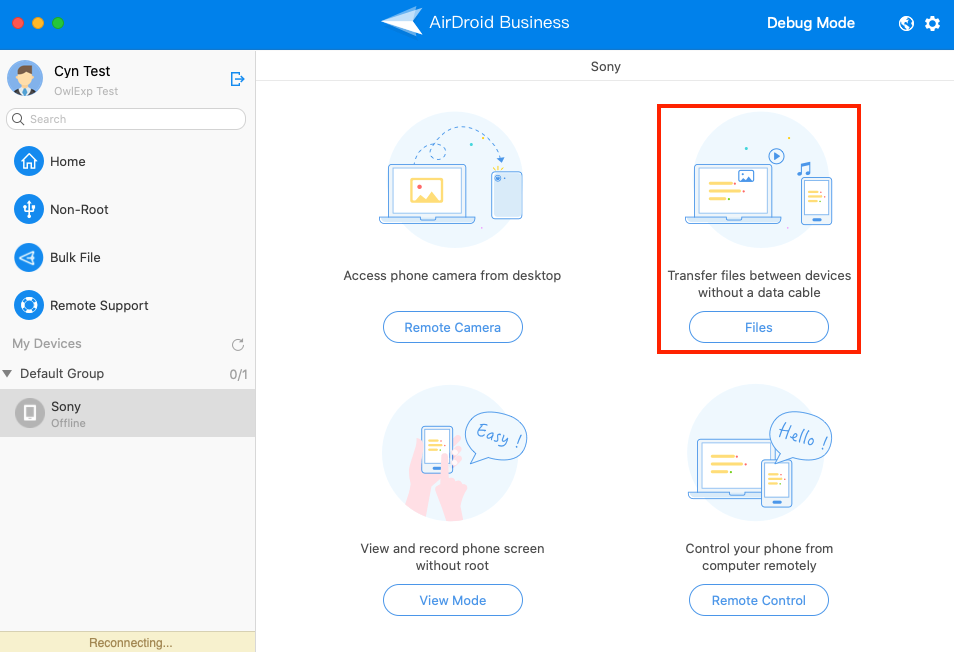 ---
Remote View Mode
Remote View Mode allows businesses to keep track of their deployed android devices, such as digital signages and kiosk machines at all times. When a technical issue is reported, IT staff can remotely access the malfunctioning device, take a screenshot and resolve problems more efficiently. Simply connect to WiFi or cellular, then use the navigation bar on your devices to rotate screens, pause and even take a screenshot.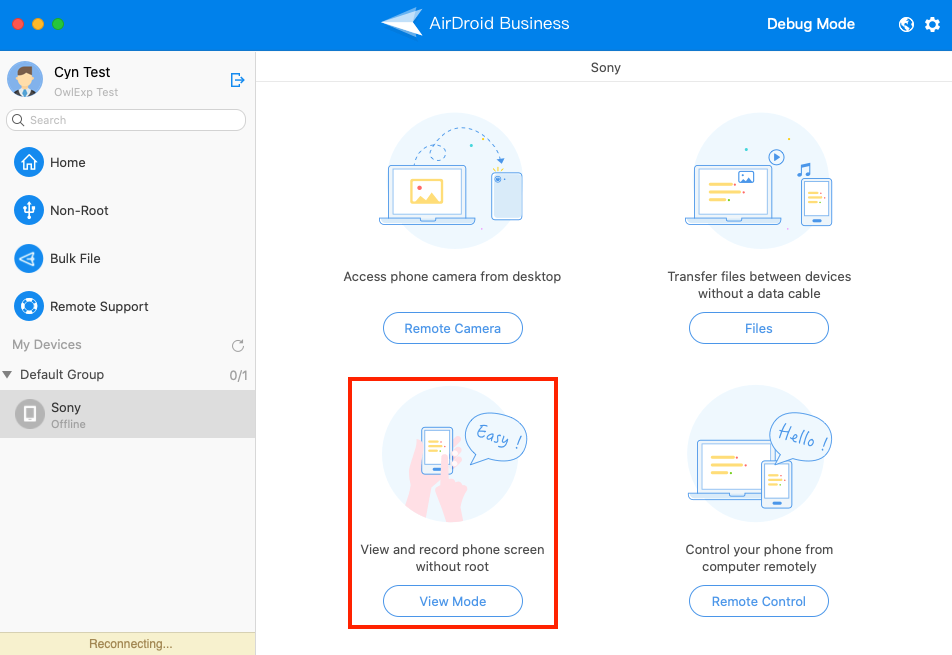 ---
Bulk Transfer & Bulk Delete Files
When you want to send or delete multiple files on specific group of devices, use the "Bulk Task" feature or "Bulk Delete" feature in your AirDroid Business Desktop Client. This is particularly useful when you have batches of devices to update.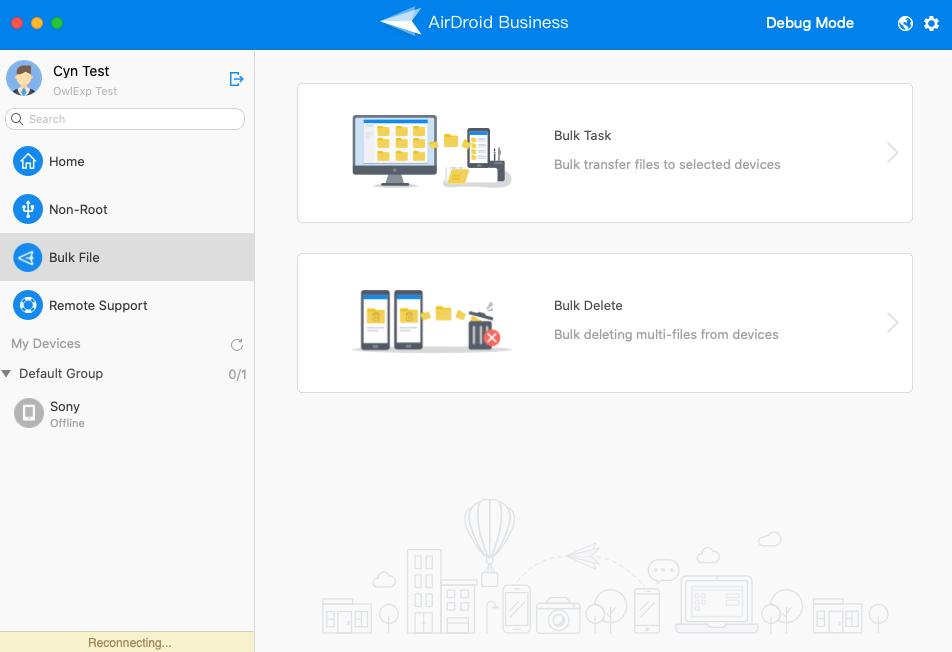 ---
Non-Root Remote Control
A non-rooted device is when your device's operating system or software is in control by the device provider. If you want to use remote control for non-rooted devices, there's an easy solution. Simply connect your android devices to the computer via a USB cable and enable "USB debugging" to start remotely controlling your devices. You can find more details here.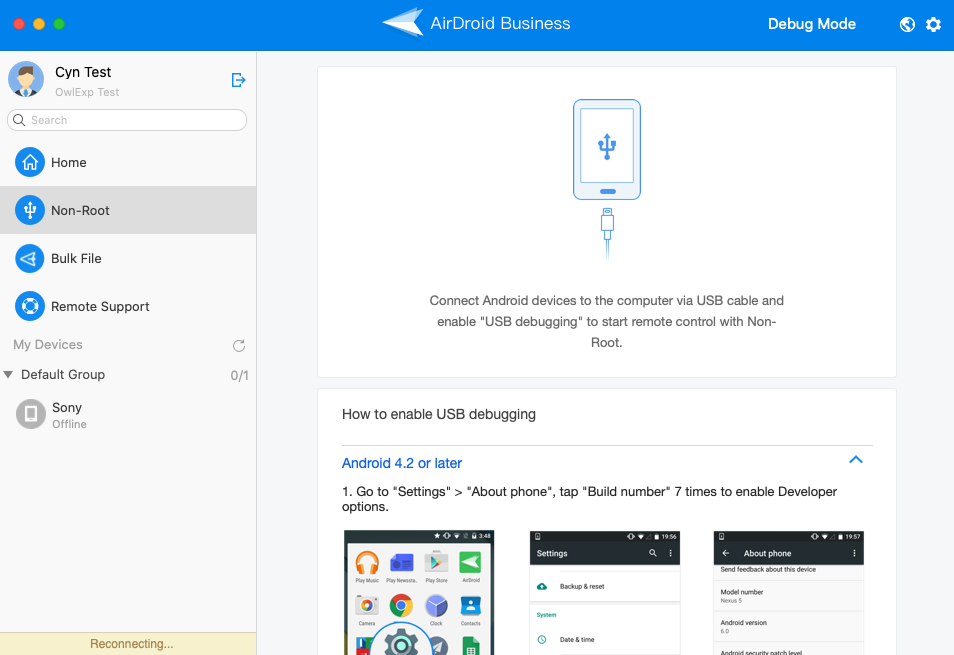 ---
AirDroid Business Desktop Client allows you to complete your remote device management tasks more efficiently in several ways. In terms of Android remote control, it lets you easily access, monitor, and manage multiple devices from one desktop interface without leaving your office.
Read more: How Remote Support and MDM Can Future-Proof Your Business
In addition, with the help of AirDroid Business Admin Console, you can even edit group members, assign roles, grant device permissions, and activate more add-on features such as Kiosk lock mode, Application Management Service, and Geofence.