Last Updated on August 5, 2022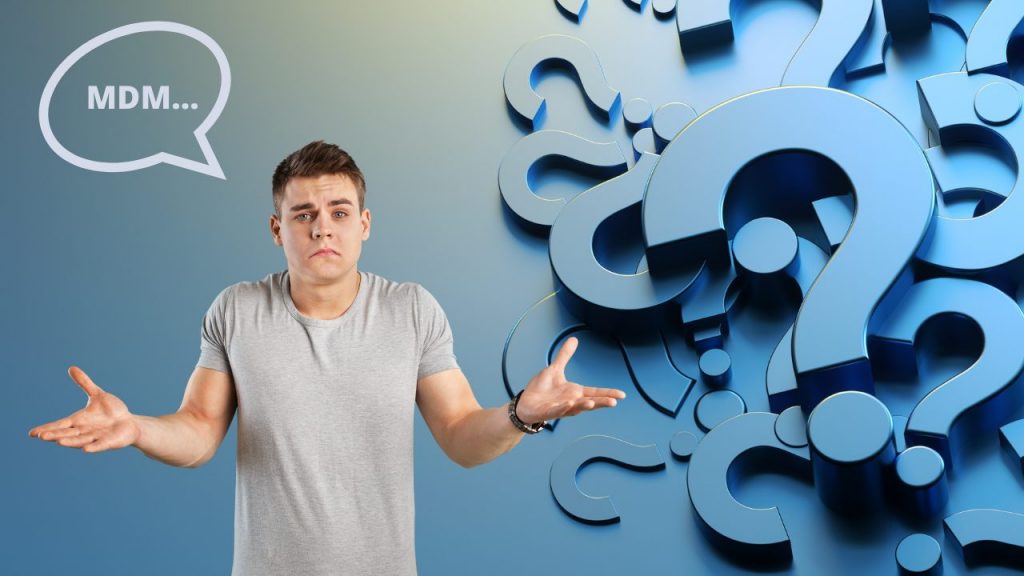 Mobile workforce is an unavoidable work trend in the future. Whether it's implementing BYOD at remote workplaces or managing unattended devices without regular on-site visits, mobility management solution will play an imperative role in helping enterprises control all company-owned devices while protecting data security simultaneously.
Before choosing a mobile device management (MDM) solution, businesses should conduct an in-depth analysis of not only the different products available but also their current IT infrastructure needs. MDM software is a foundational platform that reaches deep into a business' core to manage assets, provide security, bundle various functions, monitor and troubleshoot mobile devices.
Here are four crucial questions to ask yourself and prospective MDM vendors as you select a mobile device management solution that works for your business.
1. What Operation Systems and Customization does the MDM solution support?
When it comes to choosing the right MDM solution for your company, executives need to consider which operation system works most compatibly with your devices. Currently, there're plenty of operation systems in the market like Android, iOS, Blackberry, and more. According to the latest research, Android takes up almost 72% of the OS market share, and iOS sitting in second place with 27%. In fact Android iOS system is ubiquitously welcomed by enterprises for several reasons. One reason being that it's an open source operation system, meaning its source code is open for developers and device manufacturers. They can easily access and customize necessary changes.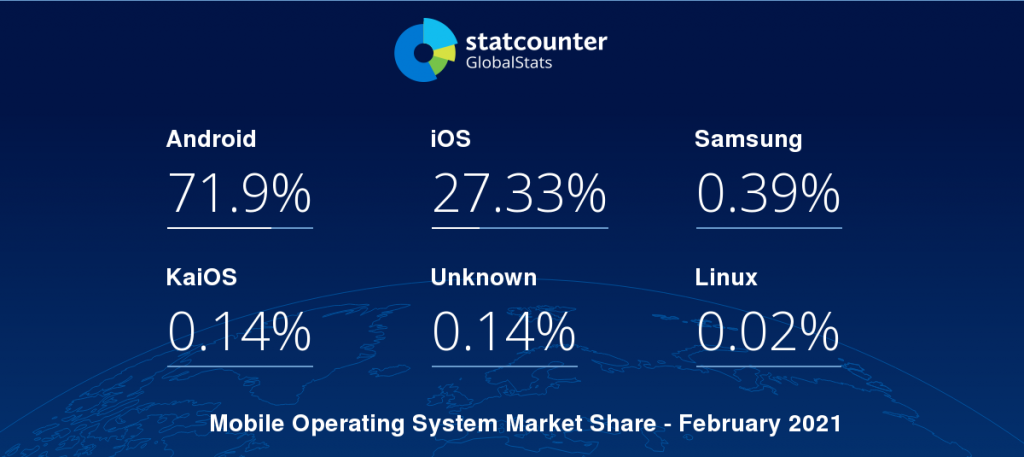 Additionally, many enterprises develop their own applications for work purposes. Having an affordable app development expenses and user-friendly app store are also two compelling factors when matching your OS system to an MDM solution. Ongoing app maintenance can take up IT team a great amount of time. Proper mobile application management tool which supports your enterprise's OS system is one way to simplify app updates and releases across massive devices. It's therefore important to understand your essential business need and IT support when narrowing down the right MDM solution that works best for you.
Executives or IT managers should also take deployment efficiency into consideration when evaluating your OS system and MDM solution. Device enrollment should be a simple, swift process even when you have more than a hundred devices to deploy. The administrative interface or dashboard should be easy to navigate. In essence, remote control access to endpoint mobile devices should be intuitive with the ability to set different policies and restrictions for various devices and apps. The MDM software you choose should be able to integrate with your existing systems and work seamlessly with your organization.
2. How much is the MDM software and is it scalable?
If you're a small- or medium-sized business (SMB) you'll want to compare other expensive large enterprise mobile device management software solutions before your purchase. While it's true that SMBs without extensive IT departments and budgets deserve an MDM solution that protects them as much as large corporations, you shouldn't have to pay for what you don't need. Moreover, with the impact of the global pandemic, it's fairly difficult to commit to a long-term yet pricey software solution when you're not sure how the economy would progress in the future.
More importantly, the cost of implementing an MDM solution should never outweigh the benefits it can bring to your business. Often times, MDM solution providers offer myriad functionalities that may seem overwhelming for some SMB business owners in the first place. While most top MDM solutions will integrate with the existing IT infrastructure, security and management controls, and workflows of your business, envision what changes you'll need to make if your company expands. You'll want to confirm that your MDM software can accommodate any restructuring. One way to tackle this issue is to first understand your needs, whether it's remote access, remote control, device lockdown, or app updates.

There are some MDM solutions that offer higher flexibility and scalability to small businesses, taking every business' future growth into consideration. These type of solutions will often have all the bottomline MDM features an organization request while allowing business owners to purchase additional services based on their market expansion. Depending on your current device management requests and extra features your business may need, a scalable and budget-friendly alternative to overly complex enterprise-grade solutions is definitely a must.
What you can do is consider additional capabilities and applications you may use. For example, if your employees are currently using company-owned mobile devices, you would foresee integrating stricter data protection policy for BYOD or use Kiosk Mode on your employees' devices. This would allow employees to use their personal devices to perform company-related tasks such as accessing work-related content.
Even with an MDM, it's important to weigh the data leakage risks this may pose due to malware or device theft. In this case, you can purchase Kiosk Mode as an additional functionality after one year of your operation and save unnecessary expenses for your organization. Alternatively, you can easily scale up and only pay for the number of your new added devices.
3. How does the MDM solution help secure and monitor corporate devices?
Security management plays a big role both in BYOD mobile workforce and unattended device management scenarios. Depending on your industry, you may have specific security and compliance needs. For instance, most healthcare organizations have to follow the Health Insurance Portability and Accountability Act (HIPAA) regulations regarding privacy and security. Defense, IT, retail, logistics, and other industries each have their own privacy and security requirements.
Several security enhancements an MDM solution should provide are screen lock, passwords, TLS encryption, and authentication. For example features such as geofencing and location tracking help transportation companies track and monitor the location of mobile devices to improve security and operational efficiency.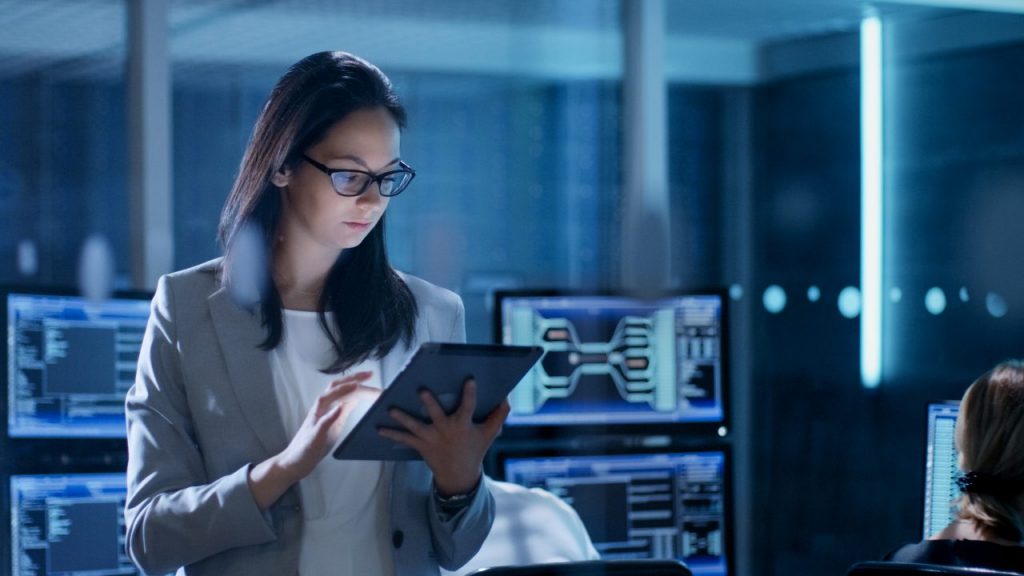 Apart from security management, monitoring device performance is also important for businesses that deploy unattended devices in shops for public use. MDM solutions that provide device monitoring function should help enterprises monitor a device's data usage, real-time performance, internet connection status, battery capacity, on-screen display and more. These are important metrics to keep track of to ensure smooth operations for industries like digital signage, retail, IT services, and logistics. This also provides IT managers a more efficient way to respond to remote troubleshooting upon receiving device malfunction alerts.
Auditing requirements and access to device logs and containment capabilities are also critical in effectively managing your enterprise. If you're filling in the security gaps of a pre-existing MDM solution make sure the new software can do so.
4. What does the MDM solution offer during free trial period?
Before making a final decision on any MDM solution, it's always recommended to sign up for a free trial first so you get an idea of how it functions within your existing IT infrastructure. During the trial period, gather feedback from end-users about how the MDM solution is performing. Advanced features and management capabilities are useless if they're not able to be properly implemented. You'll also want to consider the solution's scalability over the long term as your company evolves and grows.
Find out if you need to proactively monitor for abnormal behavior that indicates possible security issues. An ideal MDM solution should be able to detect non-compliant devices and let you remotely lock or wipe devices and restrict them from your company's network if needed. Certain mobile capabilities also may be turned off or on based on the user's location.
If you're pushing apps out to employees or remote devices, consider how your applications will need to be secured. The top MDM solutions on your list should be able to enable patching and updates for devices and apps to ensure compliance.
You should also pay special attention to the management and reporting features within an MDM solution's software distribution capabilities, especially if you have to meet any compliance regulations such as HIPAA. Whatever MDM solution you choose, it should deliver the best business results for your organization.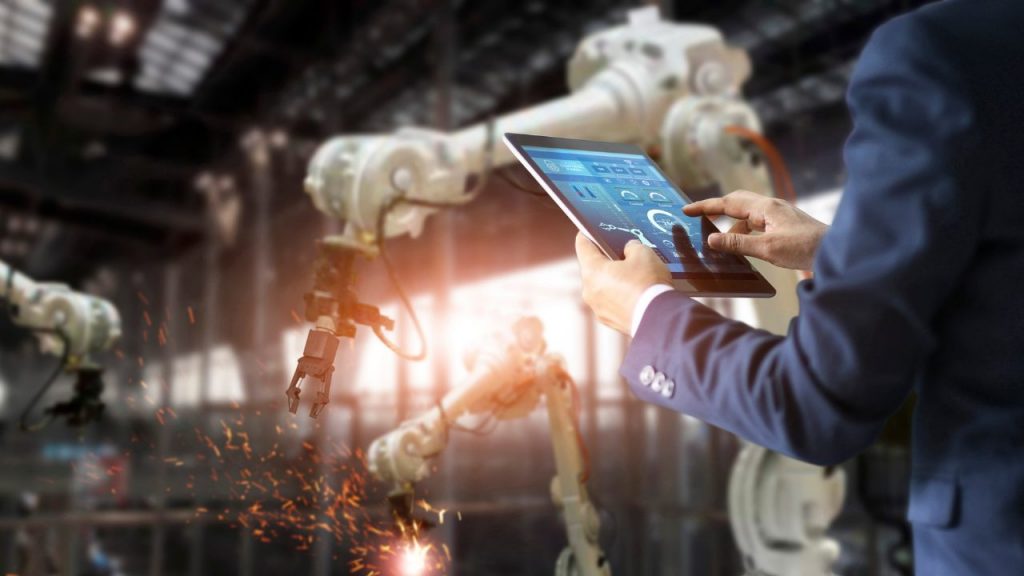 No single mobile device management software solution is one-size-fits-all. So don't feel pressured to base your MDM considerations just on an outside consultant's recommendations. While most MDM software can be customized to match a company's unique requirements, you'll want to be sure that the features you need the most are included from the start.
From operation system and security management, to flexible pricing, organization should meticulously test out the features that hold the most significance in your daily operations. Request for a product demo or talk to customer support to have a more holistic understanding of the product before making your final decision.
AirDroid Business is one of the Android MDM software companies that value innovation and adaptability. We are inviting businesses of any size to test out the usability, affordability, features, scalability, and support of our MDM solution with a 14-day FREE trial.