Last Updated on October 18, 2023
Mobility is an unstoppable trend and its benefits are plentiful for businesses in 2022. However, great risks also follow and businesses must do their due diligence, which forces them to establish controls to balance the productivity. Whilst it is necessary to manage devices, there are other issues to consider. It is now vital to include applications and information that is distributed through smartphones and tablets.
You may have heard of Enterprise Mobility Management (EMM) solutions, and if so, you may be wondering why it is deployed in business for better productivity. So how exactly does an EMM solution help businesses and what is it? 
EMM solutions allow you to gain visibility and control of iOS, macOS, Android, and Windows devices. This can be achieved on one single platform. This way, you will be able to easily integrate your existing infrastructure as well as configure devices from a single platform. Furthermore, you have added control whereby you can distribute applications and documents, and collaborate between teams and colleagues for optimum functionality and efficiency. It allows you to use your devices safely and effectively by strengthening the security of your mobile devices. 
The goal of EMM is to help employees be as productive as possible. It increases efficiency in all aspects to ensure a smooth-running business. When handpicking a company to support you, each business must look at its own set of characteristics. Each company has a different set of needs, although the one thing that remains at its core, is security.
But what are the main focus goals? Is it important to manage employee devices? Is it more important to implement high-tech security? Do you want to offer better customer service? Do your employees travel abroad and therefore is travel security the biggest asset? Maybe it is an amalgamation of all three and therefore you need to consider the type of devices you will need to manage to implement this.
Businesses must adopt a broad vision and establish long-term relationships with their service providers. They must seek to find out what technology they need, or how they will need to resolve initial problems before continuing. This must be the start of a solid business plan moving forward.
A survey of global companies found that "63% of respondents considered mobility to be the most important factor in gaining competitive advantage."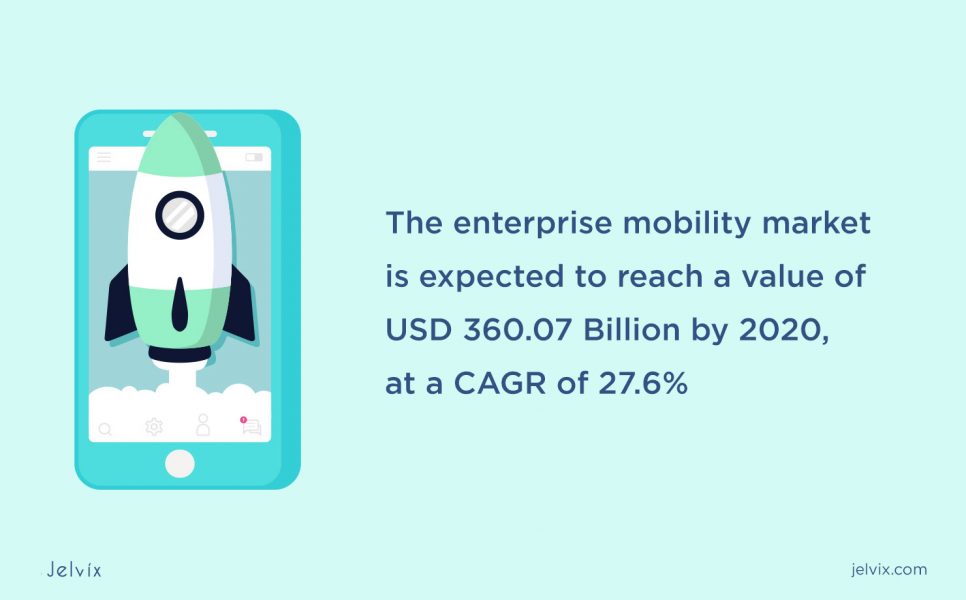 The main components of EMM
There are many principles of EMM. They combine multiple facets to ensure the best possible business outcome. Essentially, EMM controls the connection between mobile devices and the infrastructure in the business, enforcing policy and compliance standards at all times. EMM also includes the management of the applications on the mobile devices and their access to company data. Different components make up EMM and here are some of the largest:
Mobile Device Management (MDM)
Device management offers a company a plethora of actions that will allow them to better manage their devices wherever they may be. Tracking, and securing potentially stolen devices are vital. This solution also offers:
Set feature, app, and content rating restrictions on devices.
Enforce passwords and encryption on devices.
Locate, lock and wipe lost or stolen devices.
Perform a selective wipe of corporate data leaving personal data intact.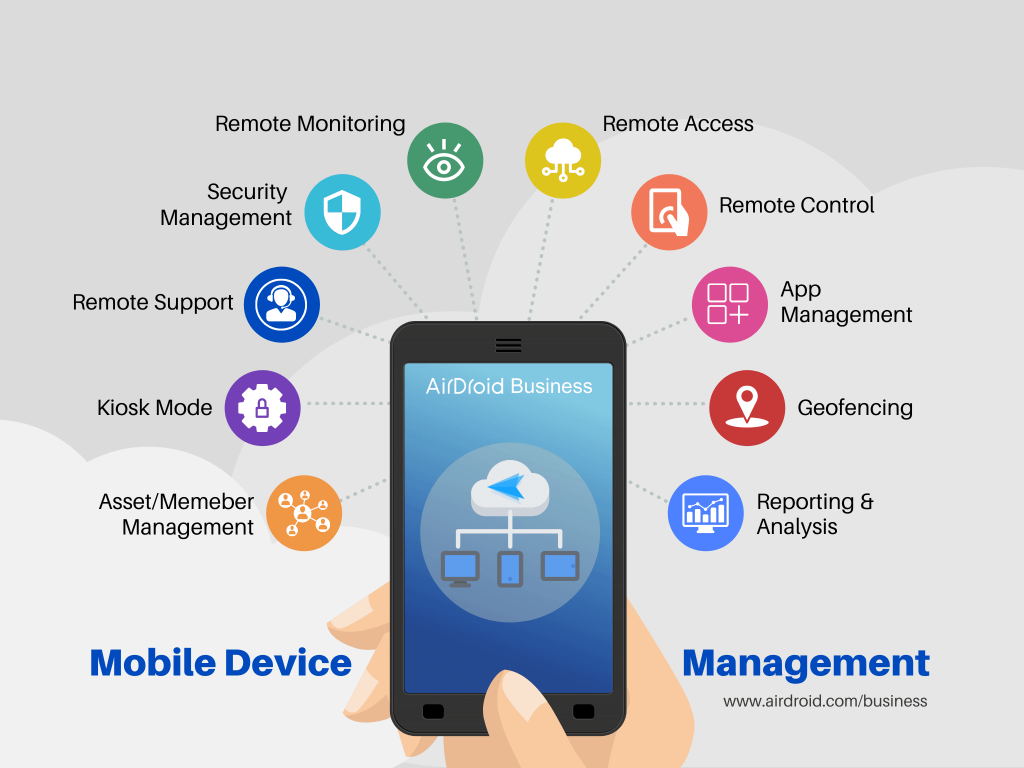 Mobile Content Management (MCM)
If you have a large amount of stock, inventory, or files that you use on your devices, you must be sure you can access them and create or edit what you need in real-time. MCM offers the following: 
Provide a catalog of business documents for users to access and view documents on mobile devices more securely. Enterprise mobile management software simplifies actions.
Create, edit and store content securely, all in an encrypted container.
Exercise control over policies to protect documents and files and prevent data leakage.
Read more about: What is MCM Client Apps? How Does It Improve BYOD Security?
Mobile Application Management (MAM)
Application management allows you to be more diligent with how you use the devices and software. It will allow you to look at your apps and put them to better use as well as: 
Use a unified app catalog and streamline the deployment of endpoints and mobile apps.
Manage the lifecycle of mobile applications by distributing, updating, managing, and protecting public and enterprise applications.
Protect enterprise applications with containerization to protect both public and private applications.
Access the corporate intranet without initiating a VPN session at the device level, reduce costs, improve security, and simplify workflows.
Mobile Expense Management (MEM)
Mobile expense management is not as common as the others you may know, yet it offers a vital financial benefit. You can now track payments, send payments and more: 
MEM refers to controlling your mobile expenses through mobile bill management. It also includes the service plan inventory, purchasing workflow, devices, and BYOD management. This allows you to get the most out of your mobile device and ensure that you are keeping track of your financial spending habits and how to keep on top of outgoing costs and incoming invoices. It saves time and money and is perfect for the retail and medical industries. 
Mobile Identity Management (MIM)
Mobile identity management is important because without it, many problems can occur, such as your workers being impersonated. With MIM you can achieve:
Ensure trusted users are accessing apps.
Security for the app and all parties involved.
The use of IAM and single sign-on and authentication.
Use of certifications when prompted.
Why is EMM important for business? 
The complexities of a modern-day workplace are plentiful and there are many reasons to secure a company and utilize enterprise mobility management. In addition to this, there are multiple communication channels that businesses use today. Finally, autonomous working is also a huge factor.
Many people are using different channels for different purposes and it is vital to have seamless connectivity between all of them. This is an important factor in enabling a smooth flow of information. The use of a smartphone connection is exceptionally important. That is why EMM can offer businesses a solution to all their needs and perform functions that change and improve the functions of the business.
EMM solutions helps businesses in many ways:
Configure enterprise devices and work apps to manage, deploy, and update work features: Apps and programs can be used and changed accordingly, with access granted to certain staff or team members, and easy-to-use spreadsheets and databases which can be accessed anywhere with security at its core. This gives businesses peace of mind. 
Control auditing and compliance in line with company standards: This allows businesses to comply with the legalities of a business and allow them to work to industry standards without any fear of not being up to date or in compliance. There are many ways to ensure the workers are completing their tasks under the best direction and can work towards their goals with no outside interference. 
Protect data by enforcing encryption, data access controls, and device data management: Companies do not have to fear a cyber attack and therefore can allow their employees to take home the appropriate devices and store information in the Cloud in designated files that require passwords and therefore optimum security to all personal data. This allows companies to work smoothly without the worry of an attack.
Allows IT team to troubleshoot devices remotely: Autonomous working has never been easier and therefore business owners can now offer some ownership and autonomy to workers that are away from the office. This cuts down costs and downtime because problems are solved in real-time and there is a multitude of ways to combat issues. Troubleshooting gives employees the power and focuses on work. This is a great use of control.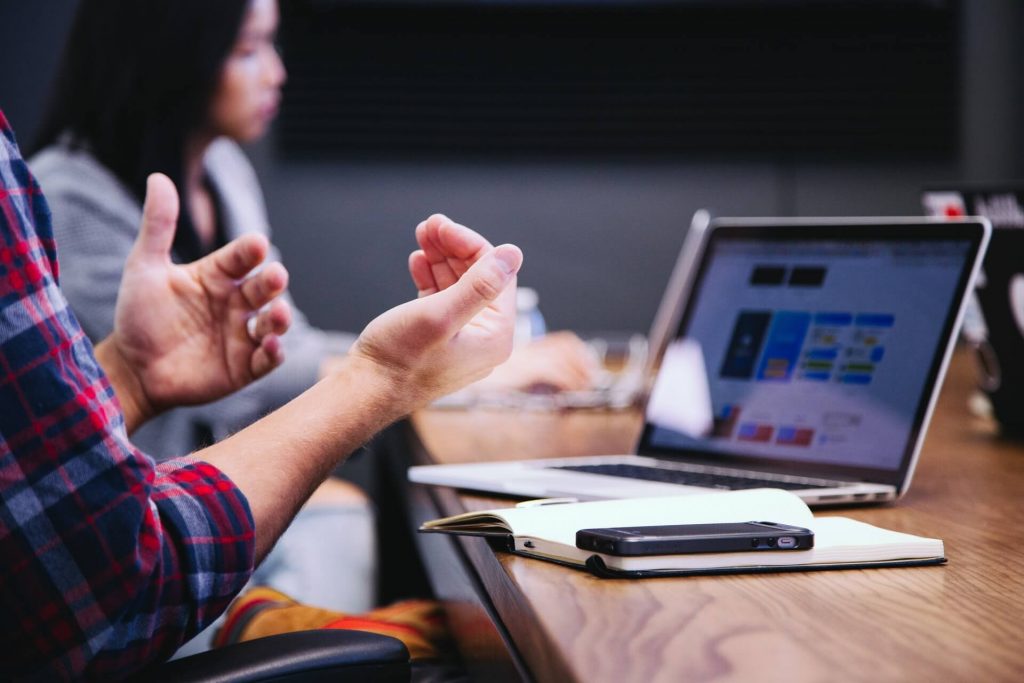 In addition to these benefits, you will find a multitude of other nice-to-have perks that, when used together, create a winning formula for any business. EMM can assist businesses with: 
Manage multiple devices from a single console.
Apply profiles, policies, and restrictions.
Containerization of corporate data on personal devices to ensure robust management and security of business mobility.
Enforce comprehensive security measures for applications and devices.
Securely monitor assets with configurable reports.
Detect and remove devices with unauthorized modifications 
Monitor mobile devices in real-time.
Manage operating system updates available on devices.
Reduce calls to the IT help desk with remote troubleshooting for devices.
Selectively revoke and wipe devices.
How is EMM being used in different industries? 
Many industries have seen the benefits of EMM and have begun to implement them within their own business. This type of business technology can benefit a wide range of industries because of its strict diversity and its compliance in the workplace. The benefits are massive. Whilst it does require ongoing and upfront costs, these are balanced out, because exceptional business care does cut down long-term costs in other areas. This includes security costs and outsourcing to fix issues. Now, these issues are fixed in real-time by technicians who are aware of your business issues and can help on the go. 
Let us dig deeper into some of the top industries that have used and developed this technology to assist them with their staff on the go and across multiple disciplines, to improve focus, security, programming, and efficiency.
Medical industry
Hospitals and other healthcare organizations are very diligent when it comes to the privacy of their patients and business. Companies must be HIPAA compliant, and therefore offer excellent care to their patients. Records and information must be strictly confidential. They must protect patients' personally identifiable information (PII) on mobile devices.
With an EMM solution, organizations can meet these compliance standards and still be able to quickly access files by staff members who are remote working and use mobile devices on the go. 
Transport industry 
Transportation and logistics organizations are a top industry to benefit from these new solutions because oftentimes they have vehicle fleets on the road and use geo-tracking for greater impact. For example, ensuring a timely delivery is vital for customer satisfaction.
Furthermore, you can create your own settings. If you wish for certain staff to have access only, then you can restrict access for device usage set to drivers only or warehouse workers. A simple yet effective solution, this is why EMM can offer great value.
You can also give administrators access to remotely monitor device location in real-time. This will allow tracking and contact while keeping a history of all past and future locations. This helps keep remote workers in this industry safe and secure whilst looking after their employees and clients at the same time. 
Education and schools
We have seen an uptake of remote teaching during the pandemic. Whilst this has returned to normal in most settings, it does still offer the education industry a new bonus. It allows them to grow and develop their journeys as teachers and students. It offers better connectivity and remote learning can also be taken up a notch.
Companies can introduce more tablet learning to enhance the teaching and learning experience, as well as video calls and chats outside of class time that will give students access to more. There is also an increase in distributing new study material, restricting access to inappropriate websites, and encouraging a better and more focused approach to study.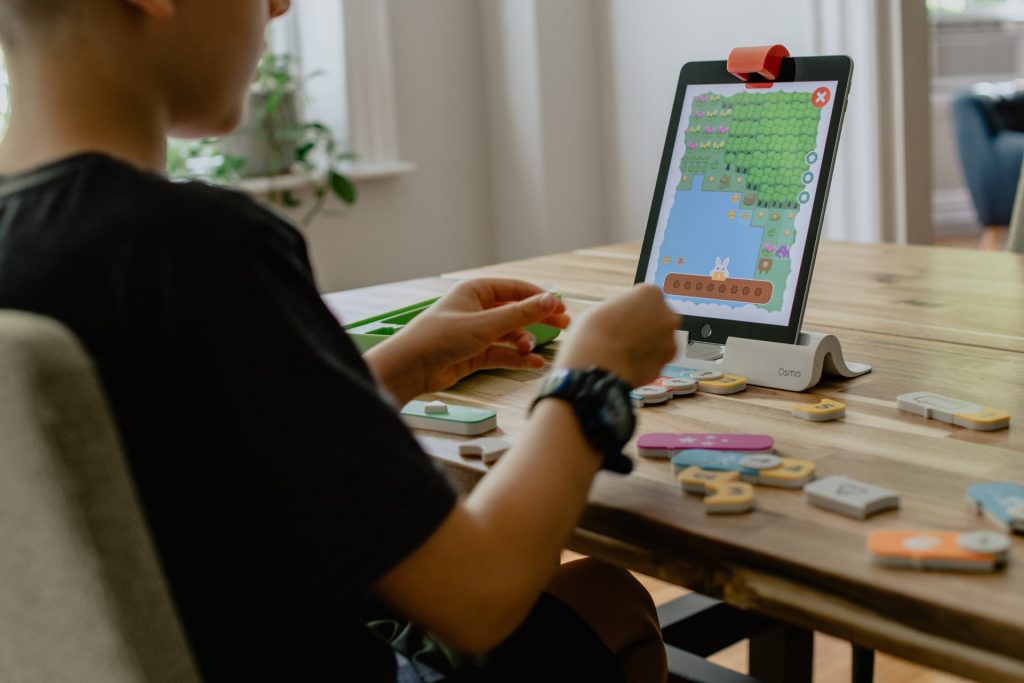 Retail industry
The retail industry is booming and with the rise of e-commerce, EMM can benefit this industry in a huge way. Many retail stores now use digital devices. Whether these are self-service kiosks, digital signage, or even mobile payment devices, they are often very much tied to mobile devices.
In this instance, a good connection and an easy-to-use system will ensure that all devices are secure and work well. They can be set to ensure that these devices only work within the store, therefore if they are stolen, the connection is no longer there and the stolen goods are rendered useless.
Additionally, the retail industry needs to ensure that they have a good website and even an app where their customers can use and buy products. In this case, EMM can ensure a secure payment system and provide multiple settings that will update inventory, keep all systems updated automatically, and therefore less downtime. 
Conclusion
To enable a clear pathway through business challenges, you can implement EMM solutions to ensure that you capture every element of productivity for your team. Innovative growth and better technology are the foundation of every modern-day business. There are goals to reach, new heights to scale, and above all, new clients and people to help. 
In recent years, numerous companies have been investing time and budget in the development of their technology. Today, there is more at stake than ever. Systems, apps, and mobile devices must work perfectly to maintain a high level of business function and avoid the issues of problems.
There is greater need to use the entire set of digital technologies to optimize processes (omnichannel), data digitization, access to information, security, task automation, geolocation, processes and employees, data processing, and more. To be competitive, companies must make these initial investments.