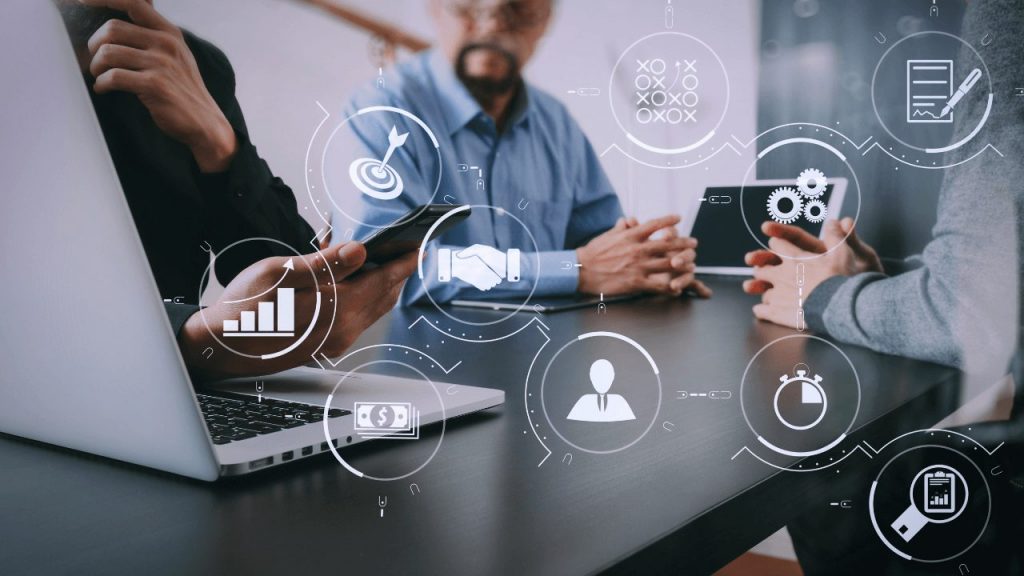 Mobile-driven technology is changing the world that we live in, from how we communicate and relax to how we work. Mobile devices have also changed where we can work, too; an asset that has proved invaluable in recent months.
This type of technology has automatically brought fresh opportunities to businesses of all sizes, but it can also present various challenges to businesses that have not developed strategies and policies around mobile device usage.
Integrating MDM capabilities within adapted and improved business processes will ensure a smooth transition into the mobile-driven future, whatever it brings. Here are five innovative ways to integrate MDM capabilities that are also easy to achieve, and which will bring positive results and a real return on investment.
What Is MDM?
MDM stands for Mobile Device Management. It's the process of monitoring, managing and securing all the mobile devices used by a company, including smartphones, tablets and laptops. As well as enhancing security, the process can also be used to improve employee productivity and streamline workflows.
All forward-thinking businesses are looking to make the most of the benefits that mobile technology can bring, utilizing the best apps for work that allow remote and in-office workers to operate smoothly. This is especially important given the increase in the number of remote workers, even before the pandemic hit.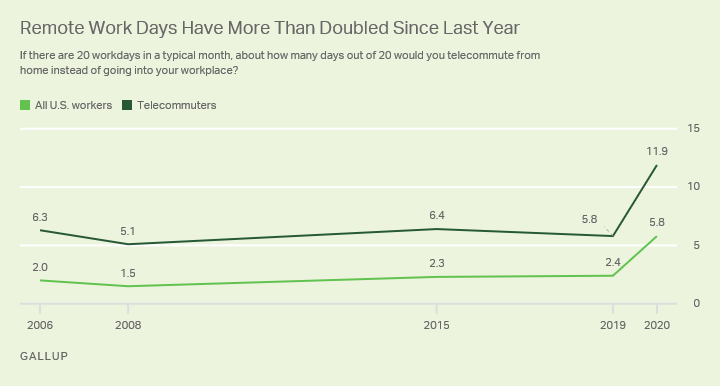 Source: Gallup
For that very reason, a well-thought-out MDM strategy should form part of your IT, marketing, and HR team objectives. Having a strong Mobile Device Management solution can bring the following advantages (and more):
• Employees can work from home
• Stakeholders are available around the clock
• Company-wide information can be shared instantly
• Training can be offered at any time and location
Making the most of mobile device opportunities among your staff can be especially beneficial in fast-paced businesses where time is money, such as omnichannel retail or other customer-facing sectors.
With the right MDM solution, your IT team can seamlessly install new apps and software (or delete them) on company or employee-owned devices, without the user having to do anything – and without interrupting workflow.
They can also apply Kiosk Mode and pre-configure things like Wi-Fi or email settings before a corporate device is handed to a new user, to make sure it's ready for them to start work immediately. And it's easy to schedule regular updates to ensure the most recent version of the OS or software is running on all devices at all times.


Another advantage of MDM is that it can boost employee productivity, by monitoring activity on the device. For example, some MDM solutions allow managers to block access to certain apps or websites during working hours, so that the employee has no distractions and can focus entirely on the apps they should be using for work.
MDM also offers opportunities to integrate with other software, such as email platforms, file sharing, and analytics.
In short, encouraging the adoption of mobile devices can make your business more flexible, saving you time and money. Take a look at our five top tips to help you fully integrate MDM capabilities into your business procedures.
1. Adopt a Company-Wide Strategy
Diversity and adaptability are key to any successful business. When you can react rapidly to changing circumstances, you can seize opportunities – so keeping a flexible remote workforce is essential. Having a large number of employees connected to phones and other mobile devices can help you achieve this, but it's important to encourage both uniformity and conformity.
Many businesses find that their employees use two kinds of mobile device: devices supplied by, and belonging to, the business, and Bring Your Own Device (BYOD) cell phones. The BYOD model is popular with many businesses, as it means that workers can use devices they favor and are familiar with, but it can also bring problems.
For example, it's harder for IT staff to check employees' own devices for potential viruses or security lapses – especially since the workers will also be using the device for personal use outside of working hours. Plus, devices that are constantly carried back and forth from the workplace are at higher risk of accidental damage, loss, or theft – taking your crucial business information with them!
It's also essential that users of both business devices and BYODs can communicate with each other efficiently and safely. Adopting a company-wide strategy that takes into account company-supplied and BYODs allows you to lay out guidelines that all employees can follow.
You can specify what software or apps must be used, as well as usage policies, and write these specifications into their employment documents. In this way, you can easily govern mobile-driven workflow.
2. Use Mobile Device Process Software
An increase in the usage of mobile devices has led to a growing importance for MDM solutions. Thankfully, help is at hand thanks to a number of high-powered mobile device process software packages.
You should take time to find the right Business Process Management (BPM) system, which includes Mobile Device Management capabilities as standard. Not all BPM systems are the same, just as every company has different mobile device usage, but finding the perfect system can make as much of a positive impact as enterprise SEO can.
Ideally, you'll want a software solution that's also available as an app, making it easy to distribute throughout your in-office and remote working employees. It's also important to look for software that is well supported with regular updates, and that allows for easy expansion as your business grows.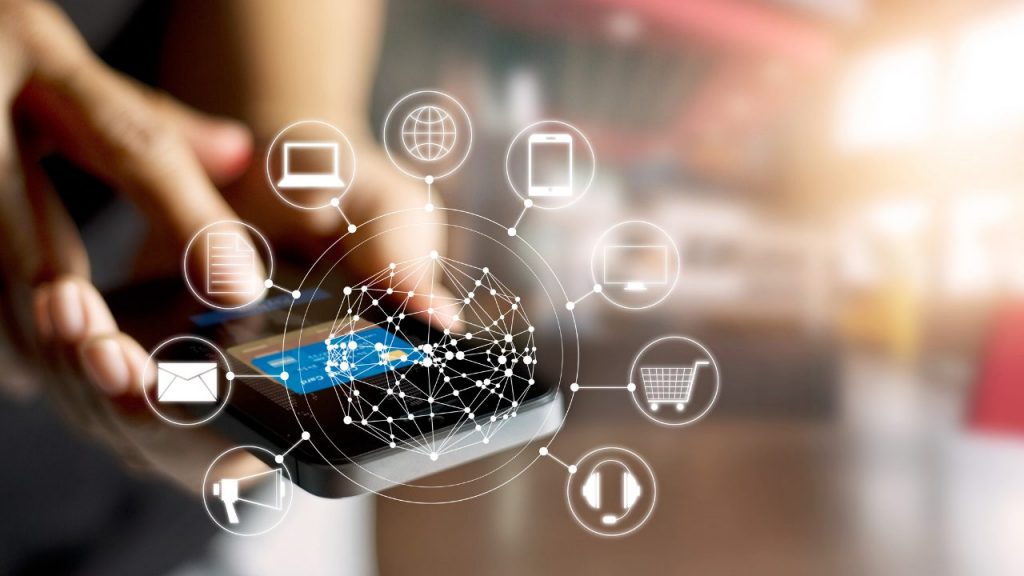 3. Boost Your Remote Working Facilities
Everyone has seen how important remote working has been in the past year. It's allowed many companies to survive and grow, despite the uncertainties in the world of business in general. We can't say for sure what the next year will bring, but whatever happens, it seems clear that remote working through bespoke systems or a group video calling app is here to stay.
Employees usually enjoy remote working – mainly due to the sheer convenience. Businesses that offer working remotely as an option, or even as a standard, are perceived as great places to work, and this can lead to a happier, and therefore more productive, workforce. Happy employees also take fewer sick days.
It's estimated that 73% of businesses will employ remote workers by 2028, so it makes sense to get ready for the location-independent revolution. You certainly need to use the right software and management techniques to ensure this style of working runs smoothly for everyone involved.

Integrating Mobile Device Management solutions into your business plan is an essential step towards offering real workplace flexibility. But it's important to ensure that you choose the right one for your organization, so that it's easy to use and doesn't get in the way of your day-to-day business activities.
When combined with a high-powered remote working tool such as one of the alternatives for Basecamp, you can have key workers located anywhere around the globe – which makes it easier to recruit the very best people for the job, no matter their location.
Remote team meetings are also now possible and even remote training sessions can be provided '"live" or "on-demand". Employees can be onboarded at any time, while MDM systems make it simple to handle any tech issues that may arise with a remote worker's device. Fast and effective remote troubleshooting means the workflow doesn't get disrupted.
4. Put Security First
Security at work should always be a priority, whether that means the security and safety of your employers or of your business assets. One of the biggest assets any company has is its data, so it's essential that you make data a protection priority. And don't forget that as well as protecting your data for business reasons, your company also needs to comply with national privacy and security regulations.
Mobile devices used by your workforce are a potentially problematic area when it comes to data and financial security, but incorporating MDM policy within your security rules can help you overcome this. It can also ensure that mobile device policies as a whole are communicated to all your employees, helping them become further integrated within your business process systems.
It's important to take charge of your data security and manage it from the very top of your business. Set down hard and fast rules about password strength, and make sure everyone understands not only how to be cyber-safe, but exactly why it's so crucial for the organization.
Ensure that the rules are enforced and any transgressions dealt with appropriately. You should also ensure that a standard firewall and antivirus software system is in place and updated regularly.
A data security solution is only as strong as its weakest link. Integrating a strong mobile device security policy, however, can provide a boost to your company's defense against malicious attacks and data leaks.
For example, MDM systems often place restrictions on mobile devices attempting to access corporate data, making this possible only via the MDM app. Some software also allows you to guard against device loss or theft by pre-configuring security commands that would lock or wipe a missing device.
That said, you don't want your employees to feel like Big Brother is constantly looking over their shoulder, as that doesn't make for a happy workforce. Those using their own devices are entitled to privacy outside of working hours, so make sure your MDM policy respects this. The right MDM solution will allow you to be hot on data security without compromising user privacy on personal devices.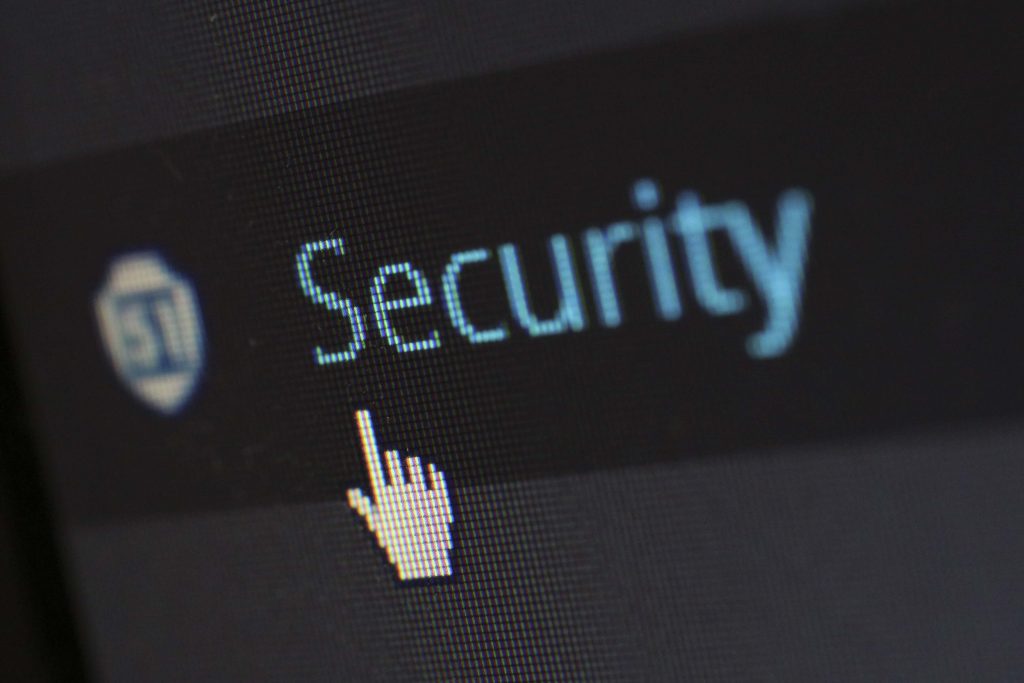 5. Make the Most of VoIP Capabilities
Communication is at the heart of every successful business, and that will always be true, whatever technological changes may occur. One tech advance which increasing numbers of enterprises are taking advantage of is VoIP business phone solutions.
VoIP stands for Voice over Internet Protocol, and it refers to a strong yet flexible phone system that operates via the cloud. It does away with the need for wires and central control units, making it easy to add or remove lines as and when required. It also allows for seamless integration between mobile devices right across a business, including those in use by remote workers.
VoIP has come a long way in recent years, providing lightning-fast communications which can always be relied upon by you, your workers, and your customers. There are alternatives to the Grasshopper phone system which are more affordable than ever before, and which are suitable for all budgets and businesses of all sizes.
Using mobile devices connected to VoIP business phone lines can make a noticeable difference to your profit margins, bringing savings of up to 90% on international phone calls and reducing overall phone bills by around 30%.
Putting MDM First In Your Business
To summarize, these five methods will help you integrate Mobile Device Management at the very heart of your business:
• Adopt a unified, company-wide strategy
• Find the right mobile device process software
• Use mobile devices to make remote working easier
• Integrate mobile devices within your data security policy
• Use mobile-friendly business phone systems
By prioritizing Mobile Device Management, you're also putting your business first, today and tomorrow.
As per an expert from Fannit.com, Every business needs to operate both effectively and efficiently. There are many ways to do this, from utilizing the latest SEO and digital marketing techniques to growing your brand through social media, and ensuring that your order-to-cash process runs smoothly.
Integrating MDM capabilities within your business processes can be just as important, if not even more so. It not only helps to enable a flexible working environment that employees love, it can also make your company data more secure and ensure that your communication systems are more dynamic than ever.
With device monitoring and remote access easily available, it also helps you stay on top of your business around the clock. Putting Mobile Device Management first is a step towards future-proofing your business, whatever external factors await us. Try AirDroid Business MDM for free or talk to our sales today.


Author Bio:
Elea Andrea Almazora – RingCentral US. Elea is the SEO Content Optimization manager for RingCentral, the leader in global enterprise communication and collaboration solutions on the cloud. She has more than a decade's worth of experience in on-page optimization, editorial production, and digital publishing. She spends her free time learning new things.