Last Updated on August 4, 2022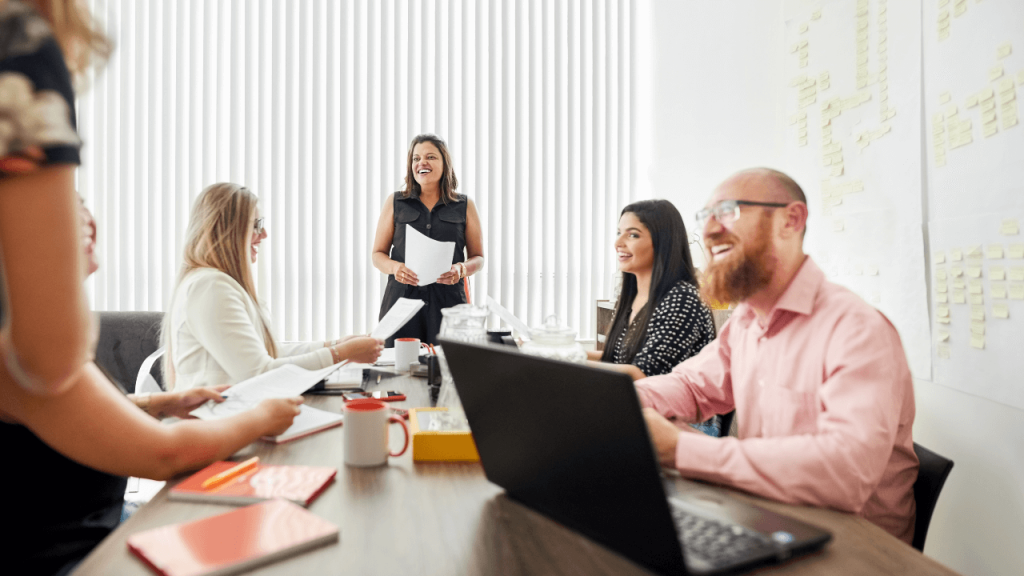 Small business owners are always looking for apps and tools to improve their productivity without breaking the bank. Fortunately, there is no shortage of free apps for small business owners out there. So if you're not taking advantage of some of these powerful online small business tools, then you're missing out on a great opportunity.
In this article, you're going to discover a list of business productivity tools that can help you with different tasks like marketing, project management, device management, customer support, and more.
According to a study by essay help, 85% of small businesses use different performance tools or apps to grow. If you're not using these tools, you're doing a disservice to your small business. So without further ado, let's dive in.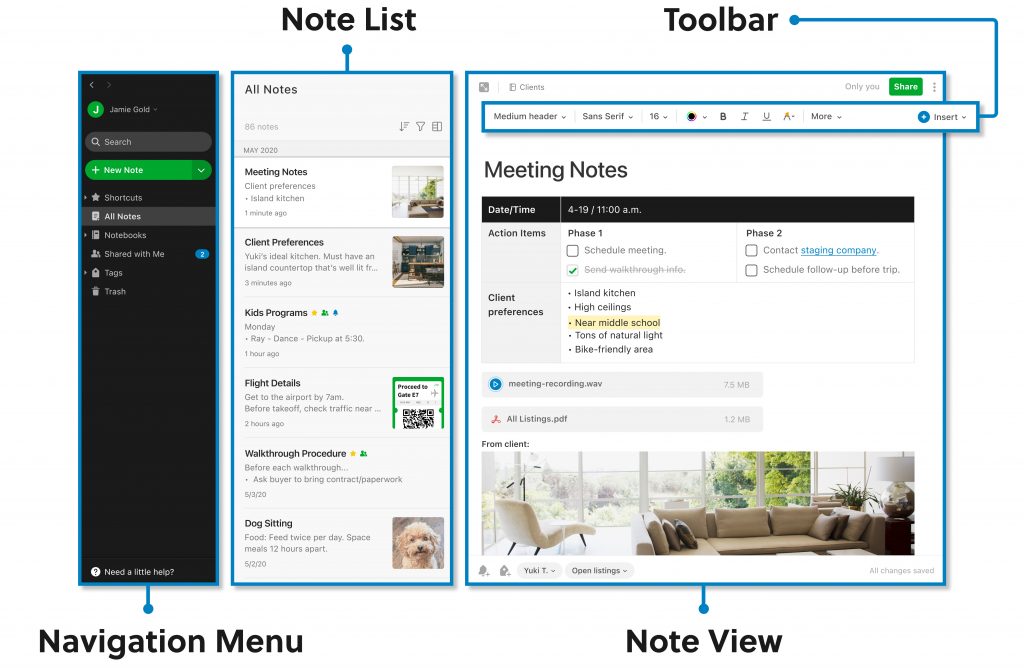 Running a small business sounds easy on the eyes but there is a lot of work to do. Without the right tools, managing all the tasks involved can be challenging. Evernote is one of the best cloud computing tools for small business owners. Evernote is a free app for recording ideas, organizing, and archiving them. With Evernote, you can create notes in text format, audio, as saved web content, etc. This app can be used on your smartphone and computer. This business productivity tool helps startup owners to record and remember great market ideas as they come up at any time.
Evernote can accomplish the tasks that a personal assistant could do. For instance, the small business app lets you note down all the tasks to handle so you can manage them effectively. As a small business owner, having a to-do list helps you to avoid skipping important tasks. You also don't want to spend too much time handling certain tasks. Fortunately, Evernote lets you do all these and you can set reminders that help you complete tasks on time. One feature that we love most about this tool is that you can store vital information in both written and image form.
What's more, this application integrates well with other productivity tools you are already using hence allowing you to share content across apps. To enjoy the advanced features of this app, you can upgrade to the premium plans that start at $7.99 per month although we've found the free basic plan satisfying for small businesses.
Is Evernote better than OneNote?
OneNote packs all the features you get on Evernote. Besides, if you want to add to-do lists and reminders on your notes OneNote can be a suitable choice. For taking simple text-based notes, Evernote is the best pick. The app allows you to find your saved notes fast as well.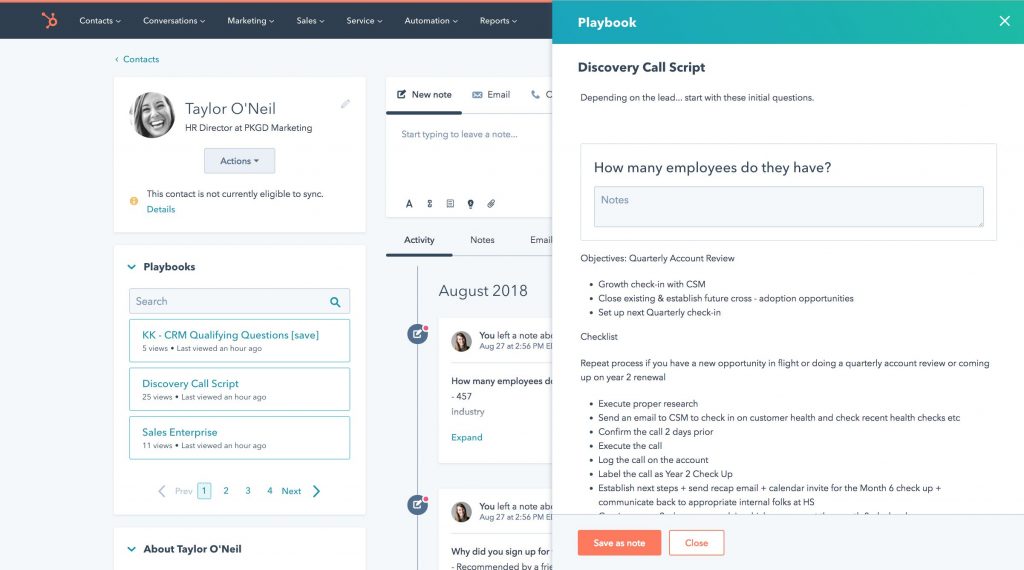 Small business owners understand the need to build and manage healthy relationships with customers. Acquiring a new customer can cost you five times more than retaining the existing one. Besides, increasing customer retention can also increase your profit significantly. The secret to acquiring new and retaining existing customers is in building a lasting relationship with the customers you already have because truthfully, you'll enjoy word-of-mouth marketing from them.
CRM is the short-form for customer relationship management software that helps businesses organize and manage their customer relationships in a centralized dashboard. CRM software allows businesses to track leads and build an extensive database of customer activity.
HubSpot offers the best free CRM software for businesses in almost all industries. By using HubSpot CRM, you'll be able to discover areas that are lacking in the customer journey you have created. Besides, the software analyzes data from various sources, to help you make data-driven business decisions when it comes to managing relationships with your customers.
What's more, you get KPI metric performance results displayed in a visualized dashboard. You can also general regular reports you can use to keep track of the performance of your sales campaigns. HubSpot CRM also helps you to track your email marketing campaigns so you know whether they are fulfilling their purpose or not. Last but not least, this is a free CRM solution and comes with noteworthy automation features without any hidden fees. Currently, HubSpot CRM is used by close to 3,831 companies including Trello, Trustpilot, Accenture, and more.
Virtual communication is more important than ever, especially during the coronavirus pandemic. If you have a team of part-time workers, freelancers, or other small business partners, it's crucial to be sure that you're all on the same page.
Staying connected with your team is vital for the success of your small business. This can be done with Slack, one of the most popular communication apps and team productivity tools on the market. Slack is a cloud-based messaging app that allows teams to have instant conversations while working on a project. The greatest feature of Slack is that it allows you to create different communications channels, chat face to face with just a click, communicate via private message from anywhere, or send files.
Statistics suggest that over 500,000 people are using the free version of Slack today and more than 80,000 pay to use the communication app. This explains how powerful this communication app is when it comes to managing teams and collaborating on projects.
Another powerful feature of this tool is that it's responsive on both mobile and desktop devices. What this means for small business owners is that you can work on your projects even when traveling. Plus with the free version, you get up to 5GB storage space- quite a lot of space for FREE. Besides, you can share documents, audio recordings, PDF files, pictures, and other media types. Slack comes with a free version, although it has some limitations. If you want to enjoy more advanced features, we recommend upgrading to the Standard or Plus plans.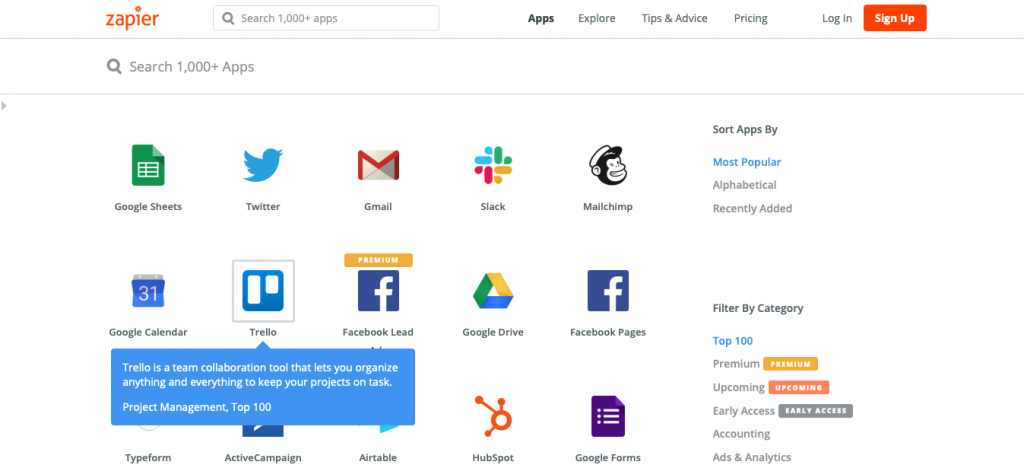 "Time is money" for small business owners than any other people. Unfortunately, startup owners spend a lot of their precious time either waiting for replies or catching up with their team or staff. You send an email to a prospect and wait for a response to avoid missing communication. What if you could automate your most important business processes and tasks so you can have enough time to handle other valuable tasks?
Yes, it's possible with the best automation business tools and Zapier is one of them. Zapier connects a wide range of tools allowing you to manage them all efficiently at a central location.
With Zapier, you can automatically copy documents from your Gmail account to Dropbox and get a notification of the same on Slack. Zapier is designed for small business owners and allows you to automate important tasks with just a click between apps. You can always upgrade to Zapier's Starter plan that costs $19 per month, billed annually, or pay $29.99 on a month-to-month basis. What's more, with this automation tool, you can connect up to more than 3,000 apps including Facebook, Gmail, Instagram, Dropbox, Twitter, Slack, and more.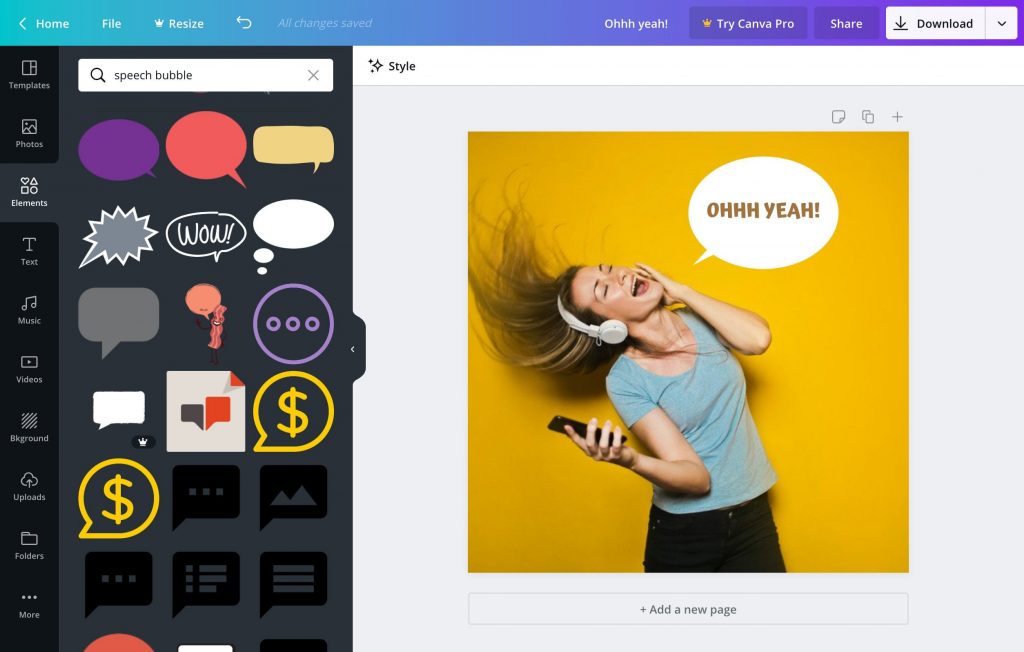 In today's digital world, where people are more attracted to visuals than textual content, creating stunning design assets for your website, email marketing, and social media is not optional. Sadly, hiring a professional designer can be costly for small business owners. This is where Canva comes in to help.
Canva is a free and easy-to-use design tool for small and large businesses. The platform offers a ton of pre-formatted templates for free. You can also upgrade to Canva's premium plans if you want but we found the free plan satisfactory for small business owners. As one of the best design tools for small business owners, Canva allows you to create amazing presentations, documents, social media banners, posters, marketing flyers, and other stunning visual content for free.
The greatest thing about this platform is that you don't need graphic design experience to use it. It's a simple and user-friendly design platform you can use to create stunning designs in minutes. Besides, you can start a design from scratch or use the free pre-formatted templates available on the platform.
Many marketers are using Canva to design social media banners and posters, make business cards and invitations, and stunning design elements. In short, Canva is fairly beginner-friendly. The design platform comes with a drag-and-drop interface that allows users to customize a ton of the available templates with ease. You don't need extensive photo editing skills to edit photos with Canva by the way.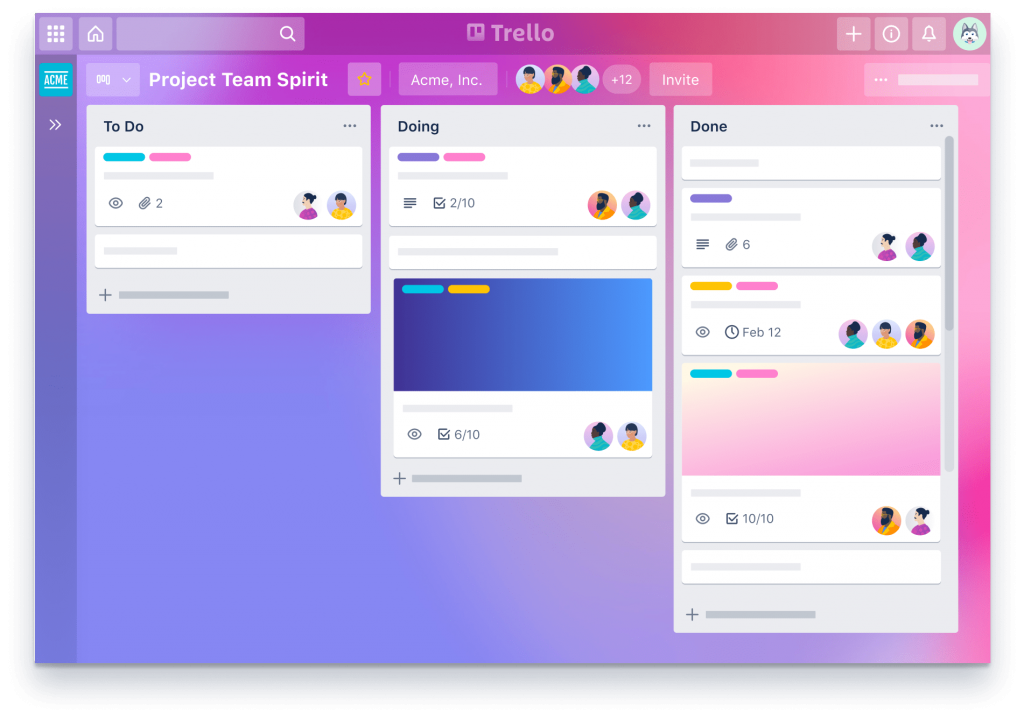 Trello is one of the best project management tools you can use to assign tasks to your team and track progress. If you have important projects you don't want to miss, Trello allows you to manage your work efficiently. The project management app is flexible and allows you to manage your projects as you wish. With Trello, you can outline goals of the day or weeks and allow team members to collaborate effectively. The greatest feature about this tool is that it integrates with the apps your team already uses.
Which is better, Asana or Trello?
Trello is better at managing small projects. It's also difficult to manage hundreds of tasks on Trello. On the other hand, Asana is great for larger projects and offers more powerful features for managing projects as well.˙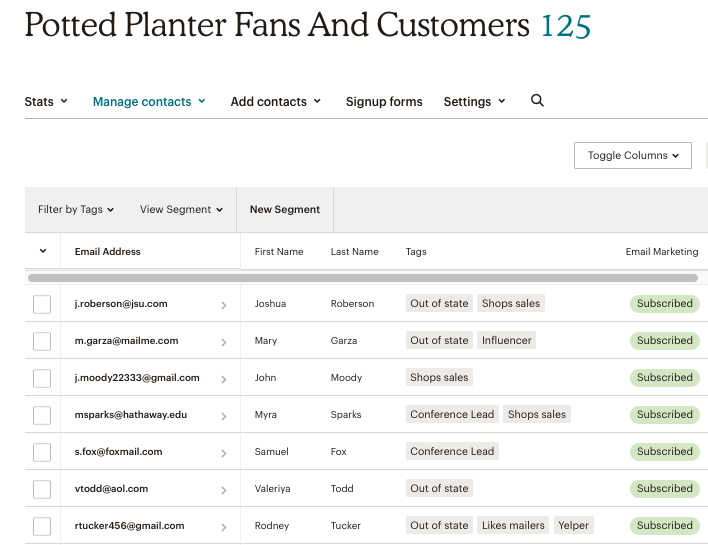 Email marketing is still one of the powerful channels today and 30% of marketers globally say that it has the highest ROI. For small business owners working with tighter budgets, it's unviable to use premium email marketing services. Fortunately, MailChimp is here to help.
MailChimp offers users a WYSIWYG template editor and allows them to track open and click rates. This powerful email business tool lets you grow your email list by sending out messages, automating your email campaigns, and creating stunning newsletters. It can also integrate with e-commerce platforms like Magento, Shopify, WooCommerce, etc. The greatest thing about this email marketing platform is that it's free for up to 2,000 subscribers and 12,000 emails.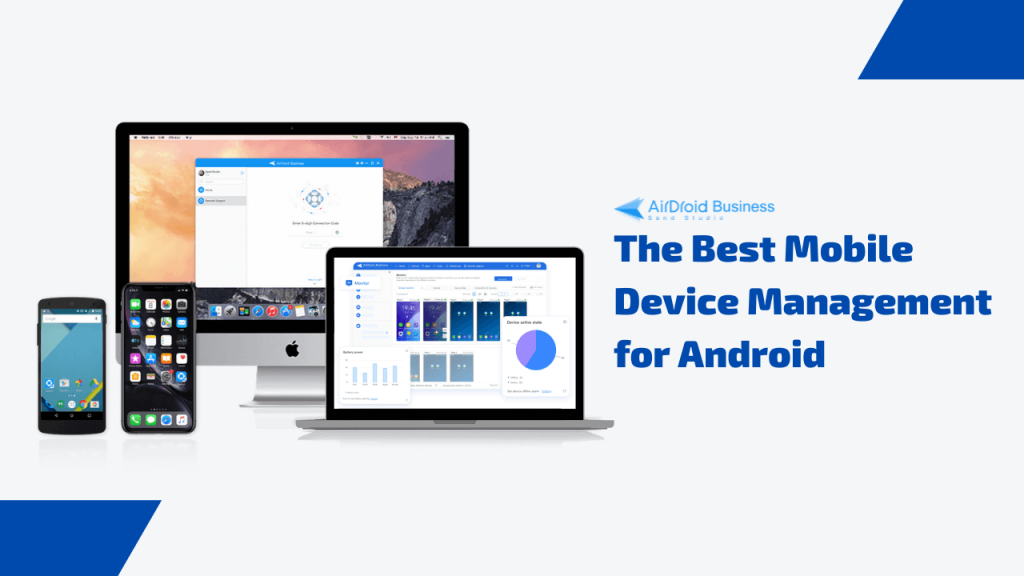 One of the biggest struggles SMBs face is how to manage their mobile ecosystem and secure enterprise data security. AirDroid Business is a mobile device management software designed to help SMBs effortlessly secure and manage multiple Android devices, including tablets, Point of Sale (POS), mPOS, smartphones, digital signage and rugged devices. Whether your commercial devices are within reach or unattended, a MDM tool like AirDroid Business offers plenty of device management features like remote access, remote control, remote monitoring, kiosk mode, and app management to help you constantly keep track of your business performance.
Both SMBs and enterprises from various industries like digital signage, logistics, healthcare, and education are using AirDroid Business to scale performance and secure enterprise mobility.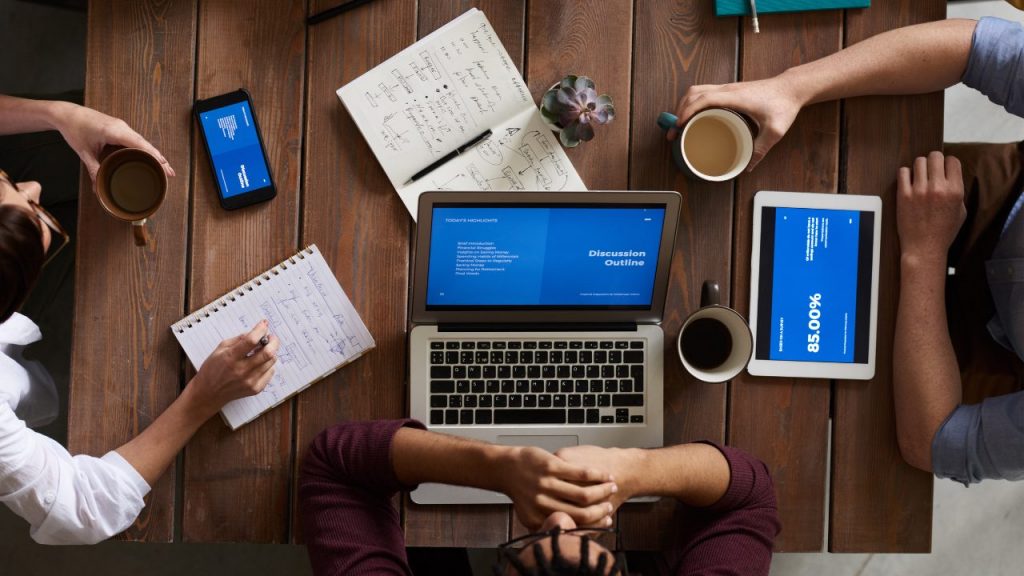 Unlike in the past, you don't need to be an expert to use technology to simplify your small business management. Whether it's a local plumbing service or you're an expert gardener, there is a tool to help you run your business smoothly out there. Besides, they can help you manage your projects better, communicate efficiently with customers and team members.
Author Bio:
Justin is a teacher from Leicester, England, UK. When not teaching his little
students and rooting for Leicester FC, he loves to share his thoughts and
opinions about education and essay help. Currently, he is working as an editor at uk.bestessays.com.