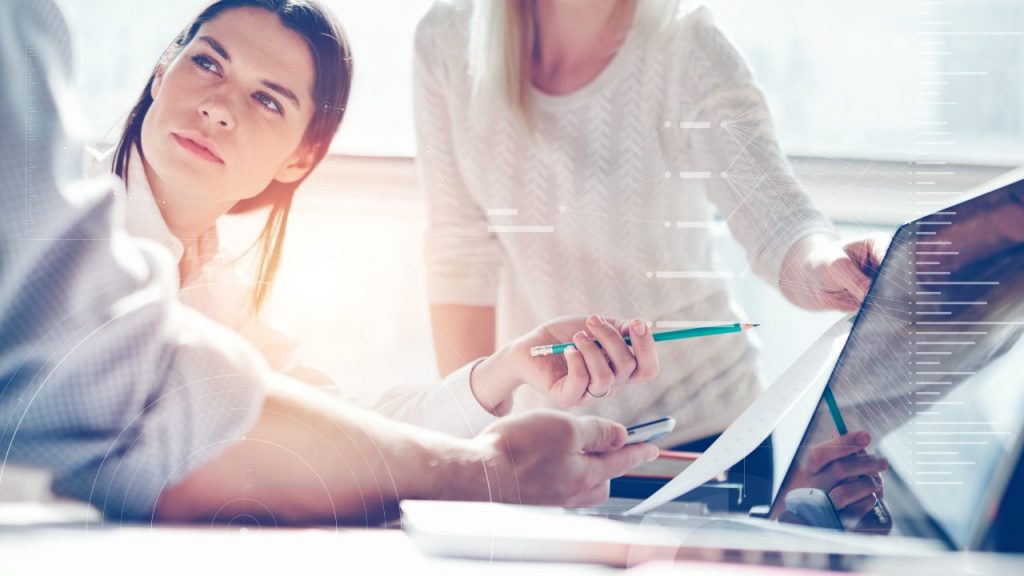 If there is one Godsend in the business world, it's marketing automation. Small business marketing automation, especially.
Digital workplaces are evolving and to be able to let go of some of the tasks that can slow a business leader down and automate them makes a business far more efficient and productive, more than it ever has been before.
Of course, small business marketing automation isn't foolproof and you can't just punch in what you want to a program and let it run amok: you have to have some control over it and you have to give it a little help to get its job done.
As a business leader, you need to be on top of your marketing automation and remote work tools so that you know that you are getting the best out of it for your company.
There is no point in having a tool if you can't manage it correctly, and marketing automation is all the rage right now!If you want to be ahead in your industry, then it's vital that you invest in small business marketing automation in 2021.
Not only will you be able to learn the best practices to take advantage of better results, but you get to enjoy a tool that works for your business efficiency. Below, you'll find the top tips that you need for small business marketing automation in 2021.
1. Figure Out Your Marketing Automation Goals
What do you want out of marketing automation for your small business? What is the end goal for you here? If you don't know what you want to achieve for your business then there isn't much you can do to maximize your marketing automation platform.
This is then an issue, as you can't tell where you are going with the marketing automation software that you're paying for. You need to identify what your goals will be, and defining the digital marketing strategy you want for your business is going to get you to uncover your business goals.
The more you know about what you are looking to achieve, the more you can push your marketing automation strategy in that direction.
If you are stuck on figuring out just what those end goals and objectives should be, the best thing that you can do is work out what marketing automation will help you with.
It could be anything from improving your lead generation numbers to boosting your ecommerce sales.
Some people use small business marketing automation to gather repeat business from customers and retain the existing customers on their email list. Setting realistic goals is going to shape your entire small business marketing campaign.
Marketing automation software enables you the chance to have all the tools that you need to accomplish those goals of yours. It will create the digital marketing campaigns that will engage your audience – and that's what you need to ensure that you get those objectives set in stone.
2. Work on Your Client/Customer List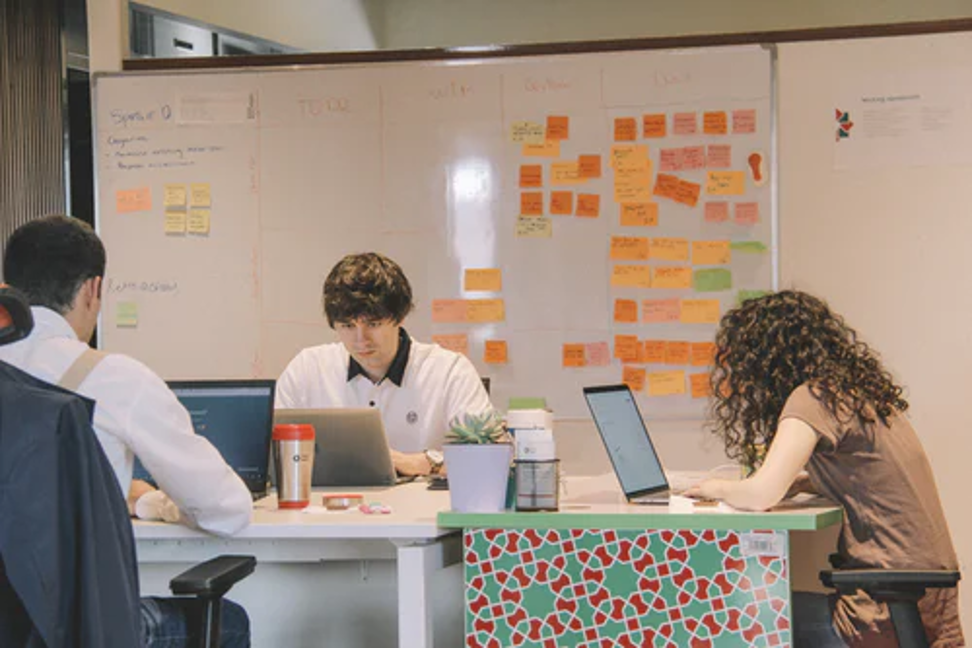 If you are fortunate enough to have a few hundred (or thousand?) customers on your email marketing list, you need to be able to work on the existing list to appeal to them first.
You may have been told how hard it is to retain existing customers compared to hooking in the new ones, and it's important that you work on your existing list first. Work on understanding their objectives for your business.
So, what do your customers want from YOU? What do they want to see that you can offer?
These questions are so important, so if you are doing drip email marketing campaigns, you need to learn from those results and work on the customers and clients that actually open their emails.
When you understand the behavior of the existing customers in your client list, you can then ensure that your marketing automation program is doing the same thing.
Timing discounts for loyal customers, offering VIP slots to customers who help you to generate leads by recommending a friend and even just checking in to see how your clients are – these are all ways you can work on your existing list!
3. Don't Forget About Segmentation and Lead Scoring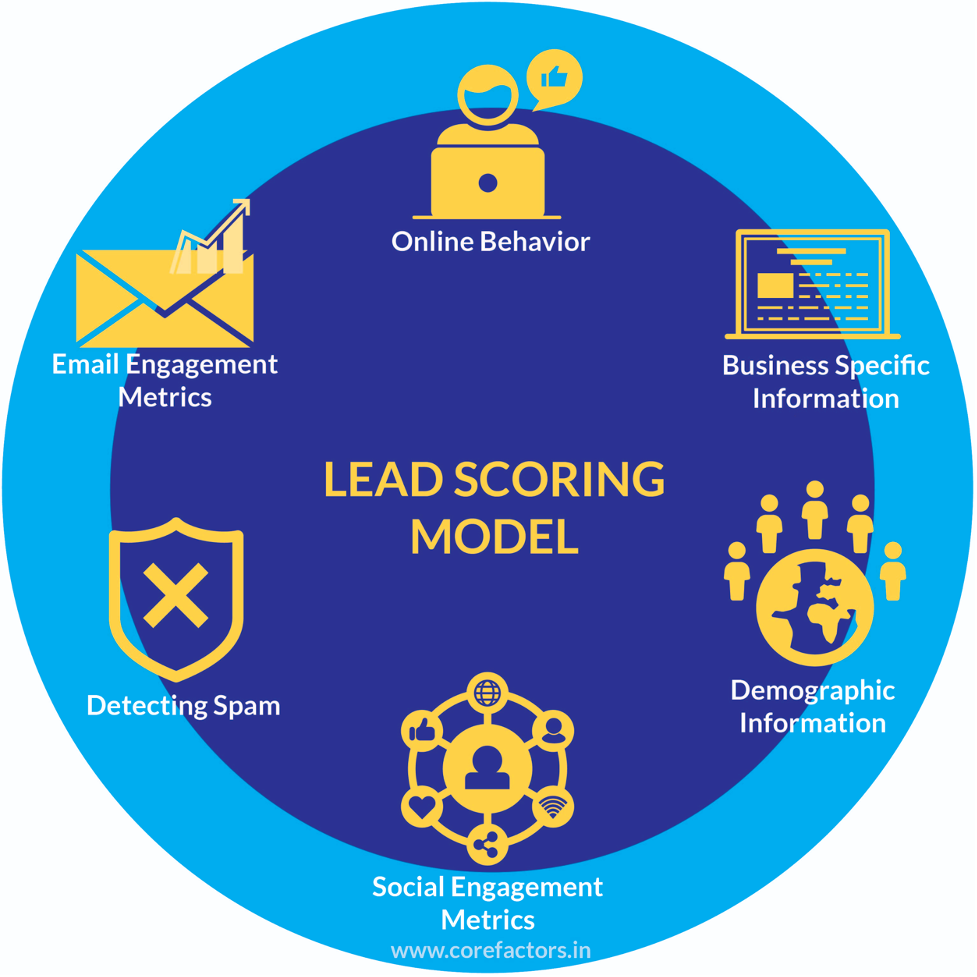 When you give a lead a score or a rating on generation, this is lead scoring. For most businesses, this is a numerical value that is easier to distinguish between good and bad leads, and you can quickly tell the good ones that you are more likely to convert with this method.
You can avoid wasting your time on the colder leads and spend more time on warmer ones who can be converted into paying customers.
You can better prioritize your leads and create your own system to calculate these scores, or you can use marketing automation and lead scoring software, too.
You may see leads become customers after they fill out a "Contact Us" form, and so you would gear your small marketing automation program to ensure that these customers are considered a priority.
These would be considered to be a strong lead for your business, and a landing page visit – by comparison – is not as influential to your sales. This would then be assigned less of a priority for your marketing automation program.
Segmentation, however, is the key to any successful marketing automation campaign. You want your business to continue to provide its products and services, but you need to ensure that you are aiming the RIGHT products and services to the right customers. This is vital if you want your customers to be interested in you.
With marketing automation tools, you can segment your leads based on a range of demographic and behavioral points, and you can assign every single customer on the list to each segment, making your emails personal and more targeted to the right customers each time.
4. Split Testing is Your Friend
You need to know that your marketing campaigns are working, and one of the best ways to do that is with split testing, also known as AB testing. If you choose not to split test, you're going to miss out on potential sales and leads, and you're not going to know you're missing out in the first place.
Split testing will show you if your marketing is working or not, and with marketing automation and split testing together, you can make the right chances to improve how effective it is.
An AB test is a way to test multiple versions of the same website – or individual elements of the same site – against each other to see what is working best for your business.
It sounds far more complicated than it is, but it starts with the control (your original website that you're testing) and you then align this against your upgraded/tweaked website that you are looking to improve. You test these elements against each other to see what performs better. Note that you don't necessarily have to test the whole website, which is also not recommended in the first place. You could be testing your original email marketing format against your new one – that's also another way to test.
The ultimate goal is to boost your conversions and the one with the most conversions is the one that's performing better.
Conversions are any actions you'd like the customers to complete, so if you have a call to action to ask people to subscribe to your site, you could split test another call to action and see which one generates the most subscribers, and thus which offers the most conversions.
It's an essential part of the conversion optimization process and it's this process which improves your marketing to increase your conversions. It's also known as an A/B test, and you can test as many variants as you like of an original.
You can apply this easily to your small business and running a split test is not about making changes because you are bored.
There has to be a purpose behind the chance, and most marketing teams run these tests as they think something isn't working well, or their marketing automation tools are showing things like emails being sent and a low open rate.
The benefits include reduced uncertainty about the campaigns and removing all of the guesswork, learning more how customers respond and gaining better insights into improvements.
5. Invest into a CRM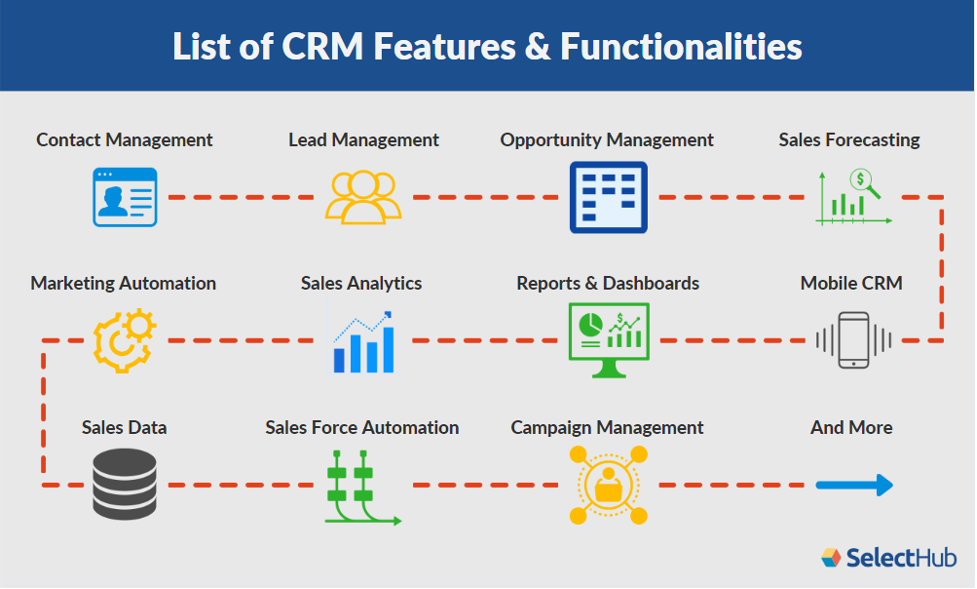 Customer Relationship Management (CRM) software is needed in your business if you have a sales team who needs to manage relationships with customers.
Existing customers and prospective customers are included here, and CRM software can help you to manage it all from one place, which can also work in hand with your marketing automation software. 
Customer relationship management software allows you to eliminate the manual tasks so your sales team can maximize their time spent selling to customers by knowing what they want.
Every single industry that is involved in sales needs the right CRM system to help them manage sales information – as this is what it's for.
Whether you are an entrepreneur or you are a small business owner, you will find your CRM a critical piece of the business puzzle, especially if you want to maximize your customer relationship. There are tons of benefits to investing in a CRM, including:
• Customer segmentation. CRM systems can help your sales team to create contact lists to reach out to based on specific segmented criteria. You can sort contacts by data that you've learned about them over time. This will help you to filter by location, company size or even where you are in your deal.
• A centralized database. CRMs allow your sales team to collate data and keep it all in one place. This helps you to manage your customer information across teams and different softwares, and it allows for inter-departmental fast communication about customers, too.
• Communication management. All internal and external communication about and to customers can be better managed through a CRM. You can track all of the buyer journey and this will help you to determine the priority prospects.
• Automated data entry. Your team never has to spend time logging calls and meetings as this is all collected and stored, and aggregated in the system.
6. Automate Your Email Marketing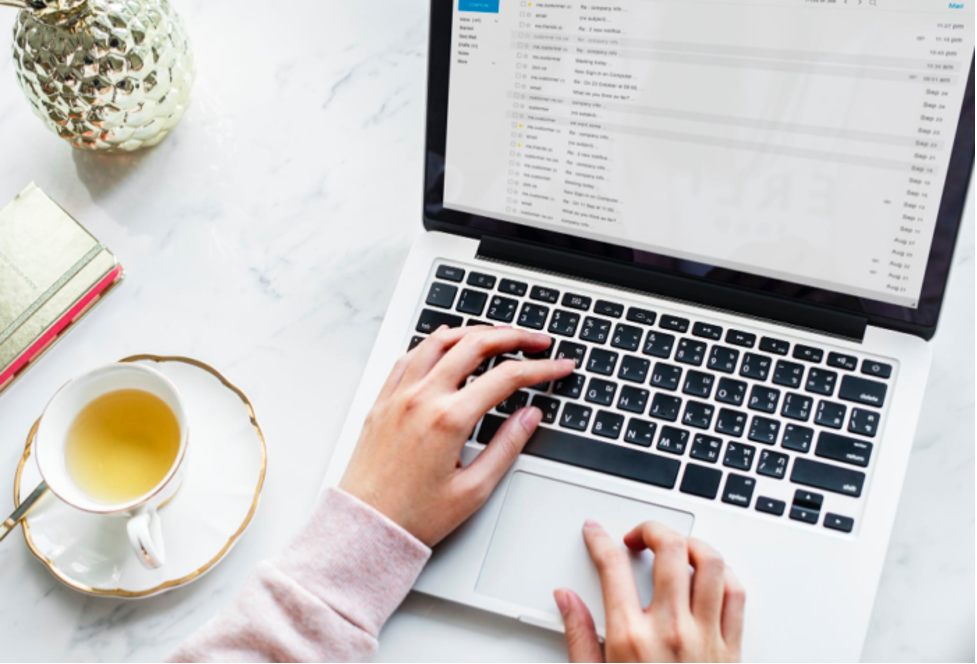 One of the most effective channels for marketing your business is in email marketing – and it's evolving. Automated email marketing is more than the newsletters and one-off drip campaigns that you create and send to people in one go.
An automatic email marketing campaign is set up just once and then sent to particular people when they meet a trigger you set up. You don't want to manually create an email campaign every time you have a new person sign up, so you would have an email ready to shoot off automatically for everyone who signs up as a subscriber.
When you automate your emails, you can send them at regular, pre-planned intervals that will go to customers without you having to do a thing. You can automate your marketing – but why should you do it?
• Getting personal. With your automated email marketing, you can increase your transaction and conversion rate because you're able to be more personal. If you use the customer's names and locations in emails, you're more likely to get customers to pay attention to your emails. Automation allows you to be more personal and this resonates with customers and leads to better conversion rates.
• Segmented emails. The biggest benefit to automated email marketing is being able to segment customers and lead databases into groups, allowing you to tailor a different message to each group automatically based on specific demographics. So, if your business sells surfing gear, you can create campaigns and messages for different customers depending on their interests.
• Boosted revenues. When you are sending transactional emails, you are going to boost your revenues and watch your conversion rates go up as you are more responsive to your customers.
Marketing Automation Tools
There are many marketing automation tools out there, but some of the most common include:
‣ Outfunnel. Automate your email marketing, unify marketing data and sales and get insights to your marketing RoI at the same time with just one tool. Outfunnel does it all.
‣ Pardot. A type of marketing automation software is one of the most prominent around. Offering advanced features, it's intuitive and perfect for beginners.
‣ ActiveCampaign. An affordable marketing automation platform, this is a user-friendly option for all abilities, and it's got an intuitive dashboard that will offer you the chance to build your own campaigns.
‣ SendinBlue. It started as an email marketing tool but it's grown into a fully-fledged marketing automation tool. It's very strong in its email marketing features, offering autoresponders and excellent design templates.
7. Automate Your Social Media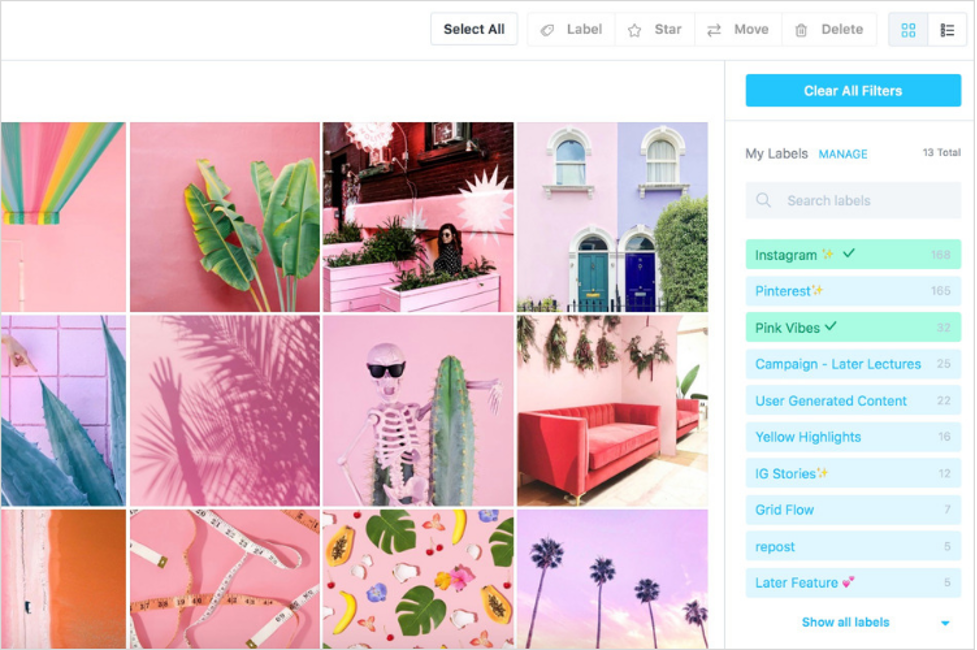 Social media automation software is as important as the other software in your mobile marketing automation arsenal.
It allows you to share posts and schedule them to happen 24/7, even when you're not actually active on social media. It can also allow you to share what you need across more than one social media network.
As well as sharing posts, social media automation allows you to use chatbots and instant responders via messenger, enabling you to engage with customers even when you aren't available personally.
This allows customers to have their questions answered around the clock even outside business hours, and some of the benefits include:
• Time saved. With automated social media stories, posts and content, you can save time. Your posts will go out to customers as you need them to and your customer queries can be answered by bots until you can give a more personalized approach.
• Better customer care. By being "available" in some way around the clock, you can offer your customers better care, better support and a better idea of how you can help them to reach their goals. It's all important here!
Social Media Automation Tools
So, now you know what social media automation is, here are some of the top tools used to ensure that your social media automation goes off without a hitch.
‣ Hootsuite Scheduler. We discussed scheduling social media posts and this is the tool that will do it. You can use the auto-scheduler function to ensure that you reach your audience at the best possible time, and the highest quality content will never be late again!
‣ Zerofox. This app tells you whether your social media is under threat with offensive content in the comment sections. You need to have all feedback, but it has to be managed and you need to protect your reputation and your audience. It can also capture spam accounts!
‣ Chatfuel. Your chatbots online have to be customized to help your specific customers, and Chatfuel can do this. Customer personas are segmented better, too, and you can accept payments via the app with Chatfuel!
Facebook Ads
Facebook ads are the adverts that pop up for your users and are usually paid for by you. You can run ads for different products and services and for different lengths of time, ensuring that they get in front of the eyes of your audience. You can expand your reach with Facebook ads and given that billions of people are on Facebook, this could be huge!
8. Measure Everything
Lastly, you need to measure all of your marketing automation results. This will allow you to see whether your efforts are taking you anywhere and where you need to let go.
Marketing automation is a one way human machine activity and you have to know if your ideas are right or wrong. Measuring helps you to know if you are on the right track and spending your money in the right way!
Some of the tools you can use include:
Site Kit by Google, Google Analytics and Growmatik. The Google tools allow you to collect your data from a third party and these are standardized. Growmatic offers omni-channel measurement and you can break it down easily.
Some Takeaways…
• Figure out your goals – you can't automate your marketing without having a full picture of your objectives
• Figure out your client and customer list – understand your users and customers and get the insights from them that will help you with your marketing decisions
• Segmentation and lead scoring are very important – the more segmented your list is, the better the results you will have
• Use a CRM – it will help with automated date entry, customer segmentation and communication
Automate as much as you can, but don't go overboard. Your customers are still expecting a real human being somewhere in there.
Author Bio:
Darya Jandossova Troncoso is a photographer, artist, and writer working on her first novel and managing a digital marketing blog – MarketSplash. In her spare time, she enjoys spending time with her family, cooking, creating art, and learning everything there is to know about digital marketing.