Last Updated on August 4, 2022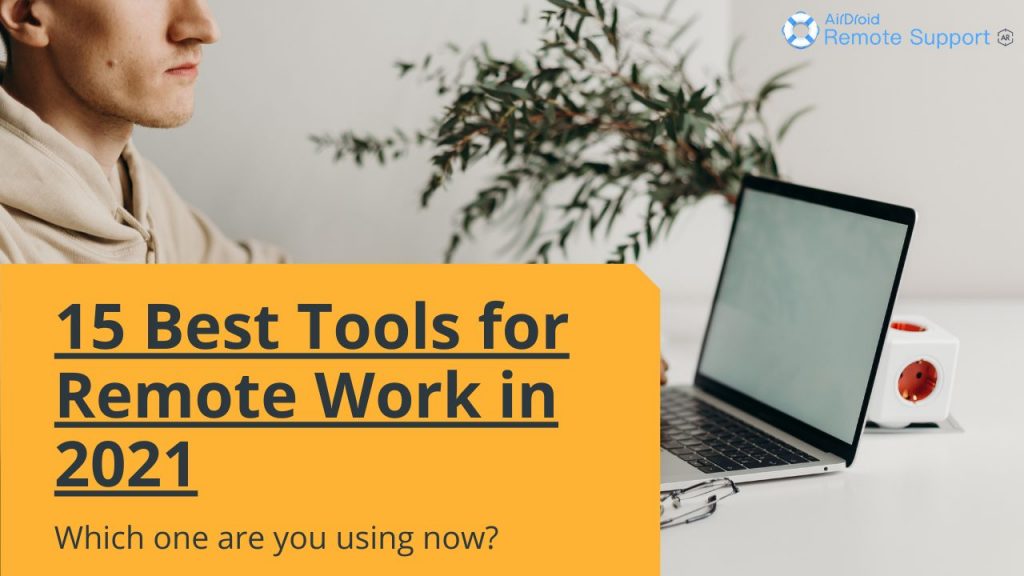 Remote work is a subject that is familiar to all of us, especially this year when even those who've never worked remotely were forced to do so during the pandemic.
After making the transfer to remote work, most people have enjoyed it, with 50% saying they'd prefer remote work even after the end of the pandemic.
Remote tool usage has been on the rise as well, providing its users with the ability to communicate with their teams, work on projects and track their teams' progress. This shift to remote work with the addition of great tools has increased the workers' productivity by 47% – and that's not a small number.
Below is a list of great tools for remote work. Some of them you'll definitely be familiar with already, while others might be new to you.
According to a remote business analyst from Company Reviews, with the remote work landscape continually changing, the developers are constantly re-imagining how to make remote work better. From remote customer support to project management collaboration, there's a tool for everything these days.

From a busy 2020, read on to see how many mergers, acquisitions, and restructuring have changed how these familiar apps work in 2021.
What is it? It's a messaging app. Right? Wrong. Sort of. It's much more than that. Did you know that Slack has video calling? Ok, big deal, right? Probably another video calling app is NOT what any of us need in 2021.

But did you know that that video calling can be triggered from slack and open in Zoom? Slack's integrations are its superpowers.

Drag and drop files, conduct standups, connect your project management app, and suddenly Slack provides a chat-like interface to talk or hear from almost any app.

Pros: Since so many people use it and recently acquired by Salesforce, it's very competitive on features.

Cons: You'll need to use DMs, muting, mentions, and in-line writing tools to get the most out of it. If you use it like SMS, it's going to fall pretty flat.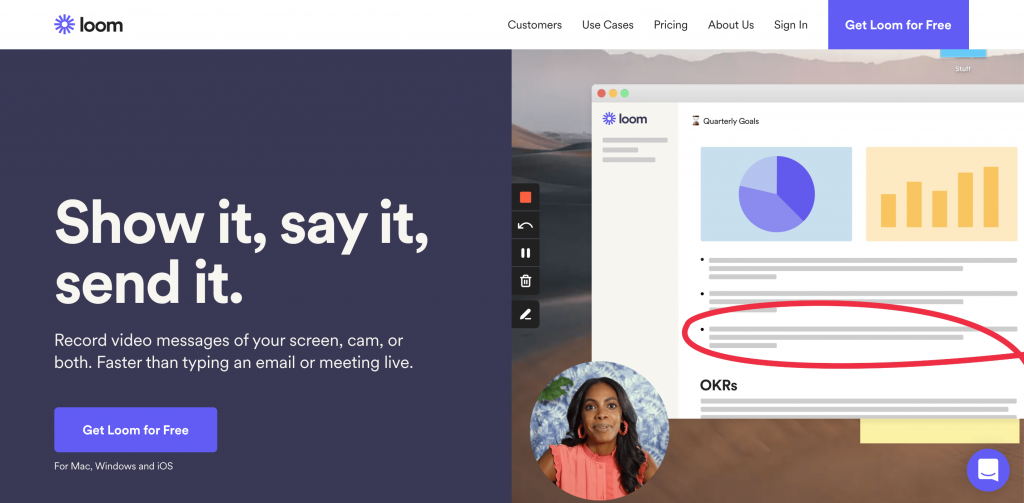 What is it? Loom is a screen recording app that just works. It puts a little bubble with your face in the corner and lets you scribble on the screen while you record a video.

Once you're done recording, there's a link copied to the clipboard pretty much instantly that you can share on messaging platforms with your colleagues. The point is that it's much faster to communicate certain things with a Loom than a dedicated meeting.

Pros: Google chrome plugin is always ready to click and make a recording. The speech bubble makes the app much more friendly than without it on classic recordings.

Cons: Resolution and general performance have suffered from its rise in popularity. (It used to be excellent, now it's hit or miss).
What is it? Google's main video calling software. Originally only part of Google Workspace (formerly G-Suite, formerly Google Apps). It's a more clean interface than hangouts, with some premium business features, like screen sharing and telephone audio conferencing.

The two primary features are creating a new meeting in one click (right in-browser) and the ability to join events or recurring meetings from google calendar.

Pros: Ease of use, no download/install, fast connection speed, cloud diagnostics panel, 100 max participants, meeting recording, excellent security.

Cons: Lacks interpreter functionality, advanced presentation setup, streaming on lower tiers.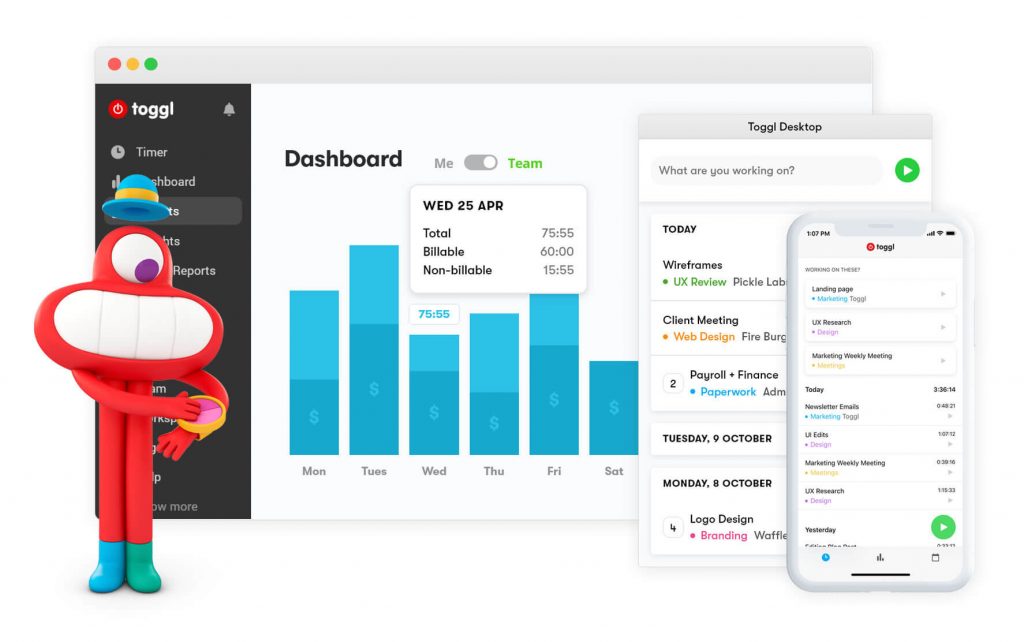 What is it? Toggl Track is a time tracking app/service. It runs in the browser, or you can download the app and click the play button to start tracking your time. If you hate entering time in a timesheet, Toggl Track can make it faster and less stressful.

For managers, it's about having reliable billing and resource balancing data on your projects. It's a must-have for distributed teams and a surefire way to improve your business' efficiency.

Pros: Sleek, modern interface, offline tracking, and online entry mode, idle detection, and integrations into Trello, Gitlab, Salesforce, and more.

Cons: Lack of invoicing- you'll need to use an integration to a CRM or invoicing tool for that. Also, Toggl Plan and Toggl Hire (previously Teamweek and Hundred5) are still merging into Toggl. Services are less connected than they likely will be in a few months.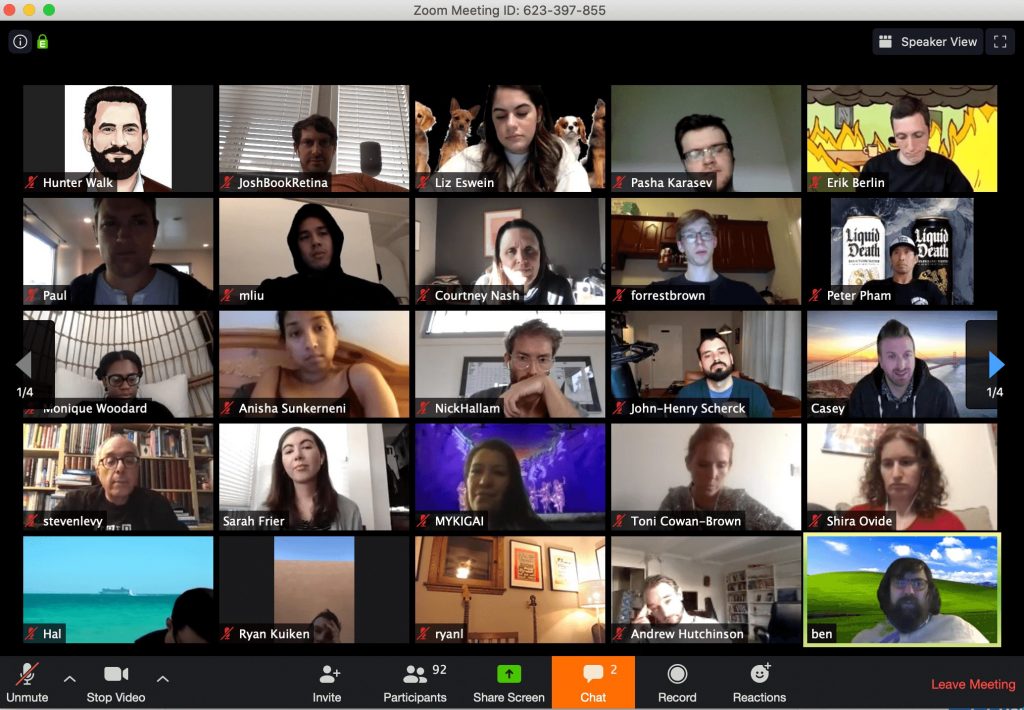 What is it? Zoom is a video calling app, but it has webinar, meeting, phone calling, and presentation capabilities.
Pros: Customers prefer it's high performance dedicated app and generous free features. It's also relatively easy to use and access more professional features.
Cons: Phone dial-in is limited compared to Google Meet. Initial setup takes a little longer than browser-based apps.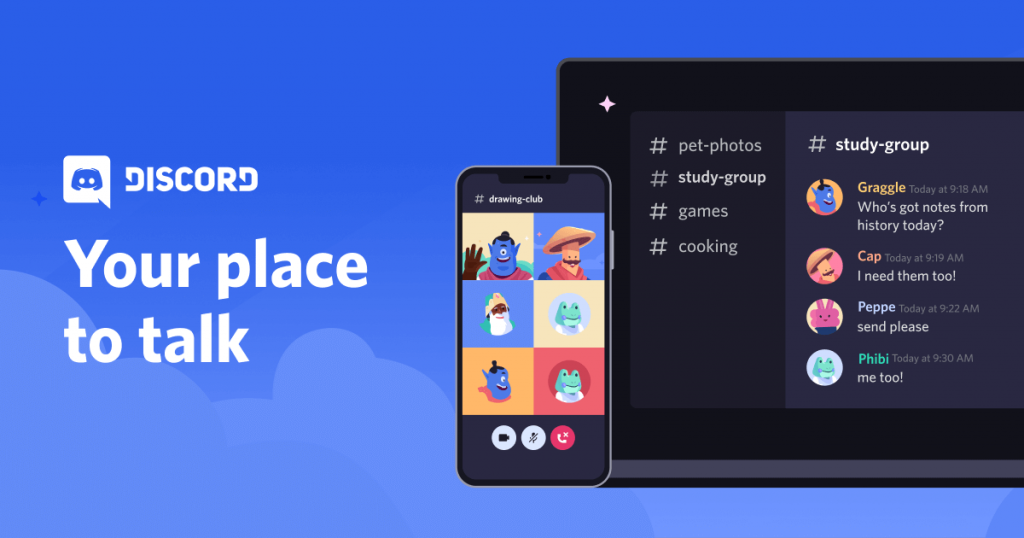 What is it? Discord is a chat-room/channel style voice and chats app. It can be used in-browser, desktop app, or mobile. Like Teamspeak, Discord is meant for persistent team connection, like you're in the same room, using voice activation or push-to-talk communication.

Pros: Almost all features in the free version. It's for teams that want something between slack chat and a video call to quickly talk over complex topics.

Cons: Designed for gamers- so it might not be seen as professional enough for your meetings. Does one thing well- audio chats. Integrations (like with slack) are possible but require Zapier.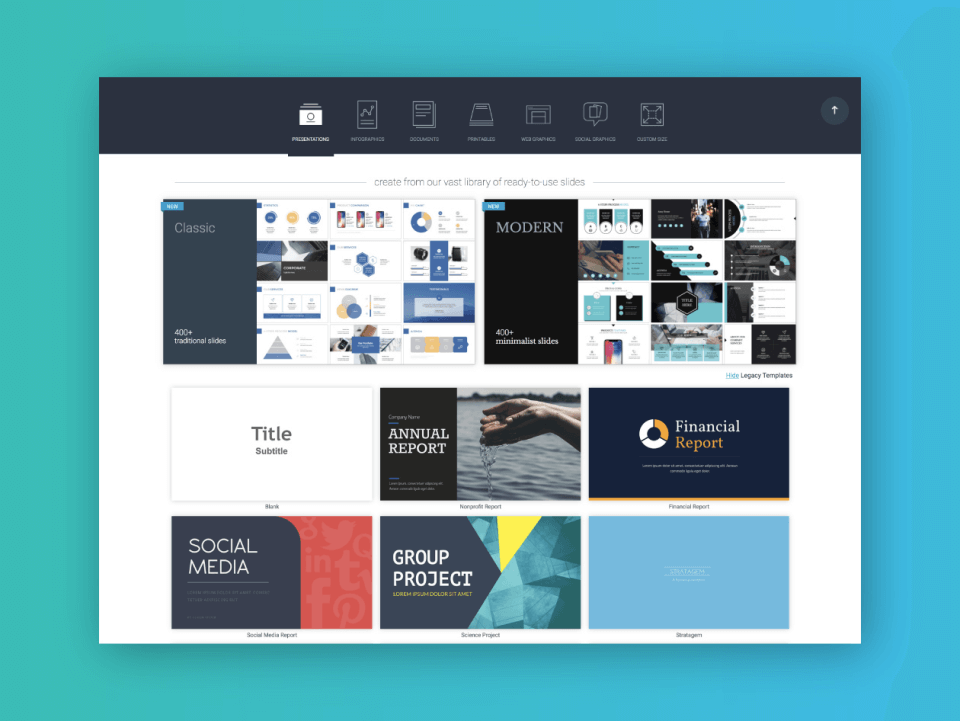 What is it? Visme is a browser-based design app, which allows you to quickly put together infographics, presentations, and animations for your content.

It uses extensive templates and stock photos, color palettes, and typography for users to customize and standardize their brand's style.

For remote workers, especially content houses and marketing departments, all of the assets are in one place for collaboration and quality assurance.

Pros: Quickly upgrade lackluster marketing graphics to a high standard, without any in-house expertise or expensive software.

Cons: Templates may cause your content to strongly resemble the work of others. You'll still need to spend time in customization to make original content. Lacks advanced features like raw raster and vector editing.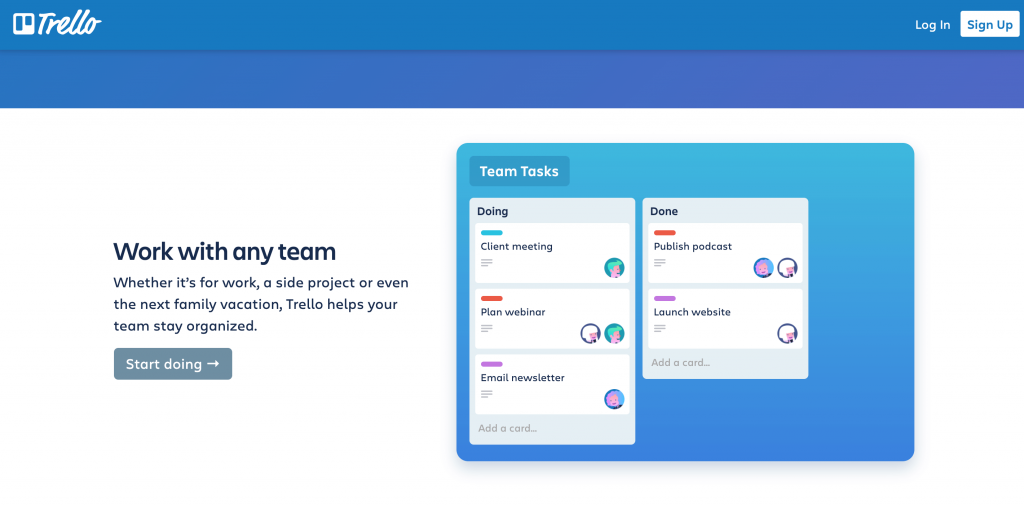 What is it? Trello is a project management application based on the Kanban board style and layout. It allows teams to organize tasks in a visual style, with powerful integrations for managers to track their time, resources, and goals.

Pros: Free version allows small teams to get introduced to the software quickly. The simple interface is easy for users to learn and get on board.

Cons: Advanced features like the assignment of tasks to specific users are behind the paywall.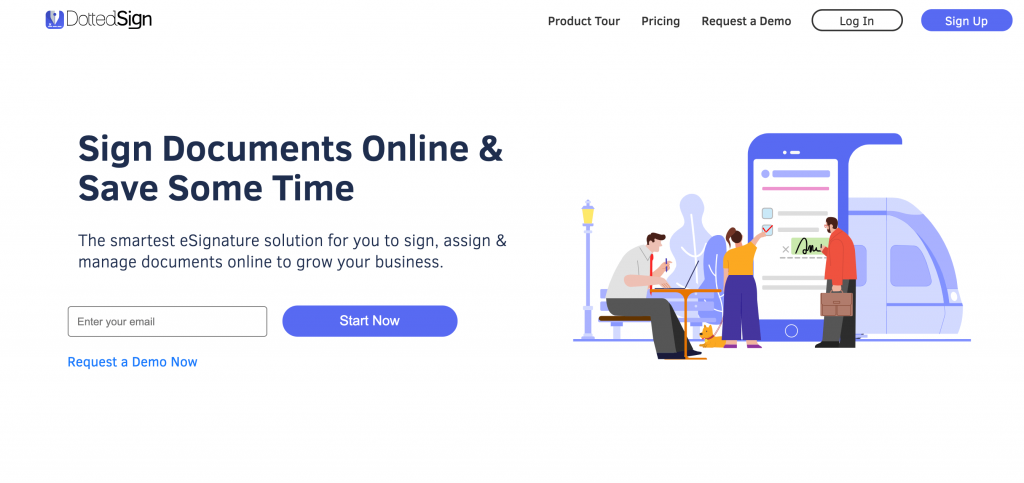 What is it? It's an e-signature service that allows users to sign PDF documents in person or remotely. Running in the browser makes it easy to upload a PDF, enter the signing details, and send them out to users.

Pros: Ease of use, simple interface is fast for any employee to pick up quickly, even without a strong computer background. The excellent mobile app allows for easy monitoring of signature tasks.

Cons: It doesn't automatically convert the file type from PDF. Some users report the user interface intuitiveness is lacking.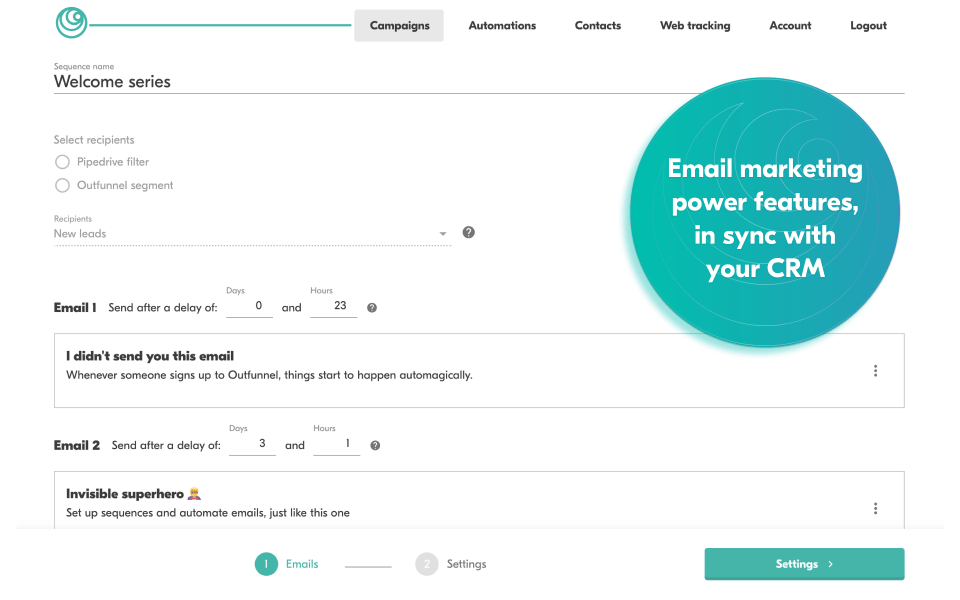 What is it? Outfunnel is a marketing automation tool with deep CRM integrations. It's essential to keep in touch with your customers and use advanced monitoring tools to check how well your outreach connects.

Pros: Includes integrated lead scoring, drip marketing campaigns, analytics and ROI tracking, and advanced intelligence and analytics for sales.

Cons: A/B testing is limited. Search marketing, social media, and landing pages aren't available like leading SRM software on the market.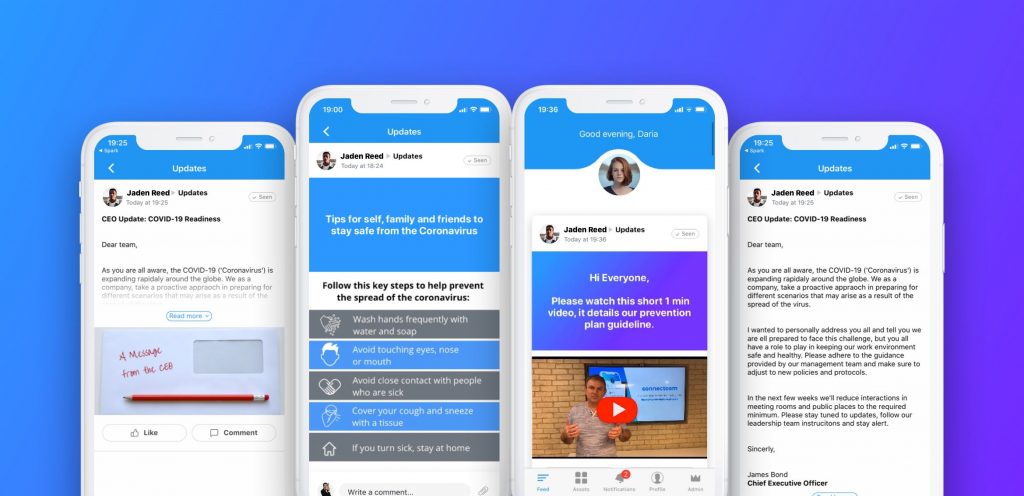 What is it? Connecteam is an all-in-one employee management app that helps companies enhance employee engagement, reduce turnover rates, and improve work productivity in every way. Especially when remote work is now a trend, Connecteam offers a simplified way to keep your employees connected wherever they are. Through seamless integration between apps and mobile phones, internal communications can be easily achieve along with tracking employee work hours and scheduling shifts.

Pros: Powerful workplace management app that synchronize staff communication, job allocation, and work productivity in one place. With additional mobile checklists and e-signature enabled, tedious administration process is improved by automated tasks.

Cons: Currently, the Connecteam app only supports Android and iPhone. No desktop app for Windows or Mac available.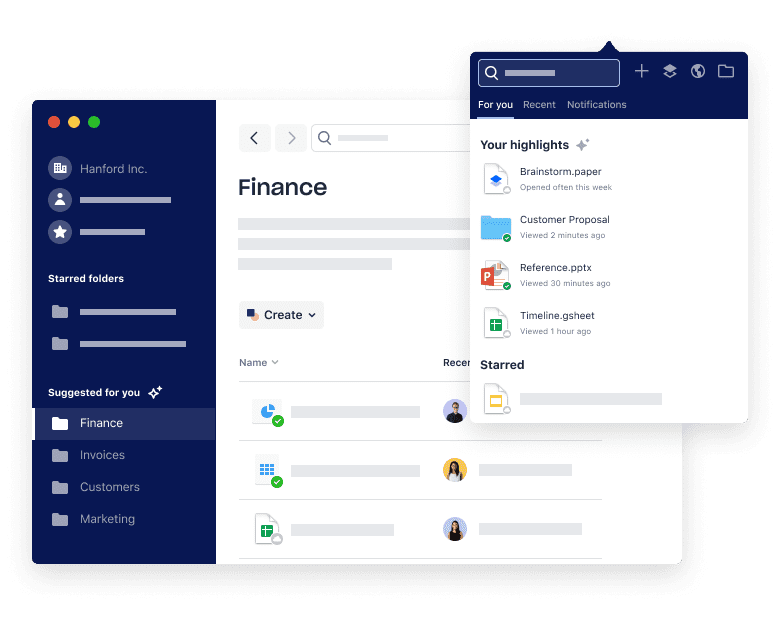 What is it? Dropbox is a cloud storage solution with additional productivity tools like Paper- a note-taking tool, HelloSign e-Signatures, and file/camera backup with the desktop app.

Pros: Incredibly fast. Paper markup is an addictive and fast way to take collaborative notes. Includes selective sync and endpoint storage management and advanced security controls over shared files—web viewing of many file types.

Cons: Document editing features are less complete compared to the major competitor- Google Workspace. File recovery is only available on paid account versions. Uploading a large number of files over a browser can be glitchy.
What is it? Remote work involving software development needs an upgrade. Azure DevOps is like a grown-up version of GitHub (both run by Microsoft). All of your development requirements, repository hosting, issue tracking, continuous integration, and continuous deployment (CI/CD) needs. There are both Azure-hosted and self-hosted options.

Pros: One of the most competitively priced private code repository options available, with five free contributors and unlimited repos, Kanban issue tracking boards, and unlimited stakeholder (view/comment only) accounts.

Cons: Part of Visual Studio Subscriptions: if you are not a VSS subscriber, it can be quite limiting (but a free account is available).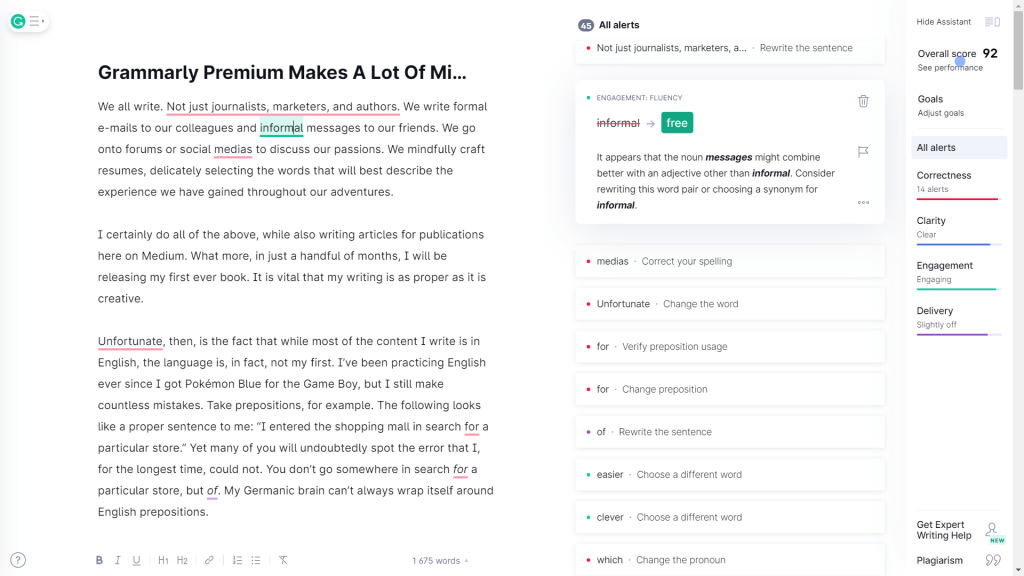 What is it? Grammarly is a spelling, grammar, and punctuation helper. It works as a standalone app for writing long-form pieces of text or as a browser plugin that can check over pretty much anything you write. It'll help any user maximize their communication and match their intended tone and style while learning more about vocabulary, grammar, and more.

Pros: Suggestions come with reasoning so you can learn along the way why the correction is required. Browser integrations are improving and work across almost all websites.

Cons: If your system is slower, the browser plugin will consume a decent amount of memory. Suggestions are imperfect, so a 100 perfect score might actually be worse than a 95, which isn't communicated well for business managers.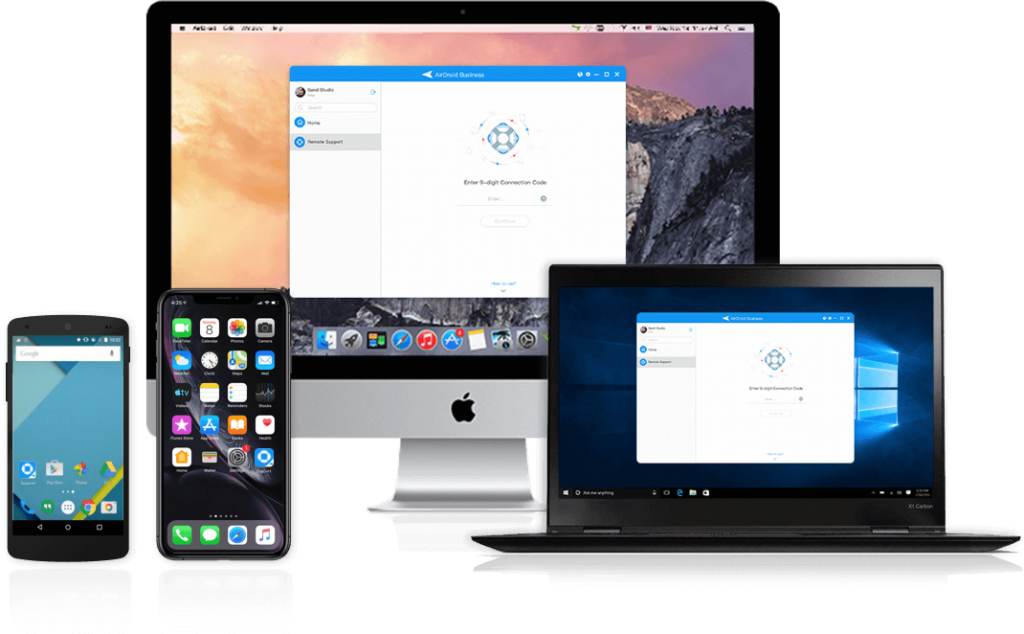 What is it? AirDroid Remote Support is a remote support software that offers IT support services across iOS, Android, Mac, and Windows. With a secure 9 digit connection code, IT service agents can easily provide remote assistance for their customers using features such as on-screen tutorial gestures, screenshots, AR camera, limited remote control, voice call, and more. Additionally, it allows both parties to temporarily pause screen sharing to protect user's privacy.

Pros: It offers unlimited connections that allows you to support as many customer as possible. AirDroid Remote Support also provides flexible seat management and holistic dashboard overview that gives customer support manager a granular look into each agent's performance and business productivity.

Cons: On-screen tutorial gesture is not available for iOS users when activating Augmented Reality (AR) camera at the moment. And the remote control feature with restricted access is only available for Android mobile version with desktop version coming soon.

Apart from these 15 remote working tools, there're a lot more other collaboration tools for teams in 2021. Try integrating them into your company culture or your personal workflows, and benefit from the ever-improving, competitive culture developing around remote work today. You'll be off to the races in terms of productivity and low-stress remote work.
Author Bio:
Darya Jandossova Troncoso is a photographer, artist, and writer working on her first novel and managing a digital marketing blog – MarketSplash. In her spare time, she enjoys spending time with her family, cooking, creating art, and learning everything there is to know about digital marketing.