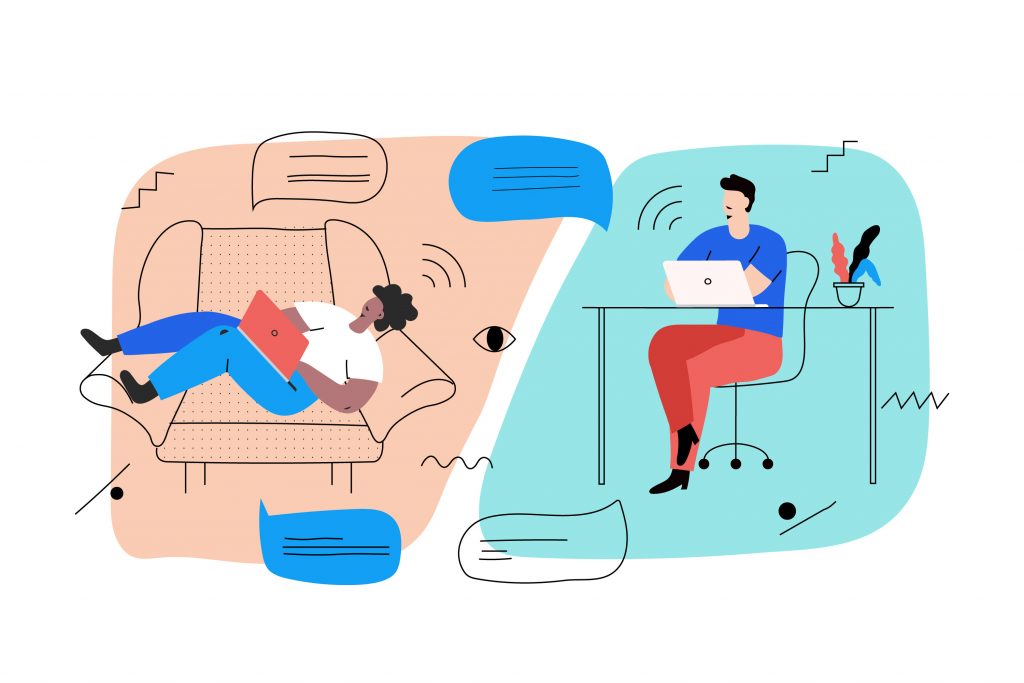 Since the early 2000s, the practice of remote working has grown from an idea into reality – thanks to COVID-19 – becoming the new normal. The numbers back this up too, with a report by Gallup finding that currently 56% of the American workforce is working remotely, and this shift isn't likely to regress any time soon. So why has it taken us until now to make the shift and realize the productivity and lifestyle benefits of remote working?
While COVID-19 is definitely the factor that pushed all types of businesses over the remote working line, a key reason why businesses have been hesitant to make the shift is that until now it seemed either too difficult or that the need wasn't pressing enough. After all, modern society has been built around the 9-5 lifestyle in which going to the office, or another place of work, is the norm – so why change things up? Despite this reality, however, a number of technologies have emerged that make remote work simple, and it's through this technological evolution that a number of remote working trends have emerged. 
Fueled by technologies like mobile device management, or MDM, which enable businesses of any type to deploy, manage, secure, access, and control mobile devices, remote working trends have shifted throughout the years. So, what are the trends and features to look out for through the remainder of 2020? Read on to find out.
Kiosk Mode and Device Lockdown
One of the most valuable MDM and remote working trends to look out for in 2020 is the Kiosk Mode, a feature that enables users to lock devices down into one or more functions. While this sounds simple in theory, the applications for this type of technology are far-reaching and versatile. Would you like to inexpensively implement digital signage in your business? Would you like to install digital checkouts in your store? Would you like to restrict access to certain apps and sensitive file storage systems to just a select few people? Kiosk mode can enable all of this with just a few clicks, which can overhaul an in-store experience, or simplify the way staff uses their devices while ensuring a high level of security. 
Device Monitoring and Management (From Any Desktop)
Another key trend in the remote working space is the ability to monitor a devices' status and activity and manage devices from anywhere, not just a central computer. As such, a number of MDM providers have implemented cloud technology that enables users to manage and monitor devices from any computer. This means that if an issue arises, the IT Manager doesn't have to rush into the office to offer assistance because the technology can be accessed from any browser, and assistance can be delivered from anywhere. 
Remote Access and Control 
Device downtime is a major factor when it comes to productivity loss in any business. Because of this, the ability to remotely access and control devices is a crucial trend to look out for in 2020 and beyond. MDM solutions should offer IT Managers the ability to remotely view, access, and control devices so that any issue can be quickly identified and resolved without the IT Manager, or the employee being required to travel. Ultimately, this means resolutions will be delivered quickly and safely while adhering to COVID-19 mandated social distancing rules. 
It's clear: MDM is the perfect solution for businesses who are making the switch to our new remote working future. For more information on trends and AirDroid Business features, sign up for a 14-day free trial, or visit: https://www.airdroid.com/business. 
Studies:
"…The numbers back this up too, with a report by Gallup finding that currently, 56% of the American workforce is currently working remotely…"
https://globalworkplaceanalytics.com/how-many-people-could-work-from-home