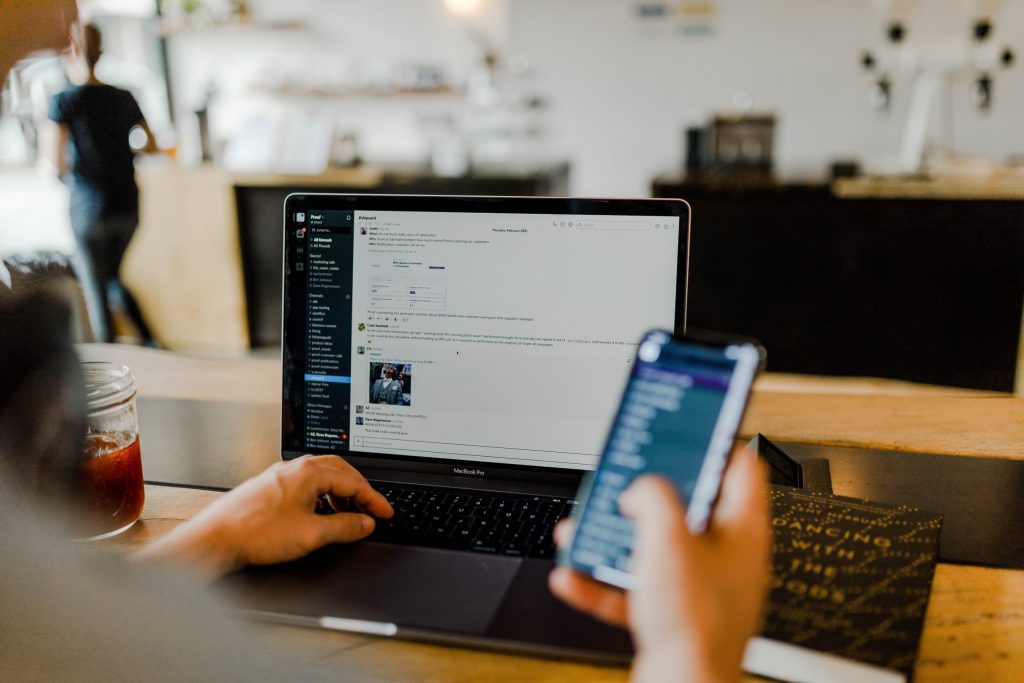 Managing remote work and customer support presents many challenges for businesses and their IT teams. The COVID-19 pandemic has helped transform modern workforce practices for good. Now being able to remotely access mobile devices like Android tablets is essential to keeping your organization productive in 2020 and beyond. Maintaining full visibility and control as employees' and customers' devices access company data is key to ensuring it doesn't end up leaked and exploited in ways that can harm employees, customers, and your organization's reputation.
When IT teams are deploying Android and other remote devices for employees, mobile device management (MDM) software can help your IT team monitor, manage, and secure these devices more efficiently. If permitted by the user, remote access software allows an IT technician to take control of a device to troubleshoot tech issues directly. When employees and customers need immediate support, an IT admin can show them remotely on their device how to configure an app or specific setting.
One of the most effective ways to implement remote access support software for Android and other mobile devices is from a fully integrated MDM solution. From a unified platform, your organization can remotely support, group, and access mobile devices anywhere in the field.
Here are some crucial ways MDM remote access support software helps your IT team and organization manage your workforce in 2020.
Remotely accessing, managing and monitoring Android and other mobile devices
Beyond just remote assistance and support for employees and customers, an all-in-one MDM solution lets your IT team quickly troubleshoot both attended and unattended mobile devices such as mPOS systems, kiosks, and digital signage. MDM software consolidates all the features required to remotely monitor, manage, control, secure, and track devices. This can save your organization time and travel costs, especially if your IT team needs to manage a large fleet of mobile devices. Being able to quickly identify and troubleshoot is critical for businesses that rely on various Android devices for consumer experience and driving sales. Ineffective and slow response can go as far as hurting the bottomline.
Giving your IT team total visibility and control over all your devices from a central console increases the productivity and efficiency of your workforce and improves your customer support experience. AirDroid Business integrates security enhancements, advanced access rights, app management, remote control, and kiosk mode to lock down devices, ensuring device security and adherence to internal policies.
While many businesses choose either remote access or mobile device management software, many companies have found that a combination of both in a unified platform can work best. MDM software includes useful features like remote access for daily operations, along with reporting and analytics that can provide a regularly updated overview that can help inform your business strategy and growth. With AirDroid Business, advanced features such as Application Management Service (AMS) and 呢ㄍkiosk mode allow organizations to have even more control over their devices in the field.
Providing IT support to customers and employees in a remote work environment
The sudden shift to remote work due to the coronavirus pandemic has left some organizations with gaps in their guidance for workers about how to maintain data security. With a full suite MDM software solution, your IT team can secure the digital workplace while quickly implementing remote work policies and procedures without sacrificing productivity. Your organization can reduce costs, save time, and improve customer and employee support experiences with automated device management and real-time visibility of device status and location.
Since remote workers can't physically meet with the IT team to resolve tech issues, timely assistance is essential to avoid unnecessary downtime. Enrolling new devices in the MDM software only takes a few minutes and can be achieved on a mass scale with complete visibility through device grouping. By not taking advantage of the full capabilities of MDM software, organizations can miss out on the benefits of being able to adapt to the ever-changing remote work environment quickly.
It's difficult to remotely support some types of employees while they're on the move. In this case, businesses can give employees a mobile device with preconfigured settings that grant access only to specific apps. This way employees like truck drivers can focus on their work tasks without dealing with the hassle of tech support. Organizations can also track the location of the mobile device, view the employee's travel route, and receive notifications when the device crosses predefined virtual zones.
Deploying centralized management for unattended mobile devices
Unattended devices such as mPOS kiosks, digital signage, and digital vending machines can be monitored and managed without spending the time and money for IT personnel to travel onsite to fix problems. Remote devices are locked down with kiosk mode to ensure that users can only access the device for its intended use, like an Android tablet that is deployed for digital lobby signage or an interactive retail kiosk. With AirDroid Business, your IT team can view the surrounding environment of the unattended device through its camera to check on anything that may be negatively affecting the device's performance.
Final thoughts
Understanding the specific requirements of your organization's workforce and customers can help you choose the best MDM and remote access support software for your business needs. Many organizations typically outgrow standalone remote access and assistance and will eventually require a full MDM solution. Device grouping, member access rights, reporting and analytics, and other advanced features quickly become essential when your fleet of devices expands. It also pays to be prepared for your organization's growth before the lack of MDM software begins to decrease efficiency and productivity.
To address this, AirDroid Business is introducing new pricing packages that give organizations the ability to pay only for the features that are needed, while being able to upgrade at any time. Meanwhile, check out our 14-day free trial to see if AirDroid Business is the best choice for your team.