Ask any small to medium-sized business (SMB) owner, especially those in the retail and consumer-facing space, and they'll agree that competing with corporate giants is anything but easy. It's a constant struggle that sees many time-poor, under-resourced and under-financed SMBs constantly on the lookout for tools and initiatives to give them an edge in the fight to gain new business and retain existing customers.
What is Digital Signage
Digital signage is an electronic sign that displays multimedia content to enable storefronts to attract window shoppers, boost foot traffic, share product information, upsell on current offers, communicate a brand's story, and more. A study also reveals that 68 percent of customers claim that digital signage makes them more likely to purchase advertised products.
Additional studies attest to digital signage's effectiveness, with a report from Nielsen, which found that sales increased by 33 percent in retail stores who used digital signage in their store in place of traditional printed signs.
But what other benefits can an SMB take advantage of by implementing digital signage as part of their sales strategy? We've pulled together three reasons why digital signage for small business is a brilliant idea.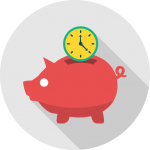 Digital signage saves time and money
Every business owner wants to save time and money, and a common struggle in operating a smaller business is the task of pulling together the collateral and funds to produce and display traditional, physical signage.
It takes a good amount of time, labor and cost to produce a static sign, whereas digital signage is fast to build, more economical, and much faster to deploy. Static signs also age quickly, so SMBs can negate the recurring costs of printing and shipping by implementing digital signage as part of their in-store advertising strategy.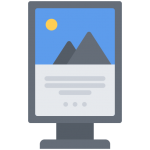 Digital signage makes advertising more dynamic
Today's social landscape is rapid and ever-changing, with pop culture and the internet driving new and competing trends daily. These trends can be beneficial for SMBs, and digital signage is the tool that enables SMBs to make the most of this by diversifying their content and inviting customers to create more engaging experience with the product. 
There are several tools for creating engaging digital signage content. Some popular ones include Canva, VSCO, Place It, and Google Slides. For example: a popular food blogger has started using caramelized white chocolate in her recipes, and it has taken off, with many consumers rushing out to try this new, trendy flavor combination. A local ice cream store already has a caramelized white chocolate flavor and by integrating MDM solution for digital signage, the store can change their in-store displays within minutes via file transfer. Implementing digital signage can empower business owners to attract and capture these interested consumers with very little effort in a short amount of time.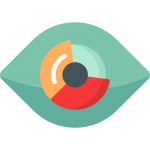 Digital signage helps increase brand visuality
The human brain is more receptive to dynamic displays or digital screens than static images, and as a result, people are more likely to take notice of a glowing screen than a printed sign. As such, digital signage is much more likely to capture customers' attention than a traditional, printed sign. 
A survey reports that 44 percent of participants stated digital signage influences them to purchase advertised products instead of a product they already planned to purchase. As a smart small business owner, you should probably start making the shift to digital signage and taking advantage of higher visibility today!