Last Updated on May 18, 2023
Banks are facing stiff competition from FinTech firms. When most people think of this head-to-head battle, they likely assume that the differentiator is technology. The banks have legacy solutions, while the FinTech firms have newer innovations.
While this framing is accurate, it does not give the full picture. FinTech firms are not only turning to new technology for the sake of new technology – they are doing so in service of what matters the most in their industry: customer service.
By leveraging the latest innovations, FinTech firms are transforming the customer experience. Clients and users of FinTech firms have come to expect on-demand, always available customer service that can address any issue without having to go on-site, all through their channel of choice. It is important for banks to meet these changing expectations for several key reasons.
Customers expect always-on customer service.
Prior to the advent of FinTech, banking clients and consumers simply accepted banking hours as a fact of life. If they had a problem to solve, they had to visit a bank generally between the hours of 9am and 4pm, so they could have it addressed over-the-counter or via a bank officer.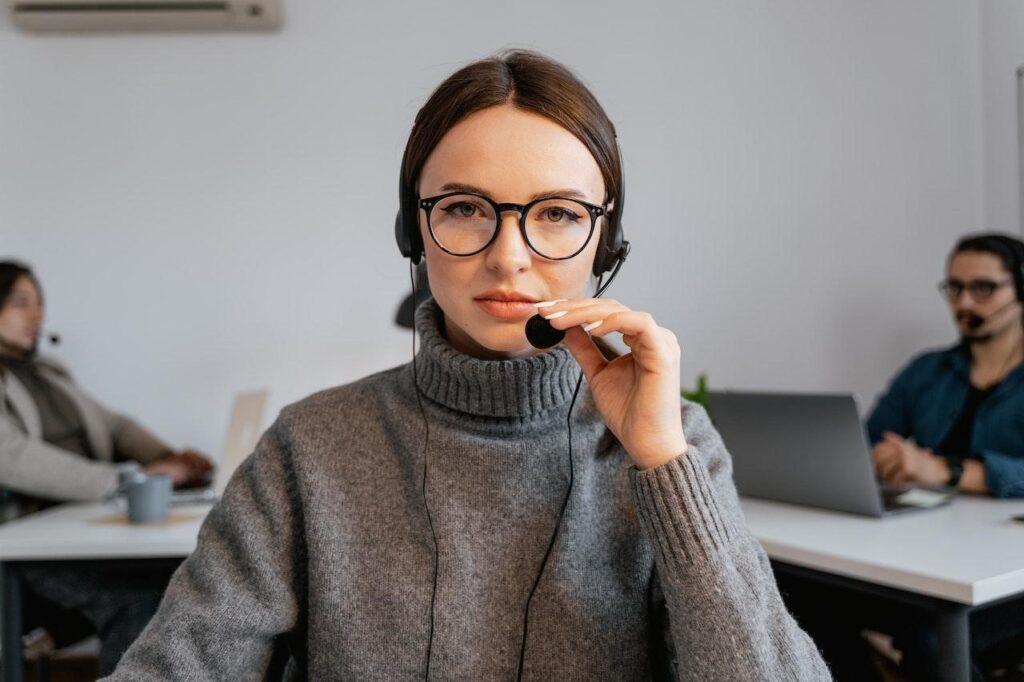 In contrast, FinTech firms have popularized a 24-hour, 7 days a week service window. Like customers in other industries, such as ride-hailing, FinTech users could effectively be catered to on-demand. This service window is all the more important in the current economy: When money is tight, people may need access to their funds at any given time. This kind of always-on customer service is not only convenient, but revealing: It tells each customer that their business is important to the organization.
Consumers prefer multi-channel options.
When there were no FinTech firms, banks were perfectly content to exclusively use hotlines for remote customer service. Customers had to phone in, navigate through a menu of touch-tone options, and then speak to a customer service representative.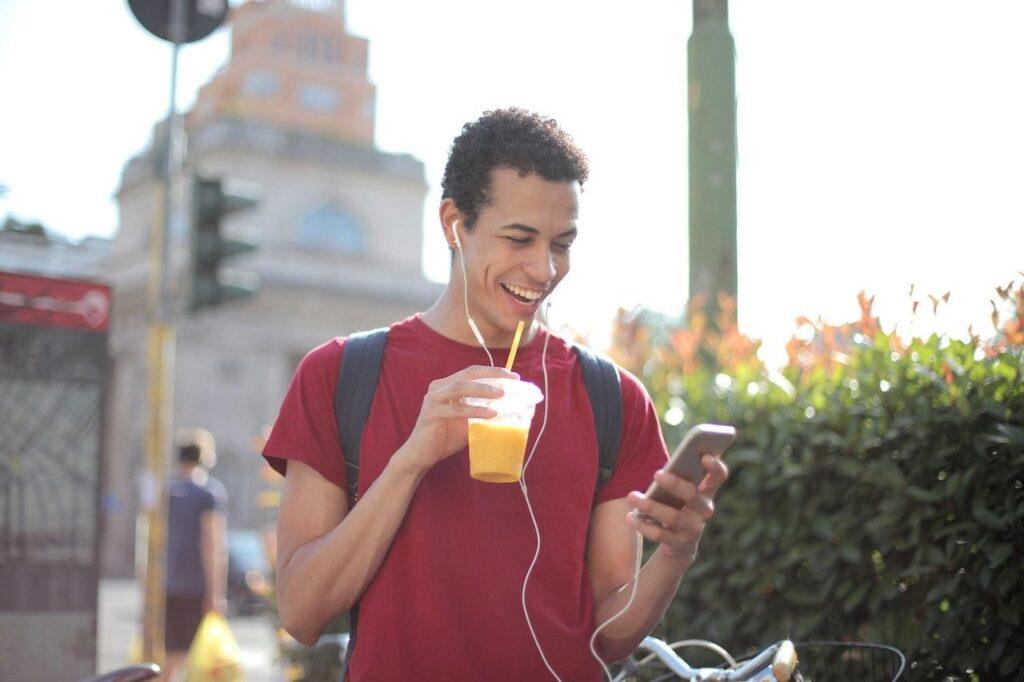 While some customers may still prefer phone-based customer service inquiries, FinTech firms have broadened the available options. For users who prefer text, they offer chatting. For users who prefer face-to-face interactions, they offer video chat. In short, customers not only want customer service on demand, but in the channel that they most prefer.
Customers want unattended devices fixed immediately.
In some markets, property owners can lease, rent, or even buy an ATM from a bank. When there is an issue with the ATM, the property owner wants the problem solved as soon as possible, so that their own customers can use the machine if needed. Property owners, after all, welcome ATMs as a value-added service for foot traffic in the area.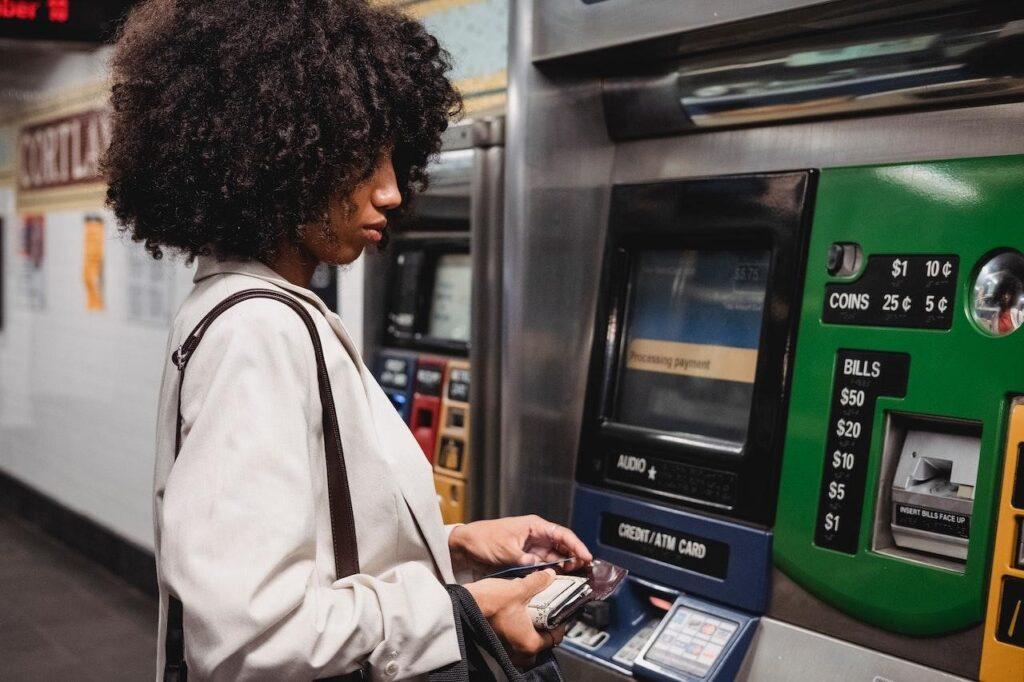 Unfortunately, most banks have to deploy an engineer on-site to fix issues with an ATM, which is inconvenient for property owners and their customers. They now have to wait for an extended period for the ATM to be fixed and come back online. While the ATM is out-of-order, the business loses foot traffic from would-be users, and in turn, revenue.
The FinTech firms that operate digital ATMs have transformed this service model. Rather than relying on field engineers, these FinTech firms execute repair and maintenance entirely remotely, so that downtime is minimized. Banks need to adopt this model, so that their ecosystem of ATMs and other devices is steadfast for customers.
Fight back with technology
Because of these customer service innovations, FinTech firms have won precious market share from traditional banks. To turn the tide, banks must move away from legacy customer service processes and embrace new solutions. One of the most impactful is AirDroid Remote Support, which can enable banks to provide remote support to their employees, customers, and clients in a way that these stakeholders have come to expect.
Instant support
Imagine a scenario where a bank representative is about to meet with a small business owner at their facility to discuss a possible loan. The bank representative opens their tablet, but they cannot access their standard presentation. The screen is frozen. In most cases, the bank representative would have to improvise an extemporaneous presentation, which would likely come across as unprofessional to the business owner.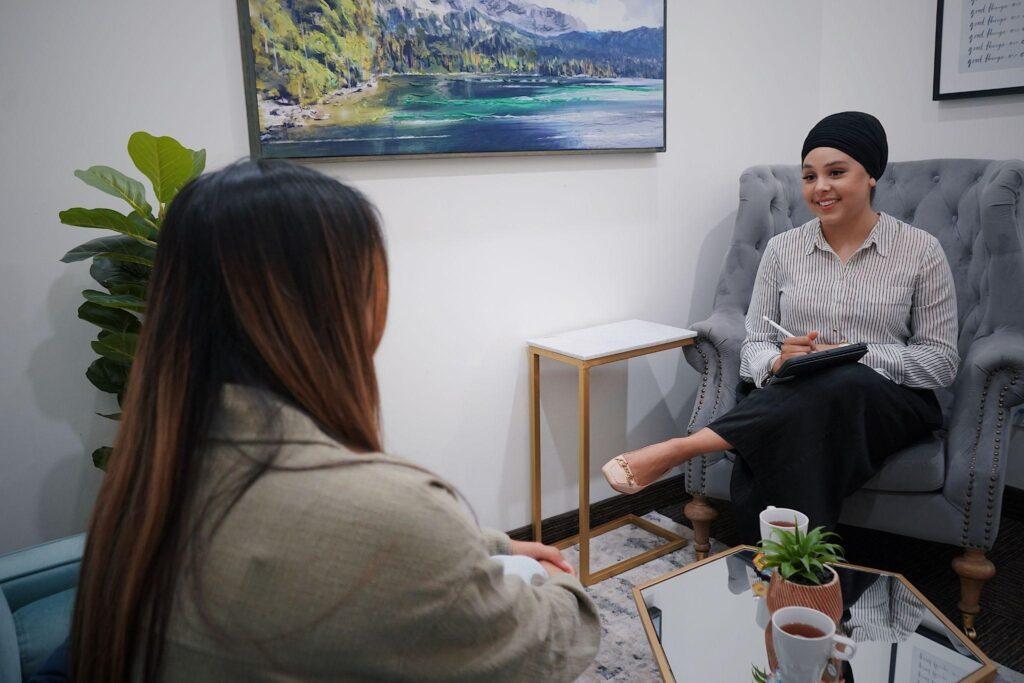 Thankfully, remote support via AirDroid would prevent this disaster. The bank representative could request real-time support from the IT team. Within seconds, an IT colleague requests for more information about the problem, and the bank representative provides the necessary details. The IT colleague then advises the bank representative how to troubleshoot the device. The tablet breaks out from the frozen screen, and the bank representative is able to deliver a compelling presentation to the business owner.
As is evident in this example, remote support that is available in real-time can make a huge difference for a bank. When devices are returned to working order faster, their stakeholders get the customer experience they deserve.
Affordable multi-channel support
Most banks do understand that their remote support needs to evolve. They cannot expect to only offer phone-based support and remain competitive with their customer service. Customers and clients want to solve their issues in the way that they prefer, be it phone, chat, video call, or even one of those mediums paired with AR.
The problem is price. Multi-channel support is usually offered through an MDM, which tends to be more expensive because it is full-featured. Unfortunately, banks may not need many of these additional modules, such as application management or geofencing. Banks simply want to provide best-in-class support to their customers and clients.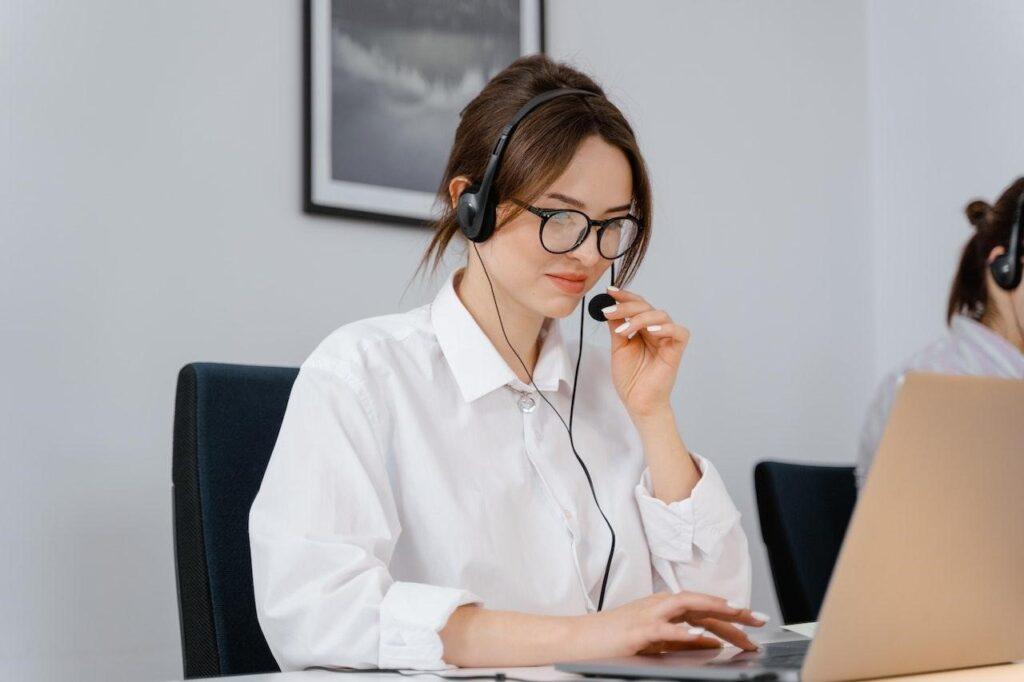 An ideal solution for cost-conscious banks would be AirDroid Remote Support, which has a much more accessible pricing model. Enterprises are charged by the technician seat and usage hours, and are even allocated 50 free hours per technician on a monthly basis. Since businesses can buy additional seat or usage hours as needed, the model is highly flexible: It allows banks to scale up their multi-channel support.
For instance, banks can procure an initial set of technician seats and usage hours. As part of the initial rollout, the bank can monitor how many seats and hours are needed to handle tickets. If the bank is not satisfied with this speed, they can increase their designated technician seats and usage hours. Banks, in short, have complete control over how they want to manage the trade-off between cost and efficiency.
Support for unattended devices
With most banks, customer support and field service management are given equal importance. Customer support is entrusted with solving consumer or client issues, while field service management is tasked with fixing hardware devices.
The most forward-thinking banks are reducing their field service operations in favor of customer support. The goal here is to remotely repair hardware devices, so that they can get back into service exponentially faster than field service would allow. This approach preserves customer trust in the bank, drives usage, and increases revenue. This is just commonsense: A working ATM or self-service kiosk provides more value than one that is offline, awaiting a field engineer to arrive from an hour away.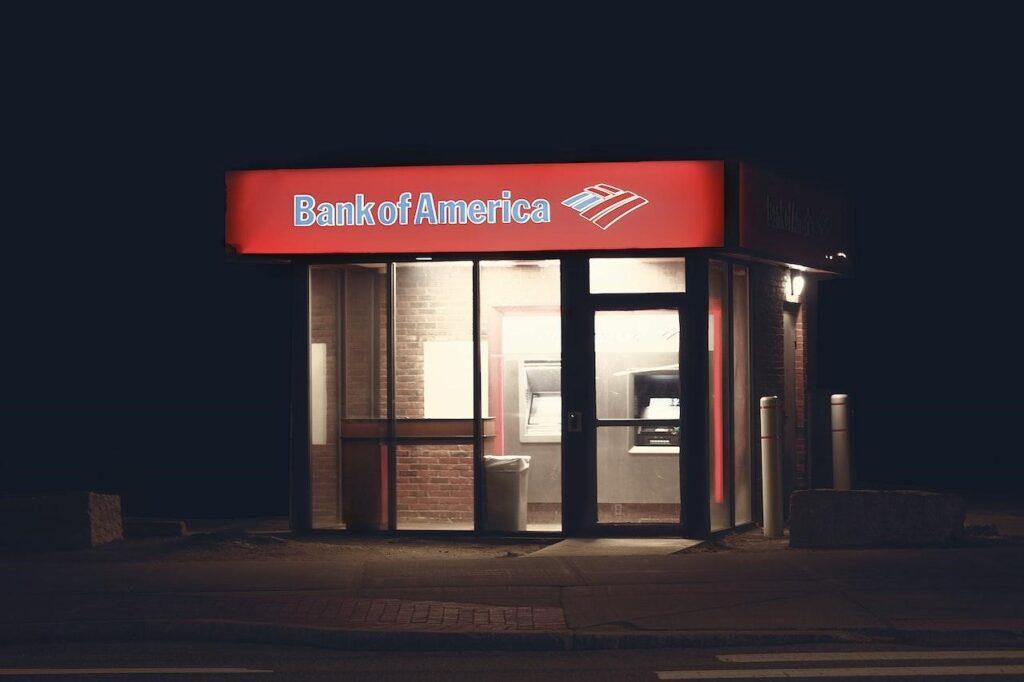 Transitioning to a customer service model requires a cutting-edge solution, as it determines how much an organization can capably address from afar. AirDroid Remote Support fits this bill. With AirDroid Remote Support, an IT team member can guide a non-technical, on-site colleague to assist with repairing a device. The IT team member can even use AR 3D markers to indicate different areas, such as a button that needs to be pressed.
More crucially, AirDroid Remote Support can assist with unattended devices. This will be one of the most common use cases for the bank: An ATM glitching in the middle of the night, a self-service kiosk spazzing out after-hours in a locked bank, or a loan officer's tablet left in need of repair at the corporate office.
With AirDroid Remote Support, an IT team member can assume remote control of any one of these devices, so that they can fix the problem immediately. If the device is in a public place, the IT team member can even activate Black Screen Mode, which grays the screen they are working on and displays an "under maintenance" message.
Now the ATM can go back to assisting users with transactions, the self-service kiosk can be ready by the time the bank opens, and the loan officer will have a tablet ready for presenting to prospective borrowers. Remote support, in short, is crucial in an era when people expect devices to always be online and ready for use.

The future is remote support
Ride-hailing companies upended the taxi industry. FinTech firms are similarly poised to disrupt banks, the traditional hub for people's financial lives. The only way for banks to survive is to disrupt themselves: They must reinvent how they conduct customer service. The best way to achieve this goal is through remote support.
With remote support, banks can meet the changing demands of consumers, who expect always available, multi-channel customer service. Banks can get devices back into service sooner, so that they are creating value for stakeholders rather than sitting dormant while a field engineer drives to the location.
While the desire to change is important, even more important is the bank's chosen provider for remote support, as it determines how much they can address from afar.
To this end, banks cannot go wrong with AirDroid Remote Support, which is affordable and thus scaleable, equipped with cutting-edge features like AR markers, and fit for the heavily regulated banking industry with modules like Black Screen Mode. By embracing remote support via AirDroid, banks can actually become closer to their customers and clients than ever before.