Last Updated on January 6, 2023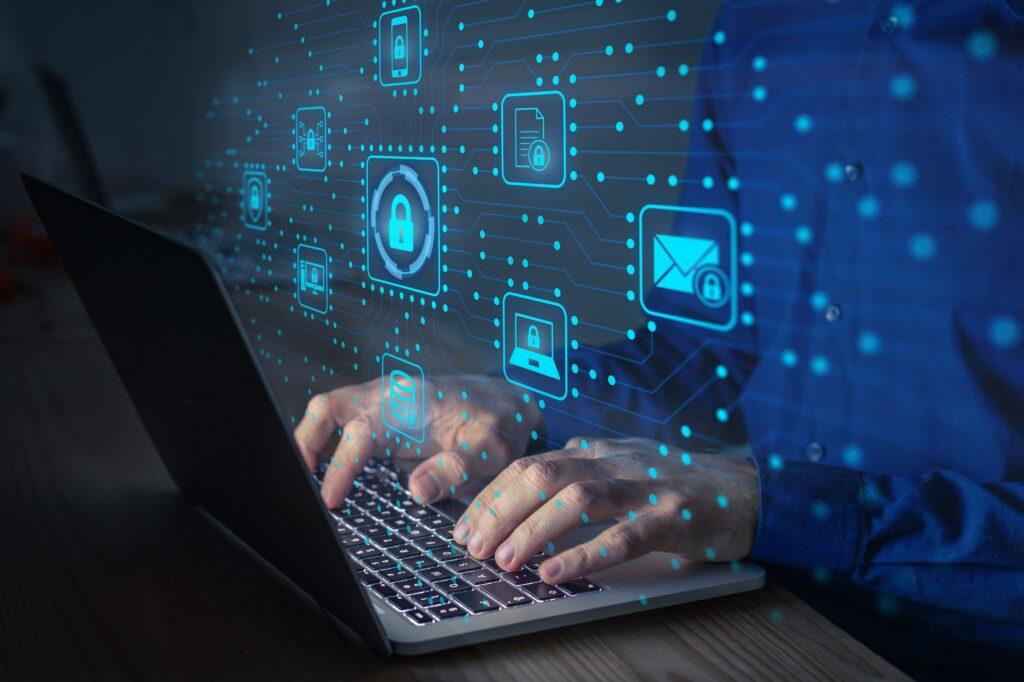 Privacy Protection with Black Screen Mode
When providing remote technical support to clients, there are situations where you DO NOT want to display your entire maintenance process on the screen of devices, whether attended or unattended. There are several reasons for this:
You may risk exposing sensitive corporate data to random people, or worse, competitors.
Running updates right on the display can have a negative impact on customer experience and brand image, especially for customer-facing devices like digital signage or self-service kiosks located in public spaces.
End-users might interfere during the remote session and it may disrupt the maintenance process
The images below demonstrate perfectly why we do not want this to happen.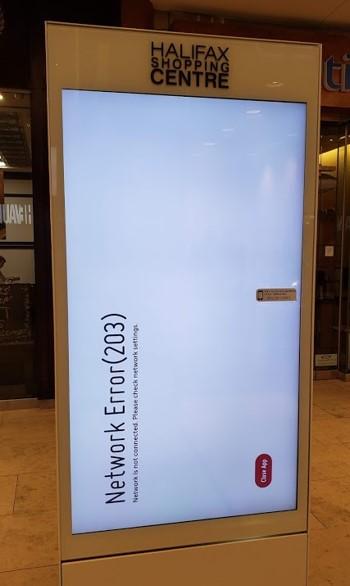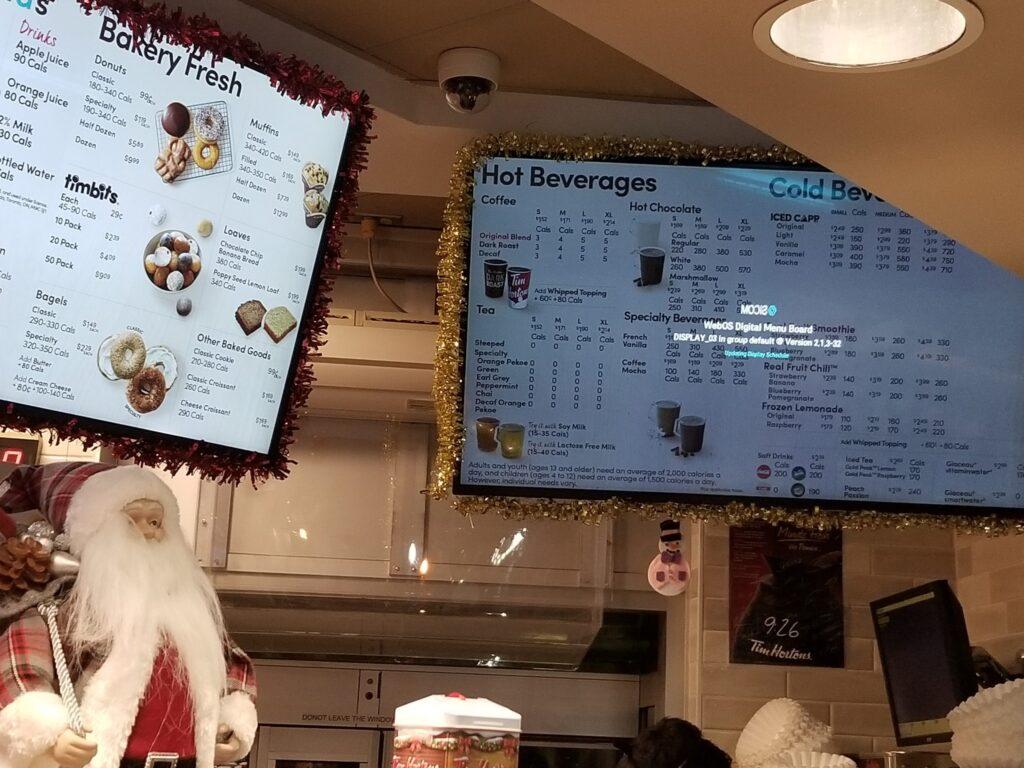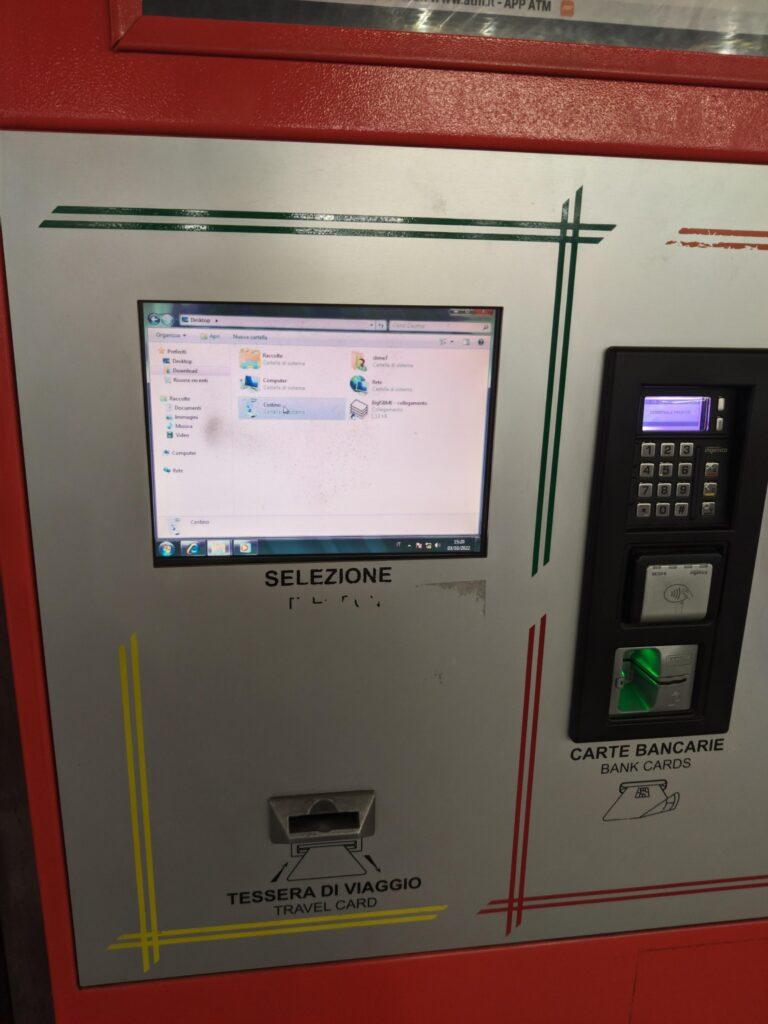 If you are urgently looking for ways to prevent the scenarios above and protect corporate privacy, the Black Screen Mode in AirDroid Business is the right feature for you, which we specifically designed for businesses to protect their sensitive data and brand image during device failures, while still delivering smooth and professional mobile device management services.
How does the patented Black Screen Mode work?
Black Screen Mode is a feature included in AirDroid Business MDM. It allows you to hide the remote screen and perform technical maintenance in the background. The controlled device will be shaded with an "Under Maintenance" notice across the display, hiding any sensitive data that may otherwise appear on the screen. It is an ideal solution for businesses that need to constantly provide remote support to attended or unattended devices and also wish to protect their corporate privacy.
While other remote control software claim to have similar functions, their features only support remote maintenance provided through the desktop. Black Screen Mode is currently the only solution in the industry that supports screen shading during mobile remote control. It is also compatible with a wide range of Android devices, including digital signage, kiosks, POS, mobile phones, tablets, and robots. AirDroid Business has patented Black Screen Mode and aims to assist more businesses to achieve smooth and private IT operations.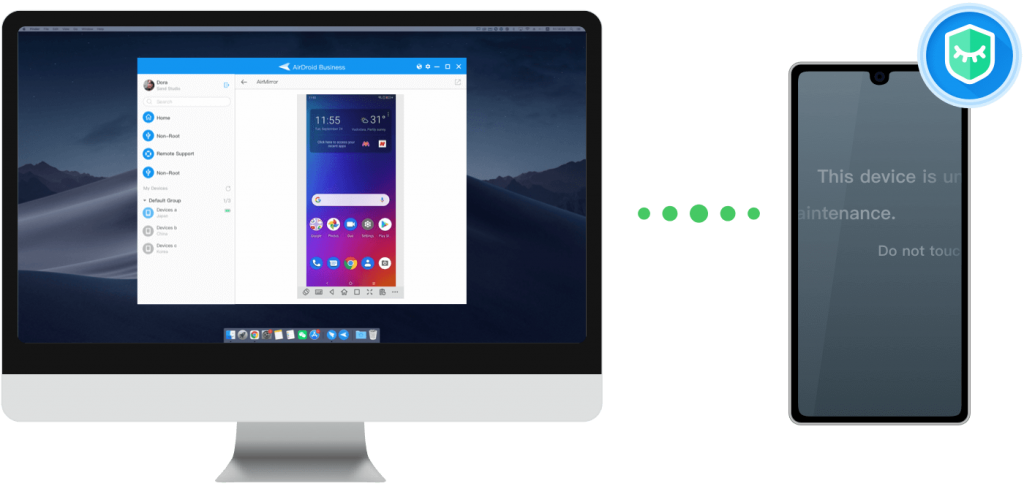 ---
Usage Scenarios for Black Screen Mode
Industries that can benefit from using Black Screen Mode include:
Logistics & Transportation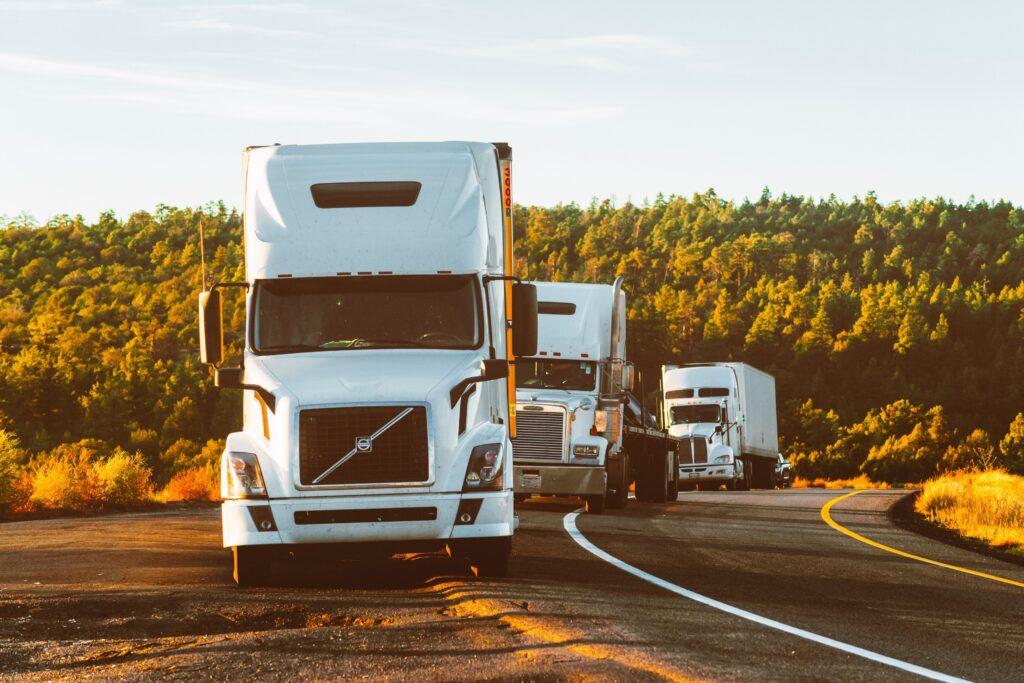 Most customers in the logistics and transportation industry were having a common problem with their remote support workflow. They wanted to know how to update apps and services on their drivers' Android devices without interference during remote control, because drivers sometimes thought that the device was failing and would make several attempts to fix it, causing extra problems for the IT team.
With Black Screen Mode, they can now notify drivers with a short notice shown across their devices saying "Under Maintenance" and shade the screen, so drivers cannot control or view the device settings until the maintenance is over. This feature effectively helps our customers have a better control over mobile device management, preventing unnecessary troubles when providing tech support.
👉 Free Download: AirDroid Business MDM For Logistics & Transportation Datasheet
Discover how to monitor data roaming usage and remotely troubleshoot drivers' devices. Automate app updates without drivers' assistance.
Digital Signage & Media Advertising
Many of our customers in the multimedia industry were looking for an MDM solution that could help them remotely monitor any Android-based digital signage, for instance, troubleshoot errors, update apps automatically, and restrict device use.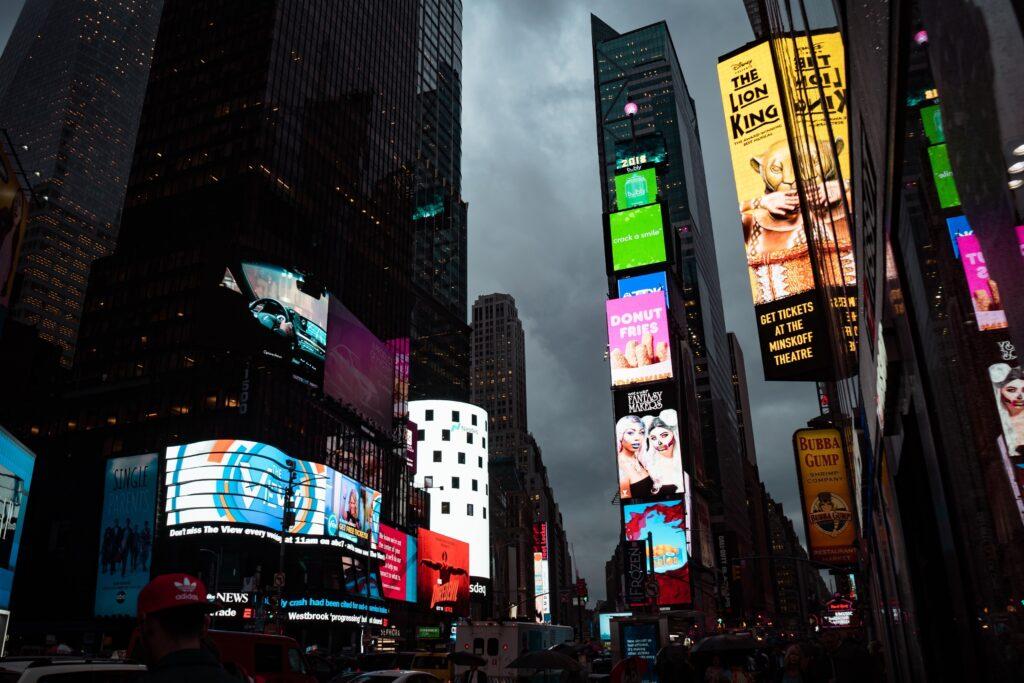 One of their needs was to run maintenance without showing the debugging process on screen, especially during rush hour. The Black Screen Mode fits the bill perfectly. After trying out this feature, they successfully reduce any unwanted inputs during remote troubleshooting and hide the maintenance process from passersby.
👉 Free Download: AirDroid Business MDM For Digital Signage Management
Experience monitoring signage screens in bulk, customizing interface, pushing app update automatically, and remotely controlling your digital signage anytime.
Hospitality
In the hospitality industry, self-service kiosks are emerging fast, fueled by the contactless transaction mode brought about by COVID-19 safe distancing measures. According to Statista, the market revenue for self-service kiosks will reach US$21.42 billion by 2027, which is a 54% increase from 2022 (US$13.92 billion). Therefore, restaurants and hotels alike are looking for more efficient ways to manage the increasing number of kiosks. Take restaurants for example: when self-service kiosks or digital menus fail, customers can easily relate this negative experience to the restaurant or to the brand.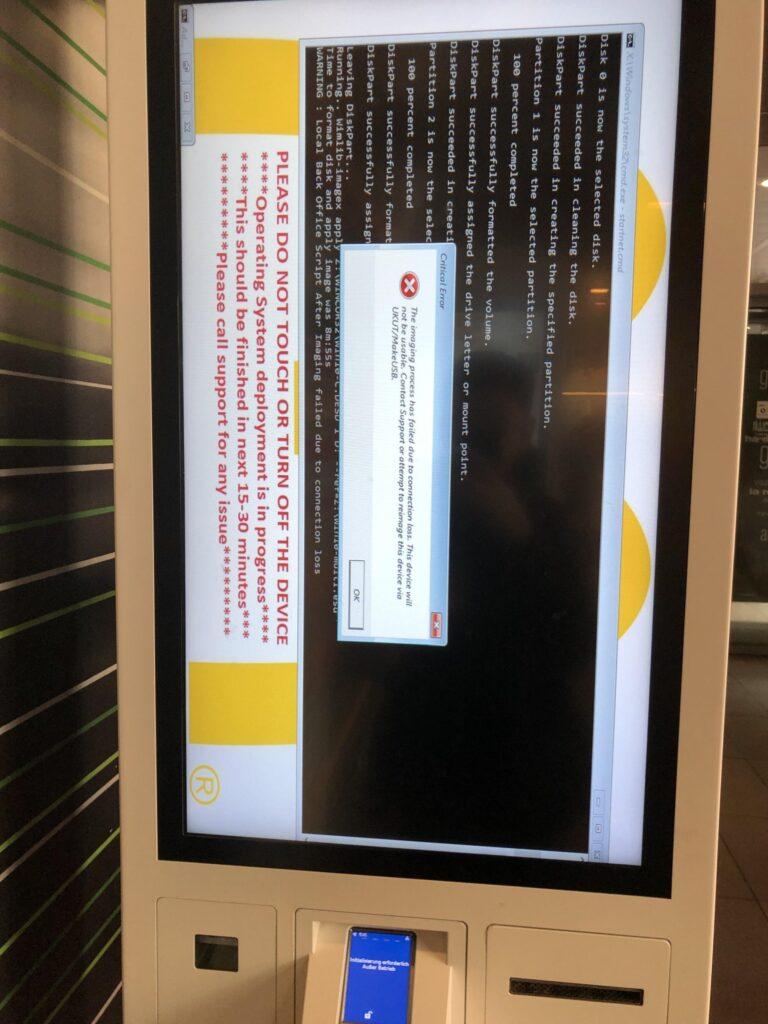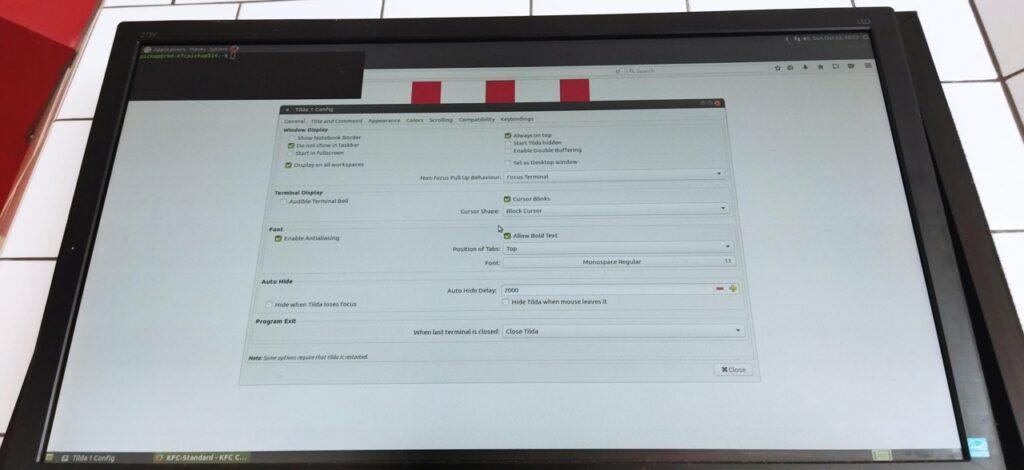 With Black Screen Mode, it allows IT support team to attend to device errors fast and timely in the background, so customers will not be able to see any maintenance process which may affect their impression of the brand.
Besides self-service kiosks and digital signage mentioned above, our MDM solutions and Black Screen Mode also work great on robots!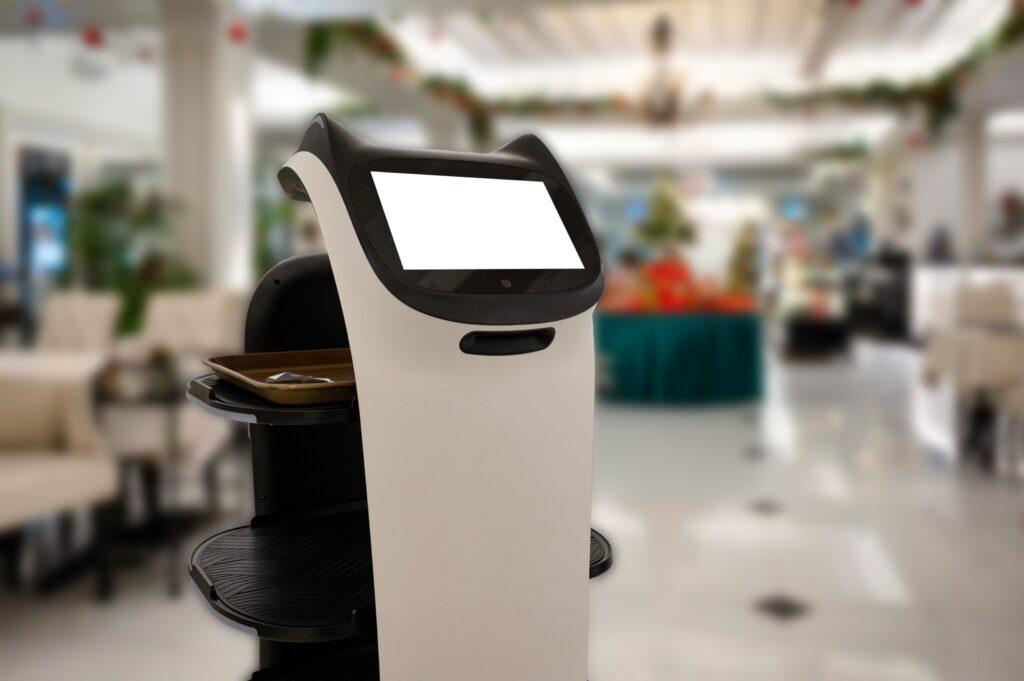 Due to shortage of labor across the hospitality industry, robot waiters are now entering the workforce to perform more repetitive tasks on behalf of their human colleagues. Although these tireless workers can easily work 24/7, they can still break down from time to time or need an upgrade on their system. When these things happen, it is best to hide any sensitive corporate data or processes using Black Screen Mode.
👉 Free Download: AirDroid Business MDM For POS & Self-Service Kiosk
Receive alerts and remotely troubleshoot your POS and self-service kiosks to minimize downtime. Schedule app updates during non-business hours.
Healthcare
Technology has changed the way medical care and support are delivered. Hospitals are integrating mobile devices into the workflow and setting up self-service patient information kiosks. These efforts help frontline staff to focus on more important tasks and access patients' information more easily, so quality medical support can be provided in time.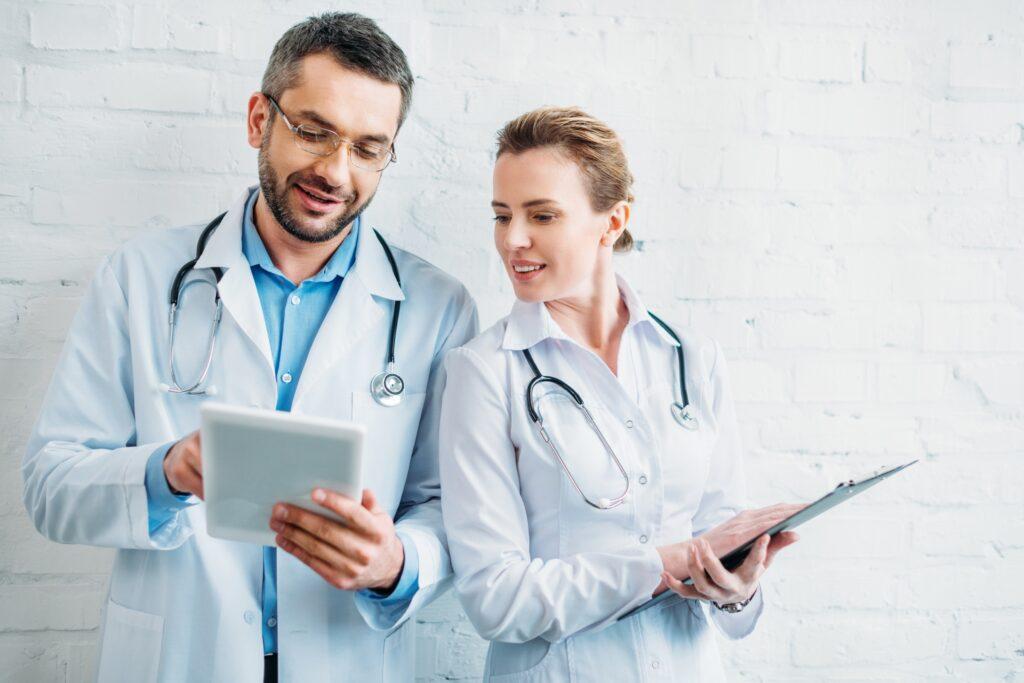 When providing remote support for self-check-in medical kiosks, you need to be extra careful not to expose any patients' data to end-users. The safest thing to do is to activate Black Screen Mode before maintenance, so you can keep the whole operations to yourself and reduce business risk by staying compliant to government regulations on healthcare data protection, such as HIPAA.
---
And that's a wrap!
To experience how Black Screen Mode can help your organization to protect corporate privacy during remote control sessions, sign up for a 14-day free trial! Or schedule a demo and see how AirDroid Business MDM can optimize your current workflow in every aspect.