There are a variety of reasons why choosing one operating system (OS) over another may be best for your unattended devices. Whether using Android, iOS, or Windows operating systems, Kiosk Mode locks down an unattended device, such as a tabletop tablet, to allow access to only specific applications.
App availability may be the deciding factor when it comes to selecting an OS option for managing unattended devices. Although most apps are available across multiple operating systems, you'll also want to consider what external devices may be available for your chosen operating system.
Windows offers a massive library of compatible external devices but has a low market share in the mobile/tablet sector while Android and iOS lead the competition. Many have also found that there's more flexibility and reliability with Android-based apps in comparison with iOS.
It can be confusing to choose the right OS for your unattended devices. Here are some critical questions to ask yourself to help you decide.
How familiar are your customers with the OS?
One of the greatest pros of Windows is its long track record, which gives end users a variety of options. Windows touchscreen all-in-one PCs work well as kiosks and provide more features than a conventional tablet.
But with such a small market share in the mobile space, some users may be more familiar with other platforms. Android and iOS dominate the industry when it comes to the mobile arena so many more users will be comfortable with these operating systems. Android is the most popularly used smartphone platform and has been adopted by many phone manufacturers.
People usually have experience using iPads and other iOS devices which can make kiosks more approachable. Also, consider what your tech support is familiar with and how well it works with your existing infrastructure.
How secure is the OS?
iOS devices have a low failure rate and support a number of device-level restrictions right out of the box. Kiosk lockdown software is available for Windows and Android systems that can provide similar features.
iOS restricts some activities such as remotely accessing an iOS device from a laptop. But from a security perspective, this is one less way a device can potentially be compromised in the field. iOS also offers better control over the access apps have to users' sensitive information such as location and contacts.
Since Android is open source, it can have more security issues but offers more control and customization without license fees. Android's apps are separate from the rest of the system's resources, which makes it less vulnerable to attacks. Although as the more popular smartphone OS, it's often the focus of more attacks.
How much control and customization is possible?
Android has more control and customization than iOS, which can change the look and feel of your device. Android offers many widget options as well as launcher apps. It is also available on commercial grade self service kiosk hardware and provides a lot of driver support for peripherals.
In contrast, iPhones and iPads are stuck with regimented rows and columns of icons. But Windows' longer lifespan can support more add-ons than Android.
Does your OS fit your budget?
Another key issue is affordability. iOS tablets can be more costly than Windows and Android tablets. From a budget perspective, Android is the least expensive as it is open source without license fees.
Also, Android doesn't require the same amount of maintenance and technical support as Windows. Price can be a determining factor if you're looking for a tablet kiosk that is more familiar to people than Windows devices.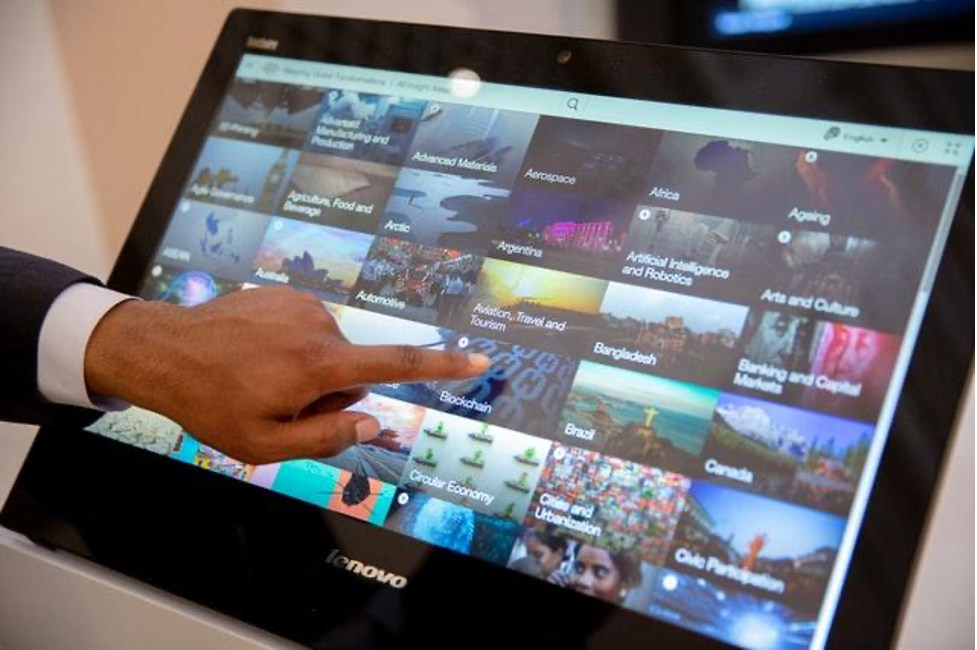 If most of your customers are familiar with a certain OS, then that should be a priority in your decision making process. Also, if you have tech support that knows an OS well, you may want to stick with it. Android's connection to Google services may be more useful compared to Apple's cloud services suite.
Each operating system is designed for a different focus and purpose. An unattended can help your IT team provide routine maintenance, install updates, and troubleshoot issues. AirDroid Business gives your team remote management capabilities from a unified console that's specially designed for unattended Android devices. If you'd like to try out AirDroid Business for your unattended devices, sign up for your 14-day free trial today.