AirDroid Business, an Android Mobile Device Management Software, offers organizations unattended remote access, control, and monitor multiple Android devices using one centralized dashboard without user intervention. When you login to AirDroid Business Admin Console, navigate to "Device" and by default you'll see your "Monitor" dashboard displaying all your enrolled Android devices. With the latest updates on the device monitoring feature, you'll find unattended remote access and remote control for your Android devices even more efficient than before. Companies can now receive real-time details on all their device performances in one screen view. Let's take a closer look.
Real-Time Android Device Monitoring Templates (layout)
In order to keep track of how all your unattended Android devices are performing, use five different monitoring templates to get real-time data. They are: Screenshot, Details, Device Map, Camera, and Screenshot & Camera. Below explains what data each template displays.
1. Screenshot Template
Screenshot allows you to see the screen display of your attended and unattended Android devices. If you have multiple unattended devices stationed in various locations such as digital signages or healthcare information kiosks, this is the best way for you to remotely access and check whether these devices are displaying the right content. Alternatively, you can switch your screen display from vertical to horizontal easily by switching "View Type" on the upper right corner.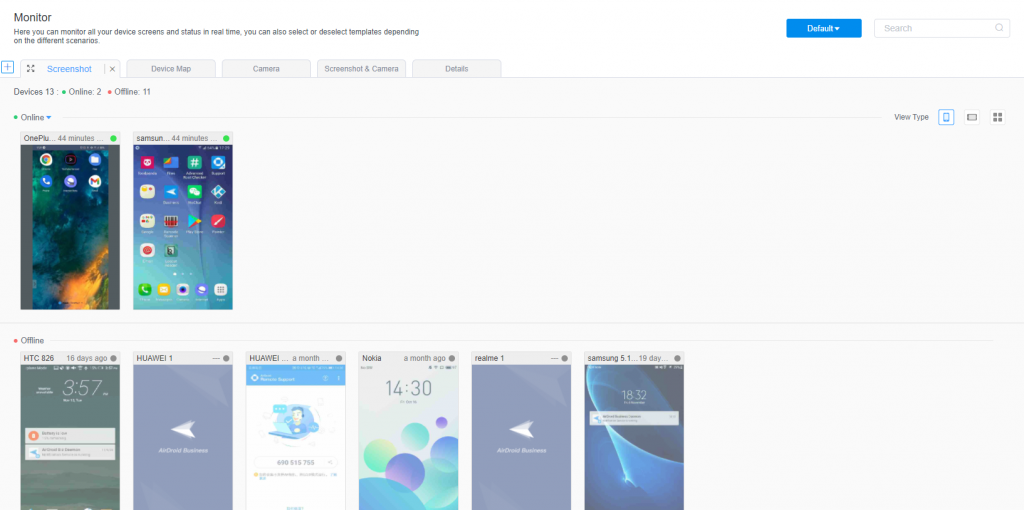 2. Details Template
Details literally lets you check all your device's details and spot potential technical errors to give you more response time when remote support is needed. This template includes basic device details such as connection status, device name, and device model. However, to streamline workflows and lower data cost, you can select other additional details such as CPU usage and battery capacity to get a more comprehensive understanding of your device's performance. In fact, the latest update in AirDroid Business' remote device monitoring allows you to track up to 25 different conditions of your device!
3. Device Map Template
Device Map helps you locate your Android devices, both attended and unattended. For businesses that distribute portable Android devices to their staff or clients, location tracking is a critical feature to have within an Android MDM solution.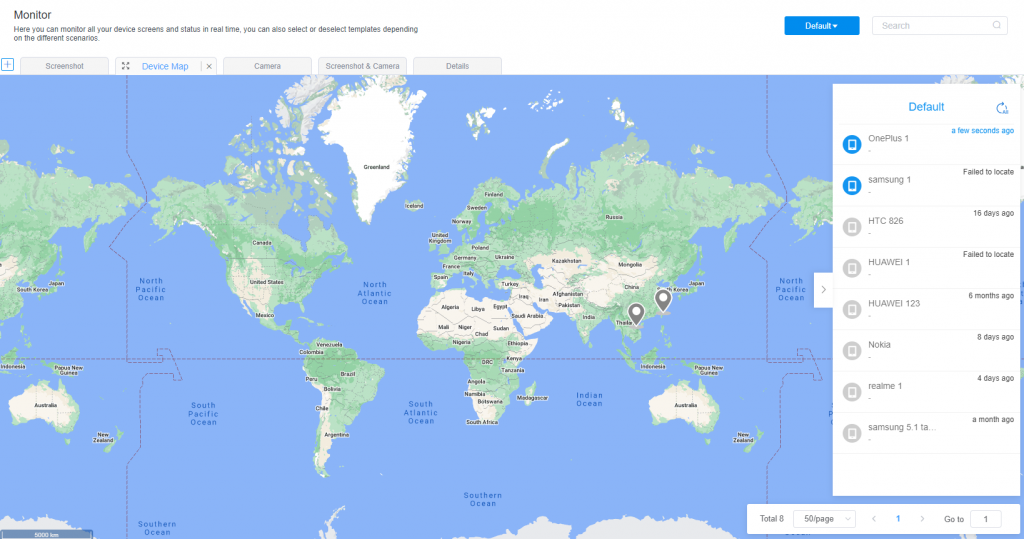 4. Camera Template
Camera view can come in handy for businesses using Android-based devices as security methods or public-facing devices, such as kiosks that measure people's temperature before entering a store. Conveniently, businesses can use unattended remote access and control to switch between monitoring the device's front camera or rear camera.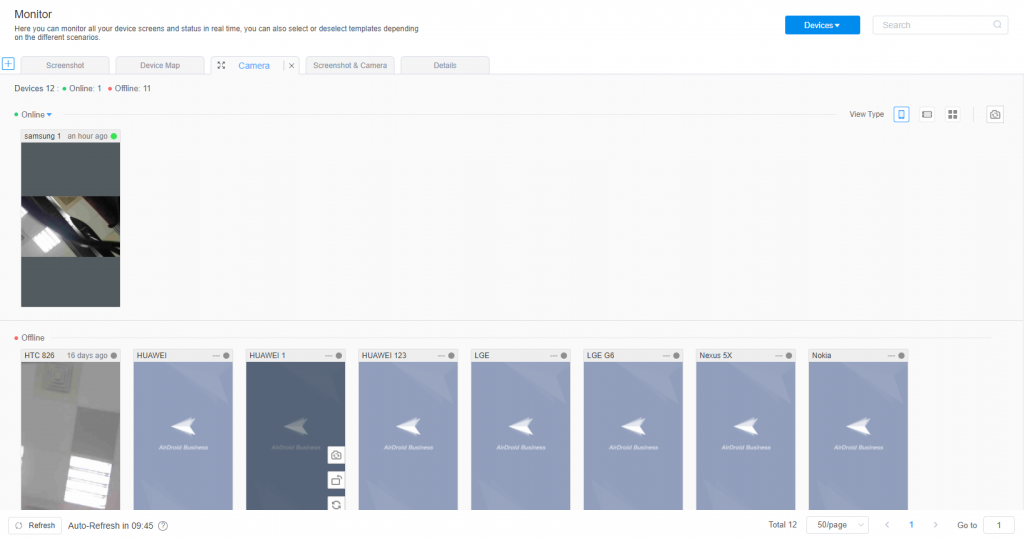 5. Screenshot & Camera Template
Namely, this is a combined view between Screenshot and Camera. This template not only gives businesses an exhaustive understanding of the device's performance but its surroundings all at once. In most unattended Android remote control business scenarios, IT support is requested only after technical issues appear. With these all-inclusive monitoring features, IT team is able to take precautions and reduce troubleshooting costs at the same time.




Efficient Management for Multiple Device Groups
One of the difficulties in managing a fleet of unattended Android devices lies in unorganized device grouping. In order to efficiently access and monitor remote devices scattered across a city or country, navigate to "Devices" on the upper right corner and select the designated device group you want to get a quick glance of all your devices. Respond quicker to malfunctioning devices and minimize impacts on your business operations.
Optimized Auto-Refresh Screen Time
Another biggest change among the feature updates is the optimization of screen refresh time. The time period has been optimized from every five minutes to every ten minutes. By delaying the auto-refresh screen time, you can save more device data costs and stabilize your device's daily operations. Most importantly, you can get complete real-time monitoring data, including screenshot, front camera view, and rear camera view whenever you refresh your devices.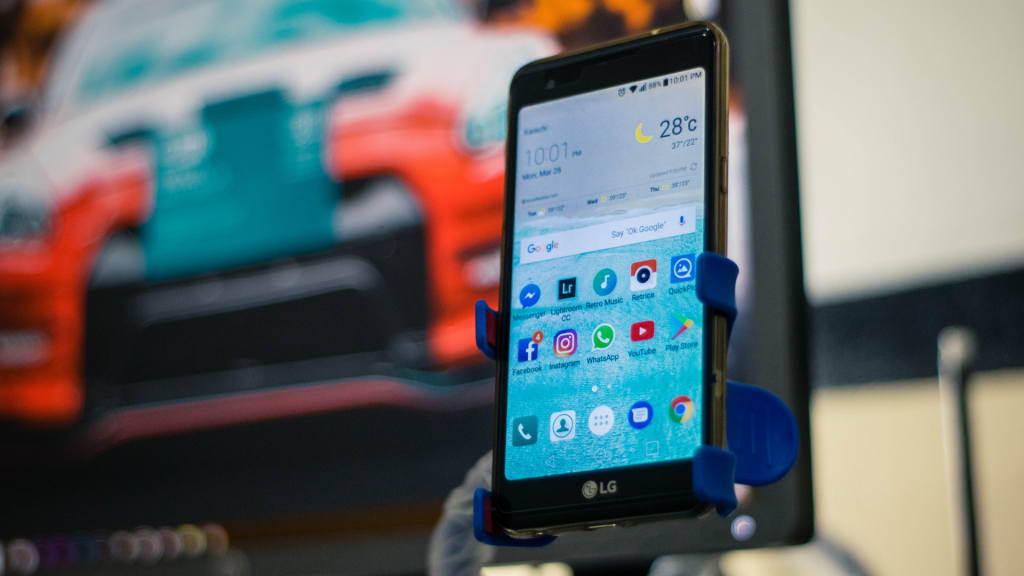 For business with unattended Android remote access and control scenarios, the latest updates in AirDroid Business allows users to monitor real-time performance of every device while detecting underlying issues in advance through setting up customized alerts. By shortening IT response time, this could actually be the paramount factor that put you ahead of your competitors.
With all the latest updates in Android remote device management and monitoring, AirDroid Business, the all-in-one Android MDM software now offers SMBs and enterprises a faster and simpler way to remotely manage numerous attended and unattended Android devices. Login to AirDroid Business or sign up for a 14-day FREE trial to try it out yourself!