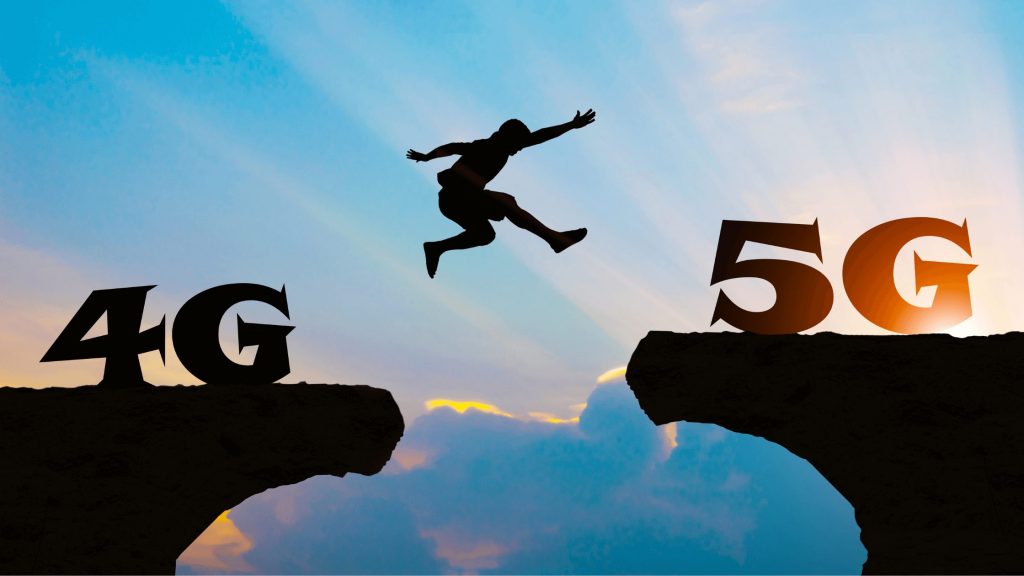 The world is now looking for a wireless revolution. The introduction of 5G is quite intriguing in 2021. There is a global integration of technology and boost in the type of network being used today. The 5G network and introduction to device database management have paved the way for a better tomorrow. By 2022, there is an expected growth to 500 million devices with 5G support. By the need of 2023, the rate of growth is expected to be around 1.3 billion.
5G Involvement in IT Development
Information Technology (IT) departments are frequently considered liable for mobile device management. What exactly is this? All things considered, for starters, it is substantially more than guaranteeing that representatives adhere to an arrangement. It incorporates the regulated devices themselves, for example, personal digital assistants (PDAs), smart telephones, tablet PCs with data functionality, and other data devices. This equipment is technically intricate, but that is only a small aspect of the management responsibility that a corporate IT department undertakes.
PDAs are now regularly used to communicate with customers and collaborators. Salespeople finalize deals with new customers via telephone and then call their care staff from the road to finalize the relevant paperwork. A salesperson can edit a sales agreement document with a tablet PC and email it straightforwardly to another client. There is almost nothing a worker cannot do distantly when utilizing mobile devices.
Impact of 5G on Enterprise Mobility
Enterprise Mobility was originally concocted to enhance representative productivity using cell phones like smart telephones, tablets, and netbooks. Fundamentally, enterprise mobility unchained an enterprise worker from his/her work area and allowed the individual to keep working independently of the representatives' location. As mobility innovation improved, the idea of enterprise mobility also expanded. In the current scenario, enterprise mobility addresses the availability between clients across an enterprise, which allows them access to information from everywhere the organization across multiple platforms.
The introduction of innovation in any field will, in general, have three potential results – game-changing, problematic, or complementary. The introduction of a game-changing innovation into any field will, in general, totally change the way wherein a current system operates. Such a change is unexpected and leads to the advancement of new freedoms in the field. To a greater extent, a game-changing occasion is a mutation than a cycle of natural development for the business.
Can Cloud Computing Improve Enterprise Mobility?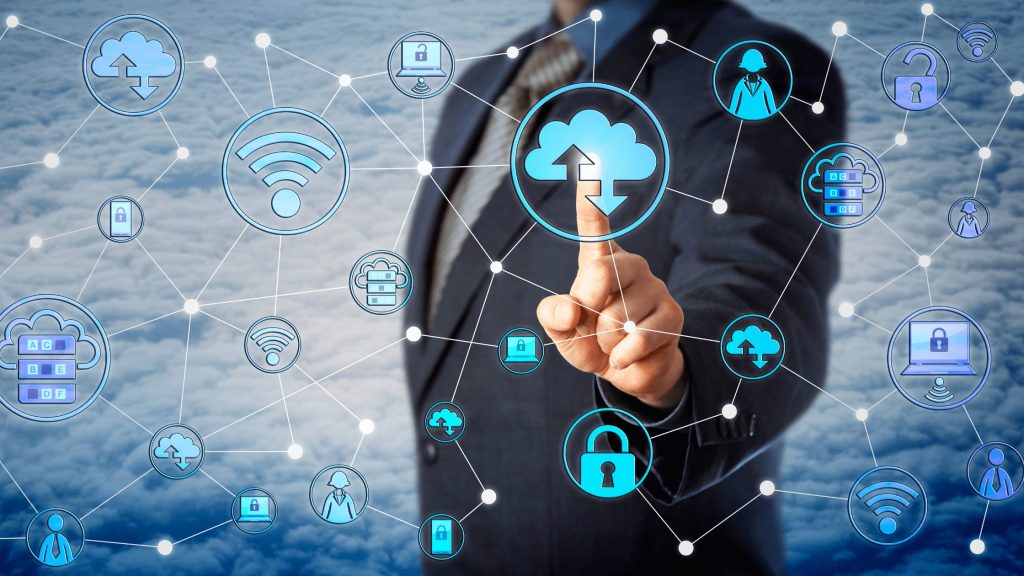 Cloud computing is required to be simultaneously game-changing, troublesome, and complementary to the current enterprise mobility market. This has prompted the improvement of various cloud-based arrangements by seaward software advancement companies, all ludicrous.
A complementary innovation augments current business operations to improve the business's overall productivity by introducing new collaborations in various business capacities. In case of a troublesome innovation, the whole business technique is changed, which leads to the advancement of totally new ways of carrying out existing cycles or complete elimination of existing cycles to facilitate another way of doing things.
How will 5G Networks change the Enterprise Mobility Market?
Versatile answers for the enterprise are all about making people productive in any event when the person is away from the office, at a far-off location, or traveling. To guarantee productivity, while versatile, enterprise mobility apps help clients access critical business data as and when needed by the individual. Such data may incorporate access to emails, contacts, calendars, client information, business dashboards, and so forth while moving. At present, enterprise mobility apps are intended to interface a client to the company's database through a specific application. If an issue happens in the organization's network, no client would have the option to access the administrations given by the company.
Leveraging cloud computing capabilities can, in this way, assist organizations with decreasing downtime while simultaneously guaranteeing the productivity of representatives in any event when the organization's network is inoperative.
• Device Management Development
This equipment allows organizations to be more proficient, and this increased productivity equates to higher pay. In any case, these devices have also created new challenges for organizations that utilize them. Communications costs increase because there is now an armada of mobile devices and the fixed office phone and Internet system. Monitoring these devices is more difficult because they are not concentrated in the office. Far off use also makes it more challenging to help the devices, also the fact that these regularly contain technically intricate features.
This vendor may also assist with another aspect of cost control. Wireless carriers, in some cases, unintentionally make charging mistakes. The vendor will survey carrier bills, identify inaccuracies, and contact the carrier to rectify them by getting an ideal credit on their phone charges. At the same time, corporate accounting staff has more opportunity to zero in on other financial aspects because the vendor is handling this one. If the company chooses a decent vendor for this assistance, it will, in any case, have access to cost details at the snap of a button.
Data regarding expenses and usage will be given through mobile device management software. On-demand detailing may prove to be useful during a board or strategy meeting. Communications management turns into a much less complex task when a far-reaching software program is utilized.
If you find that your staff is getting frustrated with their mobile devices and failing to keep a grip on the charging, mobile device management may be exactly expected to get things back on track.
• Device Management Booms
Various workers operate these devices, and each device may be associated with a different specialist co-op. As a company develops, it can get difficult for one person to monitor all the devices in the field and the specialist organizations managing them. The present situation can lead to oversights that bring about unnecessary spending.
It is never safe to assume that a telecommunications supplier offers the best deal or does not make mistakes. Charging mistakes happen all the time, and if many individual customers are taken on plans that are not savvy, imagine the number of organizations is in the same situation.
• Benefits in Small Spaces
Add to this the fact that a few organizations operate from multiple operations, and it turns out to be extremely hard to monitor everything. A representative can easily switch devices with another person or leave the company and take the equipment without the device manager realizing it.
PDAs, tablets, work areas, and laptops can each access applications, platforms, and infrastructures.
By utilizing cloud-based software for telecommunication cost management and reports, designated individuals from a company can access required information any place they are.
Vendors offering cost management software that works across the cloud have a competitive advantage. Their products are more adaptable, and when information can be altered, the benefits are enhanced. Developing organizations that think it is difficult to manage their mobile device armada should consider whether cloud-based software intended for this design is appropriate.
A major concern, which has kept down the large-scale arrangement of cloud innovations, was related to security worries about any data put away by a cloud computing supplier. Even though many experts and suppliers have claimed this as paranoia, data breaches in an organization can truly harm a firm's reputation, lead to loss of clients, and bring about fines because of safety breaches.
Another impact that the cloud computing shift can give is related to the organization's capability of identifying various aspects of the expenses brought about by the IT department.
Will the 5G network give any advantages?
The center advantage of enterprise mobility apps is an improvement of accessibility independent of the client's location. Notwithstanding, offering such assistance can lead to an increased drain on the IT assets of an organization and drive the operating expenses upwards.
As increasingly more software arrangements shift to the cloud and the enterprise network, organizations would have the option to leverage their own computing abilities to carry out additional activities coordinated at the organization's overall development.
Cloud computing, therefore, addresses a chance for companies to utilize available assets all the more productively chasing after an organization's center targets. Additionally, shifting even some enterprise mobility capacities to the cloud can assist an organization with decreasing the deficiency of availability coming about because of the booked maintenance of an enterprise network.
Final Thoughts
The 5G revolution can also be called the dynamic change in the internet and Mobile Device Management. There are several advantages to having the Mobile Device Management set up with the latest innovation in technology. The large-scale implementation of cloud computing to the current enterprise mobility market can totally transform the market for future endeavors in the market.
Like any innovation, there are also hazards with the introduction of cloud computing administrations inside an organizational framework, notwithstanding, such dangers can catalyze the versatile application advancement measure, to help enterprises gain the upper hand in the marketplace and improve overall compliance with local as well as international principles of data security.

Author Bio:
This article has been contributed by Sharon from techie-passion. Sharon Coatts is an entrepreneur and also a blogger. A worker by day, a writer by night. I love coffee, and the best is Affogato.