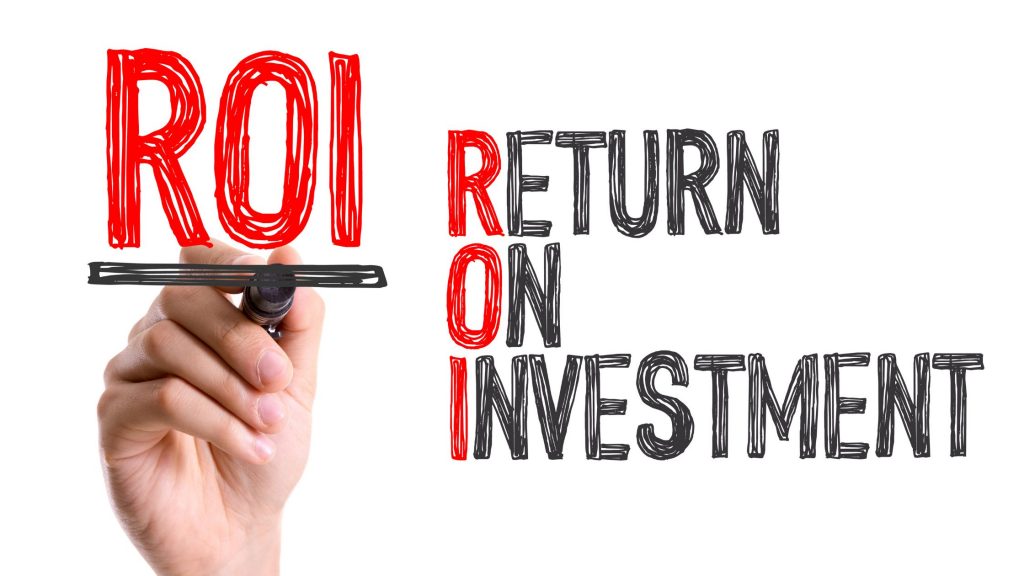 As everything is going digital these days, businesses also increase their reliance on digital and communication modes of promotion. From the early 2000s, the usage of mobile gadgets began to grow in companies. Since then, mobile devices have now become an indispensable accessory in modern offices today. With the help of mobile devices, organizations can manage their work with versatility and productivity; however, if left unmanaged, it may lead to severe repercussions and extra expenses for the company.
MDM software can be run remotely or in-premise itself by the IT department. No matter which mobile device policy a company uses, the administration of mobile gadgets can be a tricky, challenging, and expensive task. Apart from the cost of the MDM solution, hardware acquisition, maintenance, service, and security add up to the price of managing the mobile devices of the entire workforce.
Additionally, the company also needs to take care of the inherent risks, these devices bring to the internal software system. High price of MDM makes companies wary of investing in MDM. The cost of MDM services may represent a short-term increase, but the numerous benefits it holds go the long run, furthermore reducing the IT costs.
Below is a list of factors businesses can use for evaluating the ROI of mobile device management.
#1 Cost of Lost Devices (unmanaged mobility)
The estimated cost to organizations resulting from lost or stolen mobile devices averages $3.44 million per year. The number of people that use mobile devices for work in an organization vary. The IT team has to constantly keep tabs on all the gadgets and take care of the upgrades of application and other information too. For managing these numerous mobile devices, a well-structured and professional IT team is required. Businesses are skeptical over the increased costs of MDM solutions; however, they should also consider the expenses of alleviating perils without MDM. There are high chances that an IT personnel might miss checking for sensitive information thoroughly on an old employee's phone and discard or sell the phone.
A single lost or stolen device can cost a business anything between $49,000-$50,000. This cost covers the amount of productivity lost in connecting with the employee and other necessary teams, investigation, and IT help. It would be challenging and uneconomical to manage or restrict the variety of media and OS versions that function within the corporate perimeter without an MDM solution.
Also, a recent study accounted that 25.3% of the data breaches happen because of stolen or lost devices. MDM's safety features reduce the chance of information loss due to misplaced or stolen gadgets, pointing to possible agreement breaches, for instance, those comprising laws like GDPR and HIPAA.
#2 Cost of a Security Breach
According to Statista, the global average cost of a data breach in 2020 was 3.86 million U.S. dollars and there was a reduction of about only 1.5% in average data breach costs in the previous year. In this high-tech generation, it has become easier for hackers to maliciously attack a device. Unmanaged portable devices pose multiple cybersecurity dangers. Whereas PCs and laptops generally have pre-installed virus protection, smartphones and tablets are more exposed to cyber-attacks.
During such times a company needs to consider many valuable points, such as the perils linked with losing or exposing the company's assets or the client's intellectual property. This issue can lead to legal penalties and loss of partnership and trust from the client's side.
Moreover, the staff has access to the company's sensitive information through their devices. There can be other issues like device coverage charges, equipment downtime, service assistance and other administrative problems like the expense of deployment, which may hinder productivity and profitability.
MDM solutions for businesses can provide deployment, security and malware protection upgrades, remote wipes, and particular gadgets' attributes. The IT team can hinder some apps or functions, and they can employ solid passcodes for access on devices. If a specific device is used for work and personal reasons, the IT experts can separate the user's professional data from their personal data with secure containers. A company needs to consider the high-risk exposure and invest in an excellent solution without worrying about the MDM costs.
#3 Cost of data loss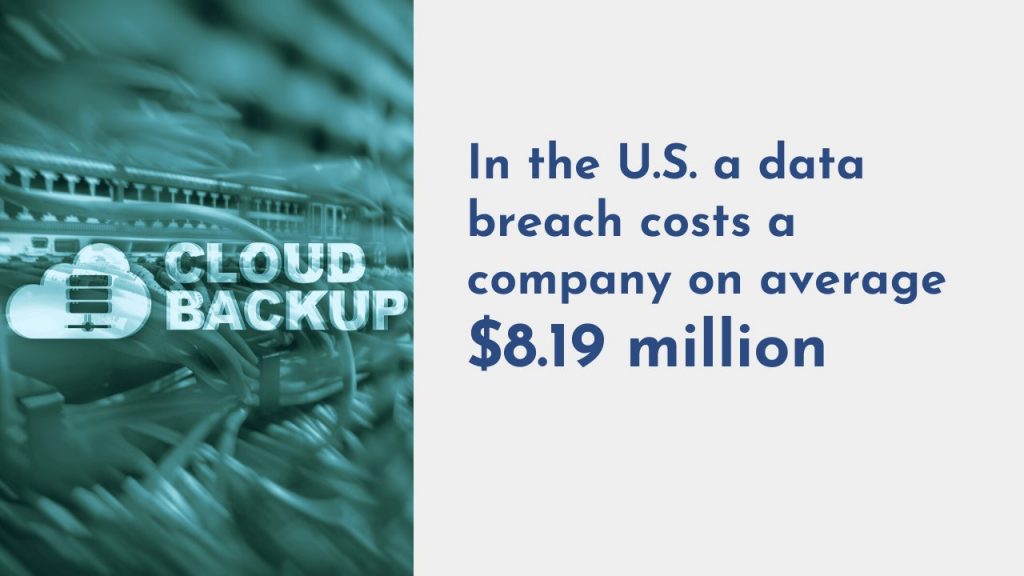 In the U.S. a data breach costs a company on average $8.19 million, an increase from $7.91 million in 2018, and more than twice the global average. A device may lose data due to other uncontrollable reasons, like malware. Other issues leading to data loss can be connectivity issues, increased battery discharge rates, and applications that are causing devices to crash unexpectedly.
MDM's tracking and analytics specialties offers detailed insight and proactive alert system to monitor how the end users are using the devices. This empowers companies to quickly replace devices showing abnormal signs before they crash completely and cause chaos in business operations. Additionally, MDM assistance can guarantee that any business data used on a mobile gadget, whether presented by the company or drawn in by its team, can be enclosed to preserve and guard the data.
Remote wipe – a word that is pretty common when managing mobile devices is involved, mainly when related to a security breach, loss of device, or stolen devices. If an employee loses a device, the IT staff can directly command to remove the entire stored information on the device. This command helps protect the organization's valuable data and reduce the risk of breach or vulnerability. Also, it is relevant to note here that a data breach can cost an organization almost 3.9 million dollars on average. Hence, having MDM's remote wipe or remote lock feature on a lost phone makes a good business profit.
#4 Cost of IT troubleshooting
There is a system to direct IT assets operating sleekly by remotely controlling an organization's networks via remote access. Instead of moving around in a car or jumping on a plane to repair remote computers, IT personnel can reach the devices and manage them from the convenience of their own workplace, saving their business thousands of bucks in the entire process.
Moreover, If an organization manages various devices, automation can deliver priceless benefits: less manual mistakes, and the setup of devices can be done up to half an hour quicker. For small and medium-sized businesses, MDM contributes a distinctive approach to secure devices without extensive expenses or the necessity to hire an in-house IT Help-desk. MDM also makes it comfortable to support BYOD/CYOD strategies.
ALSO READ: 5 Ways MDM Can Make IT Work More Efficient
#5 Cost of unauthorized internet access
With the adoption of MDM, companies can use wi-Fi configuration to connect robust wireless network frameworks to controlled devices. For instance, in this process, operators managing in remote situations are restricted from unintentionally connecting to public, unsecured Wi-Fi connections, which would pose a threat to the company.
#6 Cost of on-site travel
Further speaking about the time-saving advantages of implementing MDM, it reduces on-site appointments or in-person gatherings with the IT staff. Some of the fantastic features of MDM allow IT experts or business owners to secure and wipe a device from a remote location itself. They can change the passcodes, update apps or remove them, make changes as per their requirements.
This ability of remote access devices saves innumerable hours that are lost in traveling and productivity. For a few of the employees working remotely far away from their work location, MDM offers a better alternative to sending devices to the IT staff. This not only saves on-site travel costs but also saves on the cost of hiring additional resources for different locations. Moreover, remote administration, including expanding business strategies, completing installations, and complying with configurations, decreases personal errors and improves productivity.
#7 Cost of Time Management
Various features and applications on mobile gadgets can lessen employee productivity and negatively influence business accomplishment. Hence, the kiosk mode implemented by MDM software has come up as an excellent explanation to limit intrusions and improve employee productivity.
The Kiosk mode helps businesses obstruct non-work features and applications and forbids the users from making any changes in the device settings. This step blocks distractions, inhibits device misuse, and enhances employee output. MDM also supports employee potency as they do not have to waste their time setting up the devices themselves or running after the IT team to do the same. Alternatively, they get pre-configured accessories and access to vital information and apps from the first day itself.
#8 Cost of in-house mobility
Flourishing corporations have been utilizing mobile devices for in-house inventory management. Through efficiently controlling computers and employee user accounts from a centralized dashboard, IT admins or storage supervisors can retain an accurate inventory of commodities and the tools in place. With MDM software, businesses invariably have an updated aspect of all devices from any site. For logistics and transportation industry, streamlined inventory management plays a significant role in business productivity. MDM allows administrators to push updated apps across all remote devices and monitor real-time performance at all times.
With MDM, mobile devices and tablets can be updated and managed remotely, cutting down the need for employees to constantly reach out to the IT department for malfunctioning. Businesses will also save a considerable amount of time and money by remote troubleshooting, device issues, and software updates and configurations. Everything gets completed over the air itself. Business leaders will have more time to think about how to enhance customer experience and boost higher sales.
#9 Cost of MDM Solution
Ultimately, the price of an MDM software will be one primary ROI factor for your organization. Most MDM solutions offers yearly subscription while a few also offers monthly options. Subscriptions are usually charged by the number of devices or users your business need. Therefore, is usually for a month or a year. The subscription can be taken per device the cost of an MDM solution may vary from company to company. Additionally, some MDM solutions offer additional features that can be purchased independently apart from the basic remote access and control plan.
While there're variant MDM solution providers in the market, it is best recommended to conduct a thorough research and compare the features you need among different options to identify the one that aligns with your business goals. Businesses can take advantage of the free trial period and test out all the core features and obtain as much information as possible before submitting an evaluation report for final purchasing decision.
Below are a list of 5 questions to keep in mind during your free trial period:
• How easy is the onboarding and deployment process?
• How easy is the dashboard navigation and instructions?
• Does the solution offers the right features that resolve your issues?
• Is it easy to get in touch with technical support for troubleshooting?
• Does the pricing structure fit with your business model and is it suitable for future scalability?
There is a plethora of choices obtainable in the market which can provide different features and functions. Businesses should take the above factors into consideration to find the most appropriate MDM solution.


AirDroid Business is an Android Mobile Device Management Software that allows organizations to monitor and manage more than 200 devices efficiently and remotely as well as accessing any device that requires troubleshooting or support. It's designed for both on-site and unattended devices like digital signage. AirDroid Business also offers additional features like app management, Kiosk lockdown, and geofence location tracking that can be purchased individually based on each organization's need. Make your enterprise mobility management as smooth as possible.