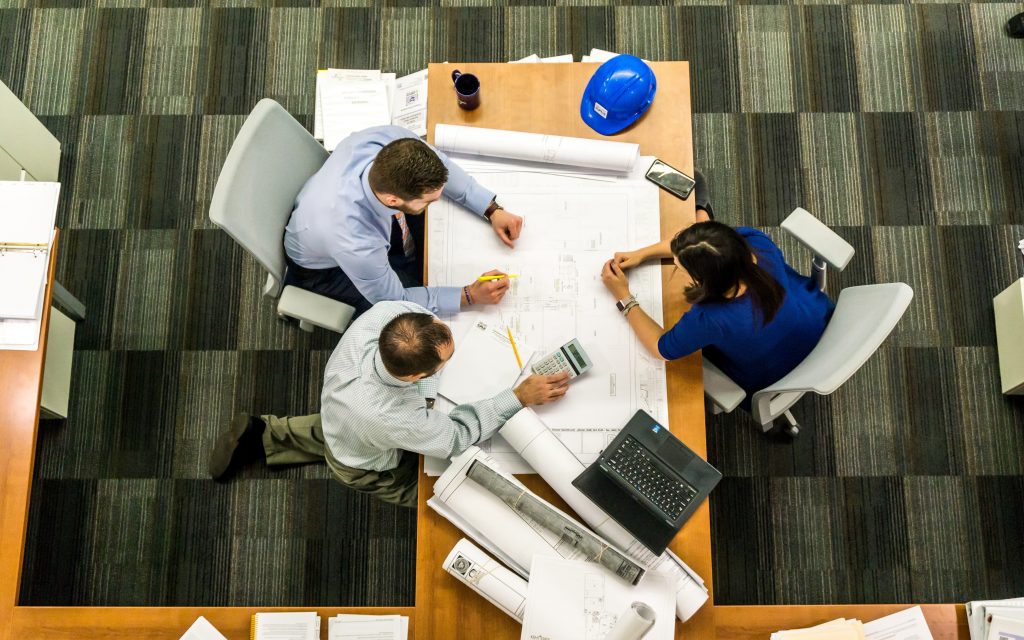 Let's be blunt: in today's digital environment, Android's legacy management just isn't suitable for most of its original purposes. That's why many people and companies alike are starting to leave it behind in favor of Android Enterprise (AE).
If you're starting to think that I've lost you, don't worry. We're going to go into details on both legacy management and Android Enterprise, so you can understand exactly why the latter is so useful.
What Is Legacy Management?
It's always a good idea to start with the most obvious question. In this case, that would be to ask what exactly legacy management is, and why it was used in the first place if it's unsuitable for modern demands.
To answer the first question, legacy management is the Device Admin (DA) that was introduced when Android rolled out its system version 2.2 (Froyo).
It was created to help businesses using Android manage their users. In other words, DA was designed to grant admin privileges to specific users, who could then restrict or allow access to certain apps for others.
How Does Legacy Management Work?
In order to use DA, users and admins have to download its corresponding Mobile Device Management (MDM) app onto their respective devices. This app is then given permission to act as the device's admin. App permissions and restrictions can be configured by the admins using the MDM app.
Unfortunately, there are a few problems with this style of management.
Firstly, users can choose whether they're going to download the MDM app. If they're part of a large enterprise, a user who chooses not to do so (or who forgets, or whose device reverts to factory settings for any reason, and so on) might not be noticed for weeks, or even longer.
The second point relates to the first: admins have to check whether each user has downloaded the correct MDM app, manually. This is time-consuming and a waste of valuable resources.
Next, there's the issue that users can technically download multiple MDM apps onto the same device. This gives the device a clashing set of instructions at best, and two separate admin groups vying for control at worst.
It's no exaggeration, then, to say that using legacy management is less than ideal. It was, however, the only option available until Android Enterprise came out.
What is Android Enterprise?
Android Enterprise is a new way to approach enterprise device management. It was created by Google to carry out the functions that legacy management couldn't provide.
Managing multiple Android devices becomes easier when you're using Android Enterprise since the software was designed to improve upon the existing system for multiple device management. It works by presenting a set of APIs (application programming interface).
Any device running Android OS 5.0 (Lollipop) or above is compatible with Android Enterprise.
What Are the Benefits of Using Android Enterprise?
The fact alone that Android Enterprise was designed to improve upon the legacy management solution suggests that it's bound to come with a few helpful benefits. The most important advantages are outlined below.
By switching over to Android Enterprise, you'll be ensuring that the management of your company's Android-based devices becomes significantly more streamlined.
This means that admins can easily provide access or set specific restrictions, as necessary. When your employees have access to the right tools at the right time(s), you're pretty much guaranteed to see a boost in workplace productivity.
Trying to manage the devices of employees who are scattered all over the world can be difficult. That is if you're not using Android Enterprise.
With the ability to easily adjust user permission using one centralized piece of software, Android Enterprise makes it a simple matter to work from anywhere using an Android device.
Legacy management involved admins checking each piece of hardware manually. This is impractical at best, and impossible in many cases, especially with remote work and distributed teams. That's why the switch to Android Enterprise makes it so much easier to manage your users' devices.
Brand identity is all about unity and cohesion, two concepts that should extend throughout every one of the brand's facets. Of course, this includes the employees behind the brand.
One crucial way in which you can promote unity among your teams and employees is by ensuring that everybody's using the same set of standardized settings on their devices.
For example, you could set things up so that every mobile device uses the same business call app to make and receive phone calls. This unifies business communications across your company and thereby embraces the ideal of a cohesive brand.
Multiple device management makes this an easy task to accomplish, and Android Enterprise is the best example of MDM for Android devices.
• Helpful Default Settings
This benefit is connected to the previous example. Essentially, when you've got a piece of software that lets you adjust the way apps are used on all users' devices, you'll be able to create default settings that benefit everyone.
Let's look at an example. Imagine you're searching for call recording solutions that will guarantee that all calls are recorded automatically unless this feature is manually disabled (such as if a customer directly asks not to be recorded).
Using Android Enterprise, you can designate a particular recording app, and then give it permission to always record in the background whenever employees take a call. This lets you completely avoid scenarios where employees forget to press 'record'.
This is just one example of the many ways in which tailored default settings can benefit a business. The possibilities are nearly endless, provided you can think of enough commands to give your Android Enterprise software.
• Everyone Uses the Same Software
It can be a long and difficult task to try and find the perfect piece of software for a specific purpose. Getting everyone within your company or department to use the determined software that's been found to be the best doesn't need to be an extra challenge on top of that.
Once you've identified the ideal call center software for every employee working in your contact centers to use, you can simply use Android Enterprise to block all devices from downloading alternative software solutions.
That way, everyone will be using the same technology to accomplish their work goals. This boosts team productivity and company unity at the same time, and is a simple matter when you're using Android Enterprise.
• Combined Personal and Professional Device Use
Some companies can afford to supply each employee with a designated, for-work-only mobile device. Many companies cannot.
That's why it's so useful that Android Enterprise lets you adjust settings so that employees can use their devices for both personal and professional ends. The software is excellent at separating personal and corporate data, which makes it safe to use one device for both purposes.
Let's say you've got employees in the retail department that need to handle retail stores operations via their mobile devices. What happens when those same mobile devices also function as those employees' personal cell phones?
Well, if you're using Android Enterprise, the answer is… nothing. The software can keep your employees' personal content completely separate from the professional functions they also need the phones for.
Not only does this save companies money by reducing the need to invest in extra devices, it also provides an extra layer of protection to users' data.
• Remote Factory Reset Controls
Sometimes, a factory reset is the best and most useful course of action. A given device might struggle with a software update, for example, or in a worse scenario, it could be stolen or lost. This is especially dangerous if the device contains sensitive information.
In that type of situation, you don't want to be stuck hoping no one can guess your employee's passwords. Instead, it's much better to be able to remotely force a factory reset that wipes all data from a phone and restores it to its factory settings.
Factory reset protection (FRP) is one useful type of remote device management that Android Enterprise offers.
Android Enterprise's specific FRP even protects freshly-reset devices from being accessed by external or unintended users. After the reset, anyone who wants to use the device will have to enter the appropriate Google username and password first.
This is a handy extra layer of security that can protect devices from falling into the wrong hands, and that's why it's yet another great benefit of using Android Enterprise.
Who Can Benefit the Most?
Anyone who's using Android devices at work can benefit from using Android Enterprise. This includes people working at any size of business, from small businesses to large enterprises.
One specific branch within companies that benefits particularly from making the switch to Android Enterprise is call centers.
•Call Centers and Android Enterprise
When you're trying to nail down which best practices for call center management you want to use in your call centers, it's absolutely vital to include 'swapping over to Android Enterprise' on your list.
Of all the potential branches a given company might include, a call center is the one that perhaps relies the most heavily on mobile devices and/or phones. After all, no one can call the center if the phones are down or the lines are unreachable.
Thanks to AE, every member of the call center team will be using the same software, programs, and tools. That means that if anyone's struggling, all their colleagues are there to help them out. Any software bugs can be managed by admins, and the solutions they arrive at will automatically benefit every single call agent.
In other words, Android Enterprise ensures that your call center runs smoothly all the time, no matter what.
Using MDM to Your Advantage
Even if you're not a call center employee, you can still make the most of Android Enterprise's many call-centric features.
One of the most universally useful features you can set up using Android Enterprise is a phone number forwarding service. This lets you automatically redirect calls from one number to another, and is helpful for anyone who ever wants to ensure that their missed calls still reach somebody (such as a secretary, for example).
By using a call forwarding service, you can also direct a caller to someone else within your company who's specifically equipped to answer the caller's questions. Anyone can use this, especially busy businesspeople who can't resolve every query they get on their own.
That's just one example of the many ways you can use MDM to benefit everyone in your company.
Why You Need MDM?
Whether your teams are being managed remotely or in person, chances are, MDM is a crucial part of that management.
Today, a large number of employees are going to want to use an Android mobile device as part of their day-to-day work tools. This means that the mobile devices of all your employees are going to have to be worked into your MDM strategy.
You'll also have to be sure that your employees' devices are running properly, and that they're running the right software, and that they've got the right permission settings enabled. If that sounds overwhelming, there's good news: Android Enterprise takes care of all of these things in a simple and easy-to-understand way.
On top of all of the benefits we've already discussed in this article, Android Enterprise comes built-in as part of any device running Android OS 8.0 (Oreo) and above. This takes the work out of installing it and helps you start using its helpful features right away.
Author Bio:
Jenna Bunnell is the Senior Manager for Content Marketing at Dialpad, an AI-incorporated cloud-hosted unified communications system that provides a virtual fax machine for business owners and sales representatives. She is driven and passionate about communicating a brand's design sensibility and visualizing how content can be presented in creative and comprehensive ways. Here is her LinkedIn.