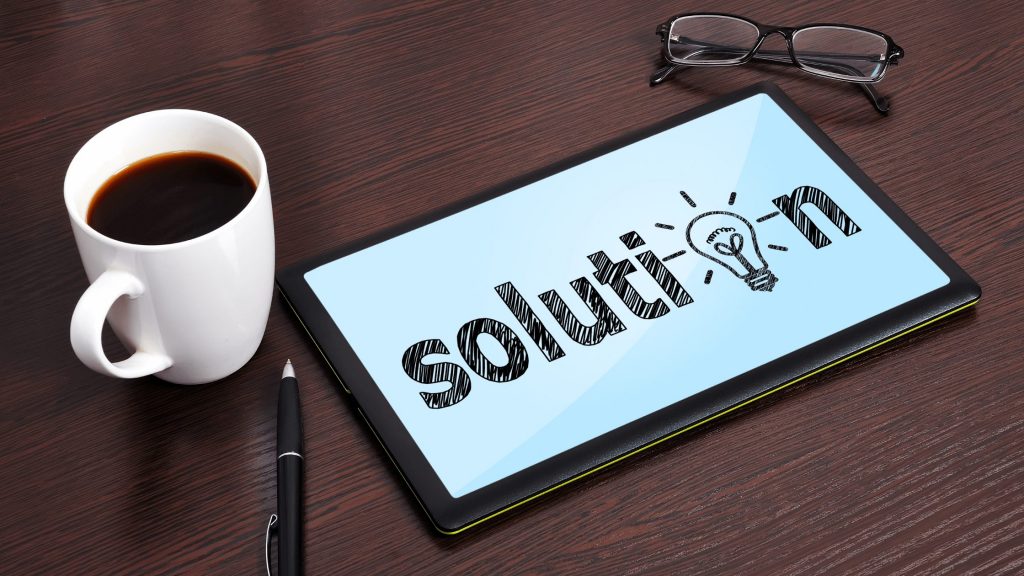 In today's techno-driven world, brands can not survive without the implementation of business mobility solutions. The staggering rise of smartphones across the globe clearly defines how important mobility solutions are for any scale of enterprises. Moreover, consumer's inclination towards mobile apps and solutions is also increasing; from ordering food to paying bills to playing games, their reliance on smartphones is increasing by leaps and bounds.
Mobile devices have not only made our lives easy but also revolutionized the way business operates. Enterprise mobility has become a significant factor for business success in terms of revenue and growth. Mobility solutions can automate business operations, reduce overhead costs and increase the enterprise's productivity in the long run.
In addition to that, business operations need to be digital to thrive in today's modern business world. From impressive websites to robust app solutions to social media to the adoption of digital technologies, organizations are quickly executing modern tech tools to accomplish their business goals.
Earlier, entrepreneurs were not that much aware of having business mobility solutions and their benefits, but the pandemic has convinced them that stepping into the technological game has become inevitable as it will bring success to your business in the years to come.
What is a Business Mobility Solution?
Business mobility solutions refer to the adoption of mobile technology or assets that allow your customers or employees to access information about your business anywhere, anytime, without impacting the actual outcomes.
Here are a few instances of mobility solutions: 
Investment in the feature-rich app that makes digital shopping and ordering easy
Switching from paper invoices to PDFs and Docs
Using online marketing techniques for lead generation 
Today, most brands are moving to device management platforms in order to stay connected with the business world. Moreover, it is cost-effective, convenient, and more productive. Therefore, more and more brands are going mobile these days as it offers attractive returns and keeps their business ahead in the saturated market. Now let's focus on when the era of mobility solutions really began? Or it's just a bubble that will burst soon; let's check it out.
Accelerate Your Mobile Presence
The impact of the COVID-19 on our daily lives is massive and likely to be long-lasting. Even well-established business owners are revamping their business models to stay afloat in the highly volatile market. Irrespective of business size and type, everyone is going mobile today because customer's inclination towards mobile apps is increasing day by day. Whether they want to transfer money or make payments, or order groceries, they rely on smartphones.
In 2019, the average user spent around 3 hours on their smartphone; this figure signifies how deeply our smartphones have become an inevitable part of our daily lives. Hence, business owners also started focusing more on mobility solutions as it keeps them connected with customers no matter where they locate. Besides, the eCommerce sector is not just growing; it is exploding and will be ready to surpass $4.105 trillion by 2022.
Earlier, small and medium scale businesses were hesitant to adopt mobility solutions, but pandemic has forced them because this is the only way that keeps their business alive during this tough condition. You may have seen more and more retail grocery stores and supermarkets intending to have their own app while restaurants and food business outlets want to have an online delivery app like ubereats as this kind of mobility solution keeps a semblance of normality and boosts revenue.
In order to survive in this "new norm," it's been imperative to transform our business models and be able to run the business more effectively. Brands worldwide use modern technology like MDM software and make modifications to their existing model for the coming years because it will help them stay ahead in the competitive curve.
Mobile business solutions offer much more benefits than just allow work to be accessed from any place. Many small and medium-scale enterprises claimed that using mobile solutions changes the working pattern and offers them pleasing results. In fact, as per the report released by SMB Group, more than 67% of small-scale industries agree mobile solutions have made their business resilient.


Adopt Mobility Solutions and Make a Capacious Reach
In the previous decade, some business owners were not ready to believe that having a strong mobile presence can boost their brand awareness and revenue, but some smart entrepreneurs perceived mobile as a revenue platform. No doubt, mobility solutions exhibited a myriad of opportunities for businesses.
If you still believe that the adoption of business mobility solutions is a luxury, then yes, you need to spend some bucks to enjoy luxurious benefits. That does not mean you jump on the bandwagon, but you might be unaware of the lucrative benefits that mobility solutions offer to your business in the long run.
Can you name any business that lacks a mobile app and still make huge profits in today's modern world? No, because it is impossible.
Let us show you some examples which do not have huge buildings or valuable assets but developed a mobility solution and have been carrying out their business operations across the globe.
Yes, Uber is an online taxi booking app that has given birth to the on-demand economy and is making billions just because of mobility solutions. Does Uber own any car? No, still, its impressive business model enables passengers to book a car at their fingertips. Uber connects drivers and passengers in real-time. Here you can imagine without owning a single car; it has gained huge success in the transportation industry.
Facebook is a popular social media platform. Earlier, it was only used by individuals, but now you can see where Facebook stands. From building personal connections to running advertisement campaigns to building strong connections with customers, Facebook is dominating the social media game, and businesses are unleashing the power of it as they can promote their products and services without any geolocation barrier.
Does Zomato own any restaurant? No, but yes, it allows users to order meals from any of the nearby restaurants. This is the power of a mobility solution. Zomato is one of the popular food delivery apps that connects customers with nearby restaurants. It is beneficial for the restaurant also as they can get more online orders while spending less.
eCommerce Apps (Amazon, eBay, Flipkart)

As mentioned earlier, the eCommerce sector is booming; what are these apps doing? They don't own a single store, but it allows users to shop across the globe and get products delivered to their homes.
Above all, brands are popular in their respective region simply by adopting mobility solutions and embracing the trends of modern solutions. They leverage the digital platform to connect with their users, and now you can see where they stand and how successful they are in a particular niche.
Benefits of Mobility Solutions for Business
Before a decade, we used smartphones for making calls, and now you can see we carry out the entire world around us. From making digital payments to social media marketing to online collaboration tools, everywhere you find a smartphone. For businesses, going mobile is mandatory these days and it has surely changed the way we work, eat, pay, and communicate across the globe.
And it's just not large-scale organizations that are reaping the benefits of mobile. For small and mid-level enterprises, it offers a plethora of benefits that bring success and allow them to grow beyond imagination. Here we have shared a list of major benefits that mobility solutions can provide to your business.
Sales Growth
According to a Nielsen survey, more than 20% of shoppers buy products and services online at least once a week. And the reason is most obvious, it offers comfort as they no longer need to stand in a long queue. Having a mobile app is a new channel through which you can boost company profits and customer base.
Promotional offers, discounts, and push notifications encourage customers to buy products online. For instance, if you are a retailer and have an app, you can send special offers to all your customers within a single click. Ultimately, it boosts sales and increases brand awareness.
Today's modern customers turn to mobile-first, whether they want to check reviews, make a payment, or want to know information about a particular brand. By having a website or application, you can make it easier for them to make purchases online, it will increase revenue and brand recognition.
Create a Useful Marketing Channel
If your business has a strong mobile presence, it can educate your users, show your product catalog, provide users with booking forms, registration, search products, surf your social media accounts, and much more. And what are the major benefits of user avail, all this info can be accessed at customer's fingertips.
Using push notifications, you can send promotional messages and keep customers hooked with your brand. For instance, you have opened a coffee shop and developed an app, you can build connections with customers, remind your customers about your ongoing deals and offers, new products, and much more.
It will also let you use other marketing tools, for instance, you can also publish blogs and fresh content that users find interesting. Based on the ratings and reviews, you can also check if there is any room for improvisation. Overall, having a mobility solution for your business adds fuel to your marketing campaign.
Foster Customer Loyalty
A strong customer base is the backbone of any business. Allowing customers to make a reservation, book a ticket for their trip, order food or make payment within their smartphone, the brand can increase brand loyalty. Moreover, they can also integrate loyalty programs and offer exclusive deals and bonuses with customers. It means people can constantly stay in touch with you, this level of constant interaction boosts loyalty. Moreover, you can send personalized notifications, interact through instant messaging apps, resolve their issues in no time, this level of connection often increases brand loyalty and a good amount of loyalty eventually stimulates sales.
Why It is Perfect Time to Embrace Mobility Trends to Protect Your Business
According to the survey conducted by the World Bank, the pandemic and sudden lockdown across the globe has led to a great recession and it will take a considerably long time to come on track. Therefore, businesses of all scales implement modern tech solutions that streamline workflow and make their business recession-proof in this volatile market. Having a mobility solution for your business helps you reopen at some point and start thriving again.
Enterprise mobility solutions help to deal with the current crisis as they allow employees to use their personal devices to enhance productivity for the company. For instance, an app like Zoom makes it easy for employees to collaborate with other team members. During this tough time, enterprise mobility solutions offer a myriad of opportunities that help widen the sphere of your customers and your business.
Improved employees productivity
Reduce operational cost Makes collaboration easy
Increase customer satisfaction
In this way, mobility solutions keep your business afloat, if you are still dealing with absolute technologies, this is high time to adopt emerging mobility trends as it will open doors to unlimited expansions in the long run.
Are You Ready to Thrive in "New Norm"?
In a nutshell, the future of business is mobile. Consumer preferences keep evolving with time while brands have become accustomed to the comfort and will think forward to n features and functionalities. The continual expansion of modern technologies means even small business owners will be able to implement mobility solutions to their businesses.
Enterprise can reap unmatched benefits by embracing mobility solutions and modern tech tools. However, they also need a skilled team and staff members who can accept this change with open hands and allow them to migrate new business models.
Now or later, implementing mobility solutions is inevitable if the business wants to stay relevant and wants to boost profitability. The pandemic expedited the need even more and this is the best time to go all-in for mobility solutions.


Author Bio
Nirav Parmar. Nirav is an online marketer and blogger having hands-on experience in crafting creative content. The skills he poses in creative writing is fantastic as his ability to write engaging content attracts the readers. His enthusiastic approach to researching the facts related to the topics is phenomenal. He knows all the latest trends of delivery business, strategies to digitalise SMEs,  changing market dynamics, etc.