Last Updated on August 4, 2022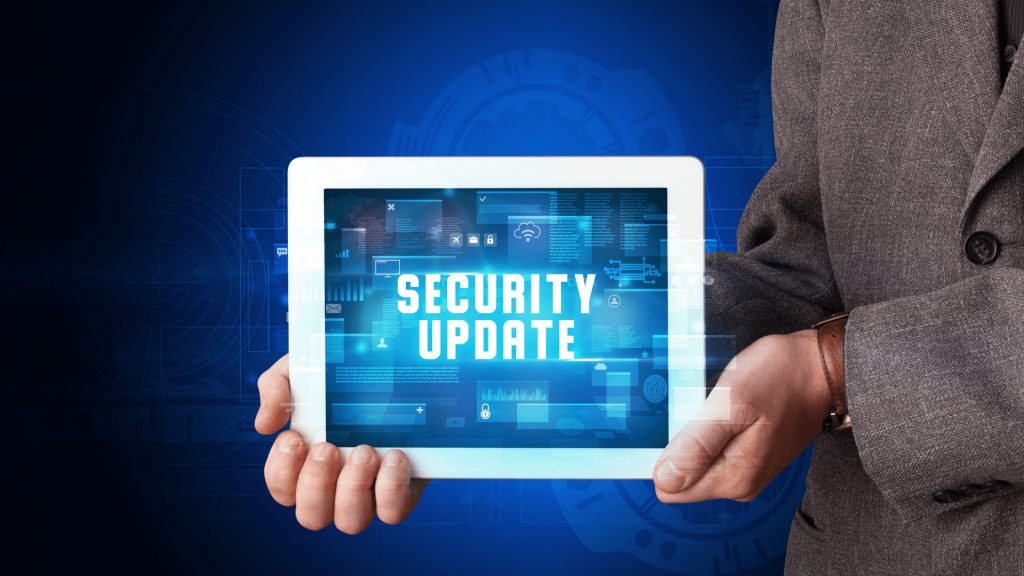 MDM cyber security methods focus on assessing security risks and protecting organizations from intruders, attackers and cyber criminals. Much of the business process relies heavily on mobile technologies. That is why cyber and information security is a very important practice for all organizations. Information security is an essential part of cyber security, and it is an issue that should not be ignored. 
A plethora of businesses use mobile devices within their business; even more so now that Covid-19 has swept across the world. Even through employees' cell phones, pests can infiltrate company computers. Many companies secure their computers, but do not install security software on employees' mobile phones. The same devices are often synchronized with the work email and various files, and they can pave the way for the leakage of the company's valuable information and the intrusion of malware into computers and strategic files.
An excellent MDM security policy with your company is going to ensure that your commercial devices are not falling victim to attacks. The dependence of mobile phones has made them a prominent target of cyber attacks. If in the past, damage was only to computers or servers, today there is no damage that is developed in the world and does not adapt itself to mobile phones either.
This happens because the mobile phone holds valuable information about us – where we are from, who we meet, who we are related to, photos, movies, emails and what not, despite everything – 97% of the world population simply does not defend themselves against attacks, especially business. They focus mainly on the computer devices, whilst forgetting the mobile is still open to attack. The trend is clear and it is only growing – more than a quarter of all cyber attacks in the world in 2019 were on mobile phones. For businesses who manage business mobile phones and tablets, device security should always be your top priority when it comes to mobile device management.
Here are the 7 MDM security risks that every business should avoid.
1. Security breach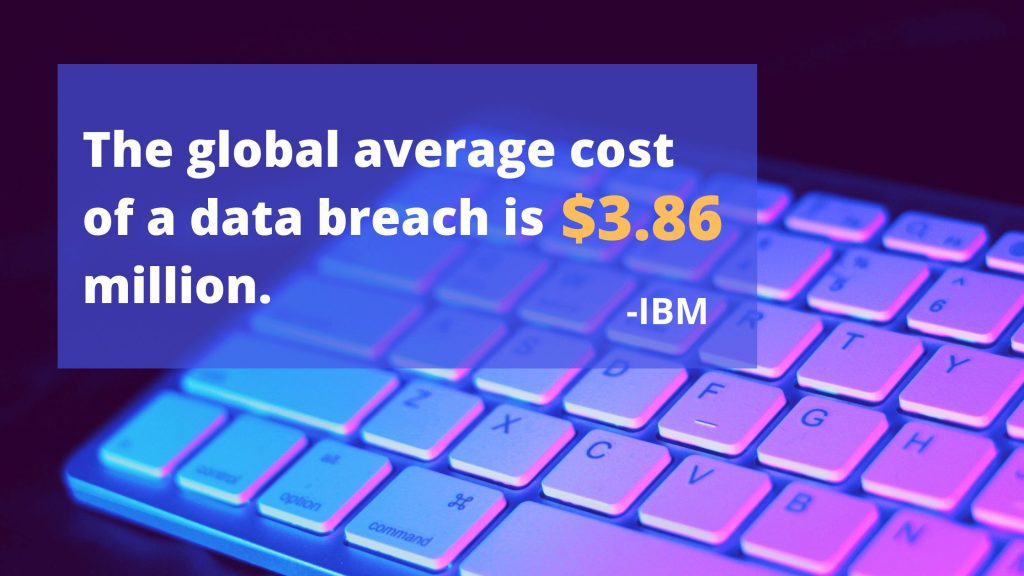 Many businesses store information on mobile phones that is private and confidential. This may be information relating to their customers or clients, their staff as well as financial information relating to the company itself. This is vital information that could be detrimental to the company if it falls into the wrong hands. A security breach can cost a company thousands if not properly managed. With legal fees and a shattered reputation, it is likely to take a company months and months to repair from damage such as this. With an MDM solution, you can avoid security breach by applying limited user access towards particular devices and denying users' permission to data when necessary.
2. Lost device
If the device becomes lost or stolen, or one of your team members says that it is missing or stolen, this can lead to numerous problems. It may fall into the hands of someone irrelevant at work, or it simply may be lost forever. This information may need to be accessed and therefore when you choose to use mdm cybersecurity, you can be sure that you are securing devices, even when they are lost. Businesses can simply apply location tracking or remote data wipe for lost devices from a centralized dashboard to minimize the impact on business operations.
3. Data Ownership and Policy Guidelines
Data ownership is vital to companies. Whether it is sensitive data or personal or financial, it must be protected. When it is stored on a phone, any type of hacking occurrence could breach the data and release ownership. You should always backup your information also, which can be done through mdm network security. This may seem obvious but it is advisable to regularly back up your company's data (contacts, photos, videos, etc.) saved on the commercial used device and encourage the entire organization to do the same. All information should be stored in a safe place, such as on a medium external to the telephone (PC) or in the "cloud".
Stick to your MDM security policy guidelines. Entrust emails to a mobile device management service so that you know you will always have things backed up and be able to access them at all times. Any business information should be readily available if needed. When you ensure that your clients and customers are aware that their data is safe and secure, it will instill further confidence in them and allow you to continue working without fear of an attack. This is why mdm security is a vital element of any business that uses mobile devices and tablets.
4. Avoid spyware and phishing attacks
Spyware is a malicious software that installs itself on a computer or mobile in order to collect and transfer data to a third party, without the owner being informed. This intrusion concerns all confidential data such as credit card numbers, passwords, PIN codes, or monitoring of browsing habits. This software has a detrimental effect on the entire network and slows down performance.
Spywares are classified into four main categories: Trojans masquerade as genuine software. Cybercriminals gain access to the systems of users who are tricked into loading and running Trojans. They can then access and control the system using a backdoor and spy on, steal all sensitive data, delete it, modify it or even disrupt performance. You should know that this type of spyware concentrates the most common mobile threats, representing 95% of malicious programs.
Besides backdoors, there are many types of Trojans that have different actions. Exploitation flaws, rootkits, banking trojan, DdoS trojan, download trojan, dropper, fake antivirus or player data thief, are extremely numerous and require good software to effectively protect any smartphone. This is why mdm security can assist organizations to constantly monitor each device's performance and send out alerts for alarming activities in advance for faster response. 
Adware programs are designed to display advertisements and collect marketing data. If the adware collects it without its knowledge, it is considered malicious. These programs do not report their presence, but can be removed with anti-virus software.
Tracking cookie files on hard drives are placed there by the websites the user logs on to. They contain a lot of information that can compromise the confidentiality of the data by giving the sites a lot of information about the user's browsing habits. It is essential to remove them regularly and with mobile security, you can be sure that you can fully avoid spyware and phishing attacks on your organization. 
5. SMS attacks
These may seem harmless at first glance. You would not expect a cyber attack to be run through a text message. When you click on a sent link, you may be directed to a website that looks legit, and you may enter information or passwords which will then be stolen. There are different types of SMS attacks, including something known as flash-SMS. These text messages do not end up in your inbox, they are displayed on the main screen as received. Service messages sent by your service provider look a lot like these, which is why criminals use them very frequently. 
6. Unauthorized access to files
Any access to business files on your business mobile device could lead to something major. Any type of "peeping Toms" can get access to information that is strictly confidential. Sadly, this problem is becoming more and more prevalent among companies who are not fully protected. Apple's iPhones and iPads are securely encrypted by default. If an organization or business is victim to unauthorized access to files, it is likely that it will lead to further issues. It means that anyone else within the organization would be able to access potentially private and sensitive files. People who have unauthorized access may also be able to bypass certain passwords in order to get into files, by the use of unsafe WiFi networks. This could decimate your organization's reputation. Limited member access management is therefore mandatory.
7. WiFi network threats
There are types of public wireless networks that your organization may use, when using a mobile device. Perhaps it is in a train station or cafe. A public network as it is called, and therefore not a secure network. Once you enter this network, you will join a public network space to which various other computers are connected, whose problems you are not familiar with. Information security companies are constantly reporting attempts by hackers around the world, who are simply waiting for computers to connect to the public network, through which they plant viruses and software to collect personal information and users' passwords.
What to make sure when connecting to a public wireless network? Before connecting to public WiFi networks, make sure that your organization's mobile devices are using a secure network provided by the company to further protect mobile phones constantly, such as Airdroid Business, so that there is very little threat to your business.
8. Malicious apps intent on stealing information
When organizations install and manage applications on mobile devices, they need to be aware of the access a specific app can have, such as contacts, appointment log, photos, recordings, messages, etc. Each app opens another door for more information about the said company, which can be easily targeted for malicious activities. These apps may be released to exploit companies. This can lead to data leaks and silent tracks where information is stolen without anyone knowing, until it is too late. In this instance, you must be sure that you have a trusted company looking after you. In addition to this, you must also be sure that you are downloading from trusted services such as Google Play or Apple App and not from third party websites. Deny permissions in all circumstances to your location data, camera, microphones etc. This can help greatly, but it is one thing that businesses should not be entering into. Any suspicious or malicious apps could damage your company beyond repair.
READ MORE: 3 Ways Mobile Application Management (MAM) Helps with App Updates
Mobile devices that your company uses are probably all interlinked with each other. You as the CEO or member of the organization have a responsibility to ensure that the business is constantly secure and that your mobile devices are not under threat. Any form of business data that is released or falls in the hands of a cyber thief, can be devastating.
Business executives should be the pioneer in raising security awareness within the mobile workforce. To properly ensure adequate safety, you must enlist the help of a mobile device management software, which can strengthen your device security in the following aspects:
• The deletion of data in the event of loss or theft of the device
• Prevents unauthorized file transfer of company data to personal applications located on the same device
• Avoids the information contained in various applications from being compromised.