IT administrators can securely deploy and manage mobile applications on company smartphones and tablets using Mobile Application Management (MAM). In contrast to Mobile Device Management (MDM), MAM's primary task is to distribute and manage apps to employees, business partners, and customers without having to access their entire device. IT admins can control the delivery and policies of enterprise apps and organize them by category within in-house app libraries.
The use of enterprise apps is rapidly growing with the increasing number of organizations transforming into mobile-first work environments. From deleting to installing and updating apps, whatever size enterprise you have, MAM is essential to ensure all mobile devices are running the right apps with the latest version in adherence to the company's policies.
MAM enables efficient remote app management so IT administrator doesn't have to be in possession of the device to troubleshoot it. The other benefits of mobile application management are a one-time setup and minimal IT admin intervention with no steps needed by the end-users. MAM can help to simplify the process of mobile application management for all types and sizes of enterprises.

What is Mobile Application Management (MAM)?
Mobile application management (MAM), or mobile app management, often refers to software tools and services capable of distributing and managing apps on mobile devices without having to manage the entire device. Features include installing, deleting, and updating the applications on corporate and personal smartphones and tablets. In addition, MAM is also capable of managing the app licenses, setting up restrictions to installing third-party or personal apps and configuration settings to comply with corporate security policies within the management system. 
IT teams can obtain precise control over applications on many types of devices with MAM while minimizing the impact on the end user's experience. Without violating the users' privacy rights or personal property, IT admins can customize and perform stage rollouts to update Android/iOS apps based on various business needs. For example, you can update your company apps on your employees' devices remotely via staged rollout feature. In that case, you can select a specific percentage of your choice to release an app update and gradually increase the percentage over time until 100%.
Moreover, protecting your fleet of devices against unforeseen technical errors is essential to updating apps on company devices. MAM also allows businesses to have their own in-house app library. IT admins can quickly replace malfunctioning apps with "Forced Installation" without any end user permission needed. As for unmanned devices, updates and downloads can be done remotely so technicians aren't required to travel onsite.
💡 Read more: Beginner's Guide: Application Management Services for Android
MAM vs MDM: Are they different?
With the rise of mobile technology, despite of its convenience for businesses, security issues regarding corporate versus personal data and device accessibility have also raised great awareness. Thus, this is where mobile application management (MAM) and mobile device management (MDM) solutions play crucial roles to tackle these issues. While both management tools offering enterprise security solutions, how are they different form each other?
MAM and MDM can often be mistaken as synonyms; however, they are actually two different mobile management tools that serve completely different purposes for mobile devices. Let's find out!
➤ Mobile Application Management (MAM)
Mobile application management service is all about monitoring and securing the applications installed on mobile devices or tablets; it is often used in the Bring Your Own Device (BYOD) implemented organizations. The sole purpose of MAM is to ensure the deployed apps comply with company policies, securing corporate data while preventing them from breaching personal privacy. It allows IT administrators to ensure the secure use of mobile applications for their end users within the enterprise, as well as giving them the authority to wipe corporate data around the apps and uninstall apps that might put data security at risk or are not corporate approved without affecting employees' personal data. MAM applies additional layer of protection to enterprise mobility management (EMM) which are often being incorporated into MDM solution services to ensure higher level of enterprise security.
➤ Mobile Device Management (MDM)
On the broader spectrum of mobility management, instead of managing the applications of mobile devices, MDM focuses on managing the device as a whole, meaning that it secures, controls, and manages how the device will be used by the device owner, how it shows to end users, how much authority can one have over the device, and such. MDM is designed with the goal of boosting employees' productivity in mind, providing simplicity for end-users when operating the devices without compromising security. IT managers can assign different levels of device authority to admins and users depending on company policies in order to prevent unauthorized users from accessing corporate data or accidentally tampering with confidential data. Some common features of MDM services include remotely push for software updates, device lockdown, reset and wipe device data, remote access or control and device monitoring, etc.
💡 READ MORE:  What's Difference Between MDM and MAM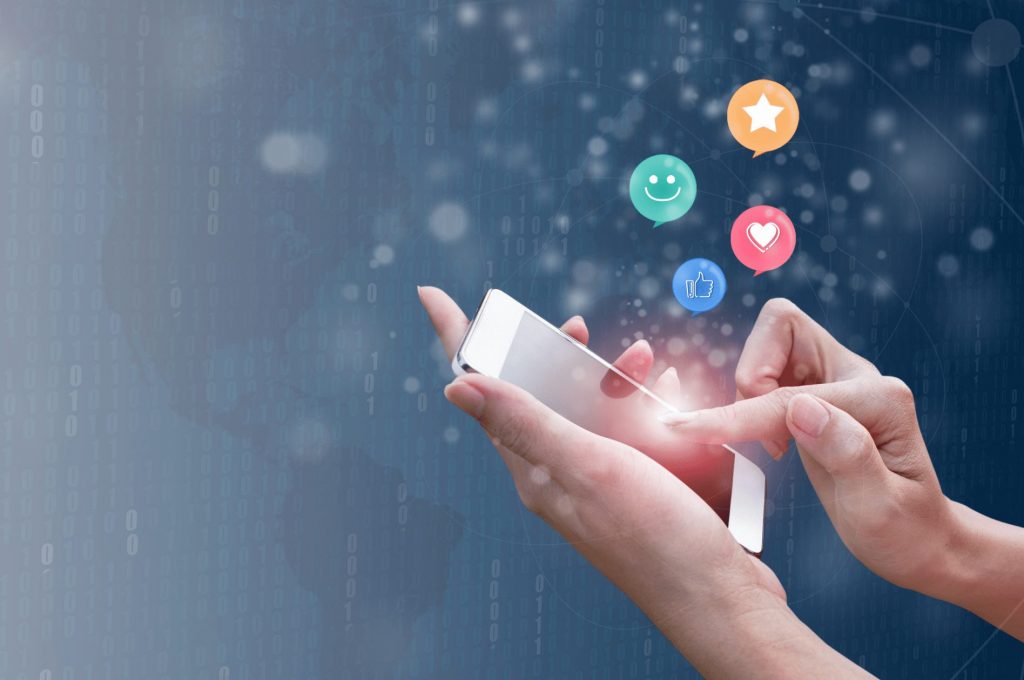 3 ways MAM makes customer app management easier
Other than using MAM to remotely secure and schedule your apps to auto-update and avoid technical issues during business hours, MAM also allows IT managers to maintain apps and services that their company provides to their clients and customers.
Being able to provide instant technical support is vital to most businesses. It helps increase customer satisfaction and improve the overall user experience. With MAM, you can effortlessly provide immediate tech support for your clients and their application usage. Here are 3 ways MAM helps making customer apps easier to manage and secure data:
1. Update apps with staged rollout
Staged rollout is one of the features offered in AirDroid Business – Application Management Services that allows admins to release app updates gradually and remotely according to different dimensions, such as percentage, locations, device types, and groups. It enables you to analyze and test out your updates with only a selected group of devices. Most importantly, this can help minimize the number of affected devices and prevent complete device malfunctions when you need to update apps across more than 50 mobile devices at the same time.


In addition, with staged rollouts, you are able to schedule release at the final step of the app release setup process, it should give you the ability to clearly review your apps usage data and the release completion across your organization. Not to mention that, it also comes with force installation capabilities that can automatically install and update apps on unattended remote android devices; no access permission needed and can be done within a minute. This helps to quickly resolve a device problem without paying a visit to the device location for troubleshooting.
2. Create an enterprise app library
Having your own enterprise app library is essential for managing your collection of custom apps. This can help to organize apps into different categories, securing control over all of your enterprise applications while ensuring your employees have the most updated apps installed on their devices.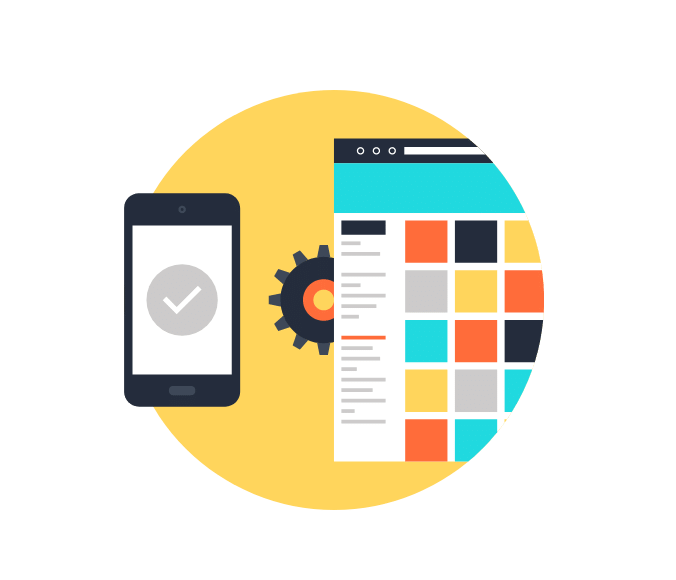 When you have a range of Android devices in the field, AirDroid Business's Application Management Service (AMS) feature allows you to upload an installation package (APK) and customize Android app details, create different language sets, and add documentation of changes for each update. You can also customize your Android apps to display your branding, such as the app's name, icon, launching page, and even the images on the user interface. Furthermore, displaying your brand's image across all of your displaying devices, employee devices, or even your end users' devices is a great way to expose your brand to the public to increase brand recognition.
3. Prevent data loss and enforce compliance
IT team can use mobile application management tool to revert changes or automatically cancel installation or updates when an unforeseen technical error occurs. For software service providers, this functionality allows for immediate technical support, which leads to greater productivity and customer satisfaction. IT support agents are able to perform remote troubleshooting through the online portal and to many devices at once; without having to be on-site or troubleshoot device to device.
By having the ability to revert changes, it also helps to prevent non tech savvy users from tampering the device or settings made by mistake to further ensure mobile app security. Sometimes a small careless mistake can result in irreversible harm like data loss if not spotted early enough. So with MAM, it actually saves the latest changes in the admin portal, that way you can select the previous version to revert it back to if the current one contains bad errors that are not able to be fixed right away and is required to be removed as soon as possible.
Moreover, IT admins can choose to only release applications that are relevant to the user to minimize the risk of device malfunctions and ensure apps are compliant with the company policies. Sometimes alterations for the app may be designed only for a specific group of members or could only be compatible with certain device models and OS versions such as Samsung with Android 7 and Xiaomi with Android 9. With the help of mobile application management tool, you can skip through the hassle of going through each device and selecting them all manually.

MDM and MAM: The ultimate solution for IT managers
Having MAM integrated within an MDM solution is ideal for most businesses, allowing IT managers to do everything remotely and in one place. With the two powerful mobile management tools working hand in hand, IT managers can easily schedule app updates on large fleets of devices with only minimal efforts. AirDroid Business offers Application Management Service (AMS) as part of its MDM software, along with device management features such as remote monitoring, member access assignment, device grouping, and more.
With the right mix of MAM and MDM, IT managers are able to get more flexible customization and control over app updates, including the ability to monitor status in real-time and remotely access devices for troubleshooting. Take app updates as an example; if an update fails to push, the manager can immediately and remotely connect to a device to evaluate the issue before attempting another batch update.
Most organizations, whose business models are dependent on mobile technologies, today are in search for professional mobile application management services and solutions to help maintain a range of enterprise devices out in the field. Additionally, not to forget that customer service is also crucial to business success; thus, having the ability to provide instant and quality customer support is imperative. Implementing MAM into your mobile business operations can greatly help prevent enterprises from unforeseen technical errors during app installations and updates and allow technical problems to be resolved right away for your customers or end-users.
AirDroid Business's Application Management Service (AMS) is a mobile application management software that gives your IT team the ability to create and update custom enterprise applications on Android devices. AMS comes standard with AirDroid Business's Enterprise plan and can also be purchased as an add-on to AirDroid Business's Basic or Ultimate plan. Visit our pricing page for more detailed information or contact us to chat with our sales!