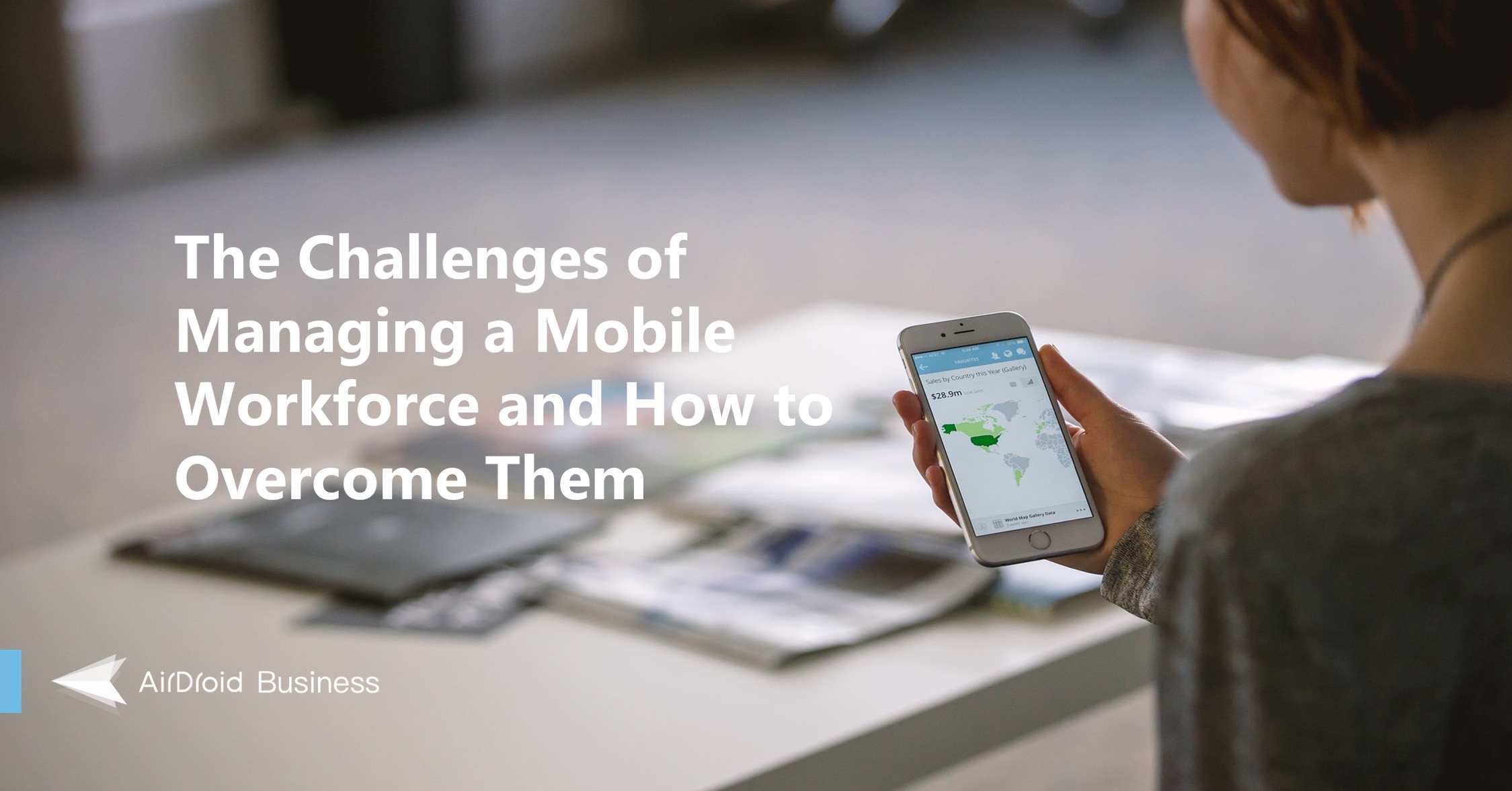 The rise in the usage of mobile and smart devices in the workplace is a shining example of how technology is transforming the professional landscape. As society continues to adopt new technologies, like smartphones and tablets, in both personal and business life, more and more companies are allowing employees to take advantage of remote working. The numbers back this up too – with an expert forecast predicting that the worldwide mobile workforce is set to reach 1.87 billion people worldwide by 2022, accounting for 42.5% of the global workforce.
While a mobile workforce has its obvious benefits, mainly around flexible working arrangements, accessibility, reduced employee stress, productivity, and more, there are inherent challenges also. Luckily, Mobile Device Management (MDM) technology has emerged and evolved in tandem with these devices, enabling IT Managers – and smaller business owners who manage their own mobile devices – to navigate these challenges, while simultaneously streamlining and simplifying their workloads.
So, what exactly are the challenges faced by IT Managers in managing a mobile workforce? And how can the right MDM solution help? To answer this, our team has outlined some common remote device management challenges and their associated MDM solutions below.
Challenge 1. Costly operational expenses
Scenario: IT Managers are required to travel – sometimes significant distances – to install updates and conduct routine maintenance.
Solution: Using the right MDM solution will enable IT Managers to conduct routine maintenance, such as the installation of essential software updates without having to leave the office, reducing travel time and increasing productivity for both the manager and the employee.
Challenge 2. Time-consuming file transfer
Scenario: Sending files one-by-one to each device, or user, within a business is time-consuming and holds inherent security concerns.
Solution: The right MDM solution will enable the secure transfer of files to one or more users through a two-way channel within the solutions' cloud admin console. Two-way channels, like the one used in AirDroid Businesses' MDM solution, enable files to be sent back and forth, while TLS encryption ensures that sensitive information can be shared securely.
Challenge 3. Inefficient troubleshooting process
Scenario: When employees have issues operating devices, or when devices malfunction, IT Managers often are required to spend significant amounts of time on the phone, relying on the employees' descriptions to troubleshoot the issue without a visual representation.
Solution: An MDM solution with the right capabilities will enable IT Managers to remotely view an employees' device, so the employee can demonstrate the exact issue in real-time while speaking through the issue with the manager. This feature means that solutions can be identified, diagnosed, and implemented much faster than in instances where the IT Manager has to rely solely on the employees' description of the issue.
Challenge 4. Automatic update app updates on remote devices
Scenario: For businesses that use unmanned devices – such as kiosks – app and software updates must be installed manually, in person, by a dedicated technician or manager.
Solution: The right MDM solution will feature functionalities that enable IT Managers to deploy and install software updates remotely, without the need to travel, and without requiring an employee to begin the update manually. Additional features, like the AirDroid Business Application Management Services (AMS) suite, enable managers to customize and deploy app installations and prompt app updates remotely, ensuring remote, unmanned devices are always up-to-date.
As more businesses are switching to remote workforce, the above challenges are determined to show up in most organizations. With the right mindset and device management tool, you'll be able to make a painless transition and continue staying productive in the future.