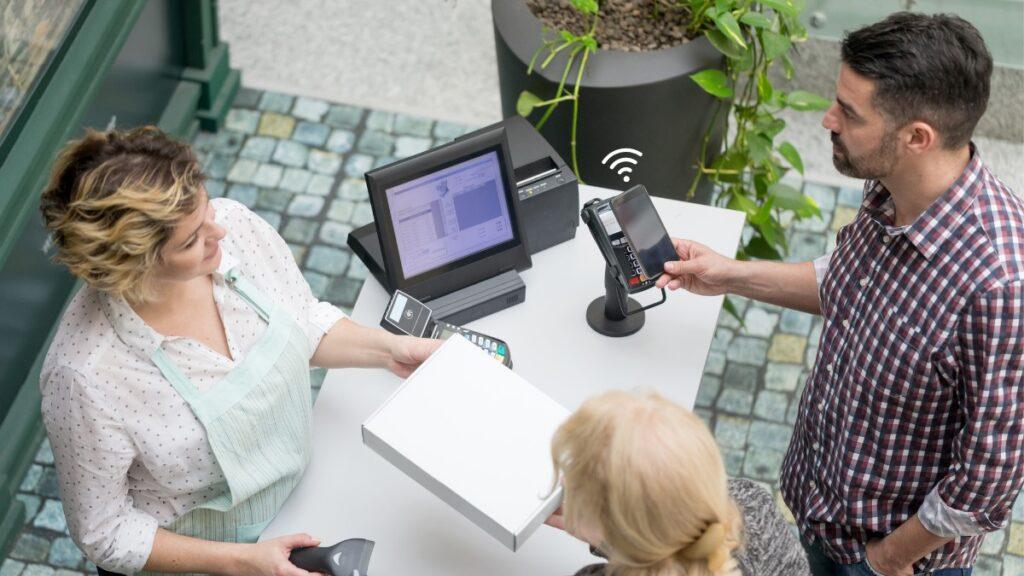 Is your business adopting POS devices?
The adoption of POS devices across industries is advancing, fast! Businesses including restaurants, grocers, and retail stores are seeing POS devices as a multi-functional hub that offers menu creation, tableside ordering, employee management, CRM, inventory management, and more.
According to statistics, 59% of retailers made focusing on omnichannel capabilities their top POS priority in 2020.
POS definition: A POS (Point of Sale) is just about any device (hardware + software) that you find at the billing counter. Anything and everything that is used at the point of sale is a POS device.
There are numerous advantages to adopting POS devices. Thanks to the ever-changing dynamics of customer experience, mobile POS systems are now turning into a more comprehensive business solution. For example, 54% of businesses are using mobile POS for processing transactions. POS devices offer businesses cost-effectiveness, easier software updates, higher security, efficient manageability, and portability. Store owners are also able to keep track of inventory, sales, and customer portfolios with higher accuracy and productivity using POS devices.
Why Android POS system?
While the marketplace is witnessing the growing significance of POS devices, the Android POS system is the most popular among the majority of businesses. Android POS system refers to POS devices powered by the Android operating system, which can be turned into wireless and portable cash registers with billing capabilities. In addition, Android OS is highly compatible with third-party apps and extensions that merchants can customize their Android POS devices to their exclusive needs and preferences.
Another attractive feature of Android OS is its openness. It ensures swift updates with higher hardware flexibility. Commonly seen POS devices may include barcode scanners, POS tablets, credit card readers, receipt printers, and smartphone cash registers. By installing the entire POS system, merchants will be able to achieve transactions, customer data management, sales activities, and data analysis en masse.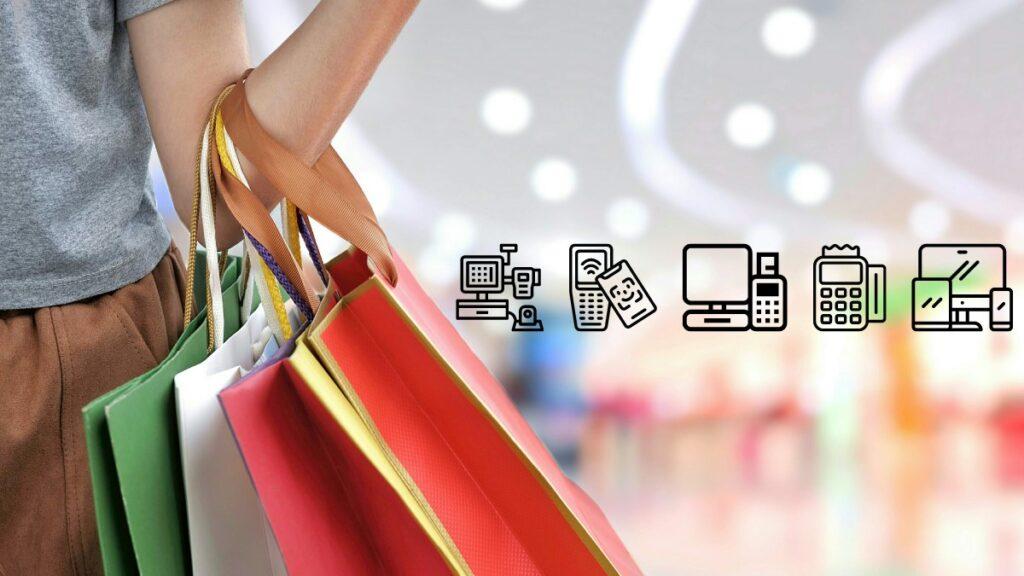 Online and physical threats for POS devices
Can POS devices be hacked? The ubiquitous application of POS devices directly makes them an easy target for cybercrime and data theft. Sensitive information such as inventory, customer data, and sales revenue, are being stored automatically in POS devices.
Meanwhile, the POS infrastructure encompasses network servers, desktops, and kiosks, which all pose as breaching points for hackers if no secure device management rules are implemented. According to a recent IBM data breach report, the global average cost of a data breach is $3.26 million—up 6.4 percent from 2017. The average cost for each lost or stolen record containing sensitive and confidential information is $141.
Below are some of the most common threats that POS device owners will face both online and offline:
Malware attacks
Most malware attacks involve scammers sending a spear-phishing email, using an SQL injection on a web server, or looking for a peripheral device that uses a default password. Once they hack into your network, they will be able to freely access your company and customers' data. Cybercriminals could also get a hold of one's credit information to inflict further financial damage.
Device theft
For the sake of smooth business operations, it is reasonable to deploy more than one POS device. However, with bulk devices scattered in stores located in different towns and cities, it may be a nuisance when a device is stolen. Without proper security protocols, any individual would have gained access to sensitive data stored in a POS device. This may lead to risks of data leakage and a negative impact on a brand's credibility.
👉 Free Download: AirDroid Business MDM For POS & Self-Service Kiosk
Receive alerts and remotely troubleshoot your POS and self-service kiosks to minimize downtime. Schedule app updates during non-business hours.
Unauthorized access
Data security for POS devices could also be compromised through weak password combinations and malicious use of USB ports or SD cards. Unauthorized access from an outsider or employee may also result in data breaches and financial disasters. Confidential information could be transferred and sold for malicious reasons.
Data loss from connecting to Public Wi-Fi
Public Wi-Fi connection poses grave security risks to data loss. Public Wi-Fis are unencrypted networks, therefore the information sent between your device and the Wi-Fi router is not protected, making your devices vulnerable to data theft or man-in-the-middle (MITM) attacks. Hackers may be sending you phishing emails to try to retrieve your personal information.
Human error
Last but not least is the innocent error made by employees who are not familiar with device operations. Researchers from Stanford University and a top cybersecurity organization found that approximately 88% of all data breaches are caused by an employee mistake. While human errors may still be one of the forces behind cybersecurity problems, with the right Android mobile device management software and adequate security protocols, all of these risks can be managed efficiently.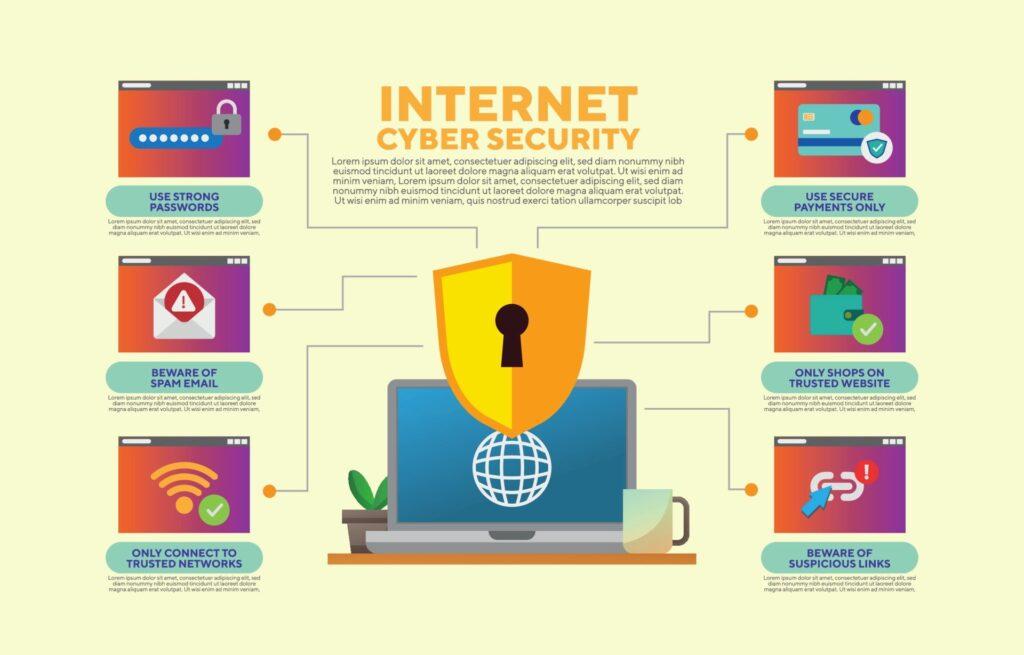 Level up your POS security with Android MDM
Now that you are aware of the vulnerabilities and risks of data loss, it is time to step up your security game! Android MDM solution is specifically designed to strengthen data management and fend off nasty cybercrimes to ensure all sensitive information is safely protected.
Let us take a closer look at the following 8 common MDM tips on how to protect your POS devices.
Two-factor authentication
The importance of data security cannot be stressed enough. To ensure that only authorized personnel can access business intelligence, organizations should use two-factor authentication for identity verification. It is also recommended to configure other mandatory authentication policies for POS devices, such as lock screen passwords, to avoid data breaches.
Data security and encryption
Make sure all your data transmitted between devices and servers is encrypted to avoid intentional hacking activities. When choosing an Android MDM solution, look for data that is transmitted using HTTPS and end-to-end encryption. This further shields every remote session from unauthorized access.
Proactive device monitoring and control
To stay fully aware of how your POS devices are functioning, proactive device monitoring and remote access are fundamental. IT admins can set up triggers and workflows to receive real-time alerts when abnormal events occur. For example, malfunctioning incidents may include a device being disconnected, with a low battery, or overheated. Businesses can activate safety protocols to automatically shut down a device when its temperature is too high.
💡Read more: 7 Ways to Prevent Network Security Breaches in the Workplace
Moreover, with the remote access feature, admins can view the working screen of each device from a central console. This can greatly reduce device downtime. IT admins can later use the remote control to quickly resolve tech issues without impacting business operations.
Device grouping and role assignment
Bulk device management without adequate access control limitations can lead to disastrous security incidents. An MDM solution lets you simplify remote device management by categorizing devices based on different departments or teams. Apart from device grouping, IT admins can also assign different roles, such as team member and admin, with different levels of data accessibility. Hence, based on your business purposes, you can apply different device configurations to reinforce your data protection.
Lock down your POS with Kiosk Mode
One of the safest ways to avoid device tampering is to lock down your Android POS with Kiosk Mode. For restaurant owners who are using Android tablets for ordering, they can turn these tablets into single-app mode. For retailers that are using POS as a cashier, you may limit access to non-work related apps and create a storefront brand presence through customization.
💡Read more: How Self-Service Kiosk Technology is Revolutionizing Restaurants
Block unauthorized websites and public Wi-Fi
To avoid malware attacks, IT admins can use MDM to create website whitelists and block the device from connecting to public Wi-Fi to limit an employee's or a customer's browser experience, further diminishing the risk of data leakage and protecting company-owned devices. IT admins can also set the device to an incognito mode or activate auto-cache clearing for a safe viewing experience.
Remote app updates and management
Another way to secure your POS devices is to always keep your apps up-to-date. You can easily achieve this by using the "remote app update" feature in MDM. AirDroid Business MDM offers admins the convenience of zero-touch updates, staged rollouts, and schedule releases. Staged rollouts let you update devices by groups, alleviating the risks of complete update failure. Schedule release, on the other hand, allows businesses to update apps at their preferred hours without impacting business hours.
💡Read more: 5 Strategic Ways to Update Android Apps for Businesses
Track your devices anytime, anywhere
If you are deploying mPOS for your businesses, it is particularly vital to implement a device management system that supports geofencing. With geofencing, IT admins can locate a device anytime from anywhere. For example, geofencing from AirDroid Business MDM allows admins to activate remote lock or remote wipe when irregular events happen.

Final Thoughts
Managing and securing your Android POS systems is now a pressing matter for many businesses. AirDroid Business MDM is a verified Android MDM solution provider that offers one-stop remote device management, Kiosk Mode, App management, and geofencing.
Whether you are a small business with 10 devices or a large enterprise managing more than 200 pieces, AirDroid Business can flexibly scale up and down according to your business. Let us help you fortify your data security and device management so you can focus on driving revenue. Get in touch with us today!