Last Updated on February 1, 2023
What does a post-COVID hybrid workplace look like? What is going to stay and what will have changed for the better? The workplace had to meet the demands of clients whilst still staying safe and working from home. However, now that people are back at the office, what has changed? Will any hybrid trends remain? It seems that way.
One of the main advantages of hybrid work is that it can lead to a huge reduction in these kinds of costs. Without being in a shared workspace or office every day, there is no need to spend a lot of money on monthly rent. This is just one of the small benefits, as you will find it also improves connectivity and productivity across the board. 
Key facts
Working from the home office worked surprisingly well. This experience will change the way we work.
We are experiencing a paradigm shift in attitudes towards the place of work and the office. The use of home office will increase permanently and significantly.
The office of the future could be a mix of retreat rooms for focused work, hybrid meeting and project rooms as well as lounge-like work, meeting, learning and experience offers.
The experience with the home office will permanently change the work in the office and the attitude to the place of work. In the future, the office will only make sense if the way there is worthwhile. To do this, there must be optimal conditions for a productivity experience as an individual and as a group, as well as for inspiration.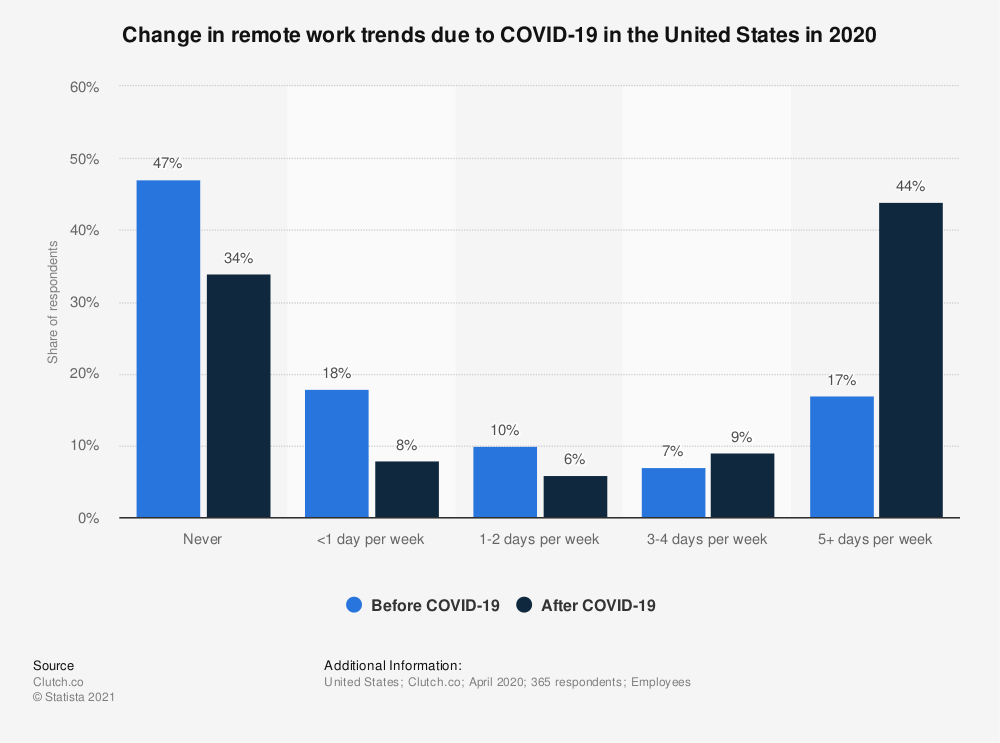 Before the pandemic, physical proximity was essential for effective and efficient collaboration in teams and organizations. When it came to creating something new and developing creative solutions for new products or services, it was the method of choice. In order to provoke chance encounters and creative collaboration, countless co-working spaces were created, which were used not only by freelancers, but also with growing enthusiasm by project groups from a wide variety of companies. At the same time, the company's office environments have become more open, diverse and colorful.
Along with this development, mobile working models were introduced in numerous companies, which not only allowed employees to work from home but also from home for a while. Enabling mobile working was an essential means of competing for talent and increasing employer attractiveness. Yet for the vast majority of employees, self-employed people or founders, the office remained the fixed reference point for work, whether as an office of their own organization, as a desk or meeting table for customers or as an unusually designed co-working facility.
The positive effect of chance encounters and spatial proximity was undisputed, in practical experience as well as in studies. Self-employed people and founders are the fixed reference point for their work, whether as an office for their own organization, as a desk or meeting table for customers or as an often unusually designed co-working space. So what does the future look like in relation to remote work?
Current vs future world
The question is justified what role the office will play in a post-COVID era. This question becomes even more urgent against the background of predictions of returns to the offices. In spite of these experiences, certain signs of fatigue from the very strong virtuality can also be seen.  But many companies are keeping hybrid working alive as well as virtual work. 
Part of the business mobility saved will be reflected in virtual collaboration in the form of communication and language at the workplaces in the office. At the same time, it is becoming apparent that we will also speak with application programs – similar to what is already happening in some homes today with Alexa and Co. For the office, this means that the voice entry and thus the potential for disruption will again increase significantly in the future.
The increasing flexibility of fixed organizational structures and an increasing need for cooperation in the form of projects and in ecosystems as a reaction to every new technological developments, which in turn lead to changed markets, products and service offerings. In addition to strongly focused work phases, this development requires significantly more communication, cooperation and learning from one another.
What is hybrid working?
A company with a hybrid working model has one or more offices in which some of the employees are regularly present, while the rest of the employees work remotely or from home. In contrast, the teleworking model has no physical premises and all employees work remotely. The values of this work include thinking about the welfare of the staff, giving customers the best experience and expanding in many areas of business.
However, in order for these values to be implemented, it is important to have the best technology. The software used for teleworking is also the heart of a smoothly functioning hybrid workplace. Take advantage of cloud-based software and video conferencing tools to create the same conditions for everyone in the home office and in the office. 
In addition to this, businesses must identify all of the daily tasks that can only be done in the office, figure out why that might be, then look for alternative solutions. Employees should be able to do their work just as well in the home office as in the office. An ideal hybrid workplace should be designed so that work can still be done if the office vanishes overnight. When the information is in place and the software and technology works, hybrid working can be an essential part of business growth this decade.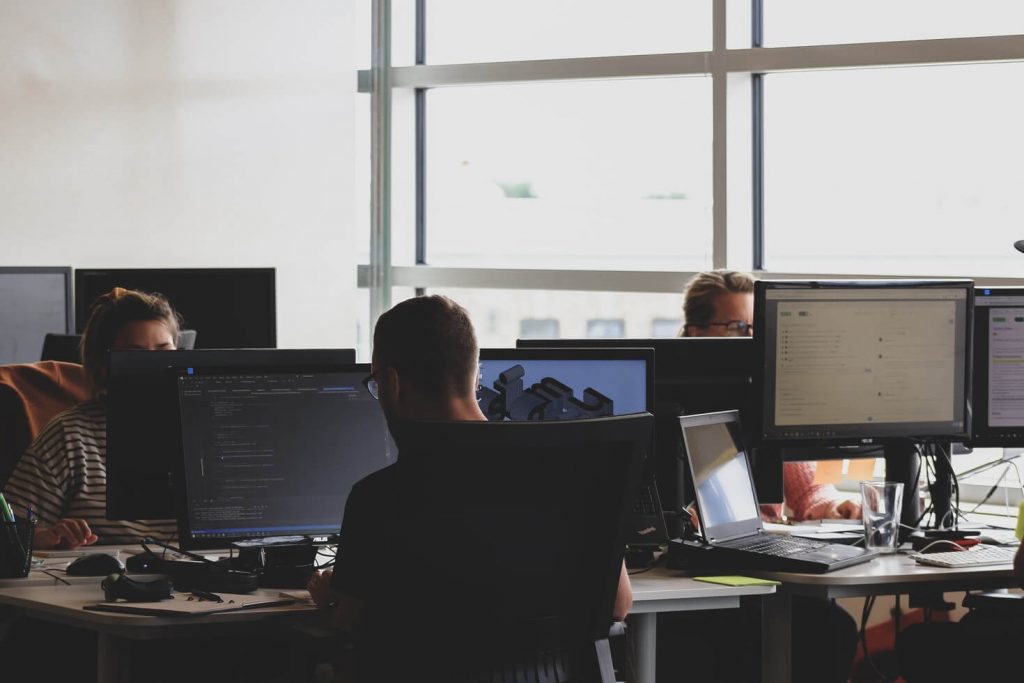 Types of hybrid work models
There are three types of hybrid working models
Optional model
Required model
Shift model
Optional model
In this hybrid work model, employees can either come to work or work from home. With this flexible model, you can choose which day you prefer to work in the office. You can choose from a pool of predefined days, but if you do not want to, it is not necessary to show up at all as it is optional. 
This model was very popular during the pandemic. While most people worked entirely from home, companies gave them opportunities to meet and socialize with colleagues if the necessary social distance and appropriate precautions were observed. If they have chosen to stay at home and do remote work, the connection between supervisors and employees in the optional work model is usually via team collaboration services. 
Required model
This type of hybrid workplace model requires employees to appear at work at least once a week. Employees can again choose from a pool of predetermined days, but their presence is required for at least one, two or more days a week, depending on the employer's requirements. With the required hybrid work model, appearing in the office is important, but some of the work can be done from home.
Many companies have chosen to set appointments for different departments; for example, the marketing team comes on Mondays and Wednesdays and the product team on Tuesdays and Thursdays. In this way, the managers can keep up to date with the work of their employees and hold personal discussions. 
Shift model
Many employees worked remotely during the pandemic. This is why the shift model is the most difficult for many people because they now have to adjust their lives to the specific working hours. In this hybrid model, employees work in shifts, alternating between working from home and on site in the morning or evening. It is particularly difficult for people with children to find childcare solutions during the morning or night shift. The types of hybrid models often differ depending on the industry or function. Many companies are adapting their operating model to the business and solutions after the pandemic.
Types of hybrid technologies seen and ways to adapt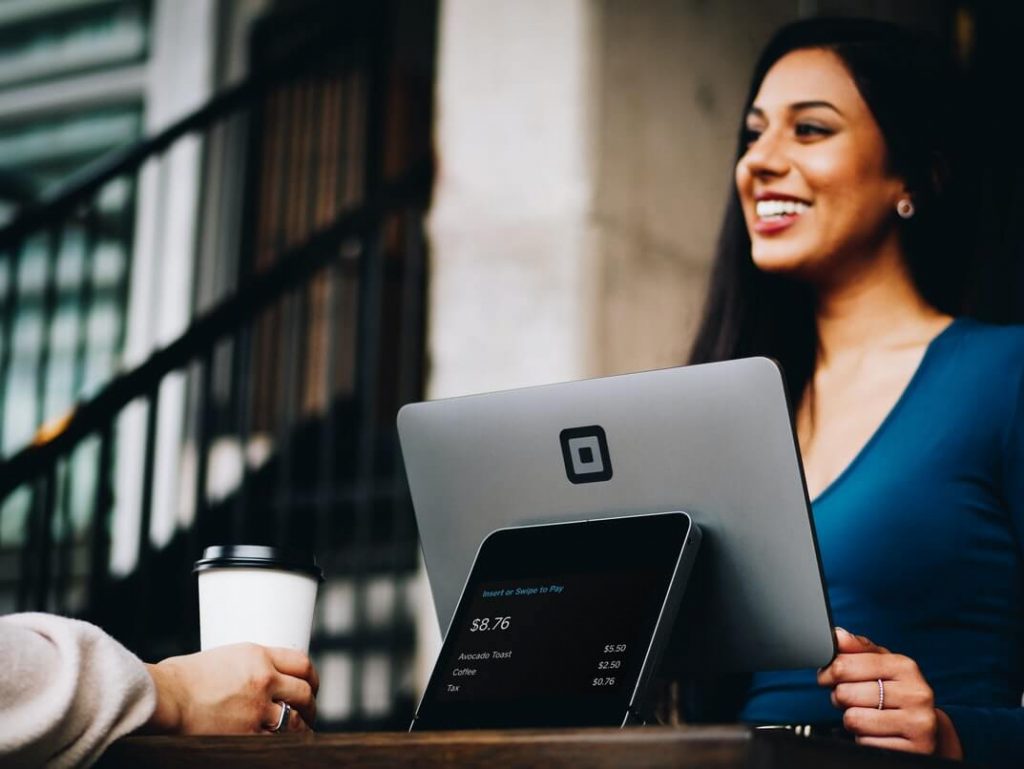 1. Process automation pays off
Automating activities, especially repetitive administrative tasks and processing operations, allows employees to focus on higher value-added tasks and saves the business time and money. This evolution is the result of the automation of robotic processes and intelligent capture that can be used to collect and analyze data, interface between systems and perform routine and repetitive tasks. Now that employees are freed from monotonous and boring tasks, they can take on more strategic and creative activities.
2. Content at your fingertips thanks to a document management system
Hybrid workspaces bring together employees working in multiple locations, in the office, at home, or anywhere in between. Obviously, a document management system is needed to manage the flow of information between all these employees. An Enterprise Content Management System (ECM) can be a good solution as it allows a business to centralize the management of all data and content.
3. Mobile and cloud printing made easy
In the hybrid workplace, the mobile function has the major advantage of amplifying the freedom and flexibility of employees. Thanks to mobile devices, people can work anywhere, anytime, and decide how, when and where they work best and get the best results. Add to that the ability to quickly print directly from their mobile device and you have a win-win situation.
The Cloud is also an essential tool for the new hybrid workspace. The ability to print without the need for cables, hardware, and drivers is the key to a successful hybrid desktop setup. What smart business would not want fast, secure cloud printing that does not strain IT resources? Plus, the addition of cloud printing management allows businesses to monitor printer usage and analyze data to inform decision-making – anywhere, anytime. 
4. Protect devices and data with MDM solutions
With remote work, there are additional risks for business. Data loss and theft and much more. With a mobile workforce, you must ensure you are protected. Many of us are using mobile phones away from the workplace now. To facilitate mobile work and access to work resources hosted in the cloud, the first step for most companies is to either enable employees to use their own devices (BYOD) or to provide employees with company-owned devices (COPE).
However, it is essential to protect these resources by applying a security policy to the devices used to access them. It is possible for companies to set up an MDM (Mobile Device Management) solution in order to make professional data and other business applications accessible directly on the mobile devices of employees affected by the government's telework announcement; providing convenience for both their employees and the company.

MDM solutions offer the possibility of creating secure work profiles on employees' mobile devices, making it possible both to protect sensitive company data (management of passwords to access the work profile, data deletion in case of loss or theft, etc.) and remotely manage key company resources such as installation of business applications, restriction of data access, maintenance of device inventory, tracking of device locations, and etc. All of these will help streamline business processes and improve overall productivity.
5. Hybrid cloud computing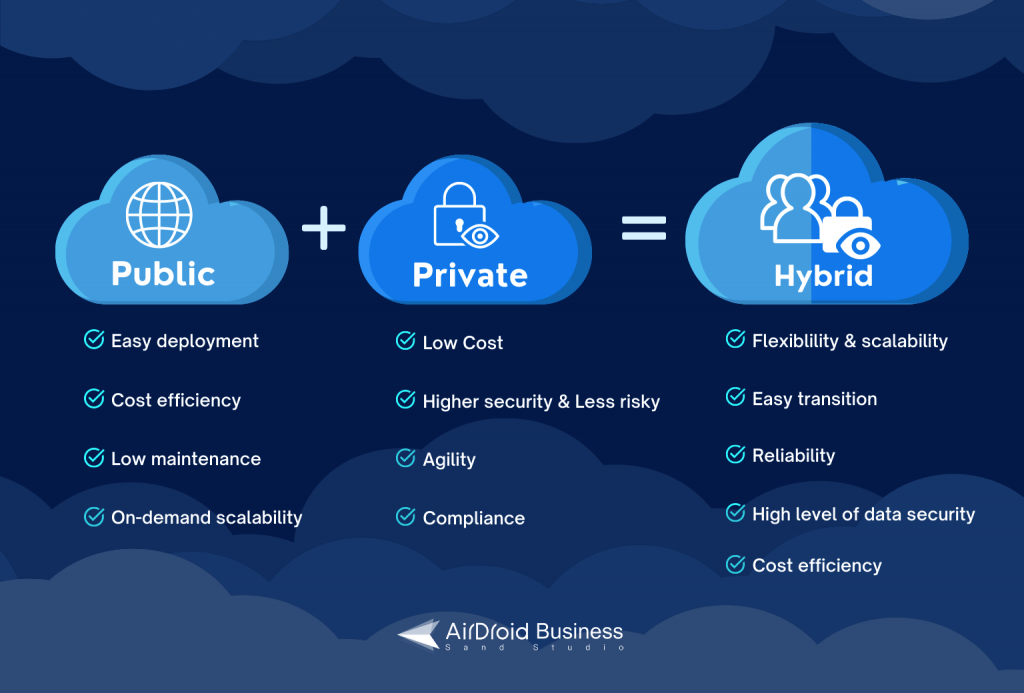 This type of computing uses a mix of cloud systems, including private and third party as well as public cloud services. They all work in conjunction with one another which enables a business to craft a special connection from an on-premises data center to a public cloud. The two specific types here are: heterogeneous and homogeneous enterprises. You can find some of the largest establishments in the world opt for this. Some prime examples are Amazon, and Microsoft.
6. Adapt your team to the changes
Some tips to better adapt the technology to your team:
Start by interviewing your employees to determine their technology needs, whether they work primarily on-site or remotely.
Every office space has the potential to become a collaborative space, keep this in mind when choosing the technology tools you will need to support the return to the office.
Before making a final decision on which adaptable technologies you will use, consider the experience of your employees in order to make a more informed decision.
Keep a hybrid mindset when looking at tech tools to make sure they are all contributing to the best practices of your hybrid workplace.
Truly adaptable technology must be accessible to all. To make sustainable technological choices, don't forget to take into account the experience of each of your employees.
Do not neglect your remote workers. Instead, invest in adaptable technologies that can be used by all your employees, regardless of where they work.

Conclusion
Today, cloud integration solutions are growing exponentially, allowing companies to match a particular development strategy and cost according to their needs. It is likely to continue to bloom. While there remains some uncertainty as to exactly what shape the journey to the "new normal" will take, one thing is certain: the hybrid workplace is here to stay. Employers need to think carefully about how to support the engagement, performance and well-being of their employees as we adapt to new ways of working.
The mobile workforce allows businesses to reap the benefits of in-person meetings and collaboration, while reducing overhead costs and providing more flexibility for employees. The benefits of hybrid work are available to both employees and employers. By combining the best elements of telecommuting and in-person collaboration, it provides the flexibility professionals want and the stability businesses want. Given its obvious popularity with workers, companies would be well advised to consider the benefits of hybrid working when considering the transition to a post-pandemic way of working.