Last Updated on January 31, 2023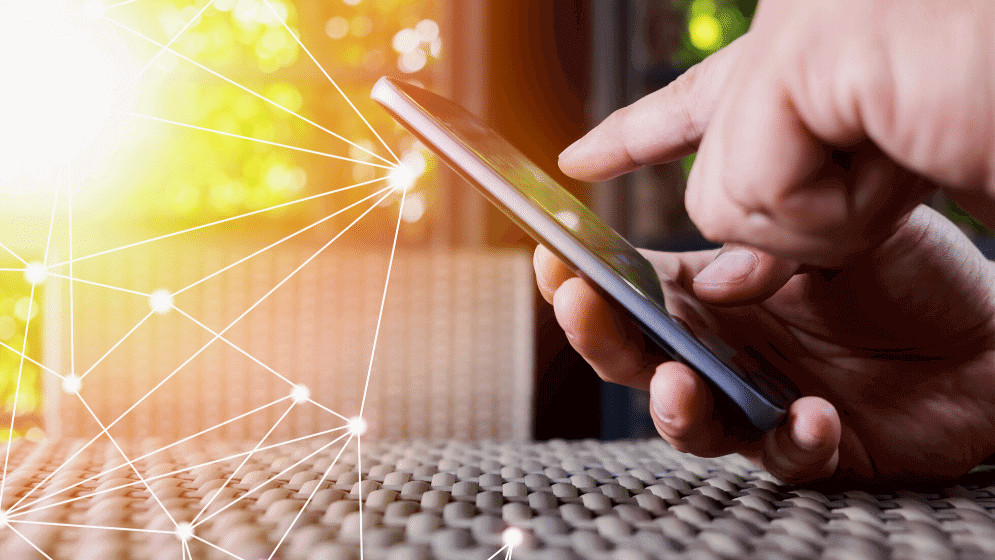 What is the digital workplace?
Reliable. Flexible. Secure.
These are the three words that define the digital workplace and the variations of these are growing in abundance. In today's new world, businesses have had to quickly adapt. Staff have had to delegate tasks, share new tasks, and be dynamic in their workplace. Even if this is from their living room.
We know that the digital world is opening up a brand new world, as well as brand new perspectives. The digital space offers numerous possibilities – which develop their full potential in the intelligently coordinated connection. We help you to optimally plan and use your digital workplaces. We support you along the entire process. With our remote services, we can install and set up your solution quickly and easily.
In addition, scaling the necessary security of your IT infrastructure for your company is vital. The best connection is what will drive your company forwards. Since the outbreak of COVID-19, we have been living and existing within the digital sphere, and more. A digital workplace uses a digital world to complete tasks and successfully implements all of this, to ensure a smooth workforce, every day. 
The digital workplace does not isolate employees but allows them to work from home or wherever is designated, in a constantly changing work climate. The current and future office workers expect such opportunities and that is why digital technology increases productivity and flexibility and helps companies adapt more quickly to changes. That is what a digital workplace is. The ability to switch to digital and work to capacity.
Many companies also opt to use the cloud for added benefits as this protects data. Switching to the cloud is one way of increasing the availability of resources for employees outside the company location. In the traditional office environment, employees have to work with different systems and access company resources in a variety of ways. When using cloud-based solutions, however, they get a uniform "look and feel" no matter where they are.
This unified experience extends to the printing process as well. Instead of defining and accessing a printer differently at every single office location, printing works the same in every office and in every location worldwide. Employees can search for printers via apps, and choose the self-service portal, with activated pull printing. They can simply release documents to a print queue or print them via a mobile printing solution. This is a cool perk that allows employees to find work easier in the long run.
Basically, digital makes things easy, quick, and with less room for human error. The transition to the digital workplace is not easy, but there are a variety of intelligent output management solutions to consider, including mobile device management (MDM). However, we will speak more about the needs of this working environment in a little while.
The cloud, on-site, or in a hybrid configuration are the first steps to take. So, what are the benefits? 
Benefits of a digital workplace
There are a plethora of benefits to consider, some of which are so new to the minds of business CEOs that they feel almost too difficult to touch. However, they are not. In a modern-day world, there are endless possibilities. To name a few, we can consider:
All business processes combined in one digital platform for efficient work
Direct communication between employees, customers, suppliers, and business partners
Providing important information for collaboration
Digital team rooms to work together on projects
Automation of work processes for a more efficient workflow
Reduction in costs from rent if teleworking is made possible 
Employees can work just as efficiently remotely as from their desks. The whole thing works without a complex VPN solution, because the cloud is the key driver here. If we talk about the digital workplace, the cloud will lead you and its numerous facets in the course of the transformation. There is no way around it. The option of being able to work from home every now and then makes it easier for employees to balance their private and professional lives.
Today, the focus is on the work result and no longer on the physical presence of the employee. This results in a variety of improvements for work-life balance and the creation of individual life plans. 
Productivity is greatly improved. The Digital Workplace saves all information in a central location and can make it available to all employees in the company if necessary. As we mentioned, the cloud for example is accessible to all and the connectivity is quick and easy and can be done through mobiles and computers. This freer and more independent way of working means more responsibility and can lead to higher motivation.
It is also crucial to make applications conveniently available. Giving employees access to applications is nowhere as easy as in a digitally designed workplace. In addition, these incredible intelligent systems take a lot of the hard work out of modern-day problems in the workforce now. Also, collaboration tools to exchange ideas more efficiently with work colleagues, superiors, and customers. Communication is elevated, and generally benefits are high.
Challenges of a digital workplace
Wherever there are benefits, naturally there are also drawbacks. Whilst they are not as prevalent, they are most certainly not less important. That is why it is vital to ensure that you face the challenges head on and ensure you have the necessary software and precautions in place to face the digital workplace and promote productivity in every sense. Some of the biggest issues include:
Violations of security
Possible data theft and damage to the brand's reputation
Hacking and phishing attacks including all types of cyber attack
Loss of assets and money which is caused through direct theft
The concern of workers not working to their full potential because of outside influences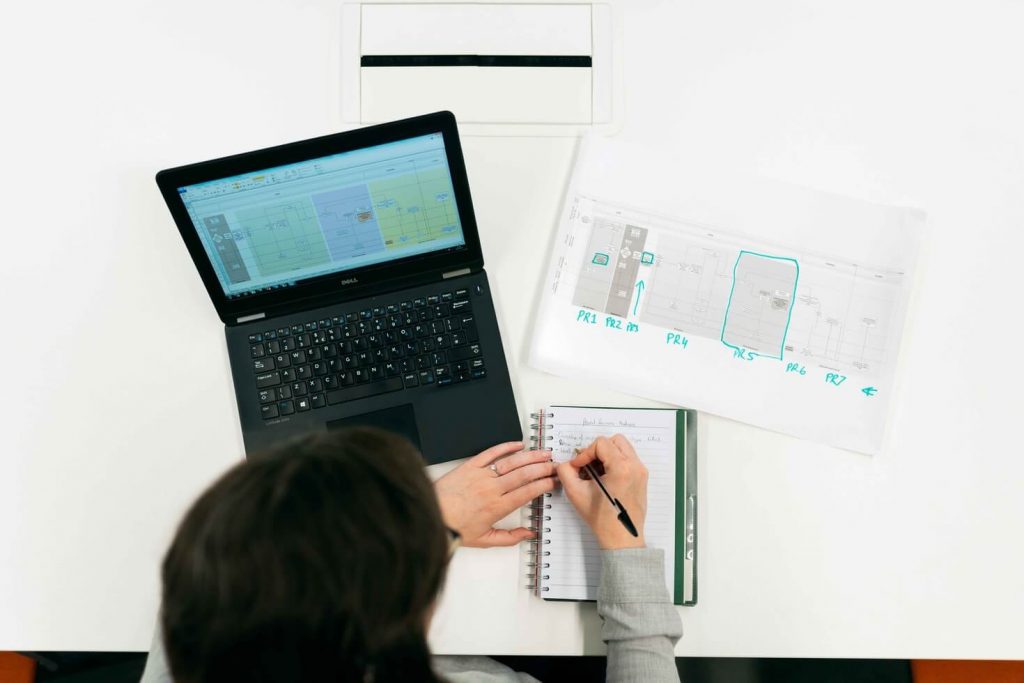 Some employees may be resistant to change and therefore they may find other ways to do their job. This may mean that they become lax with certain areas, they do not pay as much attention and their communication is not as high priority anymore. That is when there is the threat of third-party interference. When human error is left untreated, things such as cyber theft can greatly pose a threat on a business. Without the right security, problems can easily arise with digital software, etc.
The role of mobile tech in the digital workplace
Mobile technology and devices are often used frequently in the digital workplace. That is because many people working from home are not using their own phone systems to make the calls to clients. In fact, they rely on a range of apps and software directly from mobile phones to make that vital connectivity. This may be to customers or other clients or colleagues. Without this communication, there is a distinct lack of instant gratification; which would not suffice in the digital world. Therefore, we know today that mobile tech is vastly growing.
Flexibility is one of the largest benefits of mobile tech today and it is known that. According to Forrester Research, by 2022, "69 percent of search ad growth will be driven by mobile." (Forrester)
Most of the elements that are vital to the growth of the digital workplace are functional through mobile technology. Without this rich network of mobile apps and technology, it would be significantly harder to achieve the same results. It may even damage companies and cause them to lose money.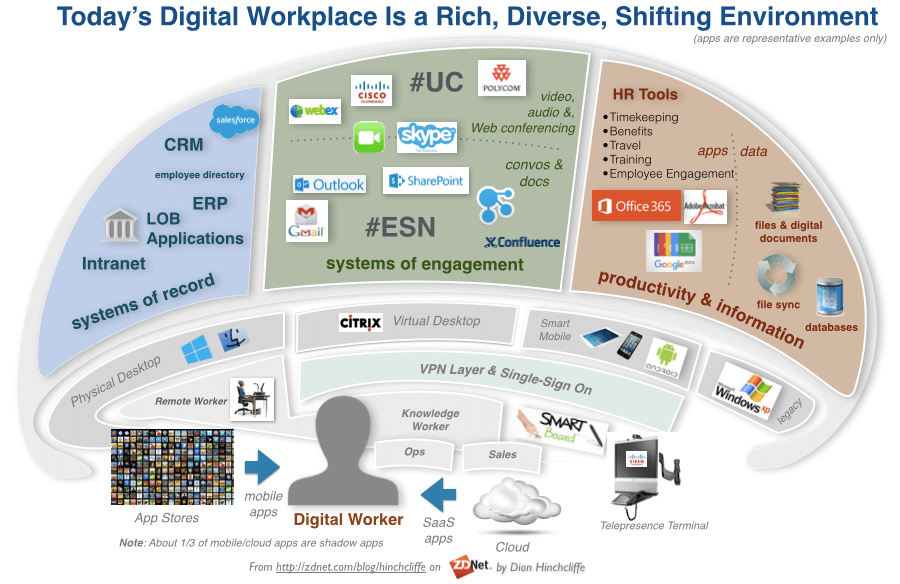 How mobile technology boosts workplace productivity
If you wish to boost workplace activity then mobile technology is your first port of call. The productivity of your business depends on the following points:
You can access any document you need on the go: Apps allow us to access documents on the go, such as Microsoft Word, Google Docs, spreadsheets, schedules and invoicing systems that make things easy to edit and send to necessary colleagues, or even invite others to collaborate on the same document online in real-time.
Efficiency is improved: This is because a strong internet connection is fast, furious and allows employees to work efficiently without the worry of hiccups and further troubles. It removes the worry of the programs sticking, and the constant need to reboot in older types of software.
A quicker way to learn: People who use modern technology can learn what is needed of them faster. They have access to portals, learning forums and apps that will assist them in being able to do their jobs better and at a quicker pace. In a modern day world, this is important for people to be able to jump in with both feet first.
A good ROI: Investment into technology is vital because it offers you a great ROI. Any investment for a company may at first lead to a small amount of risk but it often pays off. Investment in technology will allow workers to delve deeper into new territories, to reach new audiences, find quicker ways to adapt to problems and find solutions quicker. Overall, the efficiency is greatly improved and the business productivity is improved.
Saves money on the little things: Teleworking and good connectivity via mobile tech is going to allow you to stop spending money on outdated products. Some companies have already been able to fully make the shift to a digital workplace. This allows them to relinquish the burden of costly rents each month and allow workers to have a little extra freedom.
Types of mobile tech solutions 
You will find a range of technologies used by businesses today. These include:
Cloud-based systems: Database as a Service (DBaaS) is about providing database functionality as a service, in the same way that Infrastructure as a Service (IaaS) or Platform as a Service (PaaS) provides platforms. IT technology and development platforms as managed services in the cloud. In many cases, databases are included in the IaaS and PaaS offerings.
MDM solutions: MDM, is the Framework management to manage mobile devices. Mobile device management provides IT departments and users with additional functionality to unlock the full potential of the device and the ability to remotely manage and monitor devices over the cloud. MDM solutions are vital for any business to achieve its fullest potential whilst locking in the importance of security. Data and security should always be paramount. 

Financial software: Any type of software is a good investment and can be used via mobile apps. These software systems can control invoicing and payment which allows you to keep on top of your business finances easily and effectively. In addition to this, you may find invoice servicing a vital element for your business.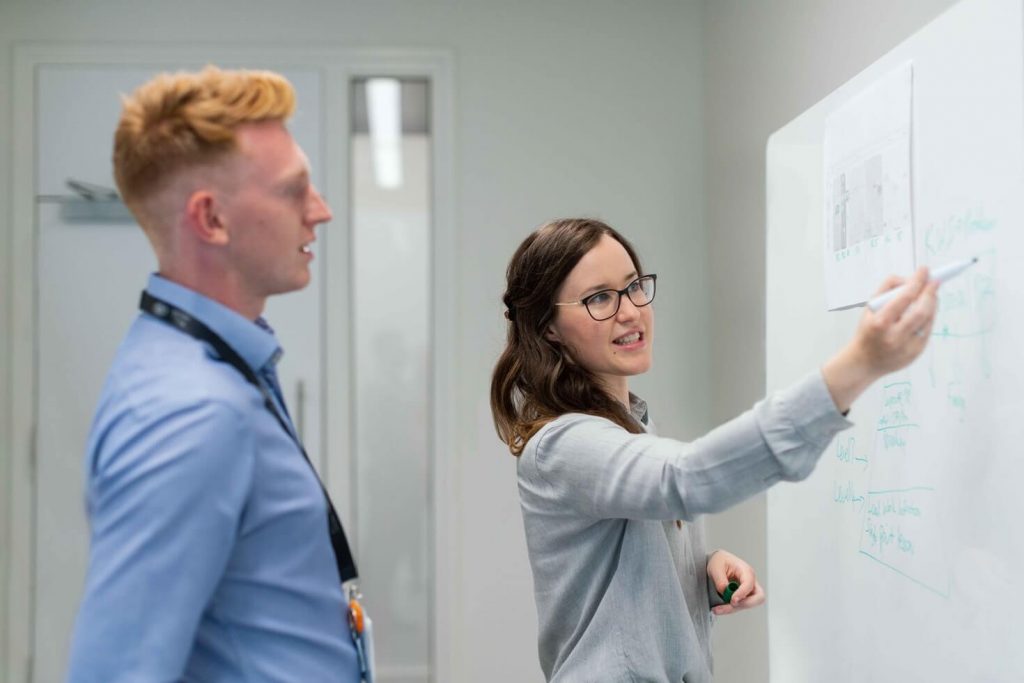 Conclusion
According to an article published by Forbes, around 40% of the global workforce can work remotely. This mode of operation became evident when the COVID-19 pandemic cloistered much of the planet at home. The acceleration of digital transformation has given rise to a lot of tinkering, as it becomes clearer every day that there will be no "back to normal", at least any time soon.
That is why companies are choosing to invest fully in achieving a true digital workplace. According to a survey published in June by the McKinsey firm, 85% of those questioned declared having "relatively or significantly accelerated the implementation of technologies promoting collaboration and interaction with employees." This is good news for employees who have also been asked to adapt faster than expected and it is incredibly possible with the right investments.
When companies put their minds to adapting, then they open themselves up to change and growth. This may include reaching new audiences, gaining new clientele and offering vital growth to their digital workplace. 
Today more than ever, the digital workplace is not a practical arrangement, but an essential evolution. Companies that successfully take this step will reap many benefits: more fulfilled employees, increased business productivity, and long-term growth.