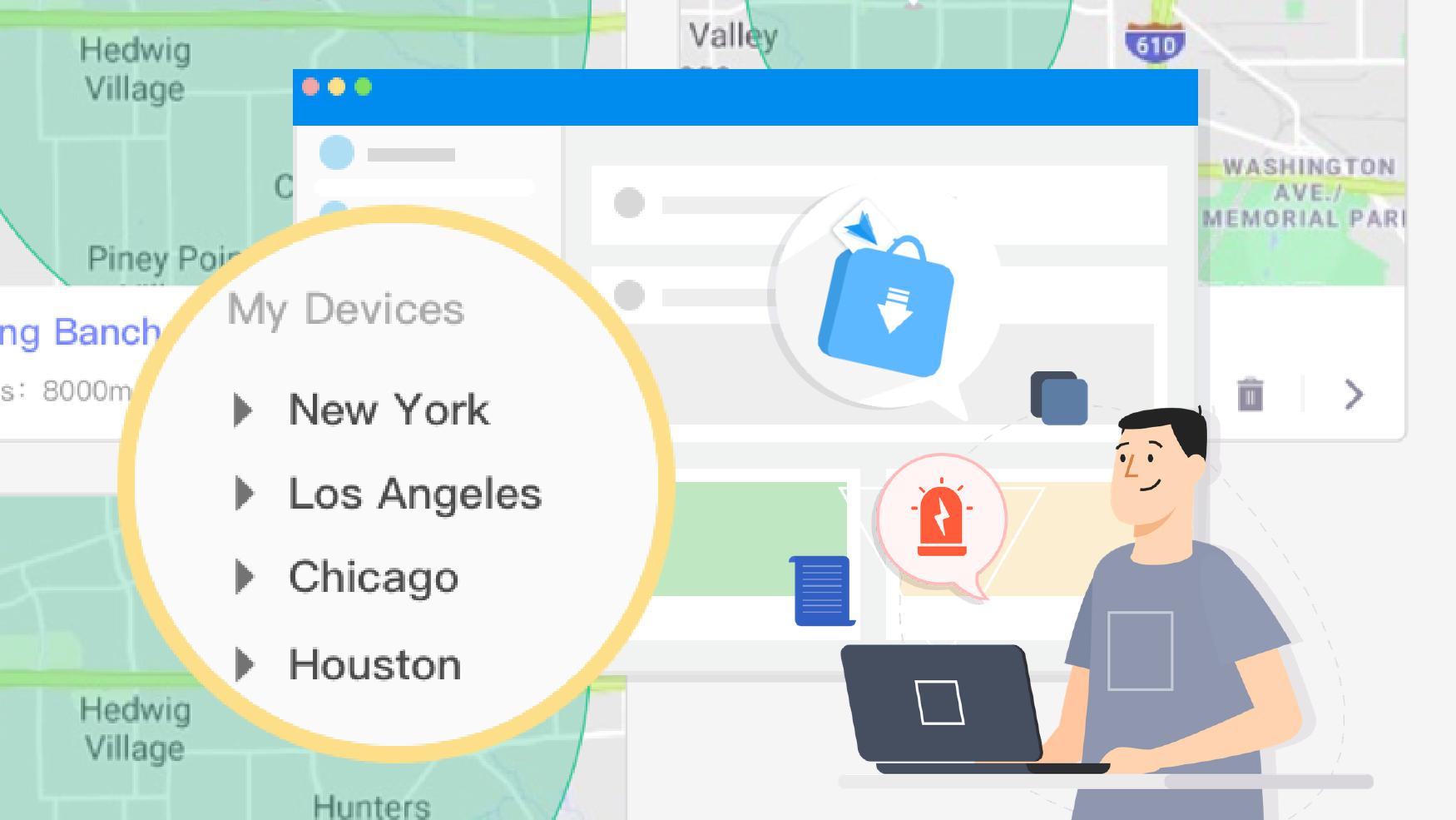 Smartphones, tablets and messaging applications have liberated today's workforce from desktop computers so that business tasks can be done remotely. While working on mobile devices can enhance overall productivity, it can also increase the risk of losing confidential business data. It's therefore crucial for companies to have a mobile device management software, whether for keeping sensitive data secured on a fleet of employee mobile devices or managing digital signage and other unattended devices.
What is Mobile Device Management (MDM) Software?
MDM stands for mobile device management and it means that a company's IT staff has the ability to remotely secure, lock, encrypt, track, and manage mobile devices on the business's network. MDM enables powerful security measures, quicker troubleshooting diagnosis through remote control, and enhanced monitoring of workplace device usage.
IT managers can also send multiple files to a group of users based on their position, location, and other factors. Some MDM solutions like AirDroid Business even allow for the management of unattended devices like digital signage, vending machines, and Smart TVs.
The benefits of mobile device management for businesses
Beyond just monitoring devices, the benefits of mobile device management also extend to a range of other management capabilities that can be accomplished without the inconvenience of manually setting up or updating a smartphone, tablet, or other mobile device.
Time-saving security and control
Effective MDM ensures that sensitive business data such as emails and documents are always secure. For instance, if a device has been reported lost or stolen, the IT administrator can lock it down, disconnect it, or turn it off completely.
MDM also gives companies better control over their group of devices. For example, a company with many field agents, drivers, or other distributed teams no longer has to set up every mobile device being used by its workforce.
Setting up devices and implementing security software is done automatically, along with pushing out specific tools and apps to employees' smartphones or tablets. Company-wide app updates are also easily achieved without calling the device into the IT department.
Efficient and robust management
While mobile devices are invaluable, they can also be distracting for employees during the workday. Using MDM, administrators can limit the use of social media apps such as Instagram, YouTube, and others to improve work output or reduce excess data charges.
Mobile device management can also prevent employees from using other applications than the ones they need to focus on a particular task. For example, if transportation workers only need navigational tools and apps, MDM can prevent them from using other applications to increase operational efficiency and safety.
Some businesses now use different types of unattended devices such as digital signage for advertising, Smart TVs, and vending machines. Mobile device management enables an IT administrator to track, control, update and secure unattended devices without having to be onsite.
Enhanced flexibility for the remote workforce
When employees need to access files while working on mobile devices, MDM enables convenient access to relevant documents at any time and any location through its centralized system.
Company files such as training materials and forms can be shared as needed while making sure they're only accessed by those authorized to do so. MDM solutions like AirDroid Business allow for grouping capabilities so that IT managers can automatically distribute files to specific groups by region, function, or feature quickly and securely.
The increased flexibility of mobile device management gives companies the control they need over their mobile devices while supporting the freedom of the mobile workforce to work productively.

What you need to know about EMM, MDM, and MAM
An enterprise mobility management (EMM) solution typically combines all aspects of management, including mobile device management (MDM) and mobile application development (MAM), along with other added capabilities to secure and manage email and other content. EMM provides corporate data security and device management that fully integrates into an enterprise's existing security policies and environment.
Depending on a small or medium-sized business's budget and needs, an EMM solution may have more features than what's essentially required. In this case, a simpler MDM or MAM solution may provide the best control and security for your company.
MDM vs MAM: What's the difference?
In contrast to mobile device management (MDM) that focuses on securing an entire mobile device, mobile application management (MAM) is applied to securing only particular applications on a device. MAM is especially helpful in a bring-your-own-device (BYOD) situation where employees use their own mobile devices for work instead of the business providing multiple mobile devices. This way employees don't have to hand full control of their mobile device over to the IT department.
Another important component of MAM is the capability to distribute apps to multiple devices. For example, a business can push out email, contact, calendar, and other work-related applications to an employee's Android smartphone that can be accessed using a special password while other personal apps are not affected.
MAM allows for application-level encryption and security that works regardless of the device's own security. This way IT can remotely lock, encrypt, wipe, and control only the data of the apps they deliver.
A standalone MAM solution does include some drawbacks such as the ability to only manage apps that include management capabilities or those that the developer has allowed to be modified. Also apps managed by MAM have to be wrapped or have an SDK incorporated. Every time the app is updated the wrapping or SDK has to be as well. And if a company decides to migrate to a different MAM solution, each app has to be modified for compatibility with the new solution.
What to look for in an MDM solution
Implementing the right mobile device management solution for your company's needs is critical to the efficient management of a remote workforce. Your IT staff shouldn't have to engage in costly travel or lengthy phone calls to manage your company's mobile devices.
When looking for an MDM solution, if you don't need advanced enterprise-level features, you shouldn't pay for them. A more budget-friendly lightweight solution may be able to effectively fulfill your needs. You should also choose a solution that specializes in your type of devices.
For example, a comprehensive EMM solution may be perfect for an enterprise environment with thousands of employees and mobile devices while a solution that's focused on Android device management may be a better fit for businesses with all Android-based devices. Whatever solution you prefer, make sure you try it out to see if it's easy to use while meeting your needs.
To start effectively securing and managing your multiple business-related mobile devices, install your 14-day free trial of AirDroid Business today.