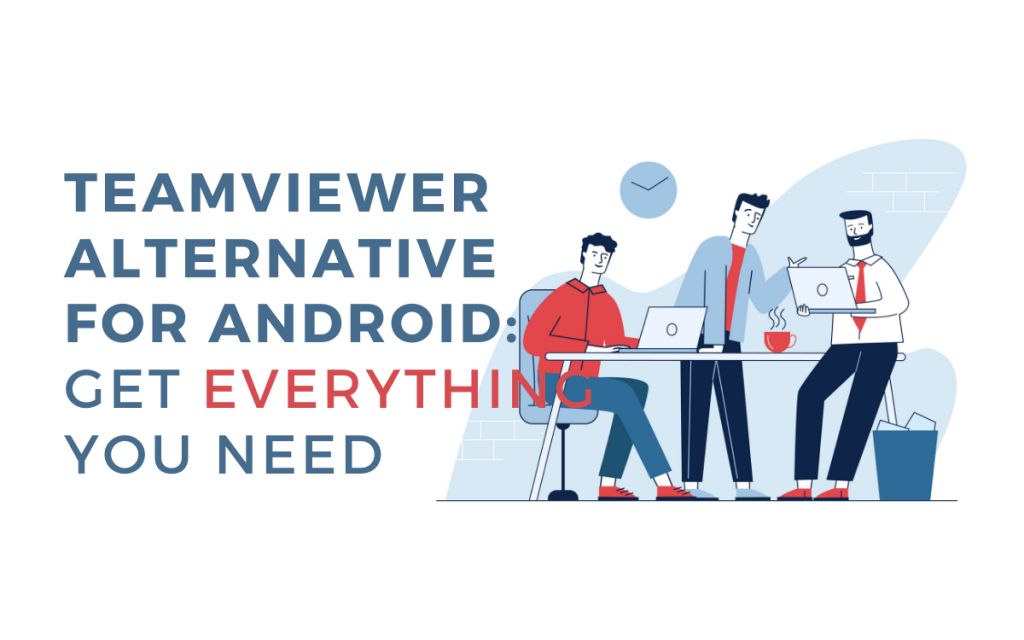 Are you looking for a better TeamViewer alternative for remotely accessing and managing Android devices? Depending on your needs, you may be able to get the same useful features for a cheaper price than TeamViewer. Although, it's a popular remote control and access software choice, it also has some tricky issues that frustrate users. 
For example, recently some TeamViewer free users had their access restricted due to suspected business use. This caused a lot of problems for those who had looked into upgrading to a TeamViewer commercial account but were unable to do so because of their subscription fee. In fact, the most common complaint from users is that TeamViewer is one of the priciest remote control solutions currently available.  
Other disadvantages of TeamViewer include its limitation to share large files, unstable internet connection during sessions, and incompatibility of different systems when using the product.Hence, if your business deploys a fleet of Android mobile devices and requires frequent monitoring and management, you may want to consider an android mobile device management solution that specializes in providing high-performance remote access and control features.
In fact, our customers have told us that AirDroid Business's remote control and access quality is much more robust than TeamViewer's, and has more than enough capabilities for businesses that use Android to assist their sales and customer service processes. 
Choosing the Right Android Remote Control and Device Management Software 
For managing, tracking, and securing Android devices — from 10 to 500 — a complete solution with remote access and device management capabilities could be your best option. This is because many remote computer access enterprise solutions cost more than a mobile device management (MDM) solution while only supporting mobile devices as an add-on feature.
AirDroid Business ranks high in security, reliability, and ease of use for attended and unattended Android devices. With a centralized dashboard, your business can manage a large fleet of devices by organizing them into different groups by feature or usage. AirDroid Business is built for Android mobile devices so you can efficiently manage them without being onsite. TLS encryption ensures data transferring between your devices is secure and reliable.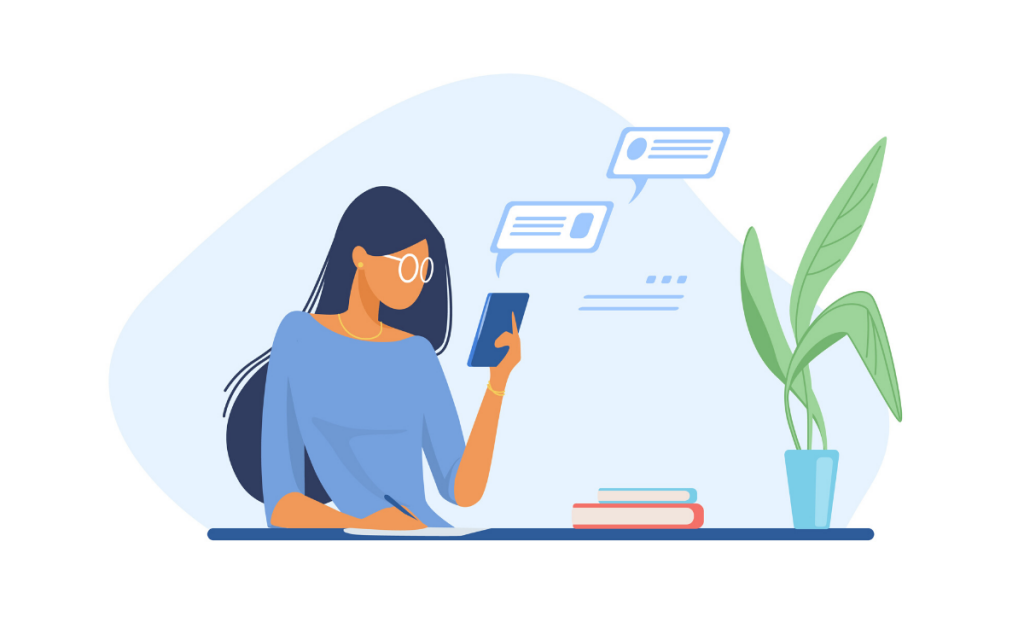 Businesses should now be thinking about mobile transformation more than ever. And when your company relies on Android devices for essential transactions and communication there's an important need to securely manage them. AirDroid Business is seeing more and more devices being used for different tasks every day.
From factories using industry-grade tablets with a smart barcode scanner that links to a cloud database to manage inventory to smart walkie talkies, and tablets in nursing homes that allow seniors to easily communicate with their friends and families, AirDroid Business is managing it all.
Android MDM Software: ManageEngine vs Hexnode
In addition to AirDroid Business, other common alternatives for TeamViewer include ManageEngine and Hexnode MDM. Users have reported that Hexnode, while being fast and simple to deploy, still lacks some features that other competitors offer. 
Users have also stated that Hexnode has all the main features that any business would need but that there are areas for improvement. If you have more than a couple of hundred devices and go through a lot of user and device changes it may not be as well suited for you.

It has been pointed out that the management console interface also has a lot of room for improvement. The navigation menus are a bit confusing and when you enroll a device via an end-user you can't update their user ID and email address once enrolled. But ManageEngine support has been rated as helpful along with having a great user community on forums.
IT professionals: Providing attended and unattended remote support
In most cases, choosing a TeamViewer alternative for Android that provides both attended and unattended support is a smart choice. Even if you're not providing remote support to your customers you'll get the same fast remote access and top features. From a support perspective, AirDroid Business is a reliable tool that rocks TeamViewers socks off when it comes to remote access and device management for Android. Unlike TeamViewer, AirDroid Business is not trying to be everything for everyone and specializes in delivering remote access and device management only for Android.
Read more: Beginner's Guide to AirDroid Remote Support for Business Users
Plus, AirDroid Business complies with industry standards such as GDPR. The AirDroid Support Center prides itself on being able to help whenever you have questions. While costly enterprise IT management software like ManageEngine provides comprehensive support, it can be confusing to navigate despite training videos being available.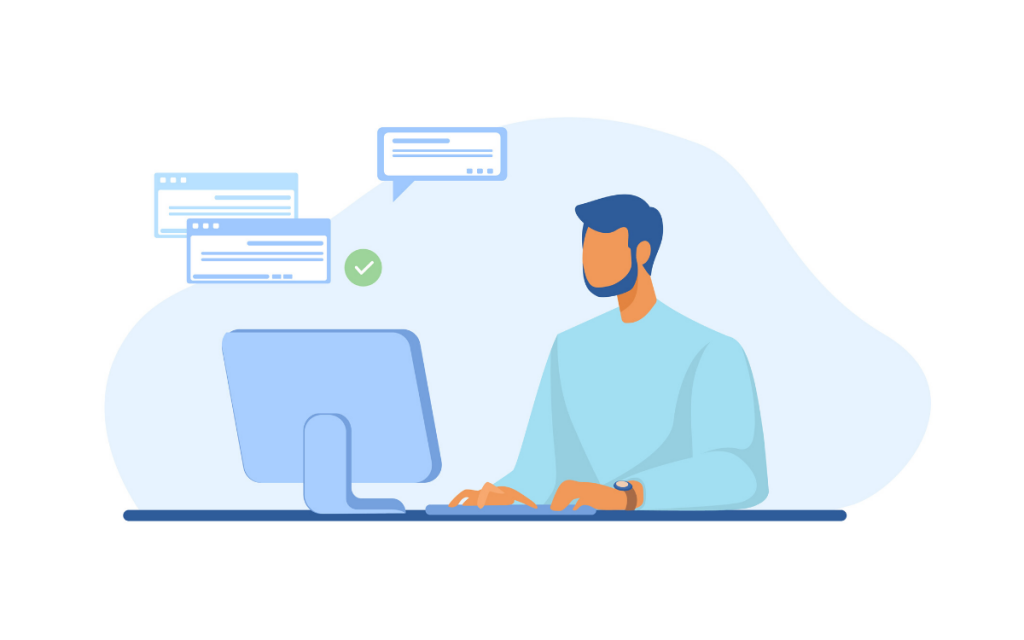 Geofencing is a new feature of AirDroid Business that lets you track the current location and path history of vehicle or delivery personnel. Your IT team can also batch monitor the status of all remote devices and quickly diagnose memory, CPU, and other hardware abnormalities.
Read more: Beginner's Guide to AirDroid Business Geofencing
If you're wondering how to choose the best remote access solution for your business, you may want to consider quality over quantity. While there are some big enterprise IT management software solutions that come with a hefty price tag and try to be a one-size-fits-all solution, think about your particular needs and if they can be met without having a huge impact on your budget. For instance, if you need to remotely access and manage Android devices, a TeamViewer alternative like AirDroid Business could provide all the features you need at a much affordable price. 
Every sized business should first try out any alternative to TeamViewer for Android to make sure it's easy-to-use and gives you the features you want. For those businesses that need to remotely access, control and manage a fleet of Android devices, try it out with a 14-day free trial of AirDroid Business today.