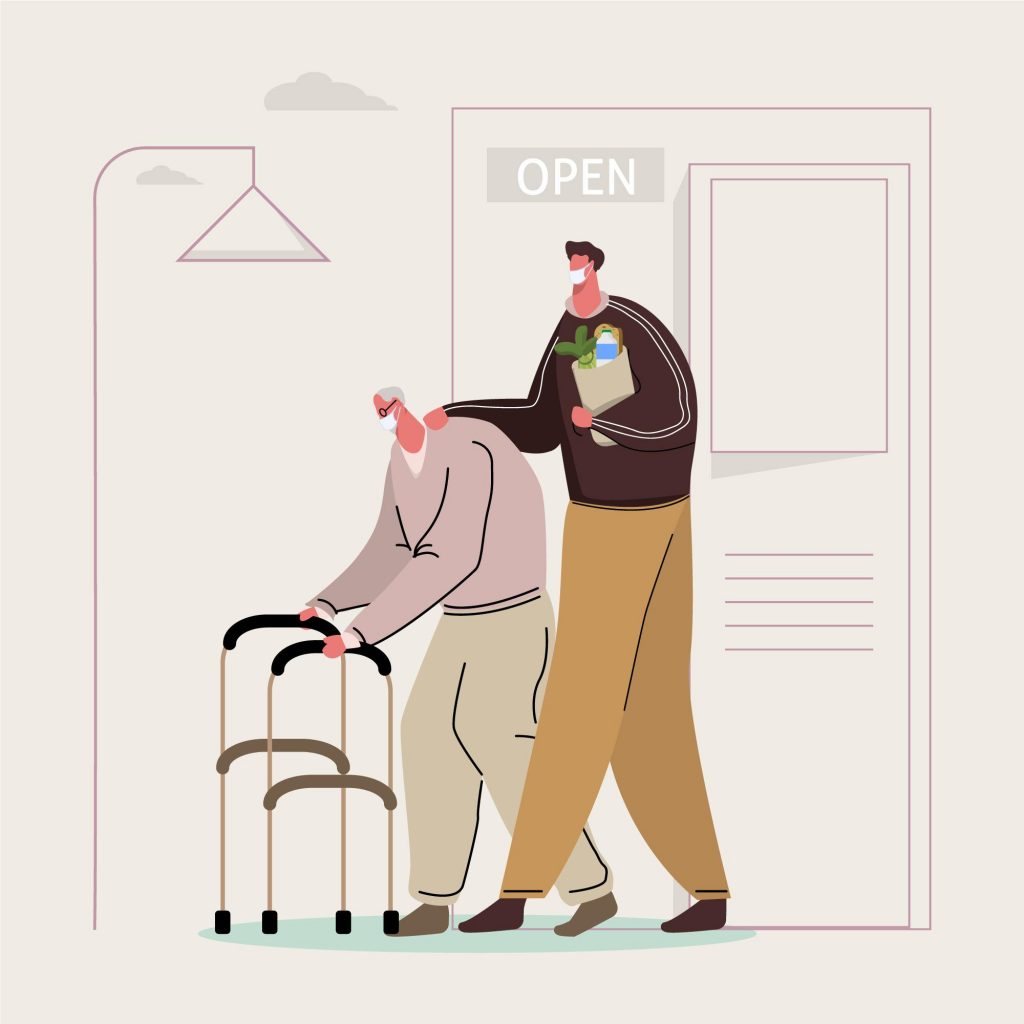 The global pandemic has not been easy for anyone, and while much of the world's population has been focused on the economy, lost jobs, new cases, death tolls and their general health, elderly residents in hospitals and nursing homes have largely been forgotten. This is thanks to COVID-19 being particularly dangerous for both the immuno-compromised and elderly populations who live in these institutions, which means they can't have any visitors for risk of contracting the virus, which is especially sad when in most cases, visits from family and friends are the only highlight in these residents' weeks.
A number of initiatives have emerged to help these elderly residents feel connected to the outside world, from pen-pal drives to family visits through closed windows. Technology has also helped bridge the physical gap between the elderly and their families, with platforms like Zoom and Skype enabling residents to chat as close to face-to-face as possible, without the risks of contracting the virus.
The challenges, however, for the institutions who have deployed mobile devices like tablets that enable these residents to connect with their families, is in the management of these devices. Often, elderly patients aren't well-versed in technology, and have trouble operating the devices because the amount of additional features become overwhelming, and sometimes, the patients make mistakes or change certain settings that can render the devices temporarily unusable.
Luckily, technologies have emerged alongside these mobile devices that can help institutions remotely manage their devices and keep them operational at all times. One such technology is mobile device management, or MDM, and it gives institutions the ability to remotely access, control, and secure devices to ensure they're in optimal working condition. The technology also has bonus features that can help with ease-of-access, like AirDroid Business and their Kiosk Mode capabilities. 
Kiosk mode enables IT managers and institution administrators to lock devices down into one or more functions through it's app whitelisting capabilities. Often, residents become overwhelmed at the range of apps, and don't understand which ones to use to make a video call. Using the whitelisting function means that the devices can be locked down into just Zoom or Skype, so residents don't have to navigate a catalogue of apps to find the right one. Kiosk mode also has the potential to mitigate user-errors on the device, because when the device is locked down, certain settings can't be accessed or tampered with, unless the user has the password.
Technological issues are common in any network of deployed devices, and because COVID-19 means that IT technicians can't currently visit nursing homes or hospitals to deliver IT support, MDM is an essential lifeline. Through utilizing an MDM provider like AirDroid Business, IT managers can remotely provide support to nursing homes and other institutions without having to be there in person. The staff member experiencing the issue only needs to call the IT Manager, who can then view the devices' screen remotely, troubleshoot the issue, then walk the staff member through the resolution.
While mobile devices have undeniably helped elderly residents at nursing homes and hospitals connect with their families and loved ones, giving the residents the equipment to facilitate these calls in just half of the story. As such, organizations and institutions need to have a solution like MDM in place to support this vital set-up so devices can do what they're intended to do: help residents connect with their families.