Last Updated on August 5, 2022
There is a wide range of remote access tools available for both mobile devices and computers. So how do you know what's the best remote access solution for your business? Depending on your company's needs, you may want to consider iOS/Android remote access or PC/Mac remote desktop access software that includes add-on support for mobile devices. 
Computer Remote Access vs Mobile Remote Access
Computer remote access involves accessing the primary office work environment. For example, remote desktop access allows IT managers to administer and monitor employees' PC/Mac desktops and laptops. In contrast, mobile remote access functions as a convenient way to access work data and applications from anywhere.
If most of your deployment involves mobile devices, it's probably a wise decision to choose a platform-specific (or at least mobile-centric) remote access solution. This is because many remote access software are designed to serve enterprise, and they only support mobile devices as an add-on feature. This indicates that SMB owners will need to spend more purchasing an enterprises MDM solution while using only a small part of the software.
Here are some important factors to consider between desktops and mobile devices when choosing the best remote access software for your business.
Unattended Remote Access: managing digital signage, kiosks, and POS
Today mobile devices are used for a variety of functions including digital signage for healthcare and advertising, information kiosks, vending machines, walkie-talkies, mobile point-of-sale (POS), and other commercial purposes. For companies with these types of mobile devices, unattended remote access is a must-have for a more productive workforce.
With unattended remote support, an IT technician can access the mobile device without having to be onsite with it. This helps with efficient monitoring and routine maintenance for you or your customer's digital signage as well as other unattended mobile devices.
Read more: How MDM and Remote Access Can Revolutionize a Customer Service Strategy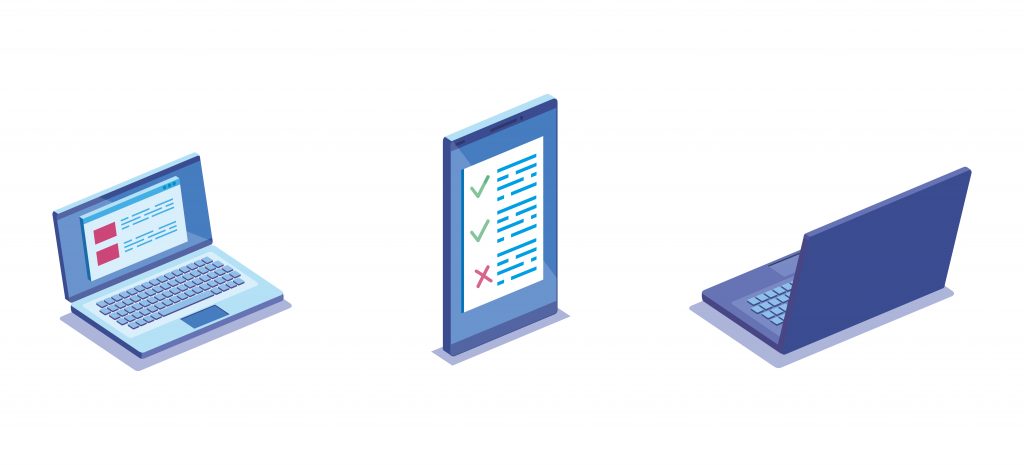 Remote access for Android and other devices allows IT admins to resolve issues quickly for nontechnical users or those traveling in the field. IT troubleshooting can be administered conveniently in real-time from anywhere.
For instance, the device's screenshot function can snap a screenshot of the device's current status to allow your IT team to determine if it's working correctly. Some remote access solutions also offer remote mobile device camera sharing that allows the IT tech to view the customer's hardware using their remote video camera on Android and other mobile devices.
Kiosk mode can also lock down remote devices, making sure that users can engage the device only for its intended use. Lockdown and remote control can be used on a device like an Android tablet that is deployed for an interactive retail kiosk or digital lobby signage. You can easily turn your Android device or tablet into a kiosk with AirDroid Business. 
Protecting mobile devices with remote access security 
Security features differ considerably among remote access software. Some apps provide remote access in a simple, straightforward way while others require typing in passwords multiple times and providing email verification.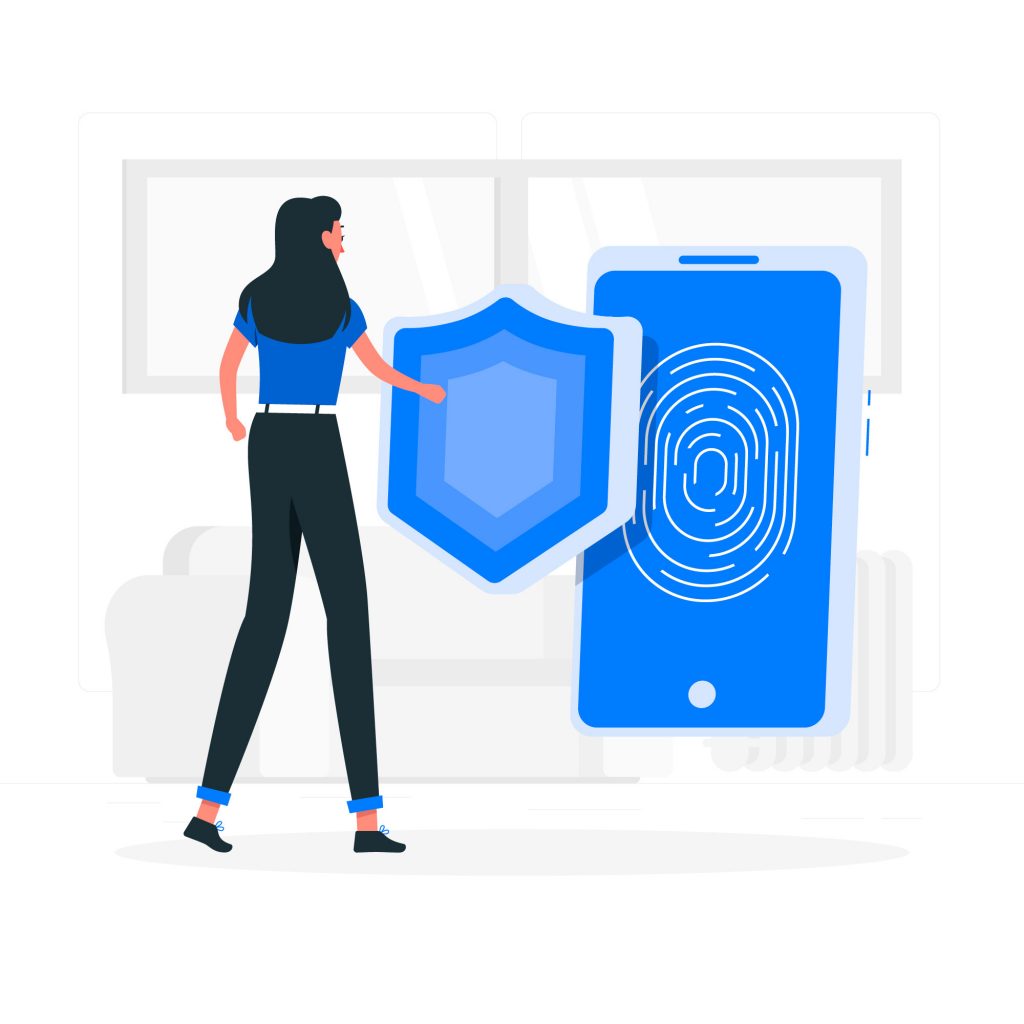 Security can be customized to varying degrees in remote access solutions so it pays to examine all the options to make sure the app meets your enterprise's needs. Since mobile devices can be easily lost or stolen, you'll want to ensure you have the capability to lock and wipe your devices if needed.
Data breaches can risk the reputation of your business, especially if your industry is highly regulated such as healthcare. Mobile devices can potentially leak confidential information if they get into the wrong hands. IT will need to have the ability to perform a factory reset if a mobile device is compromised. 
The importance of a user-friendly remote access interface 
Advanced remote access tools and mobile device management capabilities are useless if they're not able to be easily implemented. The remote access solution's main interface is the hub for remotely controlling and accessing registered devices. This is why an intuitive and user-friendly interface for remote access and device management is essential, especially when you're monitoring hundreds of mobile devices.
A remote access management dashboard for Android/iOS can help you easily scan your devices and their status in real-time. Device grouping can group your devices by location, type, and operating system of the registered devices to perform updates and maintenance.
Understanding your need for platform-specific support
If most of your deployment involves mobile devices, it's often best to find a platform-specific solution. For example, if you have a fleet of Android devices, an android-based mobile device management software can give you remote access and centralized control over your employees' phones and tablets out in the field.
Read more: Looking for a TeamViewer Alternative for Android Devices?
Unlike PCs and Macs, mobile devices aren't stationary most of the time. So, IT managers need to actively monitor each device's status. Manned devices such as Android walkie talkies and tablets used in healthcare or unattended devices like digital signage and mPOS kiosks are usually deployed across a region or country. IT needs to be able to group devices so that they can quickly locate and troubleshoot the ones that aren't functioning properly.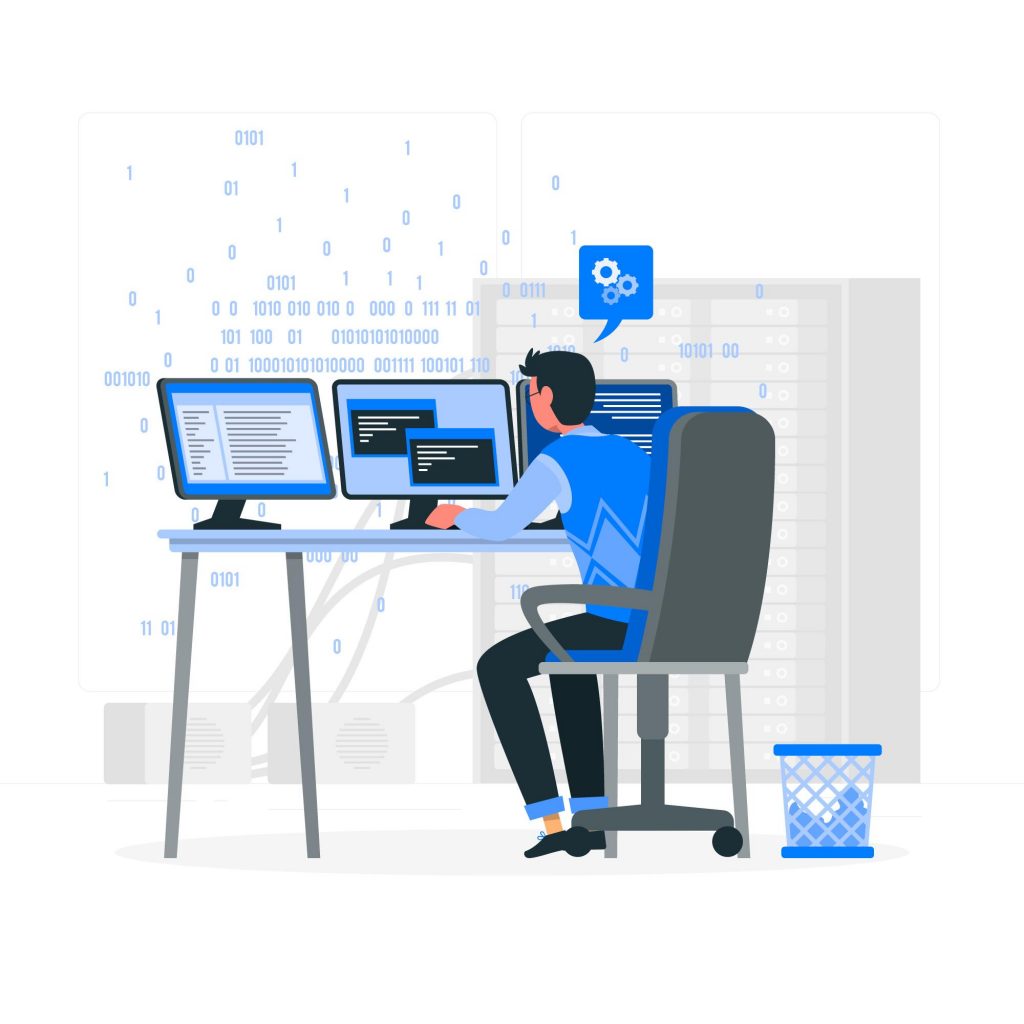 Also, mobile devices deployed out in the field are often in the hands of users who aren't super tech savvy. Many times the user doesn't even realize there's an issue to report to IT. This is why IT must keep constant watch over these devices, and have a platform-specific remote device management solution with the feature of remote access included.
Read more: The SMBs Guide to Remote Access Device Management Software 
When it comes to remote access and other mobile device features, it's crucial to consider your IT and overall company needs. If you mainly rely on PCs or Macs to conduct everyday business, remote computer access software that includes add-on support for mobile devices may be sufficient.
In contrast, if you need to manage and remotely access a large number of employee mobile devices the last thing you want to do is unknowingly allow users to bypass company policies or have to manually manage each device onsite. In this case, a mobile device management solution that includes secure remote access may be your best choice.
With AirDroid Business, IT managers can remotely view device details and status in one main dashboard, group devices for easier management, grant new team members access, remote troubleshoot issues, and ensure that every device adheres to company policy to keep any sensitive data safe.
Before making a final selection on any remote access software, sign up for a free trial to get an idea of how it works for your IT team and employees. Your business can check out the usability, features, affordability, and support of AirDroid Business with a 14-day free trial.