Last Updated on August 4, 2022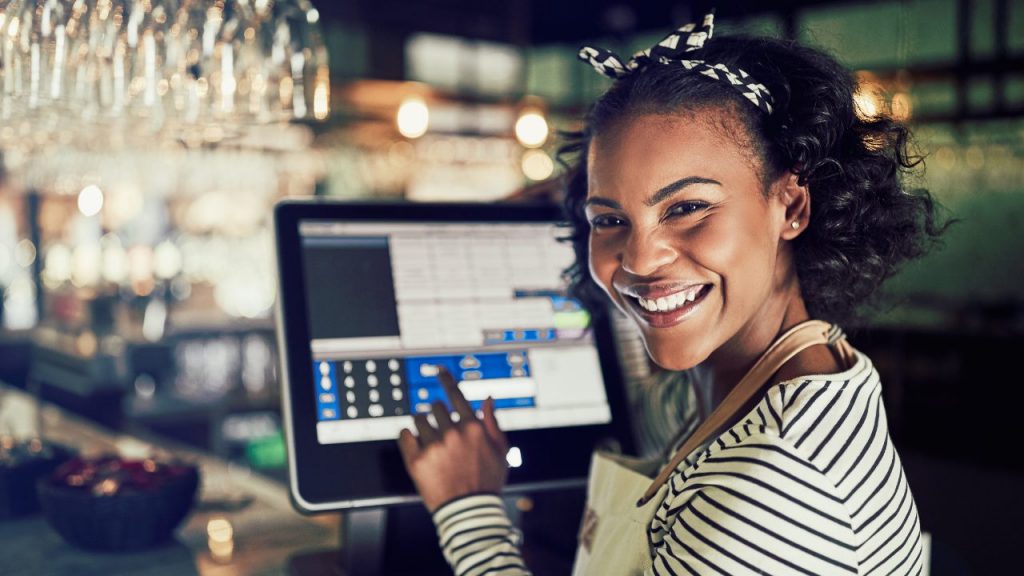 According to a recent study, 50% of businesspeople plan to continue shopping through physical channels in 2030 so the use of mPOS is going to steadily incline. Many retailers, restaurants and hospitality services are turning to these technological experiments. But the merging of physical and digital commerce requires an ingenious approach to point-of-sale systems. For many businesses, this could translate into multi-device point-of-sale systems, with stationary terminals throughout the store and mobile point-of-sale (POS) when the influx of customers demands it.
What is mPOS?
mPOS, also know as Mobile Point Of Sale is an innovative solution that requires a connection with a smartphone or tablet connected by Bluetooth. It is compatible with the ANDROID and iOS system. This very small portable payment terminal has the following advantages:
Optimal security using a Bluetooth connection 
The terminal is light, discreet and transportable from anywhere
Online support for viewing 13-month transaction history
How does mPOS work?
Faced with a domestic emergency that requires a professional visit, not having cash can be a serious problem. That is why having a mobile point of sale (mPOS) at home can get you out of trouble in these types of situations. Shopping online at home is already part of people's routine, whether from a computer, tablet or mobile. Using the card to buy is possible thanks to e-commerce or electronic commerce platforms, such as BBVA Wallet, a payment method and solution for everyone.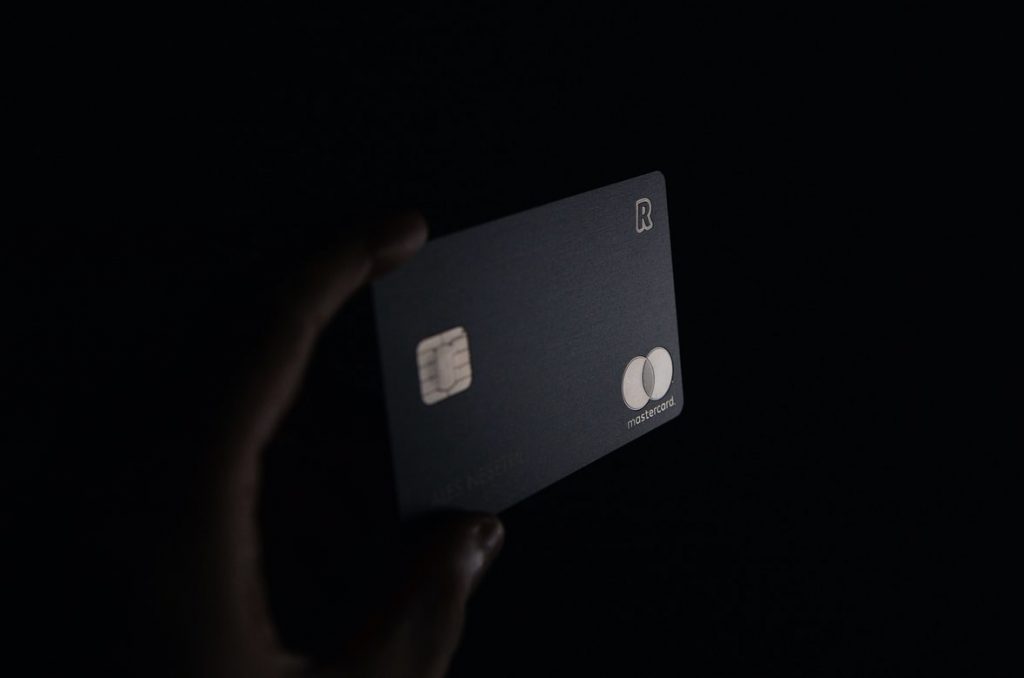 In some establishments you can only buy in cash. If you forgot your credit card, it is most likely that you will have to leave the purchase for another time. So, these portable devices that are linked to a smartphone and work in the same way as a dataphone. The advantage is that they are especially suitable for professionals in constant movement, since their size is usually perfect to be transported, without the effort that would entail moving a traditional card payment terminal. These card readers are connected via Bluetooth to a smartphone and work through apps. There are no physical tickets, and the receipts are sent online. The options for this type of service are varied and each system incorporates differences depending on the device.  
Moreover, the operation is impeccably simple: you enter the amount of the transaction on your terminal, and your customer validates the collection by inserting their bank card. They will then receive his receipt by SMS or Email. The good readability and its speed of payment will allow the mPOS to benefit from an exceptional longevity on the market. This solution is based on 3 elements: A chip card or magnetic stripe card reader, also called a mobile terminal. A mobile device such as a tablet or smartphone that can host the payment application.
The image of a dataphone or POS is very clear, it is seen everywhere and it is easy to know how they work. In the case of mobile devices, their operation is as simple as a traditional POS but they are much smaller, some are smaller in size than a mobile phone charger. This makes it accessible and easy. You can pay without queuing; it saves time and money and it is the future.
Business opportunities for mPOS
There are a plethora of business opportunities that can be valuable to both the company and the customers. We will look at three industries that are using mPOS and how they have begun to utilize it to their advantage:
Retail Industry
The retail industry is perhaps the biggest industry that is using mPOS because it vastly increases your sales by having more devices A cell phone is a powerful tool to raise the quality of service to your customers, if a person enters your store the first thing they will do is confirm if you really have the product they are looking for, imagine that someone can answer them anywhere in the store How much stock you have left, the current price or in which branch they have that merchandise, would be of great value for efficient customer service, since you will not have to go to the counter to receive such basic but important information. In this way also, your sellers will be able to intercept, resolve their doubts and proactively engage the customer to facilitate the sale. The retail industry has benefited and will no doubt continue to do so.
Hospitality/Restaurants
An mPOS is great for hospitality and restaurants and they have already started implementing its use worldwide. Not only is it great for the bricks and mortar businesses, but also using a mobile POS system is ideal for selling at trade shows, food trucks, or traveling markets. The sale through the cell phone is very flexible and lends itself to different situations. It is also an excellent alternative for field sellers, for people who have to move lightly and with the ability to check stock, prices and close sales in the field from their mobile or tablet. It also allows customers to have access to great features too. Splitting the bill at your restaurant, cafeteria, or buffet at checkout has never been easier, so that it makes life more manageable for everyone. mPOS for inventory management is vital for businesses that deal with larger inventories, such as food, hotel stocks etc. mPOS for restaurant management, is a way to keep the business running smoothly.
Travel Industry
mPOS helps the travel industry by creating a smoother system for billing, invoicing, registrations and appointments in the travel industries. It also allows people working in this busy industry to save time. According to one online article, "Easier Transactions Equals Easier Sales". It will allow people to buy and pay for things across the world in a much easier way with less fees and offering a solution to any financial barriers.
mPOS security challenges
Cheap payment systems can cost companies less, but they can cut costs for customers, which can create some security challenges. In terms of security cyberses, they found some holes. There are some things to be aware of when using mPOS systems, and in this instance, it is important to look at companies that can protect your business and offer you smart solutions to avoid any of the following issues:
1. Data Breach
Cybercriminals can steal financial data from weak security and it is no exception when it comes to mPOS systems. It has been a problem for numerous hotels, shops and restaurants. In these particular industries, there is a lot of information held about the customer including their address and other sensitive information. Because mPOS systems are often connected to another device, such as a smartphone or tablet, it makes it easier to hack, which is why you must ensure that you have adequate protection, such as member management which will offer you protection and keep data safe.
2. Unauthorized wifi, apps and websites
Any system that uses WiFi connection is vulnerable to theft and fraud. The wired network can cause slowness, less stability, and worst of all – insecurity. So it's true you can try to secure the network, encrypt it with a strong password, use firewalls and the like, but there are people who specialize in network hacking, so how can we be sure that no one is riding us on WiFi? It is best to look at a company that offers kiosk software to ensure that you can be sure your apps are secure and designed to work the way that you want them to.
3. App updates
If your app isn't updated constantly, you could find that you have further issues with your apps. The payment may not work or you may be more vulnerable to types of theft. You need to ensure that the apps are being well managed, analyzed for anything suspicious and that the upkeep of it is at its optimum. That is why app management is a vital element when you are using your mPOS for Android. Keep your business running smoothly with modern technologies to drive your business systems forward.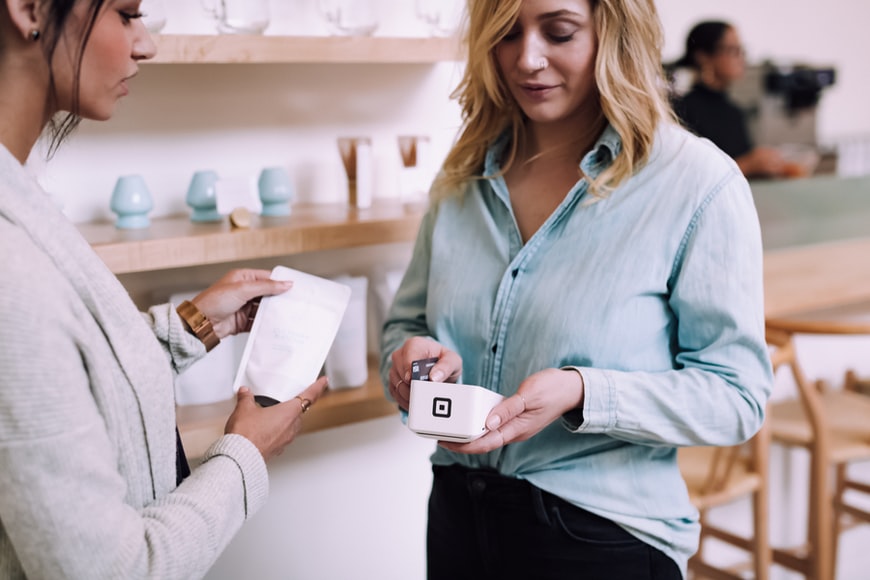 4. Monitor device performance and alerts
If your device is slow or there are any issues, you need to be able to flag them up. This will be a costly mistake for companies that don't look at this matter immediately. You must consider remote monitoring, so that you can keep on top of the mPOS system at all times no matter where you are. You want to ensure that any alerts you get are being dealt with immediately. If this isn't taken care of, you could lose sales or cause an issue with your data, for example.
5. Location tracking
mPOS android systems allow retail staff to check out a customer's items from any location in the store, which saves time and effort. They can handle high in-store traffic zones and location tracking, which is important if you wish to keep the business orderly. They are particularly effective in retail during the busier months such as Christmas and Black Friday sales. Location tracking can be a vital element for any business and should be treated as such.
The Future for mPOS
There is no doubt that the future of business in general is digital. The digital currency is developing worldwide and a way to navigate this is important if businesses wish to succeed. It is not to say that dealing with money is a thing of the past, but it is slowly decreasing. Therefore, the future for mPOS is very bright. Not only is the modern technological world advancing, but also the world is building back again, from the effects of Covid-19. This alone has changed the way businesses see their brand and how they operate with customers. All of which can be pinpointed and linked to better and quicker communication and service.
Point-of-sale systems, from desktop to thin client, mobile point-of-sale and tablet-point of sale, will also need to incorporate new ways to enable a seamless experience. With AirDroid Business, stores will be able to integrate their business strategy with mobile device management through remote access, monitor and control. This means that organizations can check for stock, check inventory, manage inventory, save time and offer customers an even better store experience. There may be a way to also incorporate facial detection which could enhance company's loyalty programs and assist in their operation without the need for separate cards. Some of the biggest things to note about the future of mPOS are:
Increase in mobile payments and tablet mPOS
Adoptions of cloud technology
An exciting personalized customer experience
The use of artificial intelligence
Use of data and analytics and better security
Looking ahead to the future and the use of cryptocurrency
For quicker sales, a more equipped business will utilize POS systems and in addition to this, it will be able to generate more sales with less staff. It offers good product security which protects against theft and can offer numerous benefits by eliminating human error. An exciting time ahead for business in 2021 and beyond. It's predictable that more organizations will integrate mPOS strategy with their business goals. Having an efficient mobile device management solution will no doubt apply stricter data security for company-owned devices. Elevate your mPOS strategy with AirDroid Business today!