Last Updated on August 4, 2022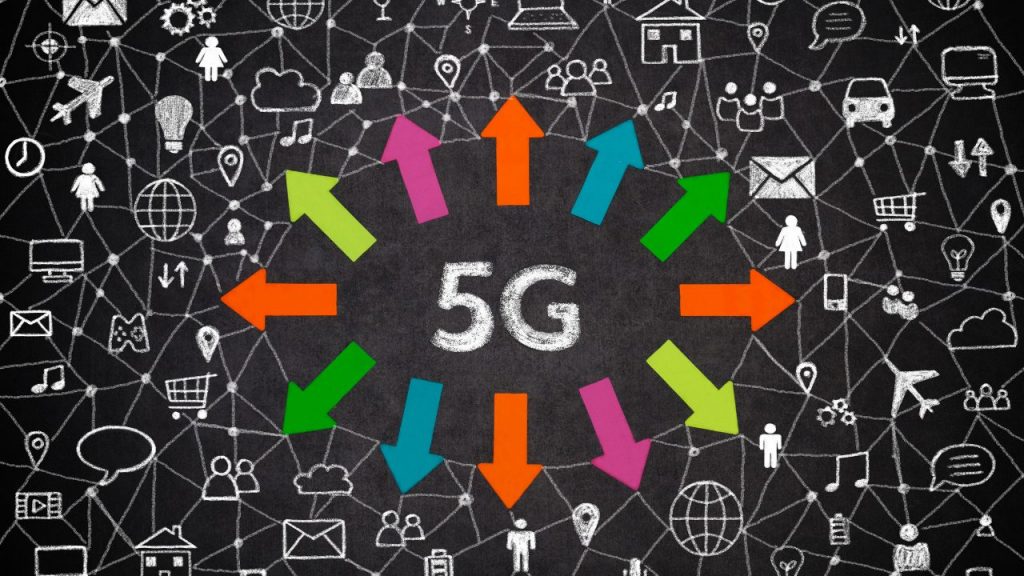 More than 40% of the world will be using 5G technology by the year 2024. The thought of such widespread adoption is fascinating, but the 5G rollout has proven a lot slower than many people expected or would like. Nonetheless, 5G adoption is on the horizon, and we're very excited about it!
In anticipation of this development, leading businesses are gearing up to implement 5G tech as soon as they can get their hands on it. Some businesses already have and are fully leveraging it to increase profitability. The benefits of 5G are numerous, and they're set to revolutionize the way companies and IT teams function.
In today's fast-paced world, businesses and teams seeking to secure the continuity of their offices and offerings must recognize the growth potential of 5G. Otherwise, and at the risk of being prophetic, these businesses are going to be left behind.
5G will impact companies by revolutionizing processes, systems, and business mobility solutions. You want to position your organization to leverage this technology quickly. Below, we provide a highlight reel of the growth impact of 5G on businesses and teams.
But first, a closer look into the groundbreaking phenomenon that is 5G.
What is 5G, and What Growth Impacts Can We Expect?
5G translates to "fifth generation". It's the next revolution in wireless communications technology. 5G tech operates on shorter but higher frequency bands of the radio spectrum. Its peculiar mode of operation is why it's speedy, has low latency, and a greater load capacity. Some researchers believe 5G's efficiency is up to 100 times that of a 4G network.
5G is the next evolution. It's faster and better. This new communication tech is the upgrade to 4G and all other network generations. As a groundbreaking technology, it will open up new use cases in mobile data. Fresh opportunities and potentials will emerge in the global eCommerce and tech market as a result. It'll also change activities like gaming, web conferencing, and streaming as we know it.
It's easy to understand the hype around the technology, and we fully expect it to justify this. Imagine when you can surf the web at 10 times the speed you're currently browsing. Maybe that's too abstract, but we'll put it in perspective for you. Let's examine some of the growth impacts 5G can have on your business.
1. Improving Digital Marketing Methods
One of the biggest benefactors of 5G tech will be digital marketing. The speed and efficiency 5G offers will improve most digital marketing processes. For example, search engine optimization and search engine marketing methods will change. People will be able to view high-quality pictures and videos in seconds. The sheer speed of the internet will eliminate the need for some SEO techniques and birth new ones in their stead.
With 5G tech, people will be able to browse web pages faster. Impatient customers won't have to leave a page due to slow loading times. There'll also be less need for web owners to reduce the size of the videos and images they upload on their websites.
As such, digital marketers will be able to upload higher-quality images and videos to their websites and campaigns. Convincing customers to buy products will be easier with better quality media to accompany their efforts.
2. Enhancing Big Data Analysis
The way a company deals with data can affect its profitability and growth propensity. We live in the communication age, and data is a valuable commodity. The ability to gather, analyze, and use as much data as you can get your hands on will help your business.
With 5G, big data analysis on this scale won't be a problem. Also, business continuity management software will run smoother, more efficiently, and faster on a 5G network.
5G will facilitate advancements in automation, AI, and the internet of things. All these are technologies that deal with big data. Plus, you can use AI and related technologies to collect data for analysis.
Imagine bots gathering data for you at 10 times the speed they're currently doing. Then imagine using analytics software that can analyze tons of data in seconds. You'll have all of this information available to you in far less time.
3. Improving Remote Working
Since the turn of the decade, remote working has been on the agenda for most businesses. The COVID-19 pandemic made the need for remote work more apparent, and while its adoption has increased a lot over the last few months, it still has a long way to go. Conference calling, remote communications, collaboration, and remote device management still aren't perfect, but 5G tech can facilitate significant improvements to these elements.
AR, VR, and seamless connectivity can make remote meetings feel like you're in a room with the entire team. Teams can now communicate faster and with better security using a 5G-enhanced cloud communication platform. IT teams also have constant, uninterrupted access to a faster internet connection.
Seamless connectivity enables remote call center workers to use voice over IP routers with greater efficiency too. Do you want to call and talk to prospects, customers, or clients? Your internet connection needs to be excellent to do so seamlessly, and 5G offers the best internet connection you've ever seen.
4. Reducing Costs and Improving Productivity
5G tech will facilitate a further shift from hardware to software-based systems. IT teams can get rid of gadgets as they move to a software-based network environment. For example, you can convert data from hardware form into software before disposing of the hardcopy. 5G technology makes this conversion process faster and smoother.
Disposing of hardware reduces your total overhead for the purchase and/or maintenance of these materials. You can then invest your savings into improving the wider profitability of your business or IT team.
5. Better Transport and Package Delivery
It's hardly news that the technology exists for self-driving cars and cars you can control remotely without being at the wheel. One of the major issues affecting the implementation of these vehicles is poor wireless connectivity. Without stable connectivity, the cars can't receive instructions in real-time, and this can spell disaster. 5G has the ability to eliminate information lapses thanks to superfast network speed.
5G also improves the prospect of using smart traffic lights. AI-powered traffic lights will reduce waiting time in traffic and prevent accidents. With self-driving cars and smart traffic lights, package delivery will improve. Delivery and logistics will be faster, smarter, and without the risk of tampering and pilfering. All these improvements will be possible thanks to 5G.
Driverless trucks will also benefit the freight transport and logistics industries, but to enable driverless trucks, low latency vehicle-to-vehicle communications and vehicle-to-environment communication are key.
5G is a low latency network capable of fulfilling the conditions necessary to deploy driverless vehicles. The near-perfect nature of this tech will improve logistics for your business and potentially reduce how much you spend on package delivery.
6. Improving Retail with AR
Augmented reality is already making waves in retail by finding applications in different niches and markets. AR enables customers to visualize items they see online in an environment of their choice. Even in local stores, customers can view additional information about products by pointing their phones at them. The applications of AR to retail are limitless.
But until recently, the use of AR was limited due to poor network connectivity. 4G technology came in and was able to solve part of the problem. Now imagine the effects 5G will have on AR and its application to retail. We shouldn't limit AR or 5G tech to retail alone, however; the service industry will also enjoy similar benefits.
5G technology will facilitate the easier discovery of local businesses via customers' mobile phones. It'll further encourage online shopping with faster navigation through eCommerce stores. You'll also be able to communicate better with customers using the best call center software available, with 5G improving communication methods and making them more effective.
7. Providing Better Data Security
Sometimes, the security of a system depends on the speed of its response to threats. For example, when malware attacks a system, the antimalware's reaction speed will determine the extent of the damage the virus can do. With the faster internet connectivity 5G provides, IT teams will thus be able to identify and prevent attacks faster.
IT teams can react and counter hacker activities quicker with faster internet connectivity. 5G tech will enable faster data processing to the point that IT teams can use AI programs to counter phishing attempts at lightning speed.
5G will protect the integrity of data too. For example, faster connectivity will effectively eliminate low-quality compression in images and issues of mic echo during data transfer.
5G Will Ignite the New Industrial Revolution
5G brings numerous advantages to businesses and IT teams, but how it will benefit a business or IT team specifically will depend on the level of implementation.
We expect the introduction of 5G to ignite industry 4.0 — the fourth industrial revolution. It'll usher in a world where everything is connected, processed, and digitized. The fourth industrial revolution will transform and advance many industries, as well as potentially establishing new ones.
Will you be at the forefront of the revolution or will you get left behind?
Author Bio:
Jenna Bunnell is the Senior Manager for Content Marketing at Dialpad, an AI-incorporated cloud-hosted contact center analytics and unified communications system that provides valuable call details for business owners and sales representatives. She is driven and passionate about communicating a brand's design sensibility and visualizing how content can be presented in creative and comprehensive ways. Here is her LinkedIn.