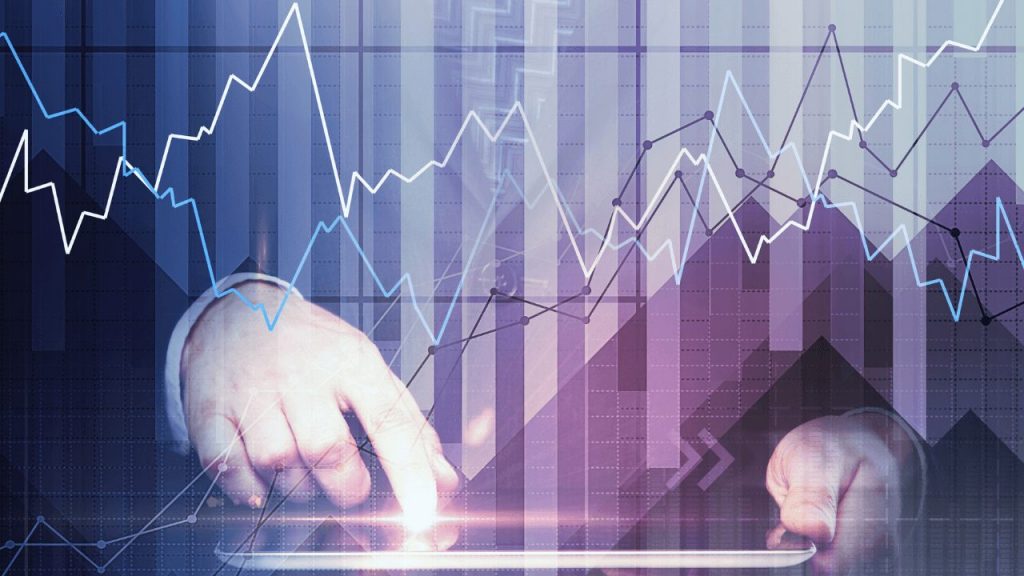 In the past few years, the idea of a conventional workspace has drastically changed across many industries, especially in the case of digital businesses that have embraced a store-less approach. Additionally, due to the COVID-19 pandemic, many companies have been forced to shift towards remote working to follow social distancing rules.
In the middle of this compulsory switch to telecommuting, EM (Enterprise Mobility) has risen as a perfect opportunity for modern companies. Many digital workers have started to operate remotely, using smartphones and mobile devices as their primary business tools.
According to a report carried out by economy and industry expert Global Market Insights, the Enterprise Mobility Management (EMM) market was valued at $3 billion in 2019. The EMM market size is only expected to grow, reaching the jaw-dropping 11 billion mark in 2026 (with a Compound Annual Growth rate of 15% per year).
As you can see, Enterprise Mobility Management is an integral part of the immediate future for any forward-thinking and modern digital business. If you fit this description, you may want to have a look at these 4 tips to build a good enterprise mobility management strategy.
1. Set boundaries (and stick to them)
The first step towards launching a EMM strategy is designing a solid and well-thought-out roadmap. This plan should include some rules regarding the use of mobile devices. Nothing too rigorous or strict, just some basic boundaries. You should start by setting some device restrictions. This means no inappropriate uses of smartphones and no unnecessary apps.
The main idea here is that mobile devices should be used exclusively for business-related tasks (at least during working hours). A survey conducted by Statista in 2019 revealed that 46% of working adults in the US used their smartphones for both business and personal activities.
These 'boundaries' should apply both for companies with BYOD (Bring Your Own Device) policies and businesses that provide 'enterprise phones'. In the latter case, consider purchasing a mobile device armed with an advanced call blocker to avoid nuisance calls and non-business-related issues.
Additionally, it's important to understand how to properly manage and monitor your remote workforce regarding the issue of boundaries. Most often, business owners and team managers struggle with the idea of striking an effective balance between being assertive and goal-oriented and trying to be too ruthless. Your mobile workforce should be allowed to work at their own pace as long as they can meet deadlines and help the team reach company goals.
The best way to approach this problem is to give managers and HR workers effective performance management tools, so that they can track your staff's work without overstepping boundaries and allowing workers to do their job freely. Also, you should schedule some weekly or monthly update meetings within your roadmap in mind. Let's move on to the next point.
2. Gear up! (Tools and solutions to have)
If you're going to embrace a mobile approach to your remote workforce, you should invest in high-quality mobile devices. The types of tools for device management to launch a mobility management strategy successfully.
In 2021, sticking to email is far too limited when it comes to enterprise communication. Looking for an outlook alternative, a more robust option that provides you with a greater range of features, is the way to go.
The key piece of advice here? Look for UCaaS (Unified Communication as a Service) solutions. UCaaS is revolutionizing the way digital workers communicate with each other. These solutions can boost your company's productivity by allowing teams to collaborate more effectively.
Let's be very clear about this: UCaaS is great, but the goal here is to find the solution and provider that best fits your needs and priorities. Make sure that you find a EMM company that can offer both state of the art devices and relevant features such as:
A conferencing speakerphone: specially designed for those busy mobile and remote workers who like to multitask during meetings.
Live chats: perfect for mobile workers that prefer instant messaging over long calls every few weeks.
Task management and calendars: features included in many collaborative apps ideal for workers using mobile devices. These features can prevent teams from missing deadlines and share the responsibilities and burdens of managing a project.
Cost-tracking: perfect for teams working within tight budget constraints.
Secure file sharing: ideal for companies that operate in industries like telebanking or telehealth, where sensitive information is managed daily.
Web teleconferencing: cloud-hosted video calls that can be supported by most smartphones and mobile devices.
3. Stay cyber secure (risks and measures)
With the popularity of BYOD policies and mobile workforces using IoT (Internet of Things) connected smartphones as business devices, digital companies have been forced to face the dangers of cybersecurity challenges. According to a survey conducted by Statista in 2018, more than half of all mobile workers worldwide share data via IoT-connected devices.
As you may already know, many cybersecurity breaches and data leaks happen due to IoT-related problems. The best mitigation strategy to avoid any issues is to start by embracing network segmentation; so that (in the unfortunate case of a cyberattack) the entire network is not damaged.
Another key cybersecurity measure is employing MDM (Mobile Device Management). MDM allows security experts within the IT department to safely and remotely control your staff's devices. However, businesses that follow BYOD policies may not be able to employ MDM due to privacy measures regarding the remote management of their mobile workers devices.
If this is you, don't despair, you can always embrace the COBO (Corporate-Owned, Business Only) approach. COBO is one of the keys to manage mobile devices since it's a very popular EMM strategy. In this model, mobile workers are provided with a "company phone" that can be used for business purposes. Remember what we said about setting boundaries? This approach is not only instrumental in developing a healthy working environment, but it can also mitigate cybersecurity risks.
Last but not least, it's crucial to train your remote workers when possible. So that they understand the primary risks and can mitigate them on their own.
READ MORE How to Ensure Mobile Security For Your Remote Team
4. Leverage the power of the cloud (and automation)
Thanks to the rapid increase in cloud-based computing power and AI-powered systems, automation has taken over many aspects of a business. Nowadays, most software developers can perfect their apps and programs thanks to automation testing and RPA (Robotic Process Automation) technology that speeds up complicated and tedious tasks.
Other automated and cloud-powered software solutions for businesses include WMS (Warehouse Management Systems), cloud-hosted automatic inventory solutions that monitor, report, and update a company's inventory with every shipment, delivery, sale, and transfer.
But how can such automation help your EMM strategy? Well, as you may have imagined, the answer lies in cloud migration. In the past few years, RPA and cloud computing have drastically changed how both digital and mobile workers approach their jobs. RPA can be implemented in every aspect and point that we have previously addressed.
Just in case you are wondering how exactly automation and the cloud can help launch your EMM strategy, here's a quick break-down:
They can set automated reminders for deadlines and automated (previously scheduled) calls that can help keep teams connected, linking supervisors to mobile workers, keeping everybody in the loop.
They can track, record, and store data regarding your remote and mobile workers' progress.
The cloud is essential for cybersecurity too. Storing your data and files in a password-secured server in the cloud is the safest and most practical way to keep your data organized and secured. Using the cloud can help you retrieve data anywhere, and at any time and employing end-to-end encryption can help you share information safely and efficiently.
Here are some facts for those data-driven business owners out there. During the first quarter of 2020, the vast majority of companies (a whopping 87%, to be specific) indicated that they have used the power of the cloud in some form throughout their business structure.
Following a good enterprise mobility management strategy is crucial in 2021. You must always be ready to develop new solutions and strategies to improve your mobile device management, keeping your staff secure and enhancing their work-life.

Author Bio
Elea Andrea Almazora. Elea is the SEO Content Optimization manager for RingCentral, a contact center services provider and the leader in global enterprise communication and collaboration solutions on the cloud. She has more than a decade's worth of experience in on-page optimization, editorial production, and digital publishing. She spends her free time learning new things.