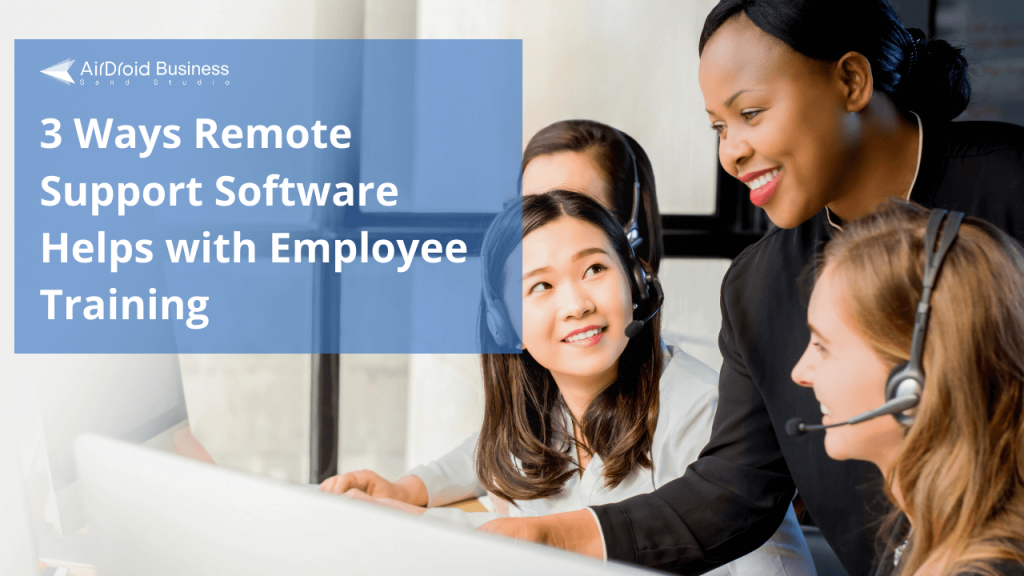 Supporting the remote workforce now requires more than laptops and phone conference calls. Especially for businesses that are scrambling to implement work-from-home policies during the COVID-19 pandemic, keeping staff engaged, productive, and trained in new technology can be challenging.
Due to social distancing requirements, operations and workforce training must be maintained with minimal direct influence. As a result, organizations are implementing new technologies and deploying more mobile devices for a fully remote workforce.
Employees and staff need to quickly get up to speed to effectively use their technology and devices. This is where remote support software can step in to assist the employee training process, increase familiarity with new devices and hardware, and make it easy to provide secure ongoing help as needed.
Here are some important ways your business can employ remote support software to support employee training and development during COVID-19 and beyond.
1. Training for physical equipment or devices
Many organizations are still not enabling their employees with the most effective digital tools. But even those who are supplying their staff with the proper devices need to effectively train people how to use them. With remote support software, you can conduct online employee training efficiently and empower them the knowledge to use their mobile devices.
Many staff members need to be trained in working with physical equipment. The remote camera, snapshot, and tutorial gestures in Airdroid Remote Support allow real-time demonstrations that are clear and specific for any type of employee training program. For example, your business can conduct safe online employee training for staff based anywhere across the world.       
2. Monitoring the onboarding and learning process
Empowering staff with virtual training resources and guidance on company policies is important for keeping employees engaged and productive while working remotely. In a recent HR survey, employees were asked what helped them transition to remote work and 45% of respondents mentioned company-provided technology and collaboration platforms. In other words, having a solid employee training plan and the right remote training tool all play a crucial factor within remote work solution.
While it's essential that employees and staff feel connected during this unprecedented time, many small businesses actually don't have a shared platform for effective communications apart from emails. This is where a remote support software comes in. A remote support software can make team collaboration instantaneous, monitor employee learning process, reinforce new skill sets and work-related communication. This way employees don't feel left on their own to figure out the best ways to work together and stay productive remotely. This especially applies to employees that travel or don't work at a fixed location like in an office. According to key findings by the Deloitte Digital Mobile Employee Survey, 59% of the workforce is operating this way.
3. Offering ongoing engagement and troubleshooting
When employees need to ask for help with any issues they can instantly connect with someone to get the information and guidance they need. Research from Gigaom shows that 87% of remote team members feel more connected when using videoconferencing. Especially if you're using employee training methods for physical equipment, video interaction plays an essential role in facilitating effective communication.
Those who you've chosen to lead training must also be initially trained themselves. AirDroid Remote Support offers flexible member management with multiple seats that let you easily onboard your training staff. It will also allow your IT team to maintain control of troubleshooting any devices that are out in the field. This serves as a great workforce training tool for most businesses that have unattended devices deployed across different locations.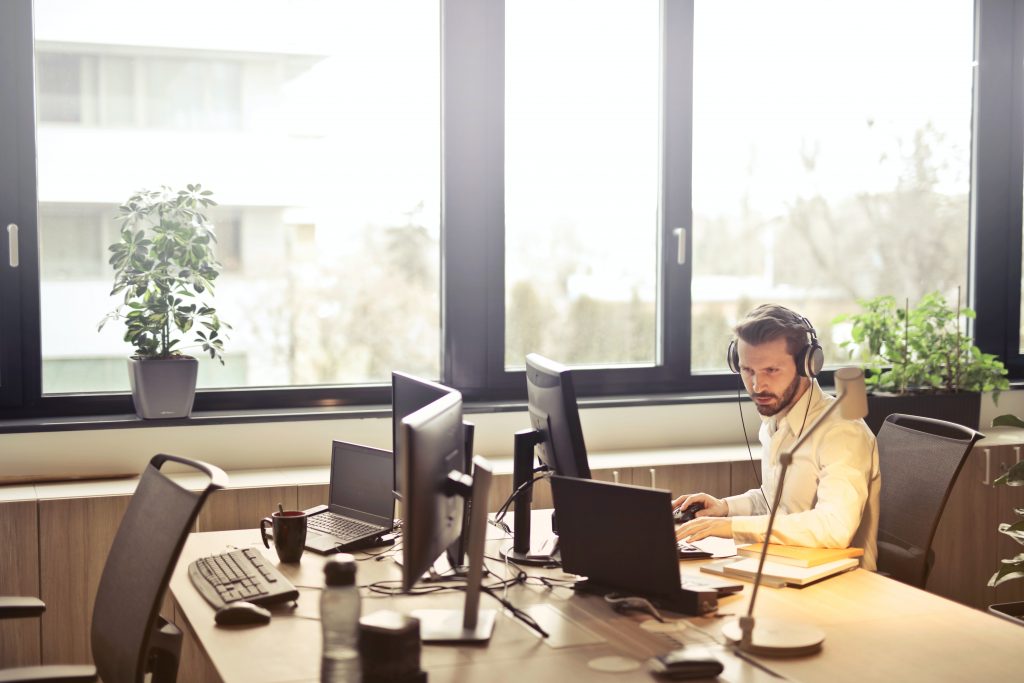 As more companies are implementing new technologies and deploying new devices, they can't overlook the importance of employee training. Through a workforce training program using remote support software, your employees and staff will be able to maintain productivity, effective collaboration, and clear communication. The COVID-19 pandemic has more fully decentralized the business environment, which will likely make remote work the new normal in the coming future.
Hence, it's imperative that businesses get in place all the technology and policies to meet this inevitable digital transformation. Remote support software is an important part of this remote work transition. In addition to the common features that are offered by most remote support software solutions, AirDroid Remote Support includes remote control and access, screen and file sharing, annotations, remote camera sharing, and cross-platform support for iOS and Android.
Get a 30-day free trial of AirDroid Remote Support to see if it's right for your organization today.