Last Updated on August 4, 2022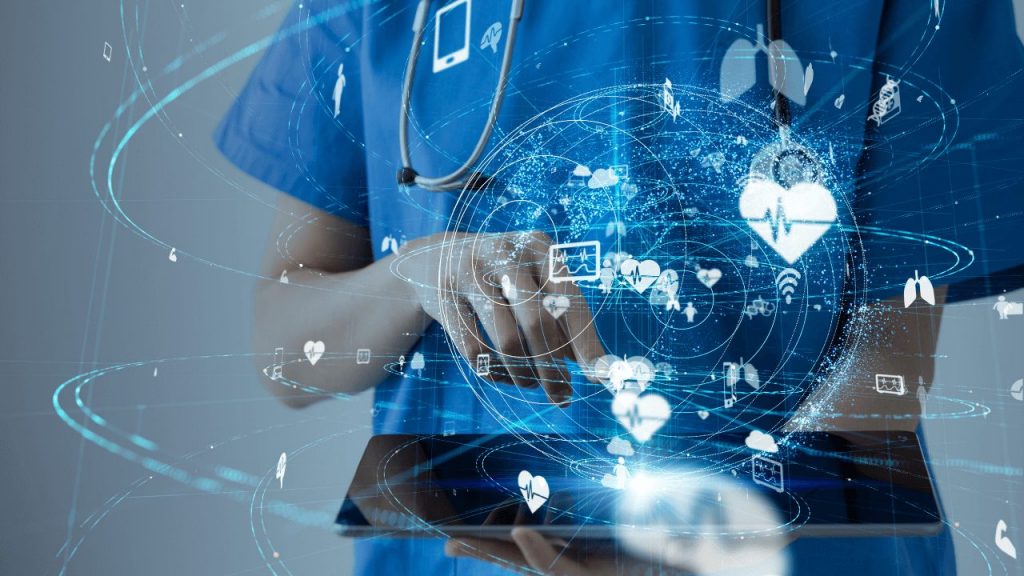 The COVID-19 pandemic has led to many changes in the healthcare systems around the world. Due to the unprecedented situation of COVID-19, the healthcare facilities are getting exhausted and there is only a certain number of patients that can be treated physically at a time in the hospitals.
Remote Patient Monitoring (RPM) is a branch of telehealth and includes treating patients from a distance. Patients use wearable devices which are used to convert real-time results as reading for the healthcare staff. Whether a patient is at the office, home, school, or traveling, they can still be monitored at all times.
Remote Patient Monitoring (RPM) has a lot of benefits for patients as well as the healthcare facilities, as it helps in treating patients from a distance. This method of treatment is convenient for both parties as they can get treated from the comfort of their homes with a reduced number of resources which is also cost-effective.
COVID-19 and Telemedicine Trends
Although the technology of RPM had been there for ages people had always felt reluctant towards it. Moreover, due to a lack of funds and other resources, not many people relied on RPM, and the trust level was considered low.
However, after the COVID-19 situation, the tables have turned and people are massively shifting towards the telemedicine field. Just in the past year, we have observed several telemedicine apps as well as healthcare facilities opting for the telemedicine approach.
Healthcare providing facilities including Mount Sinai Health System, St. Luke's University Health Network in Bethlehem, Pennsylvania, and University Hospitals in Cleveland, Ohio, started providing remote patient monitoring services after COVID-19.
Considering how contagious the COVID-19 virus is, the telemedicine facilities are just appropriate for this time. For people who have other health problems such as diabetes, heart issues, etc. it is optimum to get remote services rather than burdening the healthcare staff in such a time.
Not only RPM depends on devices but also video calls between the patient and healthcare staff. This allows a one-to-one conversation between the two parties to explain all the concerns in a focused manner. Just because the treatment is remote doesn't mean the patient is getting any less attention as compared to the patients in the hospital.
RPM Service Providers
Considering the effective cost-saving benefits of RPM, there are several services that are now providing RPM including:
• Honeywell Life Sciences
RPM Must-Know Data and Statistics
RPM is making a big difference in the healthcare industry, let's have a look at a few supporting statistics to understand this better:
• As per a survey, a significant drop from $129,480 to $36,914 was observed due to the usage of RPM (72% decrease in expense). 
• RPM reduces emergency department/urgent in-office visits.
• RPM has the potential to prevent between 460,000 and 627,000 heart failure-related cases every year. 
• Around 70% of the patients are willing to use remote health monitoring devices including sensors or swallowed monitors to collect personal health data. 
• Correctly using telemedicine facilities can reduce the risk of patient mortality by up to 45%. 
The stats above are indicating the benefits and significant change observed with the practices of RPM. The advanced technology is helpful and convenient for patients as well as the health providing services. It is also cost-friendly and more accurate as compared to traditional practices.
Remote Patient Monitoring Devices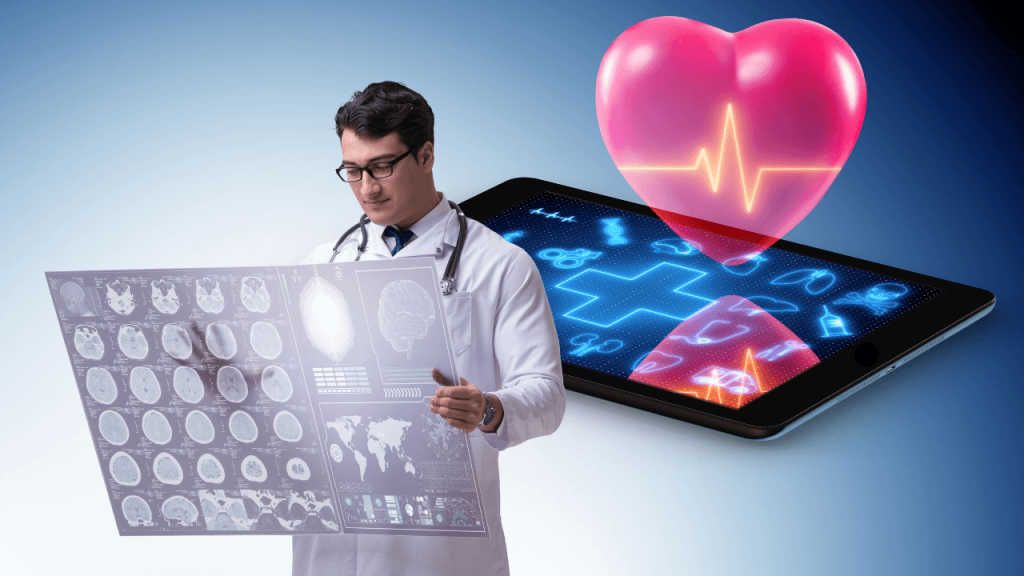 The devices that are used to collect and transmit data are called remote patient monitoring devices. These devices acquire, transmit, process, and store patient data to send it back to healthcare staff to monitor. A few of the examples include Fitbits, bluetooth-enabled scales, wearable heart monitors, skin patches, shoes, glucose monitors, and trackers.
Advantages of Remote Patient Monitoring (RPM)
It is not only convenient but also cost-effective for healthcare facilities to adopt RPM. It doesn't occupy the hospital space and is a faster way to provide patient care. As technology is evolving, telemedicine is also advancing and newer innovations are being introduced in the field.
Smart devices are now used to collect accurate and precise data in real-time. With these gadgets and wearables it has become a matter of minutes to identify the problem area for the healthcare professionals.
There are multiple advantages and pros of remote patient monitoring such as
• Reduction in emergency healthcare situations
• Decreased number of readmissions 
• An increase in health provider revenue
• Decreased burden on healthcare systems
• Drastically improvement in patient outcomes
Benefits of Telemedicine
1. Easy and Accessible Healthcare
Considering the situation of COVID-19, there is a lot of threat in visiting hospitals, not only is there the threat of catching the virus but also the healthcare facilities are exhausted. With RPM, it gets easier for hospital facilities as well as patients to get professional healthcare support and treatments.
Through remote monitoring, it is easy for physicians to treat more patients without physically being present at the same location. Moreover, RPM has long-reaching impacts that go beyond the pandemic. It will be critical to increase access to healthcare in remote locations where medical services were present.
With online consultations and remote monitoring, patients in remote areas would get access to top-of-the-line healthcare services. This is an excellent way through which people are getting facilitated because of the remote patient monitoring technology.
2. Improved Quality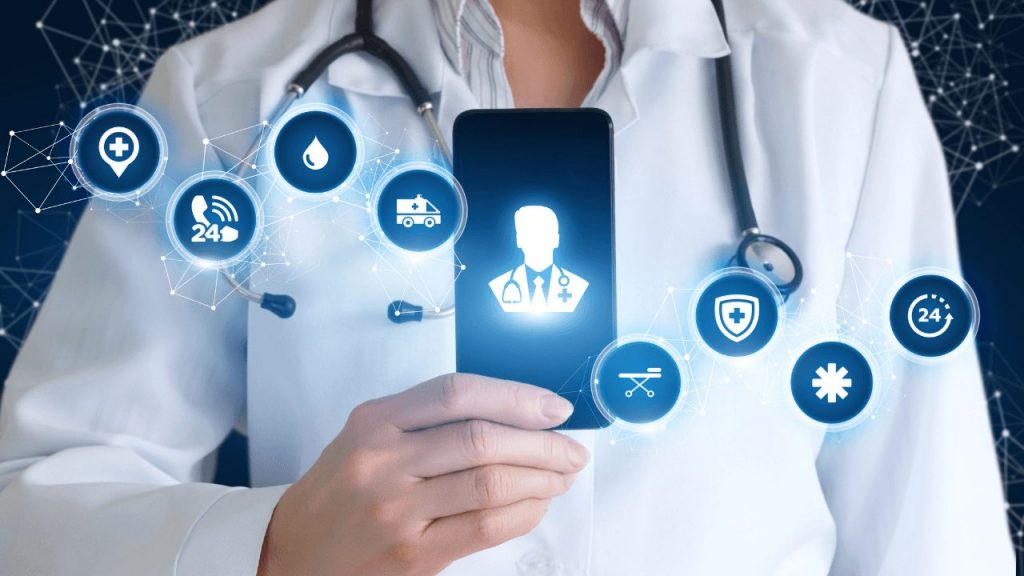 The quality in healthcare facilities has improved in remote monitoring as the physician gets more accurate information and patient data and is more focused virtually in diagnosing the patient.
The patient doesn't have to go through a lot of delays and the hassle of booking an appointment. Moreover, for physicians, physical checkups can get hectic however, with virtual appointments there are fewer chances of burnout for the physicians.
The technology used in RPM is focused on improving patient experience and helps them get more familiar with the physician and communicate their problems in a better way. The patient's comfort makes the whole system better and more comfortable. It is also less intimidating for the patients to get their treatments virtually.
Moreover, when a patient is getting the remote treatment, they are likely to be involved in improving their health and listen to doctor's and physician's instructions carefully as compared to that in hospitals. This way RPM is helping the entire medical system improve.
3. Individual Attention
While receiving treatment at home, one thing that is assured to the patients is the quality of services they are provided with. At a hospital, all the facilities including your doctor are shared, however, at your own house, everything gets exclusive.
The treatment, appointments, equipment, and nurse, everything is dedicated to a single patient after going through all the quality-control tests and filters. Through these facilities, the quality of treatment that is received by the patient is unquestionable.
With the biometric data that is collected with smart devices, the readings are accurate and to the point, which means you are getting the exact treatment based on your accurate readings. While in conventional methods, the data is collected manually which can have a chance of misdiagnosis.
Moreover, even the facilities go beyond their way to ensure that the patient is receiving the best possible services and is comfortable while receiving the treatment from a distance.
4. Feedback and Continuous Improvement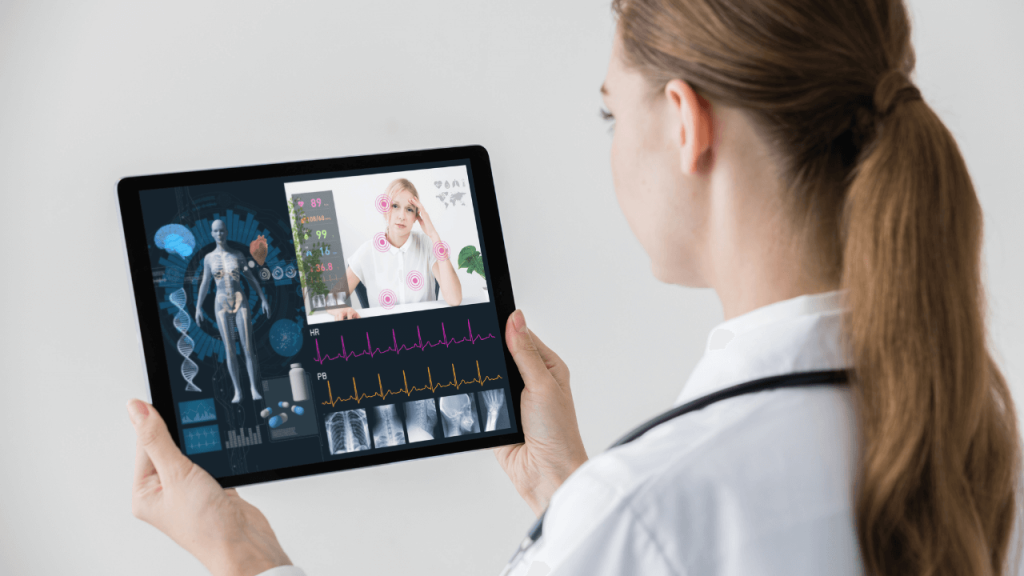 Even if you don't realize, you are giving the healthcare systems constant support and feedback while receiving your services through a distance. Whether it is your readings, the portal you are logging in to, a graph indicating your BP, everything that is included in your treatment is continuously giving feedback to the teams working for the systems.
This feedback is important for the telemedicine team to constantly improve themselves and do better in terms of providing solutions to the patients. This feedback and reviews help in improving the systems and services for the healthcare management systems.
As RPM is considerably new for patients, it will take some time to get things perfectly streamlined. And to help the process streamline you will need to help the systems improve. The more feedback you provide to them, the better improvements you can expect in the systems in the future.
5. Sustainability
Not only telemedicine is a great way to facilitate patients, but it is also sustainable and is a great way to save up on a lot of resources. Small efforts will add up to bring a big change in environment protection. Getting yourself treated at the hospital requires a lot of energy resources which can be saved through remote patient monitoring.
The increment in the number of patients being related at home will have a significant impact on environmental protection. RMP is expected to contribute towards sustainability and eco-friendliness.
The commute to and fro hospital includes consumption of fuel which has adverse effects on the environment. Through remote treatment, you can save up on fuel consumption. This reduced usage of fuel will help in the reduction of CO2 emissions and is useful in protecting the environment.
Moreover, other changes that are expected due to RPM is the use of bio-degradable bags as well as reduced usage of water. This impact that we are expected to get from RPM indicates a positive and hopeful future for the planet's prosperity.
6. Reduced Hospitals Heavy Workload
In the pandemic, we have seen around the world how healthcare facilities got exhausted and there was no space to accommodate new patients. Although we have developed huge healthcare systems by now, however, it gets impossible at times to accommodate a large number of patients at a single time.
Moreover, due to the COVID-19 situation, patients who had other chronic diseases also suffered as the attention and priority shifted to the COVID-19 patients. This is why RPM is an excellent way to treat a patient without causing a burden to the healthcare facilities.
There are several resources that are dedicated to a single patient at a hospital. These resources are limited in number no matter how big of a hospital it is. Through remote treatment, you can get better treatment without causing stress on the healthcare facilities which are already under a lot of stress and burden.
The Future of Medicine is Remote
We are advancing in technology every day; with improved technology in healthcare, the prevalence of digital marketing, and advancements in internet connectivity, Remote Patient Monitoring (RPM) is gaining traction day by day.
Not only is telemedicine cost-effective, but it is also convenient for both parties. There are elaborate systems that are working on providing comfort, quality and better services for patients to be treated remotely.
The main goal to normalize and spread telemedicine facilities is to make the experience easy for both patients as well as healthcare providers. The devices that are involved must be explained to those who have to use them. The data that has to be analyzed through these devices must be simple and easy to understand. Most importantly, a mobile device management solution should be in place to help provide instant technical support to end users when necessary. Troubleshooting tasks may include remote access or monitoring device performance, and setting up alerts for any abnormal activities.
READ MORE: How to Supercharge Telehealth with Device Lockdown Software
Remote Patient Monitoring includes monitoring of weight, vital signs, blood pressure, blood sugar, blood oxygen, heart rate, etc. for a better analysis. These readings are the essential data that is collected via Remote Patient Monitoring and analyzed by the staff back in the hospitals.
As observed during the pandemic, people are now comfortable with staying home and getting their work done from home. RPM is a technology worth investing in as it will help you expand your facilities as a healthcare provider. Every passing day the technology is getting better and those who will avoid adapting to new ways may cause damage to their own businesses.

Author Bio:
Shoaib provides ghostwriting and copywriting services. His educational background in the technical field and business studies helps him in tackling topics ranging from career and business productivity to web development and digital marketing. He occasionally writes articles for Dynamologic Solutions.