Last Updated on August 4, 2022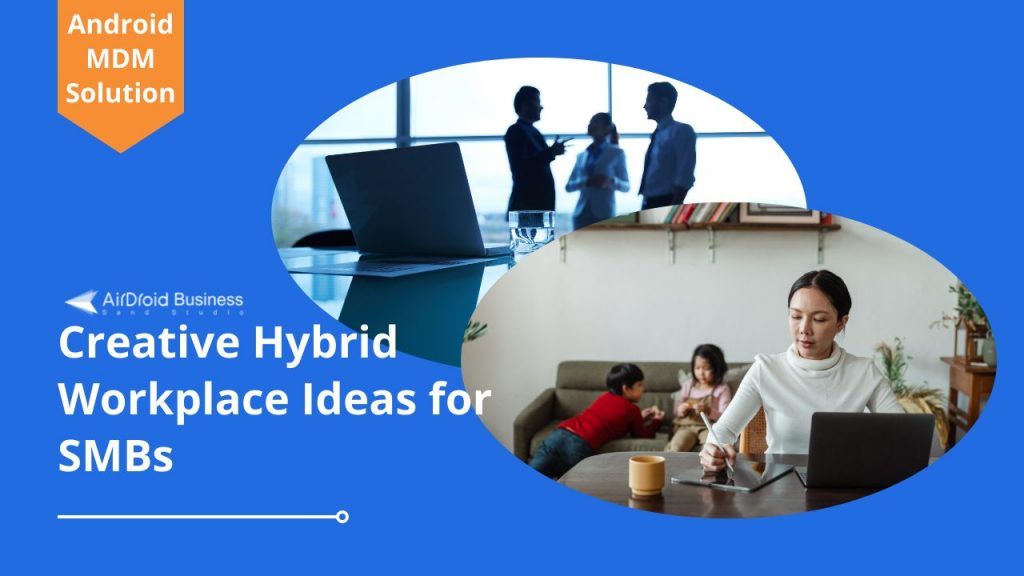 The hybrid workplace is a flexible working environment that allows employees to work from the location of their choice. This may be at the office, at home, or even in a co-working space. The benefits are numerous, both for the employee and for the employer. On the employee side, the flexible office offers time savings linked to reduced travel, a better balance between professional and private life. It also allows each employee to choose, according to their requirements, the place where they will be the most productive. At home can guarantee calm conducive to reflection.
The office gives access to all the company's resources and promotes socialization and collective emulation. On the employer side, this overhaul of the office environment improves team productivity and the company's carbon footprint. That is because it helps limit transport and rationalize land. It will boost productivity and offer motivation. But of course, all businesses must be aware of the dangers, including cybersecurity and digital management, before progressing.

Organizations project an overall productivity increase of 17% over the next two to three years. Additionally, 88% have achieved real estate cost savings from telecommuting over the past three to four months and 92% expect savings in the next two to three years. – According to CIO Mexico.
What is a Hybrid Workplace?
Hybrid work is a model that combines features of face-to-face work in an office or company and remote work, done from home. Companies and workers who opt for this model work in the office during part of the week or their working day, and work from home the rest of the days or hours. It is a remote working model that has gained a lot of popularity today.
It is ideal for those companies that do not dare to implement teleworking completely. In addition, it is a safe model, since it reduces the capacity of the office, and also allows workers to have more flexibility. It offers better motivation for staff and a higher level of productivity, so that people can work on their terms and without the hassle of someone directly looking over their shoulder.
Benefits of Hybrid Workplace
Hybrid working environments offer a combination of comfort and productivity. The employee does not waste time on travel and traffic jams or trying to concentrate on work in the middle of a noisy office. Instead, they can utilize their work hours to perform tasks efficiently, focused, and well.
A hybrid office is more inclusive for employees who take care of family members. They can create balance and autonomy in their work week, spend time with the children, and complete household chores. Or employees who live far away and have to spend a lot of time traveling, employees with less access to transportation. Or employees with disabilities (physically or mentally).
Introducing a hybrid workplace can maximize productivity massively. An online article says that, in sum, 70% of companies believe that the increase in teleworking productivity can be maintained once the pandemic has passed. However, these companies point out that this will be achieved depending on the speed with which organizations learn. And the way they reinvent themselves in response to the management of the change.
It takes a change in mentality of the workforce and their individual and organizational adaptation. A hybrid workforce will go well if work relationships are strengthened and the commitment is to encourage teams to be part of the company.