The average K12 classroom has been making the switch from traditional paper and pencil to a well-equipped digital setup for some time. According to a 2019 Gallup survey, 65% of teachers were using digital learning tools in their classrooms. This speaks volumes about the adoption rate of digital tools like mobile device management (MDM) software to facilitate learning in K12 classrooms.
The COVID-19 pandemic made the need for an effective remote learning system yet more apparent and urgent. During lockdown, schools turned to web meeting and videoconferencing software to facilitate learning.
The shift to e-learning was a necessity, and within a short time, it was adopted worldwide. Even after the lockdown, students in the K12 group continued to participate in classes remotely.
Many schools are empowering their students for remote learning with smartphones and tablets.
Roughly 56.4 million students are projected to be enrolled in US schools in 2021. With so many students in the K-12 group, IT teams are left struggling to keep up with everyday demands, overwhelming school districts and interrupting classrooms.
Also, the underlying technologies for programs and systems that aid learning on mobile devices are old. Because of costs and scale, many school systems are slow to implement new technologies. As such, IT employees often find themselves working with outdated tools to manage the system. The use of mobile device management tools can simplify the process of remote learning.

Both teachers and students are of the common opinion that digital tools enhance learning. These eliminate physical and manual restrictions. Without these restrictions, it's easier for teachers to pass on information and for students to learn.
However, without the right solution to manage devices, the learning process can quickly spiral out of control. This can cause a breakdown of the learning system or a bottleneck in activities. Luckily, MDM solutions give teachers the resources to manage their classroom, even when it's remote.
For example, MDM solutions allow educators to manage what content is available for students across multiple devices so they have the whole picture when organizing lesson plans. Additionally, MDM solutions are capable of monitoring and regulating devices so if students access unrelated content in the classroom or while remote learning, teachers can identify and address the issue.
Without MDM solutions, teaching with mobile devices would be as difficult as taming the Wild West. That's why MDMs are needed to regulate and guide the use of mobile devices for K-12 remote learning.
Guide to Selecting the Right MDM Solution
Selecting the right MDM solution for K12s can be a bit tricky. It's a choice that requires due diligence because the majority of existing solutions weren't built with specific needs of K12s in mind. Some of them were, in fact, constructed as extensions for digital marketing tools.
Keeping this in mind, let's explore factors you should consider before picking an MDM solution for K12 students.
#1 Select an MDM Solution that Fits Your Needs
Running a remote learning system comes with many demands that should influence your choice of MDM solution. For example, teachers may not necessarily need to take classes in the school environment. Does the MDM solution have an option that allows teachers to use personal devices?
What type of devices do teachers and students intend to use? Will the school system be supplying the devices, or will teachers and students have to use their own?
Will you be using Mac operating systems or Windows options? It's important to keep this in mind, since you may be using one operating system now, but might decide to switch to another in the future.
There are 12 grades to cover. Do learning systems vary from grade to grade? Children of all ages are extremely adept at technology these days, but the needs of a kindergartner will vary wildly from a high school sophomore.
Look at the programs and applications you already use in your school system. Make sure when you're comparing MDM solutions that your top picks integrate with the software you already use. This will save you time and energy in the long run by reducing the chance that you'll have to replace existing programs or retrain school employees.
These are all questions you need to answer to determine which MDM solution fits your needs. You must evaluate your remote learning requirements, strategies, and goals carefully. With this information, you can then pick a solution that fits the bill.
Keep in mind that whatever solution you select must:
• Allow for admin control of device provisioning—you get to determine the type of devices students can use for remote learning.
• Allow you or your tech team to configure apps that teachers and students will use on the system.
• Provide an avenue for mobile application testing to check the efficiency of program apps.
• Enable access controls
• Ensure data privacy and security.
These are the essential prerequisites of any suitable MDM solution for K12 needs. In addition to the above requirements, choose MDM software that offers a comprehensive set of solutions to your basic K12 needs.
By knowing exactly what you need in advance, you can avoid paying for costly features that won't be used by teachers and students.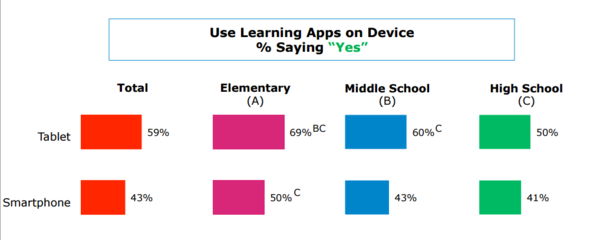 #2 Go for a Cloud-Based Solution
This opinion is subject to a bit of controversy as many people believe a premises-based MDM solution is better for K12 remote learning.
You need to weigh the pros and cons of both on-premise and cloud-based MDM before making your choice. But if you're asking for our opinion, we say go the cloud-based MDM route.
Deploying a premise-based MDM system is complex and requires significant technical knowledge and resources to run on a daily basis. You'll also have to deal with various administrative issues. Not to mention the problem of data security—you'll need to create a special security program for it.
All of the costs involved in setting up a premises-based MDM system can add up quickly. Hardware and software installation and maintenance will require a dedicated IT administrator. These factors, coupled with the enhanced security measures, makes an on-premises MDM system cost prohibitive.
Cloud-based MDM solutions are easier to deploy. They require minimal technical knowledge and fewer resources. Responsibility for handling the system lies with the company providing the cloud service. So, you won't have to worry about administrative or security issues. It's the perfect option for a remote setup as any authorized individual can access the solution via an easy-to-use web dashboard.
Thanks to the growing number of cybersecurity risks, an MDM solution is a necessity, but you should also consider creating a cybersecurity program within your school to mitigate any risks, if you haven't already done so. Make sure the cloud-based MDM solution you choose has robust security features, preferably with ISO certification, intrusion-detection systems, and vulnerability scans.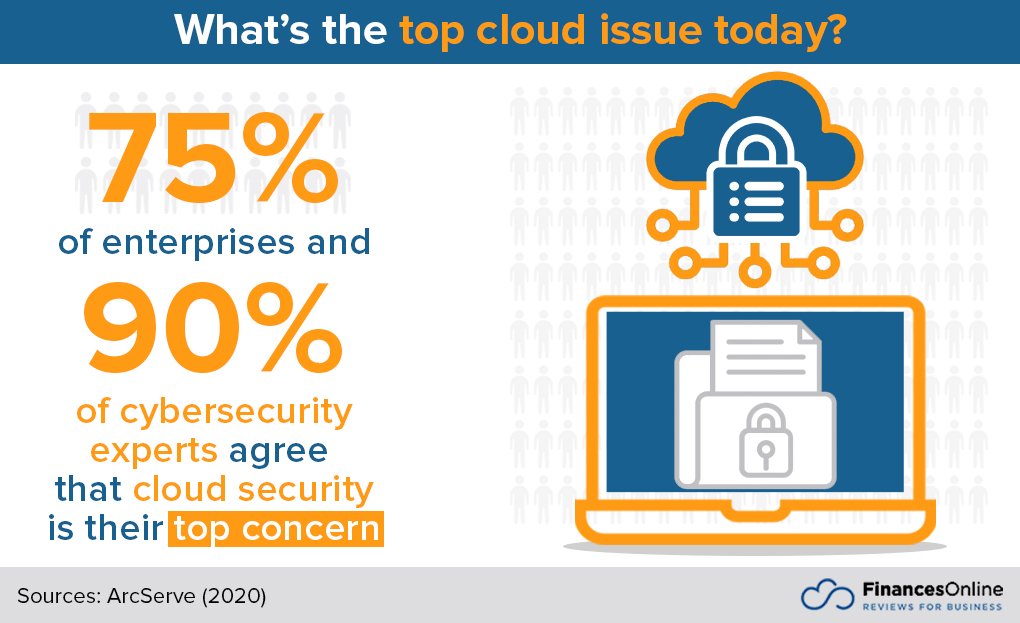 #3 Use a Solution with Straightforward IT Processes
Several MDM solutions are too complex and cumbersome for the average teacher to use. They involve a lot of coding and scripting to configure important functionalities.
The workload that comes with these MDM solutions will be too much for a school IT team. That is unless you're planning to increase the size of your team and provide better tools for them. But many schools are on strict budgets with limited resources, so extra IT support is probably out of the question. If you choose the right MDM solution, you won't need the extra IT support.
You may also want to avoid complex MDM solutions due to mobility issues. Also, if team members are working remotely, it'll be nearly impossible to provide necessary resources for each of them at their remote locations. With an MDM solution, the company providing the service will be in charge of resources and upgrading software, which means you and your team won't have to worry about it.
You should select a system that your IT team is able to handle, especially if your IT team consists of one or two people. Your IT team shouldn't have to break their backs registering, configuring, and managing devices. If possible, go for systems that don't require custom codes to enable essential functionalities.
You want to choose an MDM solution with a short learning curve that'll be easy for people with minimal IT experience to operate. Streamlined and simplified user interface systems will be easier to interact with, and your IT staff can make short work of it. Not to mention it will be easier for teachers, administrators, and students to learn how to use.
You can also invest in mobile security training for employees. With security training, they'll develop an awareness of critical security points to ensure the security of the MDM system, giving you another important layer of security
#4 Choose an MDM Solution that Allows for Group-Level Management
Group-level management is crucial in a K12 setting since teachers and students are often separated into groups—based on their age or the subjects they take.
The same applies to teachers who are often categorized based on their clubs, departments, and seniority. Look for a cloud-based MDM solution that allows for multiple stakeholder access levels. A school system is made up of many moving parts. The system you choose should provide authorization customizations for each group, whether that's administration, educators, contractors, etc.
Trying to manage devices for each student in a group or class can be very difficult and time-consuming, not to mention cost-intensive. Therefore, it's certainly not the best option for a K12 setting.
You should opt for a solution with enhanced group settings that allow users to collaborate quickly with the entire class through video chatting and other collaboration methods, like screen sharing. It should also allow participants to create subgroups within groups if the need arises.
It's more straightforward to manage groups of students and teachers as a unit than individually. IT teams can create structured segments for different groups and user types. These segments can work like project collaboration software, ensuring that teachers or students within a group can access what they need at any time.


#5 Select an MDM Solution with Great Support
A quick and efficient customer support system is crucial to the effectiveness of any MDM. A software bug or a malfunctioning smartboard application means valuable time lost — like a snow day, minus the snow.
In terms of K12 MDM solution for education. As such, there should be no roadblocks to the smooth transfer of information. If there are bumps along the road with MDM, support should be available at all times.
A large part of any MDM provider's mobile marketing strategy is an emphasis on accessibility. But you must make sure that your provider holds up their end of the bargain—They must have a support team that'll enable them to handle multiple queries and requests at a time. They must be highly efficient in dealing with the complaints, queries, and requests of users.
Look into customer reviews and third party review sites to see how well an MDM provider responded to customer service issues. If you know of a school district that implemented a specific MDM system, reach out and ask for their honest opinion of the service.
Finally, make a note of any questions you have and make sure they're answered by the company before you commit to a purchase. The support team should be creative and solution-oriented; ideally, when they're not working on user requests, they're working on making the MDM system better.
The Right Remote Learning Solution for K12 Needs
With more than 75% of schools moving online in 2021, you can anticipate the rise in the adoption of remote learning. Many K12 students will be participating in classes via mobile devices. The right mobile device management solution will go a long way in making remote learning better for students and teachers.
AirDroid Business MDM offers a centralized dashboard that helps IT admins remotely monitor and manage all classroom tablets in one place. With device lockdown, kiosk browser, and app management, schools can ensure safe browsing experience for students and prevent regular device misuse. IT managers can block irrelevant websites like Facebook and YouTube, using website whitelisting to keep students focused in class. With the help of remote access, IT team can also resolve technical issues without being on-site, saving time and money for higher productivity. Try AirDroid Business MDM for FREE or talk to our sales today!


Author Bio: Elea Andrea Almazora- RingCentral US
Elea is the SEO Content Optimization manager for RingCentral, the leading inbound call center software and collaboration solutions on the cloud. She has more than a decade's worth of experience in on-page optimization, editorial production, and digital publishing. She spends her free time learning new things.