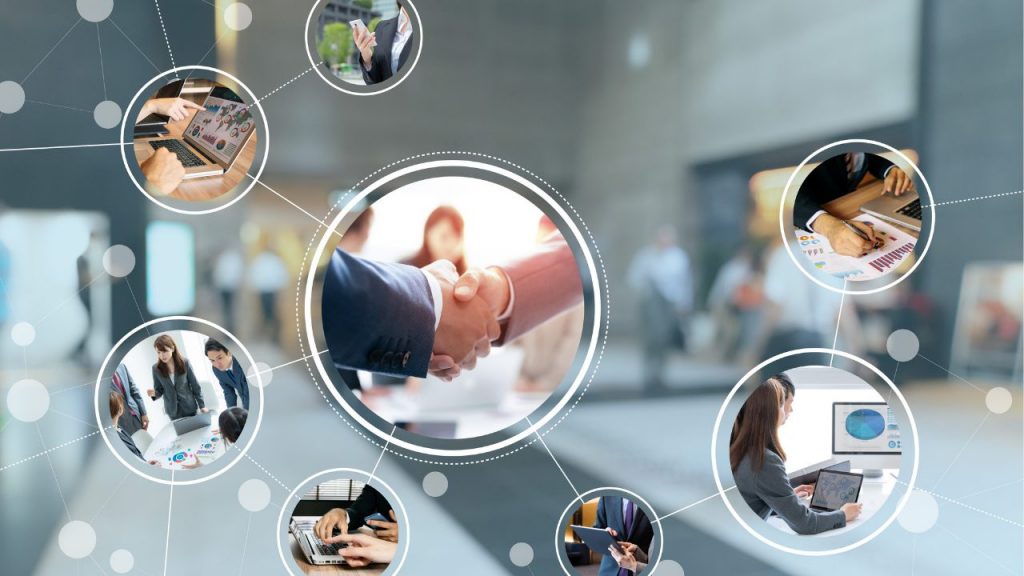 In this article, we'll introduce:
In the wake of the COVID-19 pandemic, businesses of all sizes have shifted to remote working models. According to Upwork, hiring managers expect that 40% of their workers will work remotely at least 50% of the time in the next five years. The same study also reveals that managers tend to believe that their teams' productivity has increased as a result of the shift to remote working.
However, technological issues remain the greatest barrier to maintaining employee productivity in a remote working environment, along with increased distractions, reduced team cohesion, and difficulties with communication. Sometimes, employees fail to send follow-up emails because they have no way of tracking their planned activities for the day.
To encourage collaboration, maintain employee productivity, and manage tasks efficiently, you need to adopt a technological approach to your remote-working problems. While software won't exactly replicate the office experience, it can make your job – and your remote team's jobs – a lot easier.
Let's discuss some software solutions you will need to invest in to run your remote business and keep your remote working team engaged and productive.
Project management software
Project management is not a cakewalk, mainly when you have a lot of projects in hand. As your business grows, the number of projects tends to rise, which makes project monitoring increasingly difficult. While you can initially track your projects using Excel or Google Sheets, they are not the best software to help you monitor tasks and assign them to specific resources.
A dedicated project management software helps you ensure that tasks are started and finished on time. It also lets you see task dependency and resource availability. Monday.com is a cloud-based project management software that offers many of the functions of traditional project management software at a fraction of the cost.
While Monday.com's initial interface resembles Excel spreadsheets, it offers more than time keeping features. You can split tasks into checklists, assign resources to specific sub-activities, set task priorities and deadlines, and monitor project progress against preset timelines.
You can also use Monday.com to spotlight tasks that are due for completion soon and create notifications for both one-off and recurring tasks. Other notable features include custom dashboards, smart integrations, analytics, and reporting. You may also integrate it with Slack for chat features.
Time tracker software
One common complaint about telecommuting is that some workers tend to slack off when they're not being monitored, resulting in reduced team productivity. While this is mostly untrue – more employers report higher productivity among remote teams – you still need to ensure that your teams are working on the tasks assigned to them, especially if they claim billable hours.
Installing time tracker software on your employees' laptop might initially seem like a draconian measure, but your employees will soon realize that it simplifies the timekeeping process. Instead of having to fill out their log-in times and billable hours manually, the time tracker software will take care of tracking employee activities.
You can also use the time tracker to set employee schedules, file for paid time off, and calculate the number of hours worked accurately. By automating the timekeeping process, you can minimize the need to compute payroll manually and reduce payroll-related disputes.
Some timekeeping solutions, such as Time Doctor, also take screenshots of your employees' desktops that can act as supporting documents for client billing. This feature will also help you manage projects, allocate them to activities that require more time or manpower to finish, and identify the factors that make completing these tasks a challenge.
On the other hand, ZoomShift offers features such as free mobile web clocks, payroll information export, easy payroll, free Android/iPhone apps, and overtime notifications. Your employees can also use ZoomShift to view, plot, and swap schedules, which helps reduce conflicts within your team.
When you choose the time tracking tool your team will use, you need to consider its impact on employee productivity. In other words, choose one that is easy to roll out and learn.
CRM
As a remote business owner, your customer data should be accessible to everyone who needs it, from marketing to sales to customer service. While you may use an Excel spreadsheet as a form of customer database in the initial stages of your business, you'll soon find out that its functions are too limited for your needs.
Using a customer relationship management (CRM) system lets you manage contacts, track your communications with those contacts, and monitor where they are on the buyer journey. A good CRM system can gather data from different sources, such as landing pages, social media, and mobile Point of Sale (POS) systems to give you a 360-view of your company's relationships with customers.
While there are different CRM systems available today, Salesforce is widely considered the gold standard of CRM platforms. It offers different features for each stage of the customer journey, such as lead and opportunity management, sales forecasting, workflow management, and after-sales support. Because it is cloud-based, your remote team can access and edit it regardless of their location. .
While a lot of businesses that use Salesforce are multimillion-dollar companies, a small remote business can enjoy its features for as low as $25/month. It's a pretty good deal for a software that lets you track your leads and guide them through the journey to becoming an advocate for your brand.
Collaboration tool
According to research, collaboration and team performance are closely interrelated. A study shows that team members capable of acting collaboratively concentrated on tasks 64% longer and reported higher engagement and lower fatigue levels. Even if your team isn't together in one place, even the perception of collaboration can boost your team members' performance.
Team collaboration involves more than just asking your team members to help each other. It also involves giving them the tools to communicate their needs with their colleagues. These tools include file sharing, group chat, and private groups.
While there are many collaboration tools available, Slack is preferred by many companies due to its ease of use and implementation. Aside from offering chat rooms and file sharing, Slack also allows users to search for shared files, conversations, and people. You can also create channels for specific topics and groups. Slack is also cloud-based, so your team can access it wherever they are.
While many collaboration tools have costly pricing models, you can use Slack free of charge. Free accounts include access to 10,000 of your team's recent messages, integrations with apps like Office 365 and Google Drive, and voice and video calls. If you're looking for a collaboration tool that you can sign up for and start using right away, Slack ticks both boxes and more.
Email marketing platform
While everybody seems to have a social media presence nowadays, email is still one of the most popular marketing channels. Almost everyone has an email address, and whenever someone registers for your events or email newsletters, you get a chance to convert them into paying customers. Using an email platform can help you send relevant content to your email subscribers and boost your relationship with your customers.
MailChimp is one of the most popular email marketing platforms that offer a freemium entry plan. Many users of this platform have experienced a relatively better email open rate, especially when their businesses run newsletter campaigns instead of sending promotional content exclusively.
One of the advantages of email marketing is personalization. Email marketing software lets you address your subscribers by name. It also taps into your CRM by segmenting customers for more targeted campaigns. You may set up your email marketing platform to send drip emails, cart abandonment emails, and other messages that depend on the customers' location on the sales funnel.
Look for a landing page builder rather than only an email marketing platform. A landing page builder helps you create a PPC campaign and sales pages for your promotional campaigns.
Graphic design tool
If you're running a sales or marketing team, you need to find effective ways of promoting your products. Research shows that people tend to process and understand visual content easier, whether it appears on your blog, web site, or social media accounts. Therefore, your marketing campaigns need to feature visual content more often.
While macOS and Windows come with pre-installed graphic design tools, they lack the features needed by most graphic designers such as resizing, color correction, layers, and filters. Fortunately, you can find tools that offer these features and more without having to deal with hefty site license costs. 
The best-known of these tools is Adobe Creative Cloud. Since Adobe shifted to a SaaS business model in 2013, more designers have gained access to Adobe's award-winning graphics tools.
However, you might find yourself intimidated by the sheer number of applications available, which is why I suggest you subscribe to the Creative Cloud Teams package, which includes access to Photoshop, Illustrator, and InDesign for just $79.99 a month. These tools allow you to manipulate photos, create graphics and illustrations, and build posters, digital signage, email newsletters, and ebooks.

While Creative Cloud is the leading graphic design tool in the market, Canva is making a name for itself by offering a cheap entry-level solution that features a relatively low learning curve. If you're trying Canva for the first time, your team may sign up for the free version, but as your promotional campaigns get more complicated, it might be wise to sign up for Creative Cloud to have more access to advanced tools.
Online office suite
Regardless of your industry, your team will probably need a way to create documents, spreadsheets, and presentations. As far as we are concerned, there are only two reasonable options for remote teams: Microsoft 365 (formerly known as Office 365) and Google's G Workspace (formerly known as G Suite).
Because a lot of users are already familiar with Microsoft Word, Excel, and Powerpoint, it's rather easy to learn. You'll only need to get used to other functions such as OneDrive, which allows your team to share and collaborate on files. You may also use each app offline, which makes the suite ideal for remote teams with members who have intermittent network connectivity.
On the other hand, G Workspace is entirely cloud-based, which allows users to open their files on most devices that are connected to the internet. Apps such as Google Docs and Sheets enable you to grant different levels of file access to your team. G Workspace offers most of the features of Microsoft apps. However, accessing these features involves a steeper learning curve than Microsoft 365.
If you are looking for a freemium online suite with most of the features you'll need, G Workspace might be the right solution for your team. However, if you want full access to the features you've gotten used to, Microsoft 365 offers paid plans starting at $9.99/month per user.
Final Thoughts
Remote working doesn't have to result in a lack of productivity. In fact, many managers say that their teams have been more productive while working remotely compared to when they were working in physical offices. The use of software solutions designed for remote working tools have contributed to this result.
The software solutions you choose should allow your team to collaborate remotely, which implies that cloud-based solutions are more suitable than on-premise applications. These include project management software, customer relationship management platforms, collaboration tools, email marketing solutions, time tracking software, and graphic design tools.
Alternatively, if your company is adopting a mobile workplace by deploying company-owned devices to employees, frontline workers, or even outside in the field, you may also need a mobile device management solution to efficiently monitor your device performances and offer immediate remote support when necessary.
By deploying these tools to your remote working teams, you maintain productivity, encourage collaboration, and foster creativity within your business.


Author Bio:
Sam Molony. Sam is part of the marketing team at Mailshake. Sam's goal is to inspire people to not just "hang in there" but to thrive. When Sam's not publishing or promoting new content you can find him playing sports and cooking up a storm in the kitchen.