Introduction to Remote Monitoring Management
While more businesses are slowly switching towards remote workforce, organizations need a secure, efficient, and affordable solution to manage employees' device endpoints and network security. Remote Monitoring Management (RMM) software is one such tool that helps SMBs and enterprises enhance data security while boosting productivity.
What is Remote Monitoring Management (RMM) ?
Remote Monitoring Management (RMM) is the process of maintaining an organization's IT infrastructure. RMM software is essential for managed service providers (MSPs) and in-house IT professionals because it can help a business reduce overhead costs, monitor network performance, and rollout app updates across batched devices.
How does RMM work?
As mentioned, RMM software is primarily used by MSPs, but internal IT teams also use it by calling it endpoint management software. Both concepts work under the same principles as illustrated below.
First, an MSP or IT admin installs the remote monitoring software on the user end point, which normally refers to mobile devices and tablets. These devices are considered controlled ends, for which MSPs or IT teams can later on use remote access and remote control to monitor and manage from a centralized dashboard. Both MSPs and organizations will receive real-time insights on the health of their remote network status and take immediate troubleshooting when necessary.
Essential RMM Features
There're plenty of remote monitoring management software providers on the market guaranteed to provide the best IT services and support for your businesses. However, there're a few essential features every organization or MSP provider should look for when evaluating a RMM tool.
Remote monitoring is no doubt the essence of all RMM software. While organizations are moving towards mobile workforce and WFH, companies should be able to monitor work-related devices and networks at all times to prevent any potential data breach. For customer-facing businesses that distribute mobile devices or tablets for in-store customer interactions, IT admins need to make sure all devices are displaying the right content without sacrificing company data security. Remote monitoring allows MSPs and IT admins to get the latest visual on remote screens, device locations and network activities to provide streamlined operations for businesses.
Automated alerts enable MSPs and IT admins to provide quick fixes to avoid disastrous system breakdown in the first place. RMM software allows you to set up email notifications for each designated support team when abnormal activities like low battery usage or system going offline are detected. The automated alerts help IT service managers to take proactive measures and minimize the impact on business operations, directly reducing troubleshooting expenses and downtime altogether. AirDroid Business offers up to 12 different types of alerts for IT administrators and customized email notifications based on frequency and user roles. This way assigned IT teams will receive real-time alerts when technical issues arise and resolve them before their clients discover the issues later and call for help.
Comprehensive reporting on IT infrastructure is mandatory for organizations to evaluate the business' long-term health and growth. These compiled data should serve as a guidance for managers to make strategic decisions in the future. Aggregated data could include a company's inventory management, software development, network system, device performance, and customer engagement. With detailed insights into the overall IT framework, MSPs and IT admins can provide suggestions for further optimization to enhance enterprise security and productivity, creating a long-term business partnership.
A well-designed RMM software also lets MSPs and IT admins remotely access devices and network to provide immediate troubleshooting to minimize downtime. This can simultaneously cut down additional labor costs for businesses or solve the staff shortage problem. In addition, with authorized access, IT admins can also remotely control a commercial device to carry out technical support more efficiently without putting more pressure on the end user who is not tech-savvy at all.
RMM software should come with a centralized dashboard where MSPs and IT admins can have complete visibility of your IT environment and be notified of any peculiarities for security risks. This centralized console serves as the control center to run various remote tasks regardless of time and location. The tasks may include monitoring, IT troubleshooting, application updates, push notifications, and user access management. In addition, having an intuitive and easy-to-navigate UI is also important when it comes to creating a RMM dashboard. A well-designed Admin Console can increase efficiency and trim down staff training sessions dramatically.

Why use Remote Monitoring Management?
Remote Monitoring Management (RMM) is one living proof of how IT services have transitioned from a single break-and-fix support to fully managed services. Organizations need to stay agile and competitive for strategic success. With the implementation of RMM, businesses can greatly reduce overhead costs while enhancing enterprise security in a more budget-friendly manner. Let's take a look at the benefits of having remote monitoring management.
Benefits of Having RMM
• Cut down on IT maintenance costs
RMM offers businesses a more cost-effective way to maintain IT infrastructures. Instead of paying for individual service, businesses can subscribe to a monthly or yearly pricing plan where 24/7 IT services are included. With remote monitoring and alert systems in place, IT admins will be able to provide immediate troubleshooting when errors occur, further lowering the costs spent on time and labor. Another benefit is the scalability of RMM that MSPs can offer. SMBs can slowly increase their number of managed devices as their businesses grow without losing their competitive advantage compared to larger enterprises.
• Minimize downtime and Fixed Fees
RMM ensures businesses operate seamlessly under a fully functional IT infrastructure. Massive amount of business transactions rely on a stable IT network. With RMM integration, businesses can maximize their endpoint security and minimize device downtime tremendously. Recurring issues are taken care of by IT admins through a web-based controlling dashboard without spending money on travel fares. RMM also helps reduce stress for end users or employees so they can leave tech issues to the professionals while focusing on driving more sales for the company.
• Increase productivity and competitiveness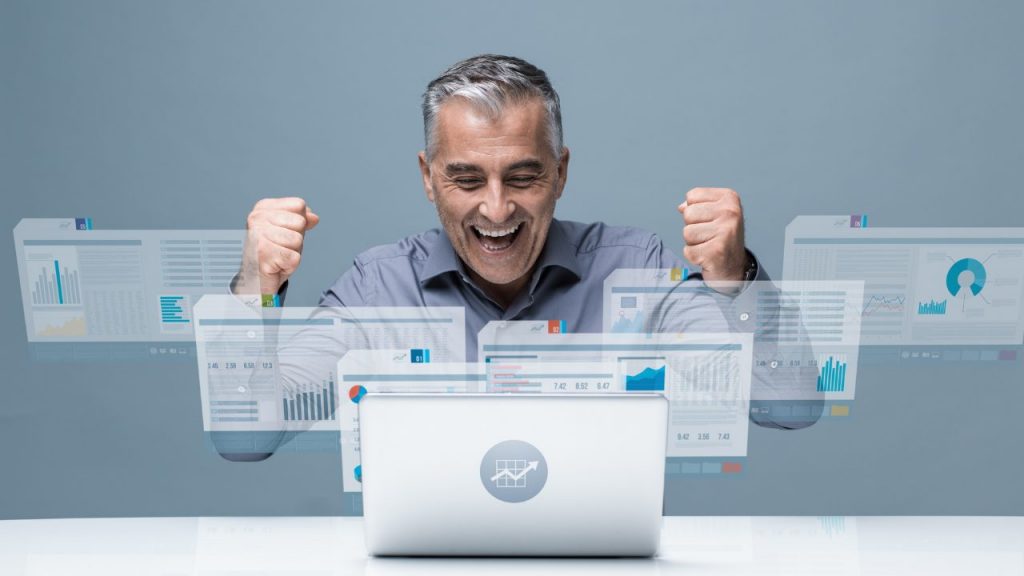 RMM not only helps businesses identify IT system errors, but provide strategic insight for competitive business planning. Real-time alerts call for quick fixes that strengthen the overall healthiness of the IT infrastructure in the long term. Comprehensive reporting shows businesses where they need improvements in their hardware and software offerings. It also suggests which aspect is costing the company more money. Whether it's lengthy software updating process or frequent device malfunctions, RMM can help optimize a business' performance in every way.
Another benefit of RMM is the automation capability. This includes server maintenance, software patch management, and configured workflows. MSP or in-house IT team use RMM to alleviate employees from repetitive work so they have more time for more skills-demanding tasks and thereby increase their job satisfaction and efficiency altogether.
• Censor user access and increase security
RMM offers businesses an advanced layer of security by restricting each users' access towards devices or networks. For example, while the end user or employees have access to business-relevant apps on their devices, IT admins or managerial roles have higher access towards more sensitive information or configurations to ensure data security. This way companies can set clear boundaries on data access while deterring malicious visits from outside the company's network.
Business owners should always select the best tools that help streamline work in the most efficient way. When selecting a RMM tool, both MSPs and in-house IT managers should evaluate whether the features provided help solve the challenges your IT infrastructure is facing and whether it aligns with the business objectives. As more companies are using RMM to manage their mobile ecosystem, many are also looking for more comprehensive remote device management softwares that offer additional mechanisms including kiosk mode and app management. For more information, try AirDroid Business MDM for free or talk to our sales today!