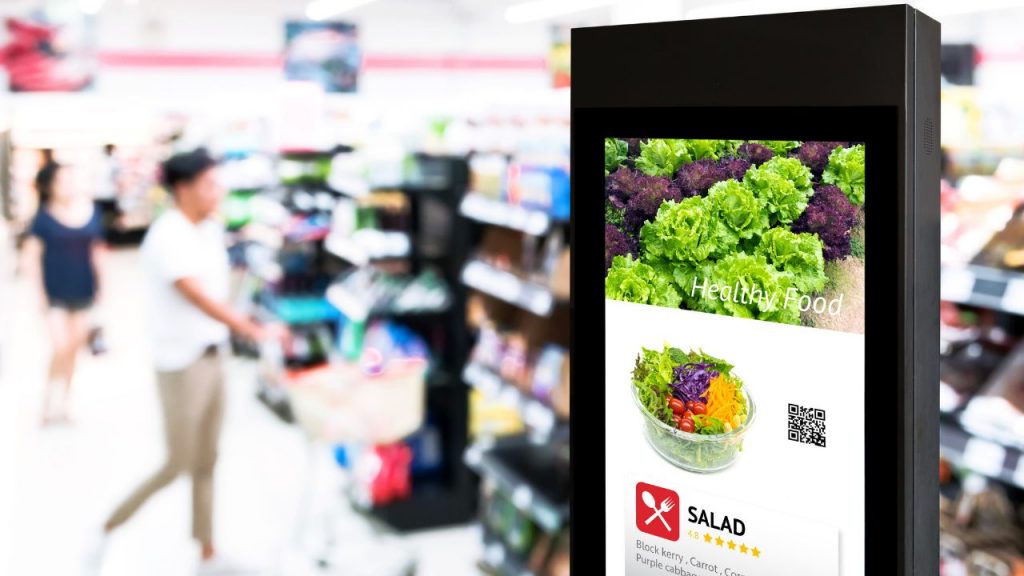 COVID-19 has dramatically reshaped the digital signage and commercial display industry. During emergency situations, digital signage solutions can play an important role in presenting up-to-date information. Digital signage kiosks can also be used to provide a better customer service experience so brick-and-mortar stores can more easily compete with online retailers. Some companies are even combining digital displays with hand sanitizer stations to create safer environments for employees and customers while getting across their message.
Digital signage is widely used in various industries like retail, healthcare, tourism, hospitality, transportation, and education. In fact, the global digital signage market is on track to reach almost $30 billion by 2024. A Digital signage solution plays more than just a simple advertising channel for businesses nowadays. Many researches have shown that digital signage helps transform customer experience and boost in-store sales.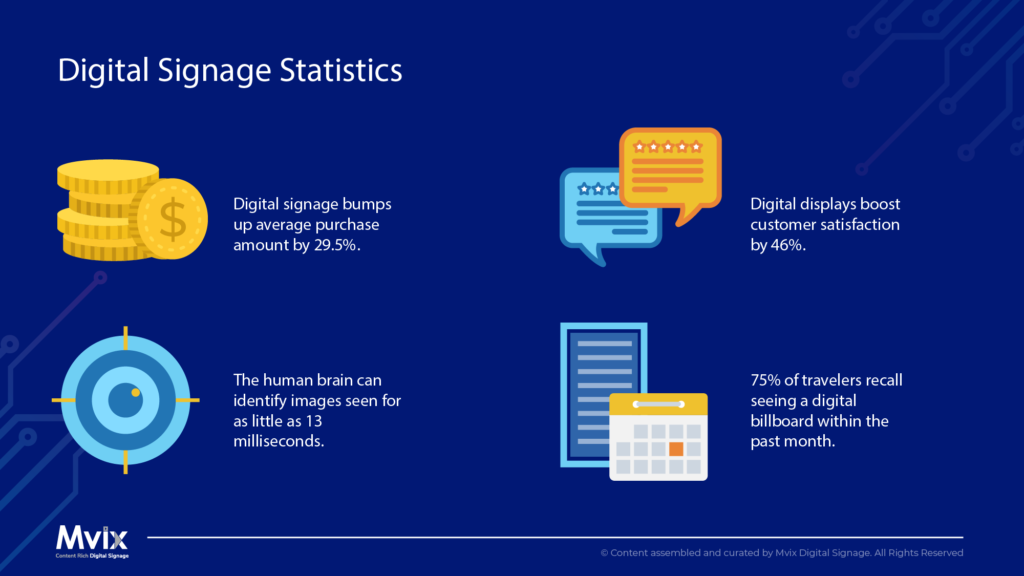 The latest trends in the digital signage industry
According to ScreenCloud, there are 6 digital signage to watch for in 2020:
Digital signage being used for internal purposes
Measure screen traffic data to create dynamic content
Secure sharing of dashboards
Focus on brand design
More digital signages are turning to mobile
Many businesses have quickly adapted to deal with issues caused by the pandemic. Dynamic digital signage has become an integral part of social distancing and touchless interactive customer experiences. These include hand sanitizer kiosks with digital displays, drive-up pickup kiosks, curbside apps, queue management, and mask dispensers.

Digital signage is an essential tool for communicating important health information. Hygiene compliance now demands that companies create safer environments, which is also an opportunity to improve customer experiences. Businesses are protecting employees and customers from infection by providing contactless displays that avoid touch but also offer interactivity through QR scanners. For example, customers at a restaurant can scan a QR code with their smartphone to open a touchless menu to avoid any contact.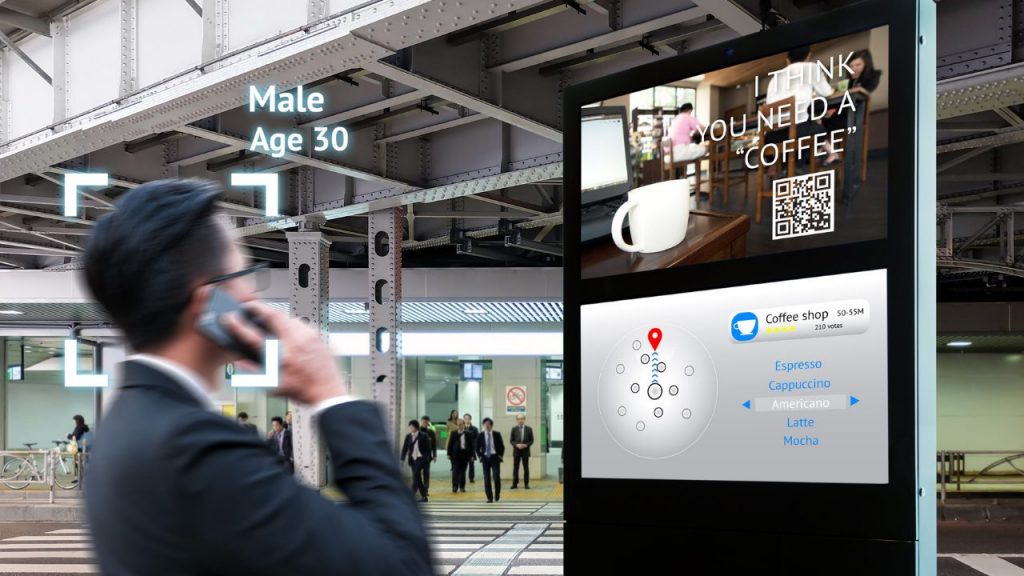 With the right combination between digital signage software solutions and digital signage kiosks, businesses can show their customers and employees that they care about protecting their health. At the same time, the purchasing process is optimized to make it easier for customers to get the products and services they need during the pandemic. 
Managing your digital signage with an MDM solution
Modern Android-based digital signage can transform many types of business operations when combined with an effective MDM solution. While digital signage includes a range of capabilities, how you remotely manage it determines how effective it ultimately is.
There are some challenges organizations can face when it comes to managing Android digital signage. If there's a malfunction on the Android devices or if the app running on the signage requires an update you'll need to remotely support the devices with any issues. For this, you'll need to integrate an MDM solution so your IT admin can perform updates remotely, make important changes, and troubleshoot the devices.   
This way the cost of downtime is reduced and your IT team can be sure the right information is being displayed on the right screen at the right time. If you need to install the digital signage solutions' app remotely on a number of signage at multiple locations, AirDroid Business MDM solution will allow your team to centrally control and manage all your signage from anywhere in the world.  


The top benefits of an MDM solution for digital signage
There are some important benefits of an MDM solution can offer to the digital signage industry. Some of the most beneficial features for monitoring and managing digital signage include:
Remote reboot
By using the remote reboot feature in an MDM solution, when new apps are installed, your IT team can remotely reboot your devices for the update to take effect immediately.
Businesses need a way to roll out app updates to every signage device they have in the field. AMS can make remotely updating Android devices secure and efficient from any location.
Companies need a way to centrally monitor customer digital signage devices, including what the screen is displaying, if the CPU usage is running high, and the device status such as if they have the latest update, their location, and more without having to be onsite with the device. When the amount of devices deployed in the field continues to grow, managing device discovery also becomes challenging. Being able to group devices based on customers, countries, time zones, or any other business criteria, becomes important in making the day-to-day more efficient.
When your IT team discovers problems that need to be fixed, the remote control feature gives them a way to remotely access the digital signage device, and troubleshoot the issue without needing any on-site personnel assistance. 
Conclusion
The digital signage industry is rapidly evolving as a result of the COVID-19 pandemic. Customer and employee experiences must follow the guidelines of health officials to protect the safety of everyone. With an MDM solution, IT teams managing Android digital signage can schedule updates and reboots and keep track of the device's activity and performance.
Since Android digital signages are mostly unattended, IT teams can monitor data usage, battery usage and the entire fleet of devices remotely. With AirDroid Business, your IT team has the flexibility to manage and control all your digital signage at many different locations from a unified dashboard. Have your IT team try out any MDM solution you're considering to make sure it's best for your needs.