Digital signage has become a popular way for businesses to advertise their products, services, and promotions. It allows companies to display dynamic content to engage and inform their target audience.
However, managing digital signage content can be challenging, especially if you have multiple screens in different locations. This is where a digital signage content management system (CMS) comes in.
In this article, we will discuss what digital signage systems are and which type you should choose. You will also learn the essential features of digital signage software you should look out for when picking one for your business.
What Is a Content Management System?
A content management system (CMS) is any software application that allows users to create, edit, and publish content in a digital format. CMS platforms allow users to manage this content without coding knowledge.
That said, CMS is a broad term. It refers to the different applications that allow users to:
Create and manage their own websites, blogs, and e-commerce sites, for example, WordPress
Store and transfer data, for example, Microsoft Office
Publish content on digital screens
The digital signage content management systems I mentioned a while ago help you do the third point: publish content on digital screens.
What Is Digital Signage CMS?
A digital signage CMS is a software application that enables businesses to schedule and manage digital content for displays.
To better understand the term "digital signage CMS," let us break it down. We already discussed what a CMS is. But what is digital signage?
Digital signage refers to display technologies such as LED walls, projection, and LCD monitors. These displays are everywhere, from public to corporate spaces and restaurants. They can display webpages, videos, directions, restaurant menus, marketing messages, or digital images. They offer wayfinding, messaging, marketing, and outdoor advertising options.
Digital signage CMS gives businesses complete control of their content. It allows businesses to create compositions, schedule other types of content, set playlists, and even live broadcast news and weather. Additionally, the digital CMS can provide a streamlined workflow for developing and deploying content quickly. It also allows increased security and monitoring of data usage.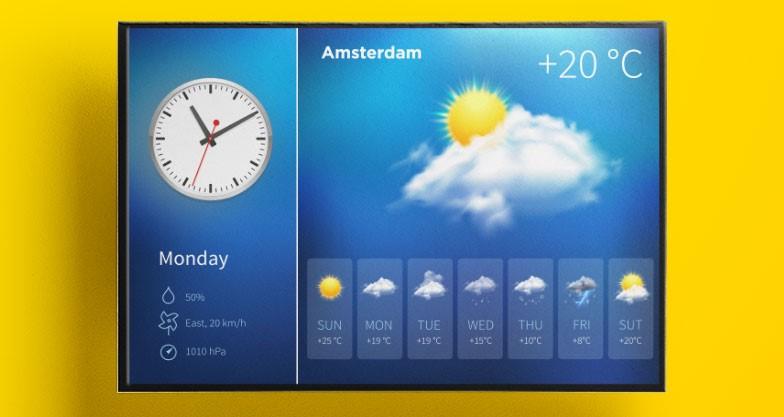 Ultimately, digital signage software can be a powerful promotional tool. The software enables businesses to display their messages on multiple screens simultaneously, allowing them to reach more customers. Moreover, with real-time content updates, businesses can display up-to-date information relevant to their customers.
The bottom line is, a digital signage CMS is an essential tool for any business that wants to increase visibility, improve communication, and engage the audience. If you know about SaaS marketing, or B2B and eCommerce promotions, these are all critical to conversions.
It is not surprising, then, that digital signage is a fast-growing method of advertising products. In fact, the industry is expected to grow by 8% between 2023 and 2030. If you have not invested in digital signage CMS just yet, you are missing out.
2 Types of Digital Signage CMS
But what type of digital signage CMS should you invest in in the first place? To answer that question, we need to discuss the types of digital signage CMS first.
There are two: cloud-based and on-premise.
A cloud-based CMS is hosted on a remote server. Businesses can access it online using a web browser. The content and data is stored in the cloud and the hosting service provider is responsible for maintaining the servers.

This type of CMS is easy to set up. Companies can manage their digital signage content from anywhere with internet connectivity. The tool also offers automatic software updates and scalability. It is, therefore, an ideal solution for businesses with multiple screens in different locations.
An on-premise CMS, meanwhile, is installed on a local server or a computer. Businesses can access it through their internal network.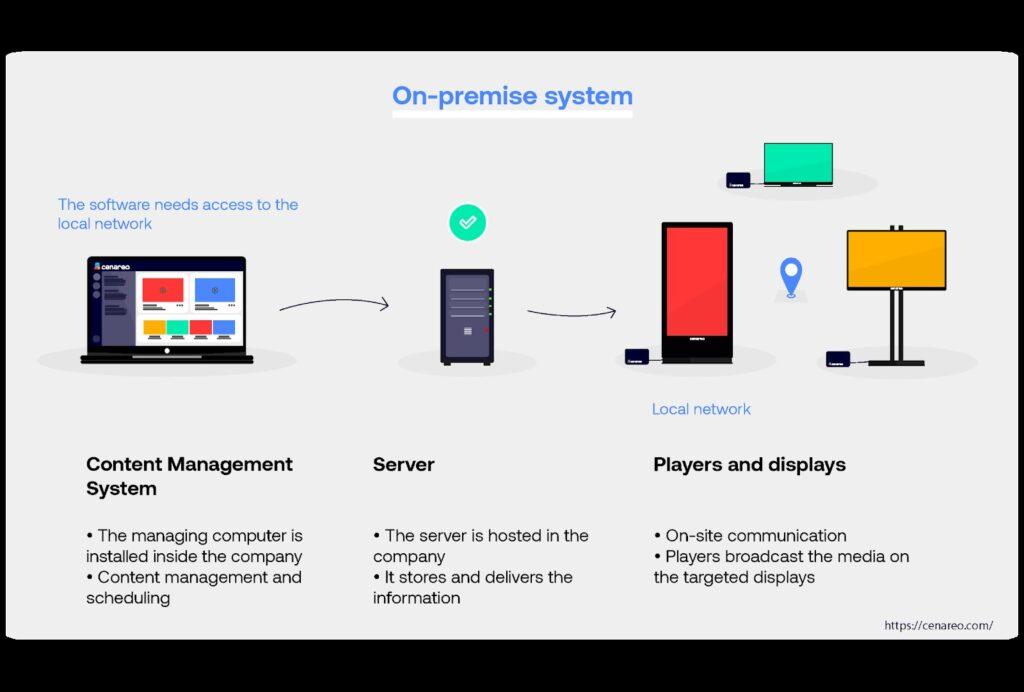 This type of CMS offers greater control over the software and hardware. Businesses can customize it to meet their specific needs. However, it requires IT expertise and maintenance. Also, you need to have a dedicated server or computer to run the CMS.
You should evaluate your needs and consider the benefits and disadvantages of each option before making a decision.
Cloud-based CMS solutions are popular because they are easy to use, with the provider handling upgrades and support. On the other hand, an on-premise CMS might be more suitable if your business needs specialized customization or if you prefer to manage your own security.
Most businesses, however, opt for a cloud-based service due to its ease of use and benefits. Cloud-based CMS offers immediate access to the content dashboard, allowing employees to handle content creation and deployment remotely. Most providers offer free trials, with regular updates and support, as well as security features comparable to locally-installed software.
Additionally, security features from cloud service providers usually align with a business's security protocols.
👉 Free Download: AirDroid Business MDM For Digital Signage Management
Experience monitoring signage screens in bulk, customizing interface, pushing app update automatically, and remotely controlling your digital signage anytime.
Features of Digital Signage CMS
The software you choose should offer the basic functionalities to help you manage and distribute content.
Now, let us take a closer look at the key features you should look out for:
User-friendly Interface
Digital signage CMS platforms should be easy to use and have an intuitive interface. The steeper the learning curve for a platform, the more resources your business will need to use. That is why most businesses choose interactive digital signage CMS software that is versatile yet easy to learn.
Digital signage platforms should also have a drag-and-drop editor, templates, and pre-designed widgets. These can help you create professional-looking content quickly. The platforms should also offer free stock photos and videos to easily help you add to the content.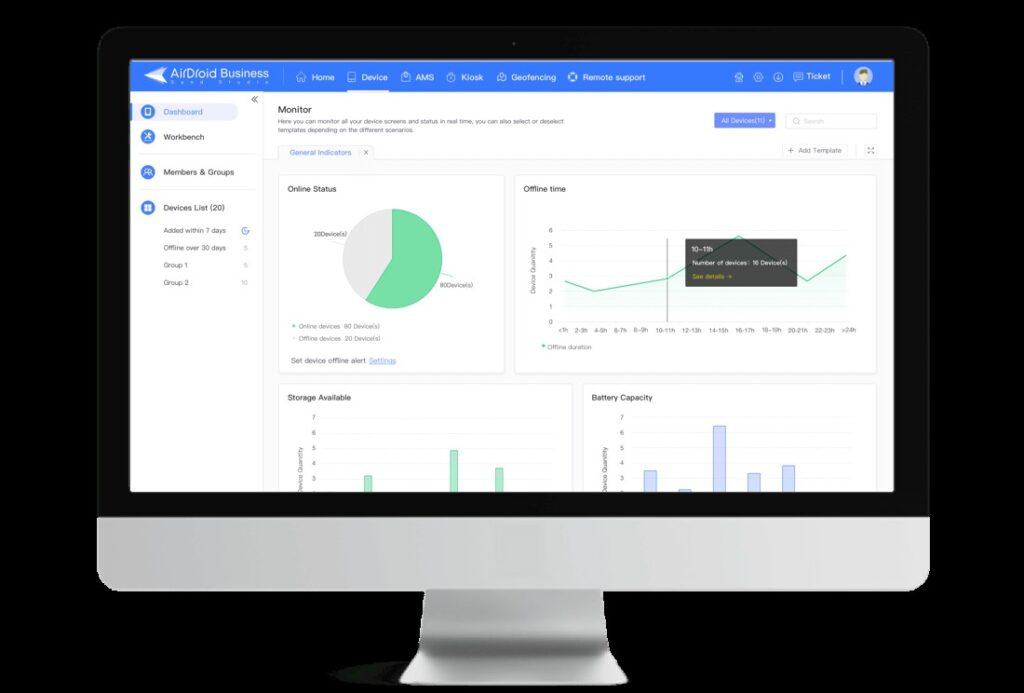 Personalization is essential in digital signage. You should be able to use different automated responses on different devices. You should also be able to create multiple frames within a display, with each frame playing independent content.
Content Scheduling
Content scheduling is one of the most important reasons to use digital signage content management systems. Within the CMS dashboard, users can select a specific date or a time range and render the content to auto-play at the designated time.
It also enables businesses to schedule different content for different digital signage screens or locations, making it easy to target specific audiences. You know when you optimize blog content for the best results? Well, you also need to optimize content for digital displays within the CMS. Scheduling different content for different signage locations is one strategy you can use to do this.
Content scheduling increases productivity and accuracy. It reduces the chance of missed deadlines and missed opportunities. However, the scheduled content should also be easy to override with the right digital signage CMS.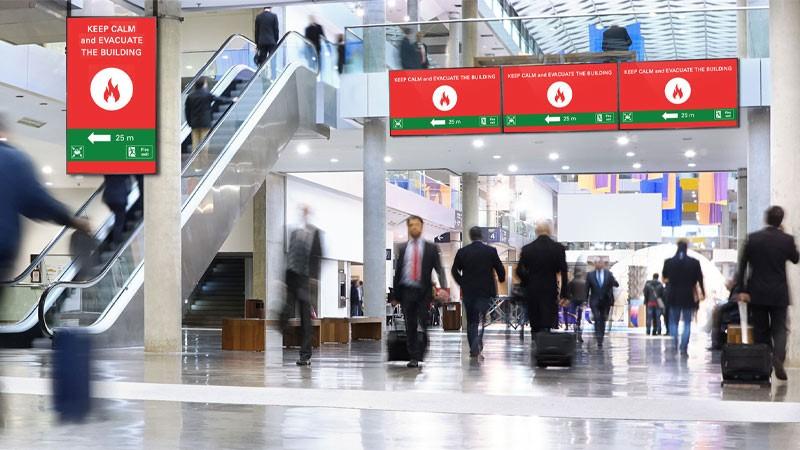 For example, during emergencies, the administration can instantaneously override the regular screen contents and play pre-defined alert messages, evacuation protocols, or safety measures.
Support
A reliable digital signage system should provide excellent support to its users. It should have a knowledgeable support team that can help you with any issues they may encounter while using the software. It should also have a comprehensive knowledge base and tutorials to help businesses get started quickly.
The best CMS platforms have device monitoring tools that notify of any problems with the media players and screens deployed across your digital signage network. CMS platforms often come with built-in tools that can quickly fix budding problems. They also provide instant solutions that do not require costly time-consuming on-site service calls.
Security
Another important aspect to consider when choosing digital signage CMS is security. Businesses should determine if the platform is secure against hacking and other cyberattacks. After all, digital signage content can be vulnerable to hacking and unauthorized access.
A good digital signage system should have robust security features to protect the content and the software. It should have user authentication, access control, and encryption to prevent unauthorized access and data breaches.

Both individual devices and entire signage networks have been hacked before, causing service delays and data compromise. It is important to conduct regular security audits as well as follow best practices for digital signage security. Digital signage software should meet the ISO standards for information security, which certify the highest level of security in the digital signage industry worldwide.
Another important aspect of security is updating. A software provider should offer updates as part of the service. It means the software is constantly improving. Every new bug is fixed to offer a seamless user experience.
In Closing
A digital signage CMS is an essential tool for businesses that want to manage and schedule digital content for their displays. It allows businesses like you to create, edit, and publish content in real-time across multiple screens and locations.
When choosing a digital signage CMS, you should consider what type of CMS you need. On-premise software is customizable. Most businesses, however, opt for a cloud-based service due to its ease of use and benefits. Cloud-based CMS is also easier to set up and maintain.
When choosing a digital signage CMS, businesses should also consider whether it has features such as user-friendly interface, content scheduling, support, and security.
With the right digital signage CMS, businesses can create engaging and informative content that resonates with their target audience.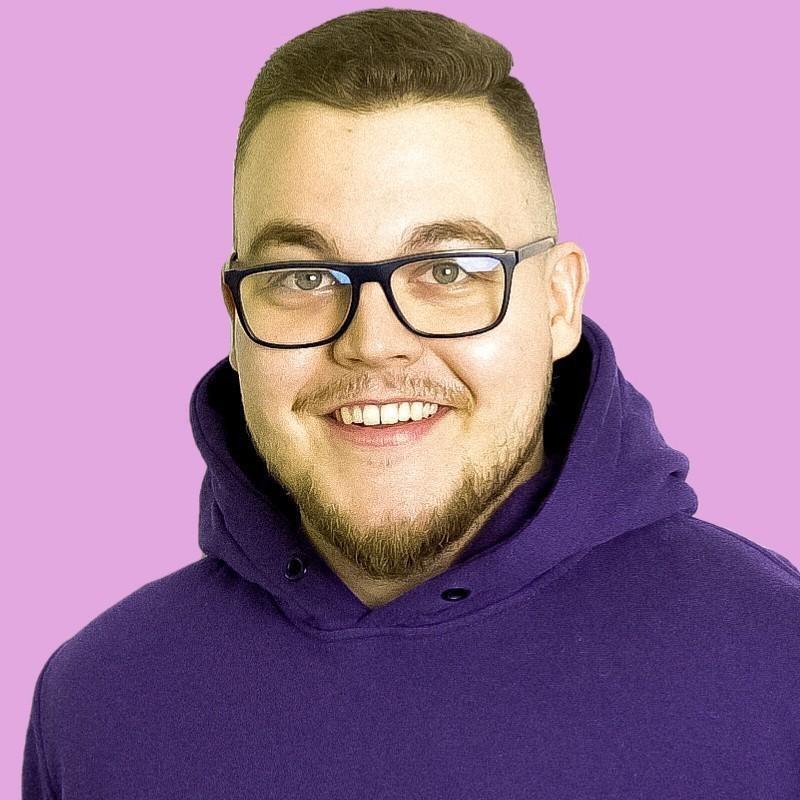 Author's Bio: Tomasz is the Head of Marketing at Surfer, a platform that merges content strategy, creation, and optimization into one smooth process. With almost a decade of experience in the industry, he is responsible for incorporating and executing marketing strategies. Currently, he manages a team of 5 wonderful experts.