In today's digital age, customers have come to expect personalized experiences in every aspect of their lives, including their interactions with businesses. As a result, companies are constantly seeking new and innovative ways to engage with their customers and provide them with unique and interactive experiences.
One way to achieve this is through interactive digital signage. This solution offers a range of benefits to both businesses and customers alike.
81% of consumers think that interactive content on digital signage or elsewhere grabs attention more effectively than static content.
Hence, you may improve customer engagement and sales by implementing interactive technology into your company's marketing plan.
Interactive digital signage is a type of digital display technology that enables clients to interact with your business more deeply. Interactive digital signage may give customers timely, interesting information that can affect their purchasing decisions.
This can be the solution if you want to raise brand awareness, promote customer interaction, or just keep up with the competition. It is a strong instrument that can aid in expanding your company or when launching a business.
What does interactive digital signage entail? How will it help your company? What kinds of interactive digital media are there? Read on to find out.
What Is Interactive Digital Signage?
Interactive digital signage is a form of digital display technology that engages customers through a dynamic, personalized experience. Unlike traditional static signage, interactive digital signage allows customers to interact with the dynamic content displayed on the screen.
Interactive displays made their first commercial appearance in the early 1980s. Companies started introducing interactive touch screens. Around the same time, banks started introducing interactive kiosks, known as ATMs.
Today, interactive digital signage can take many forms. From simple touchscreen kiosks to sophisticated augmented reality displays, and video walls. You can have your customers virtually trying on your products or visualizing how your furniture might look in their homes. This technology can be used in a variety of settings, from retail stores and restaurants to corporate offices and educational institutions.
Here is how Nescafe entertains the waiting passengers with an interactive DOOH game at the Shanghai metro station.
Businesses aiming to promote consumer engagement, raise brand awareness, and enhance the entire customer experience should consider using interactive digital signage. Now, let us discover the specific benefits of including digital signage in your marketing approach.
4 Advantages of Incorporating Digital Signage for Your Business
Incorporating digital signage screens into your marketing strategy can provide a multitude of benefits for your business. Here are four key advantages that you can expect to see:
Increased Visibility and Brand Awareness
Digital signage offers a highly noticeable and attention-grabbing platform to promote your company's name and goods. Whether it is in a retail store, corporate office, or public space, digital signage can attract and engage potential customers with dynamic and interactive content. As a result of the enhanced visibility, sales, and customer loyalty may improve as well as brand identification and awareness.
Improved Customer Engagement
Digital signage is a potent tool for attracting customers' attention and educating them. You may raise consumer engagement and happiness by producing tailored and engaging content. Digital signage can be used, for instance, to show off user-generated material, product information, or customer feedback. Each of these can enhance the client experience in general.
Cost-Effective Advertising
Digital signage can be a more affordable alternative to traditional advertising techniques for reaching a big audience. Your company may produce targeted and pertinent advertisements that connect with your target audience if you can make real-time updates to the content. Digital signage can also lower the price of producing and distributing conventional marketing materials.
Flexibility and Customization
Digital signage provides options for customization and flexibility that are unmatched. Anytime you want, you can edit and modify the content. This makes it simple to change your branding, messaging, and promotions. Digital signage can also be altered to meet the particular requirements and tastes of each company. You can customize everything from the display's size and design to its content and interface features.
👉 Free Download: AirDroid Business MDM For Digital Signage Management
Experience monitoring signage screens in bulk, customizing interface, pushing app update automatically, and remotely controlling your digital signage anytime.
As you can see, incorporating digital signage into your marketing strategy can provide a range of benefits. Now, let us jump to the next section, where we will explore the different types of interactive digital signage available for businesses.
4 Types of Interactive Digital Signage for Businesses
Each type of interactive digital sign offers unique features and benefits that can be tailored to a business's particular industry or target audience. With this range of options, businesses can choose a solution that aligns with their social media branding, enhances customer engagement, and drives sales.
Now, let us learn the four types of interactivity in digital signage:
Touchscreen Kiosks
Touchscreen kiosks are interactive displays that allow customers to access information or make purchases through a touch interface. Many retailers, museums, and airports have implemented touchscreen kiosks to enhance the customer experience.
For example, Sephora has installed interactive kiosks in some of its stores. The kiosks allow customers to virtually try on makeup and receive personalized recommendations based on their skin tone and preferences.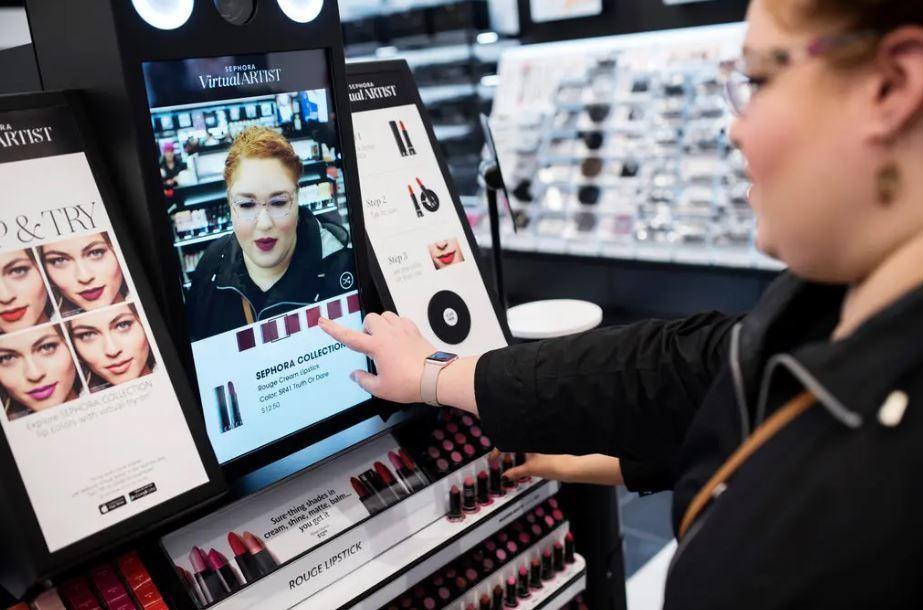 Aside from learning the best makeup techniques, Sephora's clients say they love to use the kiosks because, "This is so much fun."
Mobile Integration
Mobile integration involves incorporating digital signage with mobile devices, such as smartphones or tablets. This can be done through QR codes, NFC technology, or Bluetooth beacons.
A great example of mobile integration is the Coca-Cola Freestyle machine. This innovative drink dispenser uses a touchscreen digital interface and QR codes to allow customers to create and customize their own drink combinations.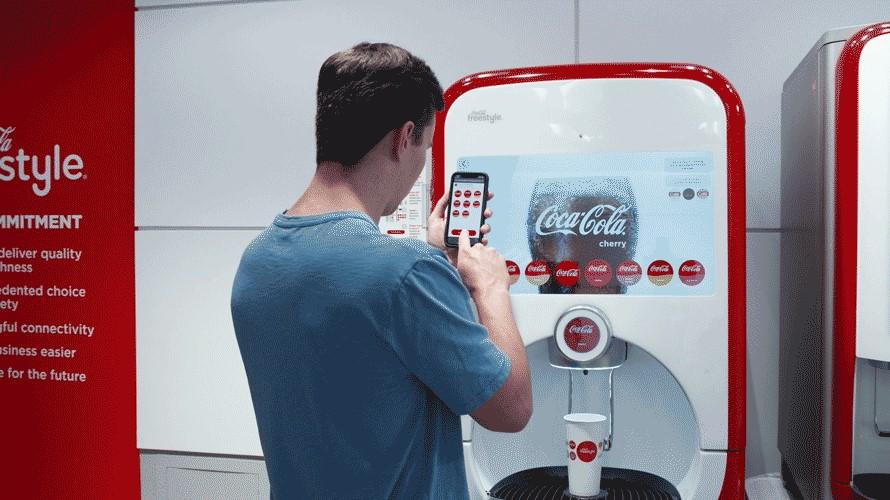 The Freestyle machine moved the drink dispensing from behind the counter into the hands of customers. Clients can even save and share their custom drinks through the Coca-Cola Freestyle mobile app.
Augmented Reality (AR) Signage
AR signage uses technology to overlay digital content onto the real world, creating an immersive and interactive experience for the viewer. AR signage can be used for product demonstrations, interactive exhibits, or even to provide virtual tours of physical space.
One example of a campaign that used AR technology in a physical interactive display sign is McDonald's "AR Game Time" game. The brand installed interactive AR signs in selected restaurants across the United States, which allowed customers to play a virtual game on their smartphones while waiting for their food.
The game involved using the McDonald's fry box as a virtual soccer ball, and the goal was to score as many points as possible by kicking the virtual ball through virtual goalposts. The AR sign displayed a live leaderboard of the highest scores, creating a fun and competitive atmosphere for customers.
The interactive campaign not only provided entertainment for customers but also helped to promote McDonald's brand and products. It was also a successful way for McDonald's to integrate technology into its physical displays and attract younger generations who are more familiar with AR technology.
Social Media Integration
Social media integration involves incorporating social media platforms into digital signage displays. This can be done by displaying social media feeds or by encouraging customers to engage with a hashtag or social media account.
Coca-Cola "did it again", and used social media integration to create an interactive display sign in the "Happiness Flag" campaign. The company installed a giant LED screen in the heart of Rio de Janeiro, Brazil, which displayed a digital version of the Brazilian flag.
People from around the world could participate in the creation of the flag. All they had to do was to submit their photos and messages of happiness via social media platforms such as Twitter and Instagram, using the hashtag #HappinessFlag.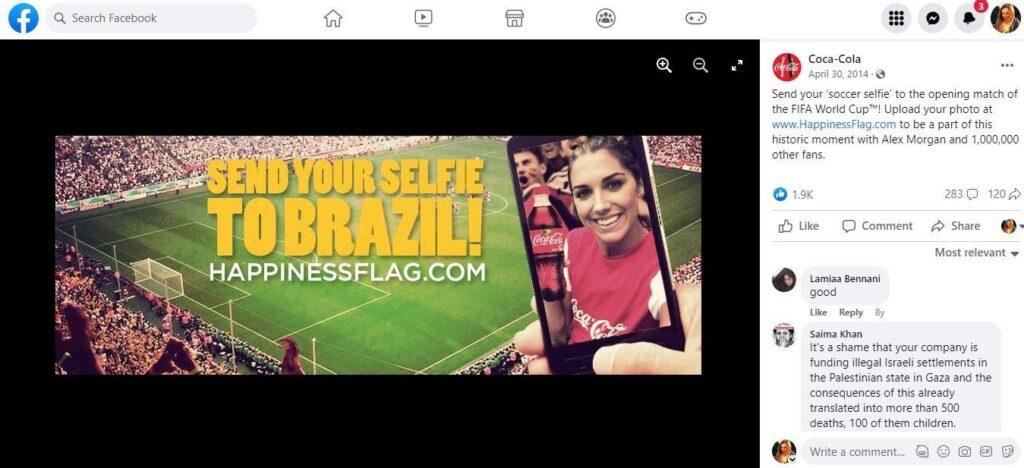 The photos and messages were then displayed in real-time on the giant LED screen, allowing people to see their contribution to the flag. As more and more people shared their messages of happiness, the flag became increasingly vibrant and colorful. Finally, it looked like this: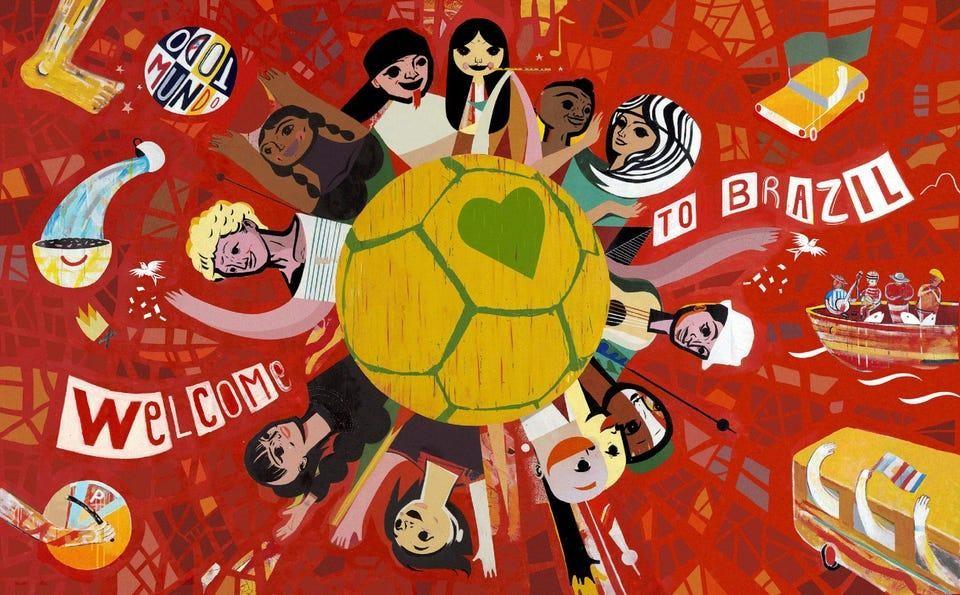 The campaign created an engaging and interactive experience for people in Rio de Janeiro supporting the 2014 World Cup. It also allowed Coca-Cola to connect with its global audience and promote its message of happiness and positivity.
Each type of interactive digital signage offers unique benefits and can be customized to fit specific needs and business goals.

In Closing
In conclusion, interactive digital signage is a powerful tool for businesses looking to enhance their marketing efforts and provide a better customer experience. By incorporating digital signage, you can increase visibility, engage customers, and cost-effectively customize your messaging.
Throughout this article, we explored the four types of interactive digital signs that businesses can utilize. These include touchscreen kiosks, mobile integration, augmented reality signage, and social media integration. Each of these types offers unique benefits and can be tailored to fit the needs of your business.
So, if you are looking to start incorporating interactive digital signage into your marketing strategy, it is important to consider your goals and the needs of your customers. By leveraging the power of interactive digital signage, you can differentiate yourself from competitors, and ultimately drive sales and brand loyalty.
Intrigued? Start exploring the possibilities of interactive digital signage for your business today!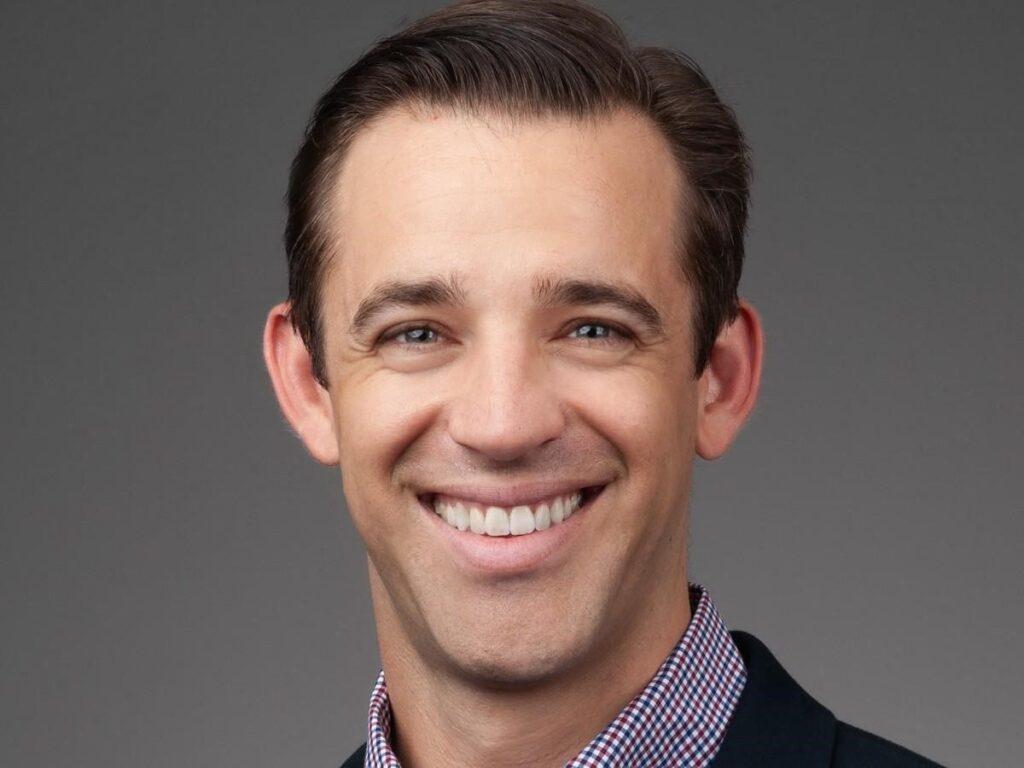 Author's Bio: Austin Andrukaitis is the CEO of ChamberofCommerce.com. He's an experienced digital marketing strategist with many years of experience in creating successful online campaigns. Austin's approach to developing, optimizing, and delivering web-based technologies has helped businesses achieve higher profit, enhance productivity, and position organizations for accelerated sustained growth.