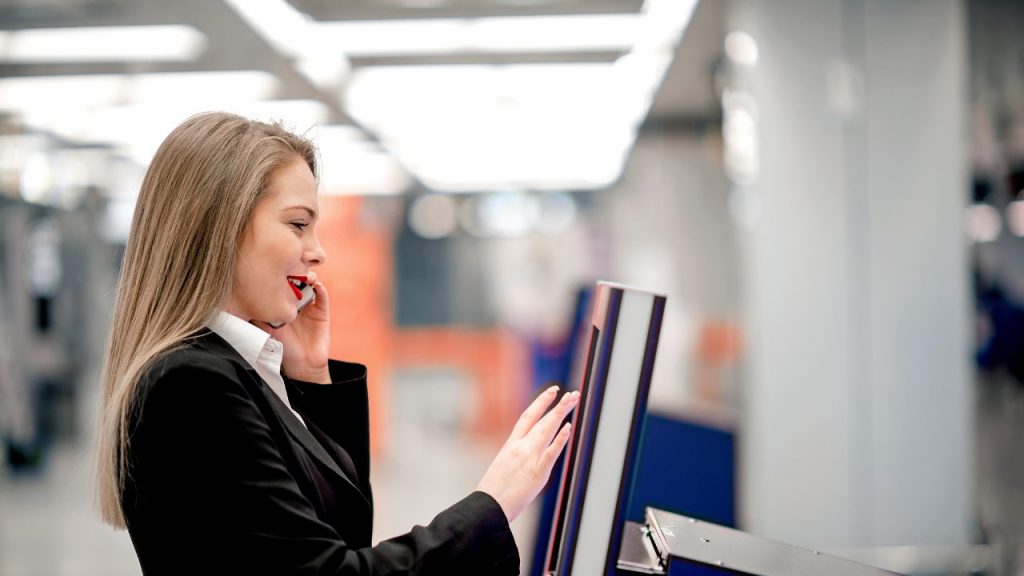 Digital kiosk displays are becoming more and more prevalent in our society. The classic kiosks are sales stands for confectionery, drinks and magazines and are usually found in train stations or in places with a high number of visitors. However, the term kiosk has gained another meaning due to the digitization of information. It describes information terminals with small or large displays on which we are shown advertising or information. In this case, kiosks are used as showcases for digital media content.
The English term 'digital signage' has become established for this. An information terminal can be expanded with self-service functions. This then turns it into an interactive self-service kiosk system. Kiosk systems are very suitable for implementing innovative concepts for conveying information. Also for addressing customers individually and specifically. Self-service kiosks at the POS help customers make a choice and get information they need. It also allows them to soak up the information. 
We encounter interactive kiosk systems in the form of digital signage. Wherever standardized processes with the help of interactive software increase the level of service, guarantee 24-hour operation and save personnel. The transmission of audio-visual information in continuous operation or on demand are further important functions. Kiosk systems are available for outdoor and indoor use. Digital kiosk displays can really enhance your business. 
Purposes of digital kiosks
Trade fairs are showcases and figureheads for companies and offer them the opportunity to address trade fair visitors in a targeted manner. It can inspire them and to win them over as new customers. Presentation software in connection with a kiosk terminal or an interactive information wall, which provide the visitor with a multimedia experience as well as specific technical information, are suitable.
For trade fairs, the applications are brought into kiosk mode. This is so that visitors only have access to the desired pages when using a browser and cannot surf freely. Good presentation software simplifies the creation of media content. Also it should also be usable without programming knowledge. The ability to continuously update content and synchronize content on multiple displays are important requirements. Information and navigation on a digital information wall can also be helpful. This is why digital signage displays have become so popular, it is simple to use.
Interactive wayfinding systems that guide visitors by touch can also be used for orientation at the trade fair. The representation of hotspots include exhibition areas, restaurants, toilets, information stands. It is an important feature. It is also popular to combine a monitor with a camera, which visitors can use to take a selfie and then send it to others. The options are endless! 
Shopping malls and the retail industry also heavily rely on them. The retail trade and shopping centers are predestined places for the use of kiosk terminals. Large displays or touchscreens always attract attention and are suitable for addressing customers directly. The fear of contact is low. This is because the visitor can establish contact largely anonymously and does not have to enter into a perceived obligation.
Within a department store, kiosk terminals can be set up at the entrance and at the frequented locations. They serve day and night as a wayfinding system, to greet customers and as an individual advertising column that provides information and advertising tailored to the target group. Multifunctional terminals can be equipped with barcode readers and printers. This in order to realize special product promotions directly on site.
Customers can be targeted using bonus and customer loyalty measures. Even sales with payment functions via credit card can be realized. The customer receives his goods after the purchase has been completed. Interactive product configurators have been proven to increase sales by up to 20%! Kiosk systems are thus the retailer's intelligent, digitally extended arm. An interactive kiosk can prove highly beneficial for sales.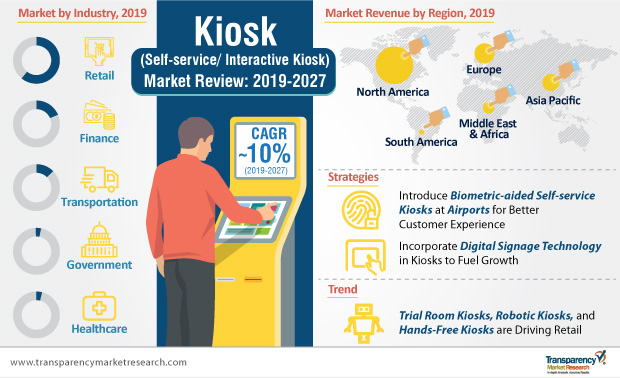 Multimedia information terminals, large format displays and touch steles have become an integral part of the buildings. They enrich customer service. Use a kiosk system with a touch display to offer not only an interactive product presentation, survey or competition. And also the right information material to take away in the integrated brochure stand.
More attention means more sales – draw attention to your products and special offers with large-format digital displays. The slim ones are particularly suitable for the retail industry. Stand displays, which on the one hand blend in unobtrusively and elegantly into their surroundings. They should also draw attention to themselves with informative and interactive content. This will give visitors and tourists the opportunity to find out more or to have a chat with your staff. 
How to implement digital kiosks?
The software is the essential element for controlling kiosk systems. A wide variety of functions can be implemented with good software. What can good digital signage software do for kiosk systems? Complete digital signage solutions consisting of hardware and software are ideal for many. The hardware consists of qualitatively appealing displays with or without touch functionality. If advertising content or information is only to be displayed, a display with a size of 26 "to 55" is usually sufficient. The displays are clearly visible at the reception or in the lobby area as an eye-catcher.
Many displays can be equipped with integrated PCs. This eliminates the need for additional cables and the PC can be integrated into the company network either via Ethernet or WiFi. This in turn enables the use of a digital signage solution to control the entire system. Should visitors and guests be able to call up information themselves or play media content, then the combination with a touchscreen is the better choice.
However, with software comes risks. The possibility of information loss, data protection and even hacking incidents which is why you should never take the risk. It is vital that you have a company on your side that offers the mandatory assistance you need. 
Indoor and outdoor multimedia displays:
• Kiosk system as a customer survey system or digital information terminal
• Multimedia stele as a wayfinding system 
• Large-screen display as a meeting schedule
• Touch table in conference rooms for meetings, training courses or workshops
• Media stand displays on exhibition stands for the reproduction of advertising presentations
• Media display with Android for the presentation of Android apps
• Large format display as a digital advertising poster or public information display
• Hanging display for shop window design: information, decoration, shop window advertising
5 Digital Kiosk Display Ideas 
1. Sign from above
The location is vital for your digital signage. Especially in the food sector, you often see that the location of the display often has to submit to the presentation of goods. Specifically: You check where it least disturbs the product presentation. The space above the shelves is often used, and the display is beyond people's perception.
As a rule, we only perceive information that is over 2.20 m high in exceptional cases. This is due to evolution: Humanity has never had opponents from the air, so this space is not relevant for survival. We usually look at an angle of 15-20 degrees towards the ground during normal locomotion.
The same applies, of course, to DIY or the fashion sector, which, however, has rarely consulted screens for advertising messages. Use your signs wisely, put them in places that will be eye-catching. Such as windows, entrances to car parks, malls, placed in certain areas of the streets. 
2. A design that suits the brand 
The visuals are important and should be well presented and harmonious. It is the visual that can attract and retain the attention of more customers. Taking care of the presentation of your digital signage campaigns means giving your customers a good first impression, making the message more user-friendly and attractive while keeping an image consistent with that of your brand or company.
Choosing your visuals, taking care of your typeface, harmonizing the arrangement of elements is essential for a successful campaign! Why not choose to use your logo and have it move and animate? You could add video content to add an extra element! Choose colors that are bright and bold and will work well for your brand! The design should be clear and concise. You don't want to bombard people with information, but rather offer it in a stylized way. 
3. All about the staff 
Publicizing your business staff via a digital kiosk also has its benefits. For many clients, it is reassuring to know the different members of your team. In this way, you indicate to your visitors who they can address during their passage and you establish a real human relationship with them. It's a way to put a face to a voice if you only know the person through phone calls or email exchanges.
Presentation of your team on a digital signage screen can make people want to buy into your business. They can see their face and name. A friendly face helps make a sale! After all, you're wanting to boost sales, so by involving your staff, you can do this effortlessly. 
4. Present all of your services to your customers 
Thanks to your digital signage screen, your consumers will discover the different rates and services that you offer. What's more, you'll sell more products because an informed customer is more likely to buy. Services and prices must be highlighted so that customers are directly impacted by them. You can also display your partners, your suppliers, your history and give a general overview. Interactive elements work well too. Presentation of your services on a dynamic display screen allows people to see your brand easily via a digital kiosk display. 
5. Get social
Posting news feeds on your social networks is a real springboard for developing your visibility on the web and therefore your notoriety. It is a way for you to make yourself known to your customers, partners, competitors and especially your future customers by using the principle of viral information via digital signage.
Displaying your networks is also very fashionable and has become almost compulsory: many people and companies use social networks both for personal and professional purposes. However, it is necessary to choose the social networks that you want to highlight and adapt your message according to your target.
Display the publications of your social networks on a dynamic display screen After purchasing a product or service from your business, customers are free to leave reviews or not on your website or mobile app. 
With customer reviews, Internet users' perception is also positively impacted. These customer reviews are reassuring! In this way, you gain new customers, while retaining your current customers. Customer reviews are therefore a real lever to boost your sales.
Giving your customers the opportunity to express themselves shows that you are looking to improve yourself by listening to them, and this will put your future customers in confidence because you are a company that cares about the satisfaction of its customers. This is why displaying a few opinions from your customers on your digital signage screen will increase your conversion rate, and therefore, your number of customers. It boosts sales in a very clear way, sharing your company's best assets. 
The digital kiosk display is a fantastic way to market your business and find new potential customers. Safety is key too, you must look at a company that specializes in something such as Android Kiosk software to keep your systems safe also. Safety is a key aspect.
With simple software, you can be sure that you can keep things secure. You can set up your kiosk mode with software that keeps your designs up to date, as well as offering custom layout, design and safe browsing. Kiosk displays are the future, so be sure to look at how they can make a huge difference to your sales today.