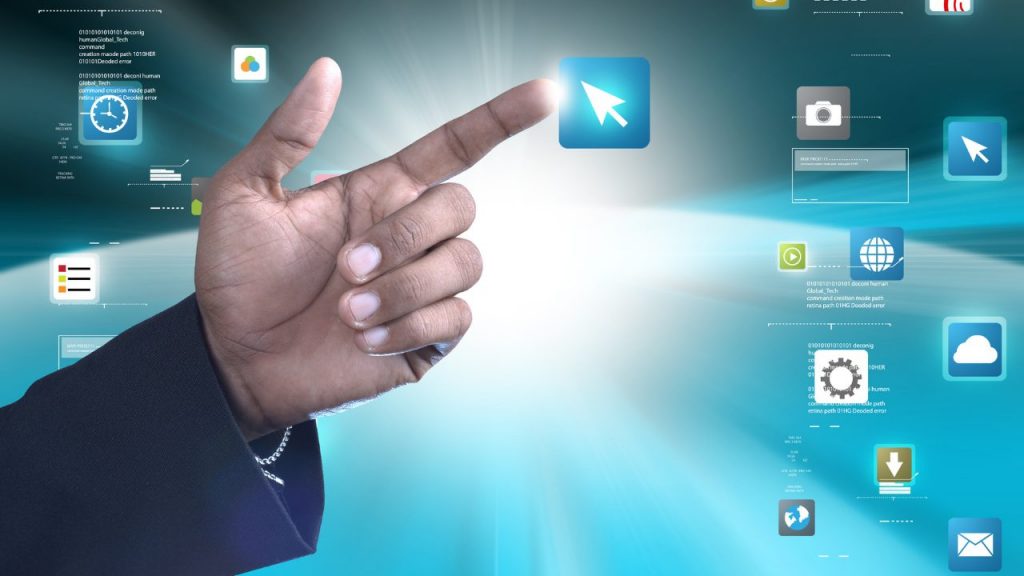 These days, we all have our smartphones glued to our hands. We wouldn't say that we are addicted, as they do provide leisure and are convenient, but sometimes we depend on them a bit too much.
For most businesses, creating a mobile app is the most blatant following step in their multichannel marketing plans. It's relatively easy to develop them and the costs are fully adjustable. Depending on the app's primary goal, the initial setup can be more basic. You always have the option of adding several features as the business progresses.
Downloaded apps on your customer's mobile device mean only one thing; your business is getting a constant appearance. This enables you to have more influence, allowing you to navigate users down your sales funnel.
Marketplaces such as the Apple Store and Google Play are getting filled with new apps every day. Having so many options and so little space on customers' phones, a thriving app needs to stand out.
Pitching an idea can come to you naturally, but proper execution is a totally different story. Creating a proposal that would mirror your expertise can be time-consuming. But having a proposal template that exactly understands your business can help you with that.
Logically, if people don't download the app, the investment can't be justified and the entire mobile marketing strategy is jeopardized.
The effective mobile strategy involves more than just a mobile-friendly website, wouldn't you agree? Mobile marketing strategies are no longer exclusively for big companies. Small businesses are following a similar trend. Apps are becoming essential if you plan on surviving the digital era.
1. Improve company branding
Planning on expanding your brand reach? Well, if you want to cover more ground and include younger demographics investing in a mobile app could be just the thing you need.
Millennials, in particular, simply adore their mobile apps. We could easily call them the "I want it, and I want it now" generation. But what exactly do they need? Personalization, responsive customer support whenever and wherever. Great and smooth integrations, checkouts, and simplistic returns.
In full honesty, they are a bit high-maintenance, but let's not bash on them too much. The fact that they are demanding and vocal about it makes your job that much easier. You don't have to brainstorm for weeks to find out what your app needs to have or not have. The initial thought process is simple.
On top of that, they are more open-minded towards online payments and monthly subscriptions than any other demographic. In conclusion, if you are looking for a way to increase your customer base with a younger appeal to it, creating a mobile app is an excellent place to get started.
2. Increase brand value
The most notable battle on the market is to stay relevant and innovative. As long as the people are talking and interacting with your brand you are doing something good. Businesses put emphasis on innovation, not only because it keeps them ahead of the curve, but because their clients want them to.
Investing in your own app is the first step to increase brand value. Awareness, recognition, and interpretation are qualities you want to strive for. Some of the features that will step up your game are push notifications offering rewards, special deals, and one of the best "closed circle" types of benefits, the loyalty program. All these will become available to you once you start the mobile app journey with your brand.
And keep in mind to always aim higher. Don't meet your customers' expectations, exceed them. Now, it is important to recognize that making the customer download the app can be challenging.
Although the app is far more convenient than a usual website, it can be quite the job to stir people towards it. A solution is an integrated approach. Single page and progressive web applications (SPA and PWA) are replacing classic web technologies, simplifying browser interaction and increasing commerce.
3. Increase the number of e-commerce shoppers
Most e-commerce businesses are still more reliant on their websites, investing in new designs and quirky features, not fully aware of how many customers they miss on a daily basis just because there is no app for their commerce.
Demand is bigger by the day and with the number of e-commerce buyers increasing, it's crystal clear that people desire to shop using their mobile devices. Having an app to accommodate this demand will help you spike those sales numbers and other conversions too.
Investigate a bit before you dive into this. Collect data from your customers and competitors and see what your mobile app needs in order to have that extra oomph.
4. Accelerate your business
As mentioned, making an app is an easier part of the process. Deciding what your app will do is the fun part. The first thing you must take into consideration is that your app complements your current business and helps you grow it.
It should be directly connected to your business plan. When faced with a new project, qualitative risk assessment can prove to be an invaluable tool for PMs. Rather than relying on assumptions and intuition alone, this methodology provides the clarity of data that helps us identify potential risks in straightforward ways. If you want to make a mobile app just for the sake of it, don't bother.
Now, if you are still on the mobile app train of thought here are some questions you should brainstorm before the next step. How do you want your audience to interact with you?
For example, a successful e-commerce store will give its customer an option to leave a review of the product they bought. On the other hand, having a good chat integration with spot-on customer support is definitely a great solution for quick responses and closing shaky deals.
Find out what makes your audience buy that specific product, what are their needs? And, most importantly, what is the role of the app in your business strategy?
Of course, your app must go hand in hand with your business. However, you are there to decide how much influence that app will make. If you have steady revenue from your website, and an audience that loves the way you are currently doing your business, forcing them to switch to the app could have more negative effects. 


5. Stand out from the crowd
Having a mobile app as a business is a must these days.
It has become a golden standard around the globe. Let's be totally honest about this – if you want to stay relevant and competitive, you really can't allow yourself to not have a mobile app.
The market can be a nasty place, competition is strong, and you are swimming in the ocean with many sharks. It does not matter if you are a small business, corporation, or a rising star in the field of entrepreneurship, you want to be different. To stand out from the crowd.
6. Your customers are requesting one
Still not 100% sold on the app idea? What do your customers say? Luckily, we live in an age where consumers are everything but speechless. Need their opinion? Ask and ye shall receive. There is nothing wrong with that, and if nothing else, makes your job that easier. There are a ton of means to get yourself some quality information. Create a survey on your website and social media.
Have an email list? Use it. Email marketing is an underrated form of advertising that still has a lot to offer. With mobile phone usage skyrocketing, marketers should be focusing more on emails than ever before. You can even toss in a little reward for their effort, too. Also, if you want on-the-spot opinions, you can cooperate with your customer support representatives and give them some guidelines.
Always be transparent and concise. Wonder if your customers would like a mobile app? Well, ask them just like that. If the answer is yes, then go further. Find out what they want to see in the app you would provide for them. What would bring them the most joy? Create a list of the features you would like to pitch and create another survey for that.
It will be a fun back-and-forth interaction with your consumers and you will get even more love from that.
7. Mobile apps can help boost customer service
What better way to connect with your clients than to give them a communication channel they can use to reach out to you.
Having a good product placement and quality service is something you should strive for, but to add that extra layer of satisfaction, interaction with your customers is a must. It is completely normal to sometimes have unhappy customers, but what can escalate the situation is the lack of communication.
If you are looking for a way to improve your customer service, investing in a mobile app will bring that addition to your support.
8. Collect customer behavior data
Lacking the information you want in order to find out what makes your customers tick? Let us help you with this one. On average, every person spends at least 2 hours a day on social media. Multiply that with the fact that there are a billion users worldwide and you got yourself a nice number.
Keeping that in mind, it's easy to find out a lot of valuable information such as:
• how often do your customers buy goods
• which shopping centers they prefer
A lot of information can be extrapolated, allowing you to create a precise representation of the audience and using that data to boost your sales. You will be able to create more personalized offers, promo codes, and discounts.
Having an app will help you collect that data as well. After your clients download it, they will need to create their profile and log in. For a login form, you can add questions that directly help you add value to their overall experience.
9. Boost user engagement with loyalty programs
Who doesn't like to get rewarded for buying stuff again and again?
Loyalty programs are by far the best way to reach out to your consumers, make them feel great about using the service you are providing, and also give them that feeling of accomplishment.
On the other hand, you can rest assured you will have all the necessary data (spending habits, average checkout amount, current interests, etc.) that will help you stay on top of the food chain. The only "challenge" you have is converting new customers into loyalty members. 
10. Improve user satisfaction
One of the most commonly mentioned perks of having a mobile app, especially in e-commerce is the simplified checkout process. Closing the deal with your customers does not have to be tedious work. You can even streamline your online customer experience with brick-and-mortar stores by implementing self-service kiosks or Android tablets to make checkouts more efficient.  
Mobile apps are all about simplicity. As a result, you have the ability to create a great buying experience for your customer which in the end benefits your business greatly. From conversions to overall customer service experience, brand value, and retention rates. With the help of a Mobile Application Management (MAM) software, you'll be able to manage all your apps remotely from one place.


Author bio:
Petra Odak is a Chief Marketing Officer at Better Proposals, a simple yet incredibly powerful proposal software tool that helps you send high-converting, web-based business proposals in minutes. She's a solution-oriented marketing enthusiast with more than 5 years of experience in various fields of marketing and project management.