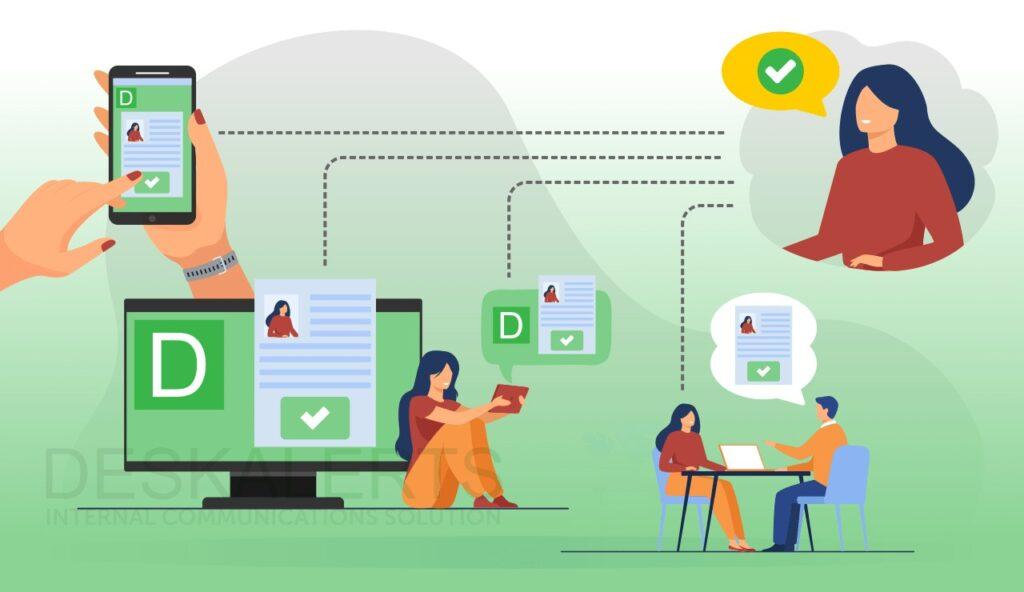 Does it not strike you as strange that even after the world has coped with the COVID crisis, work from home did not end? We shall not examine the reasons behind the continuation of work-from-home culture. However, it is important to be cognizant of the fact that work-from-home is here to stay, and organizations need to adapt to it quickly.
One of the major concerns for organizations today is onboarding new work-from-home employees.
According to research, the expense of locating and training a replacement for an employee may be anywhere from the equivalent of six to nine months of that individual's compensation, if not more.
In this article, we will dive deep into the challenges and present useful tips to help you onboard the new work-from-home employees.
Challenges While Onboarding New Work-From-Home Employees
Onboarding when employees are physically present differs greatly from onboarding new work-from-home employees. Getting settled into a well-set environment and with colleagues physically around you is a lot easier than trying it virtually.
Onboarding work-from-home employees is rather challenging, and here are some of the common issues:
Member management and data security
One of the most common concerns when onboarding remote employees is ensuring data privacy and security. Whether you run a SaaS, service-based business, or dropshipping platform, you need to make sure you have the perfect set of tools to protect your data.
Sometimes, companies offer their laptops or other devices for work-for-home employees. Maintaining organizational security and efficiency while onboarding a large number of remote employees is a key issue.
Remote access and control
Since the employees would be working remotely, they might need access to certain information. Securely granting, monitoring, and controlling this access is also a major challenge.
Workflow automation
Without automated workflow, the increased complexity of devices under management may hinder your ability to respond quickly to issues. This may result in extended periods of downtime and hidden losses.
File transfer
Remote access and data transfers are crucial for work-from-home employees. When your employees work remotely, you can expect large data transfers. Security and swiftly managing these data transfers are also major challenges.
Social isolation challenges
When starting a new job in a distant location, the most significant obstacle many individuals confront is the increased likelihood of being socially isolated.
Workers who contact their colleagues in person may quickly break the ice by strolling over to new coworkers' desks and introducing themselves. However, employees who communicate with their coworkers online need to put in more effort to have this kind of interaction.
Therefore, it is much more difficult for new remote workers to establish relationships at work, and as a result, many of them might feel socially isolated.
Communication challenges
Problems with communication may harm the onboarding experience of a new employee, and remote employees have the additional challenge of coping with the loss of nonverbal communication signals that comes with the onboarding process being conducted remotely.
While working in person, we depend on the tone of voice, facial expressions, and body language to decipher the meaning behind the messages we get. However, when interacting online, it is much more difficult to do so.
Information overload challenge
There is certain to be a learning curve associated with any new employment. However, if a new employee is presented with excessive knowledge all at once, they may have feelings of unease and be overwhelmed by the material.
Employees may feel information overload if the onboarding process does not adequately account for a new job's responsibilities. This might impede the workers' ability to make a seamless transition into their new role.
Tips for Onboarding New Work-From-Home Employees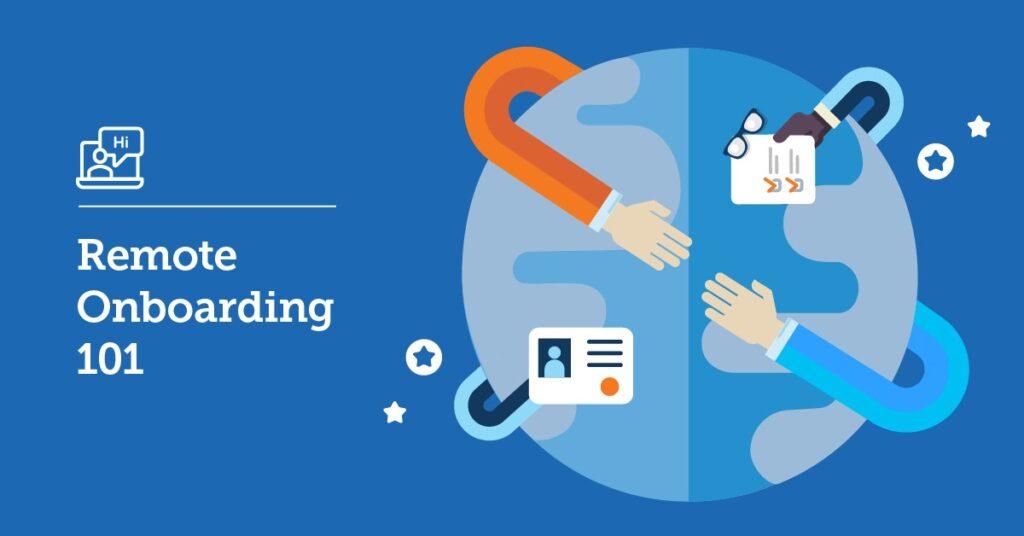 When it comes to onboarding remote workers, there are a few best practices; if you keep them in mind, they may make things go more smoothly and more effectively.
Early orientation
When onboarding workers who will be working remotely, you need to remember that these individuals need additional time and space. Because of this, you need to start virtually onboarding new employees a little sooner than you normally would have done.
Newly hired employees must have clarity about the business. As a result, you may consider sending them a virtual onboarding letter covering topics such as corporate culture and ethics, as well as some information on the company's history and its founders.
Be clear about what is expected from them
When considering how to onboard new workers, you must carefully consider how you may bring the new hires together and ensure that they know what is expected of them.
You have to guarantee that every new remote employee has clarity about whom they will meet, what tools they need to utilize, and what communication channel their superior prefers.
You can use a virtual onboarding letter to establish expectations and simplify things for you.
Offer mentorship or orientation partner
When you start working in a new setting, you probably have many questions, and finding answers to those questions may be challenging when working remotely.
It can be helpful to assign an employee who has been around for a while to mentor your new hire. This person can be their go-to person to ease uneasiness or answer small questions. If you have an employee who has been around for a while, assigning them as a mentor to your new hire can be helpful.
This mentor can serve as a more informal resource and answer questions surrounding culture that may feel as though they are too minor to reach out to a supervisor about.
While the new employee's manager is undoubtedly a good resource for onboarding questions, this mentor can serve as a more informal resource.
Give them time
Once new workers begin working with the remote teams that have been allocated, they may make simple errors and errors of a less significant kind.
You must be aware that they are still gaining experience, and as such, you are responsible for directing them while allowing them sufficient room and time for employee development. You may also use a tracker to efficiently keep track of your employee's time spend at work and engaging in other activities. Not only will time-tracking software help your organization measure time, it will also save expenses, boost productivity, eliminate distractions, improve workflow, help with billing, etc.
Furthermore, this would allow the new workers to learn about the company culture and develop over time.
Have an open door policy
It is not right for check-ins to be a one-way communication. Make it very obvious to newly hired personnel that they are free to arrange calls on their own and are encouraged to do so, as well as that they may ask for a short conversation anytime they feel the need to do so.
Include this into the onboarding process by demonstrating to new employees how to set up video conferences using the software you provide and assigning them a job that requires them to "arrange a call."
It would be a good idea to have some other staff members besides their friends reach out to each other for a virtual meeting.
Because of this, it will be evident that your firm's culture takes an 'open-door' approach to communication and that workers should always feel they can reach out to their superiors.
Final Thoughts
The process of onboarding new staff is both essential and time-consuming. As a result, HR recruiters and teams need to put in much effort to figure out how to provide new employees with the greatest possible candidate experience while keeping the finest people.
When you are onboarding new employees remotely, though, things might be more difficult. However, you can improve the onboarding process and make it simpler for new employees to integrate into the team, even if they are working in a remote location, if you have the necessary tools and processes.