Last Updated on January 13, 2023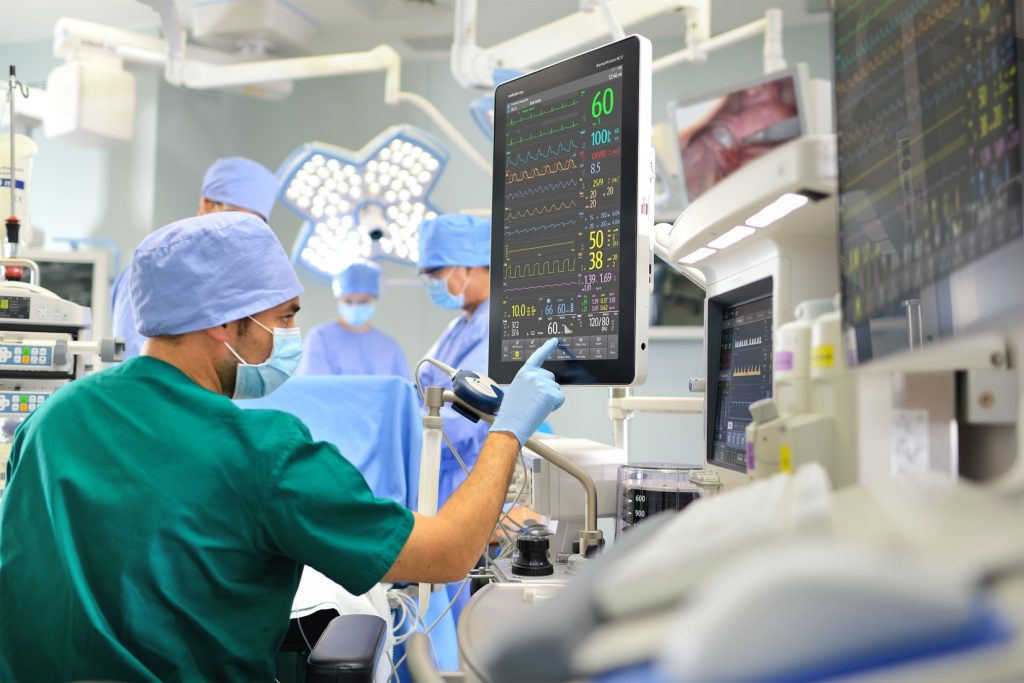 The healthcare industry has been front-and-centre throughout the COVID-19 pandemic, and it's clear that many providers and institutions are feeling the strain. Whether it's a lack of available personal protection equipment, a limited number of crucial beds in ICU wards, or the availability of healthcare staff, it's clear that something needs to change to make the lives of those providing these lifesaving services easier.
As many as 84 percent of health institutions are looking towards technology in the hope that certain processes and procedures can be streamlined. Mobile devices like tablets and smartphones have been at the forefront of this shift, thanks to the flexibility, ease-of-access, and availability they provide. Unfortunately, however, the implementation of any new technology comes with associated challenges, and now healthcare institutions are looking for effective ways to manage these devices in an effort to get the most out of them.
Available technologies like mobile device management, or MDM, have enabled this management through enabling IT personnel to access, control, secure, and manage these devices from one remote location. But further than the basic management of devices, how else can MDM benefit the healthcare industry?
Some solutions – like AirDroid Business – offer additional capabilities like kiosk mode that enable institutions to lock their devices down into one of more functions. While this sounds like a basic capability, the productivity, security, and user experience benefits of this are far-reaching. So how exactly does kiosk mode provide these benefits? Read on to find out.
Reduce Device Downtime
Locking devices down into a set of functions reduces device downtime while reducing the burden placed on IT support by limiting access to non-essential functions and settings. This means that there is less chance of a device failing because access to apps, software, and settings that can affect a devices' performance are removed completely, meaning the possibility of an issue arising thanks to conflicting apps or software is negated. While this might sound like a basic idea, in a healthcare setting a failing device mid-surgery can mean the difference between life and death, so having the infrastructure in place to ensure devices are working optimally and to fix them quickly if they are not, is essential.
Unify and Improve User Experience
Because kiosk mode locks a device into only a few functions, user experience is unified and enhanced. Why? Because without the distraction of tens – and in some drastic cases, hundreds – of apps, the user experience on the app is much more straightforward because only the necessary apps and functions are available for use.
In practice, this means that if a doctor is using an app to record or view a patients' information, instead of trawling through multiple apps and software options, they will easily be able to find the software in seconds, making both their, and their patients' experience, much more streamlined and simplified.
Ensure Device Security
In any healthcare setting, device security is critical. Kiosk mode and the ability to lock down devices can add another layer of security through limiting access to functions, sensitive apps, file systems, and settings. This means that different personnel in an organization can have access only to the software and files necessary to do their jobs, like a cleaning technician will only have the option to see their cleaning schedule, and not patient files, while reducing the overall chance that sensitive information can be accessed, because the option to access it at all is not there.
To learn more about how device lockdown can boost productivity, efficiency and security, while enhancing user experience, sign up for a 14-day free trial today!