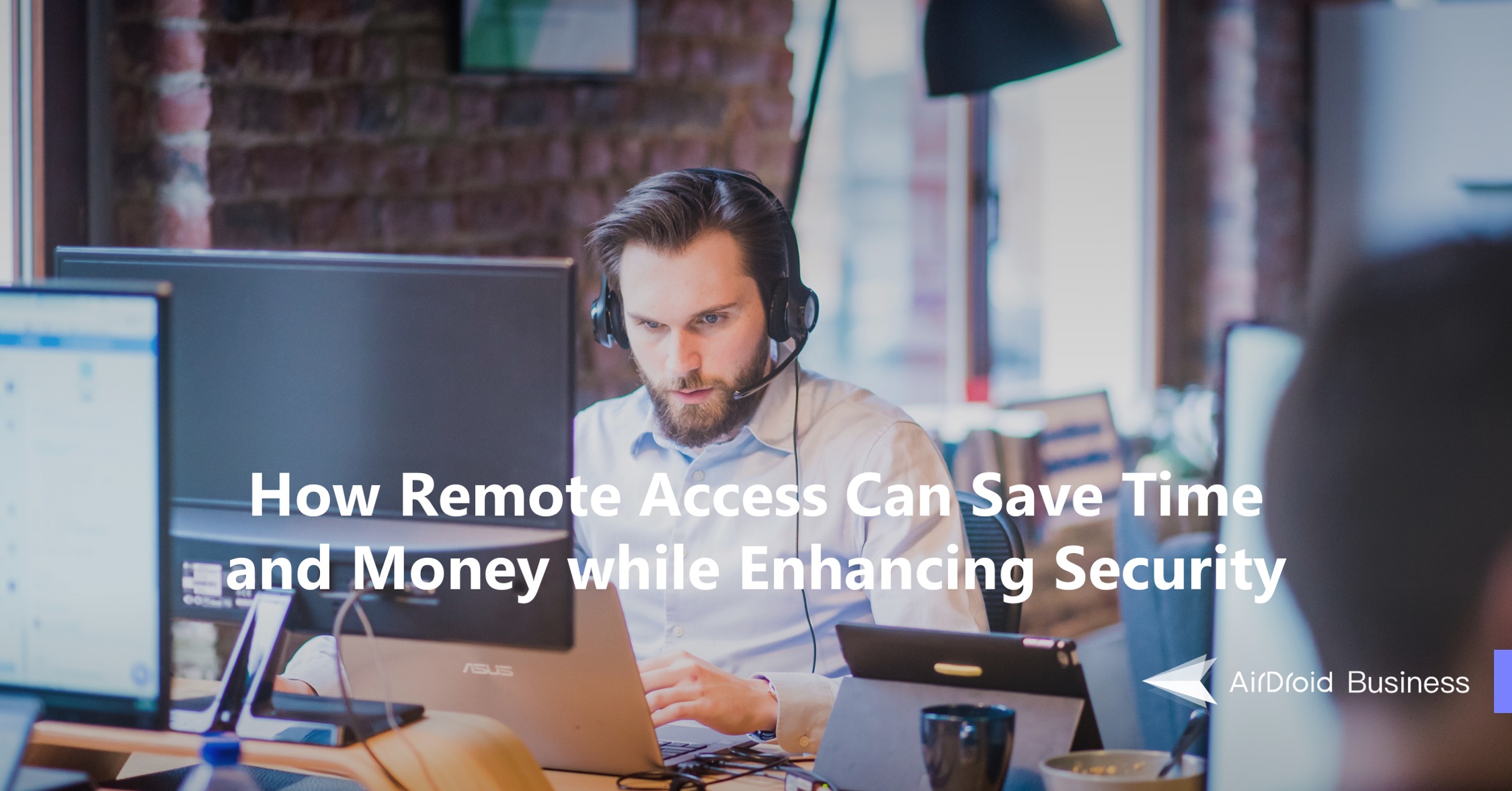 Mobile device management (MDM) Softwares are solving a multitude of business problems. Whether it's providing the ability for staff to work remotely, or enabling workarounds to otherwise expensive business solutions like digital signage, many businesses, both large and small, are adopting this technology to save both time and money.
How exactly can an MDM solution enable this? Essentially it comes down to one key function, and that is remote access.
At a base level, remote access enables IT Managers and Administrators to access devices remotely, giving them the ability to visually assess the contents of a device, diagnose device issues, and in some cases, take control of the device. This is all done through the cloud, which enables IT Managers to do all of these without leaving the office.
Saving Time and Money
This is where the bulk of money and time-saving benefits can be found, and the 'why' is fairly obvious. Think about it: The average small business employs roughly 15-20 employees, and if each employee is working remotely, that's a large amount of travel for an IT Manager to undertake to conduct maintenance, install updates, or diagnose and fix an issue. Alternatively, businesses may require employees to visit a central location every month or so to receive these updates and maintenance, which not only takes time but costs the business money as well in terms of paying for that travel time.
There is – of course – the option for IT Managers and remote staff to try and work through issues over the phone, but this presents its own set of problems; with many IT Managers struggling to identify and issue solutions relying solely on oral descriptions from a staff member who isn't trained in IT terminology.
By implementing MDM software with remote access capabilities, IT Managers are able to resolve nearly any issue or deploy updates without leaving the office, and thanks to the ability to view the device, they can do so at a much faster pace. This not only saves time and money but also enables productivity for the remote employees by allowing them to get back to work faster, while also enabling the IT Manager to service more employees and their associated devices at a much quicker pace.
Enhance Security
But what about security? It stands to reason that if a device is able to be accessed remotely by an IT Manager, the same device might be vulnerable to access from others with not-so-great intentions. However, this isn't the case, with many MDM platforms having strict security measures in place, like AirDroid Business and their TLS Encryption, which works to secure data in transit between the cloud-based console and its associated devices. This is much more secure than sending important files and data over email and thus enhances the overall security enjoyed by those using MDM and remote access to manage their devices.
It's clear: remote access softwares enable businesses to save time and money by streamlining an IT Manager's role while also enhancing the overall security of a business' network. Learn more about MDM and what remote access can do for your business today!