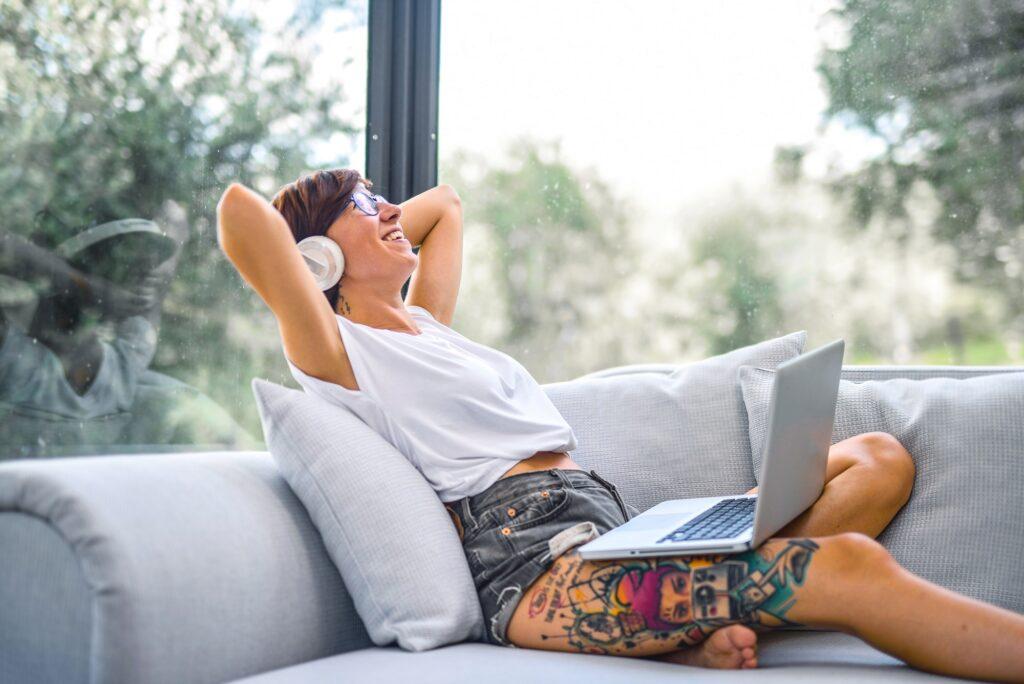 Working from home has changed the business landscape, giving many professionals the option to take their tasks outside of the office and allowing them more control over their workdays and home life. Although many benefits can be gained from work-from-home setups, stress is not avoidable. Forbes highlights that common problems plaguing remote workers include distractions, communication and technical complications, and work-life unbalance. The contrast between working in isolation at home and the bustling office environment can put people off their game, and when employees struggle, progress and productivity is hampered.
Fortunately, there are many solutions to guide entrepreneurs and their employees to success, even when working from home. You need not compromise your business's growth even if you are not working in an office. Investing in the best tools and strategies can increase efficiency, streamline procedures, and make collaboration a breeze. Here are some to consider employing in your work-from-home business:
Project management software
Working from home removes the face-to-face element, which is essential for managing projects across wider teams. Research published in the Nature Human Behavior journal found that collaboration became more static and siloed with remote work. Asynchronous communication also increased, making it more difficult for workers to share information across the network.
To ensure tasks are appropriately delegated and progress is made, project management software can provide you and your team with a database that members can access and view to track their work for the day or week. If everyone knows who is working on what, you can minimize errors from a lack of information. This software can also simplify communication via chat and video conferencing on one platform.

SEO
Search engine optimization (SEO) can boost your visibility by increasing your ranking in online spaces like Google; a higher ranking means more clicks from potential clients to your website. If you have high-quality ads with keywords that can lead users to the most relevant information, the more likely your content will be seen. 
Ayima discusses how to achieve a quality score on Google AdWords by prioritizing relevancy to boost user experience. Tailoring your ad copy to your keywords by incorporating them in the headline or sending people to the most relevant landing pages can help users find exactly what they are looking for and increase your quality score. You will see an improvement in performance and benefit from cheaper clicks.

Online engagement is vital for your remote business, as you likely rely on your website and content to attract customers. With increased visibility from SEO, you do not have to spend too much on getting your company's name out to your target audience—they will be able to find you on their own. SEO strategies can be as simple as posting good-quality content matching search queries. When you provide a positive experience, traffic to your site will increase and translate into sales.
Automation
Performing the same menial tasks daily can be a hassle and might take up more time and effort than necessary. To amplify efficiency and lessen staff workload, use automation to speed up specific processes while decreasing human error. You can use chatbots on your website for customer inquiries or software for administrative tasks such as distributing payroll or reviewing candidate resumes.

In a remote setup, automated procedures can help your staff focus on more critical tasks and alleviate stress from the challenges of working from home. Human workers cannot be entirely replaced, but they can work with automation to make their jobs easier.
Remote Support Software
Solving a complex technical issue while remote working is not easy, especially if you or your employees are not highly tech-savvy. You also cannot get the same level of assistance as you would in an office. Remote support software can provide the tools you need to guide customers or employees with troubleshooting and solving tech issues from your computer or phone.

AirDroid's remote support solutions offer you remote control to unlimited connected devices and an augmented reality (AR) camera for placing 3D markers onto physical equipment. You do not need to show up in person to fix problems when everything you need for remote support is provided.

Written by Angie Crafter