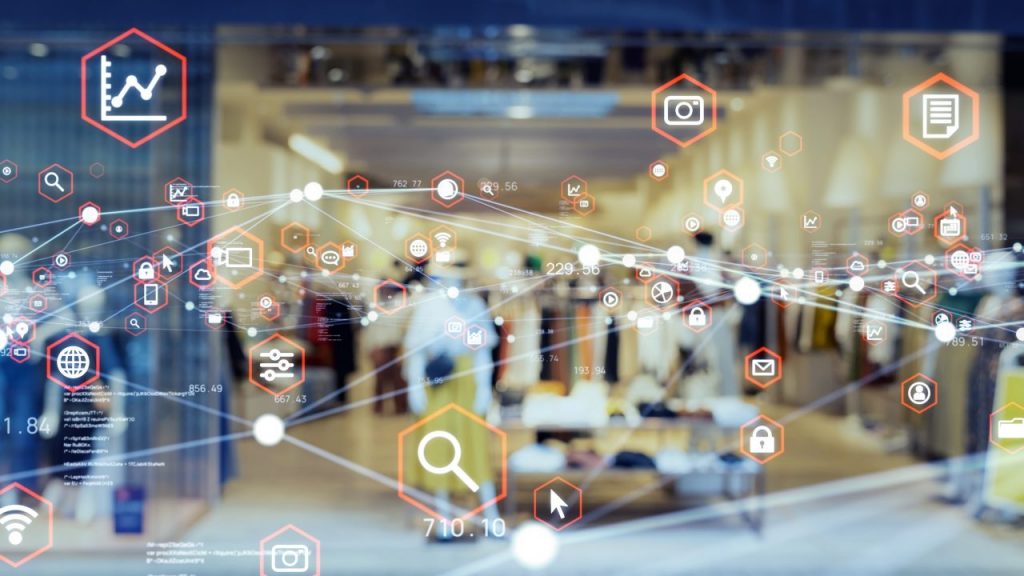 Modern retail businesses have a lot on their plates. IT infrastructure needs to work spotlessly to provide exceptional user experiences. Even the tiniest system bug can result in shopping cart abandonment and bring the workflow to a standstill. Instead of waiting hours for an IT technician to arrive and fix the problem, tech-savvy retail businesses rely on you – a remote IT support provider. In this article, you will learn how to improve your remote IT support for retail companies and drive more sales.
Take Client Data Management Seriously
Considering the amount and type of data IT remote management firms handle, it is not surprising that they often become targets of hackers with nefarious intent.
In addition to contracts and performance reports, your company also manages its retail clients' sensitive information. In the wrong hands, this data could compromise your clients' performance in the long-run. Precisely because of that, you need to take client data management seriously. Here are a few practices to apply to protect customer data:
Staff Education
Regularly invest in cybersecurity education. Indeed, your IT support team already knows a lot about online security, but do they understand the importance of client data safety?
Your training should focus on the best practices for sharing, storing, and disposing of client data. It should also specify the steps employees should take in case their devices are lost or stolen.
To support your training programs, create a detailed data security policy and make it available to all team members.
Perform Data Backups
Whether it is a natural disaster, an online attack, or accidental deletion, losing client data can happen. By regularly performing data backups and copying client data, you will always have a copy you can readily use in case of losses.

Maintain your Network
Remember that hackers often look for system vulnerabilities to break into your network. By performing regular maintenance of your network and systems connected, you will strengthen client data security. Install the latest patches and software updates to prevent the most recent security threats.
Secure Data Storage
No matter if you store client data in the cloud, in-house servers, or take the hybrid approach, make sure it is safe from unwanted access. Invest in layered data security that combines encryption, access control mechanisms, data-corruption protection, and physical security.
Boost Organizational Agility
In recent years, agility has become a bit of a buzzword. Building an agile workplace allows your remote IT management team to scale faster and more dynamically. Most importantly, it nurtures creativity, innovation, and organizational sustainability. The goal of organizational agility is to remove silos between your team and provide retail clients with faster and efficient remote IT support.
Let us take an example of a retail organization planning to shift to the cloud. Many retailers choose Amazon Web Services (AWS) because of their security, flexibility, sustainability, and cost-effectiveness. AWS provides cross-channel customer experiences, modernizes critical systems of record, and offers a complete view of a customer journey.
However, translating an existing IT infrastructure to the cloud is not easy for retail businesses. They need to adopt new skills, tools, and processes while maintaining compliance and encouraging innovation.
That is where AWS cloud management helps. It operates AWS on clients' behalf and provides a simplified way to migrate on-premises workloads to the public cloud. AWS managed services assume control of a client's AWS account during the onboarding process. That way, they help clients meet various compliance program requirements, such as GDPR, ISO, PCI, and so forth.
Invest in Reliable IT Support Software
Remote IT support software is an essential tool for supporting retail businesses from all around the world. Now, there are many factors to consider when choosing a SaaS solution for IT support. For example, think about the purpose of your IT support software, the number of clients, client priorities, and the type of support they require.
Based on the type of customer support, IT remote management can be classified into attended and unattended:
Attended Remote Support
Attended or on-demand remote support is when a client needs your IT assistance immediately. For example, a retail client was using their software while something went wrong. If they cannot find the cause of the problem and fix it, they will contact you.
In that case, your IT technician connects to the client's device and takes control. That reduces the need for your staff to travel to the client's offices and minimizes inefficiencies in the process. Your IT team will not waste time asking clients questions about the problem or talking them through the steps to fix it.
With remote IT support software, your staff can identify the problem and fix it fast.
Unattended remote support
This is a more popular option among both businesses and IT support teams. Unattended IT support means that your technician connects to a client's device even when they are away from their devices. That is a perfect solution for performing regular maintenance, updating devices, and providing non-urgent support.
Remote Control
vs

. Remote Assistance

When choosing the right software for your remote IT management team, you first need to understand the difference between remote control and remote assistance services.
Remote assistance only gives you access to client devices when they confirm it. For example, they get a request they need to approve before you can make any changes.
Remote control services let IT technicians take control over clients' devices and have full access to their data. That is particularly significant for collaborations with retail clients looking for unattended remote support.
Choose a tool that has the features that align with your IT services. For example, AirDroid has a new Remote Control feature that allows remote IT support teams to enhance service by directly controlling clients' devices after being granted permission during the help session.
Choose Secure IT Support Software
For starters, your retail clients need to comply with the GDPR that promises customers confidentiality, integrity, fairness, and transparency. Additionally, retail law also includes the protection of the rights of consumers and data security.
That is why you should balance remote IT support with client security.
For instance, say your retail client needs to comb through confidential data or files during the help session. Choose mobile IT support tools that protect their privacy. AirDroid Remote Support offers privacy protection during screen sharing. It allows a client to pause screen sharing anytime. They can do that when opening sensitive information or entering passwords.
Another security feature to consider is recording every conversation with a client. That way, they can have a log of all updates you made while they were offline.
Additional Features to Consider
Consider making a list of the top IT remote management software solutions and choosing the most convenient one.
For starters, analyze the ease of connection and the types of tutorials and instructions. Here are a few powerful remote support features your tool should include:
3D markers: place markers on real-world objects to improve the remote support session
Use Artificial Intelligence (AI) for your Help Desk
Artificial intelligence and machine learning are everywhere these days, and remote IT support is no exception. According to statistics, the implementation of artificial intelligence has grown 270% over the past four years. Given its technical nature, it is not surprising that it plays a vital role in remote IT service management (ITSM).
A recent survey found that 62% of companies plan to implement or have already invested in AI for ITSM. The uses of AI in remote IT management are multiple. Apart from AI-driven chatbots that have the most widespread use, some of the most prominent technologies that dominate this sector are:
Natural Language Processing (NLP) gives structure to human-generated data. It helps your remote IT technicians get a more accurate understanding of client requests and incidents so they can address them faster. It also offers topic clustering solutions that automate the assignment of the ticket metadata based on their content. For your remote IT support team, that is an opportunity to understand patterns that lead to incidents and prevent them.
Robotic Process Automation (RPA) automates ticket resolution once it reaches your system. AI bots can help clients with repetitive service inquiries, such as password resets, security verification for unlocking accounts, virtual servers, cybersecurity configurations, or multi-factor authentication setups.
Root Cause Analysis (RCA) helps you identify the cause of IT issues. That way, your IT technicians will address the problem provenance instead of analyzing and resolving its resulting symptoms. By combining RCA with topic clustering, you can classify IT problems by similar causes. That way, they will be assigned to the right people in your team. Knowing the cause of the problem, you can also improve your internal and external knowledge base.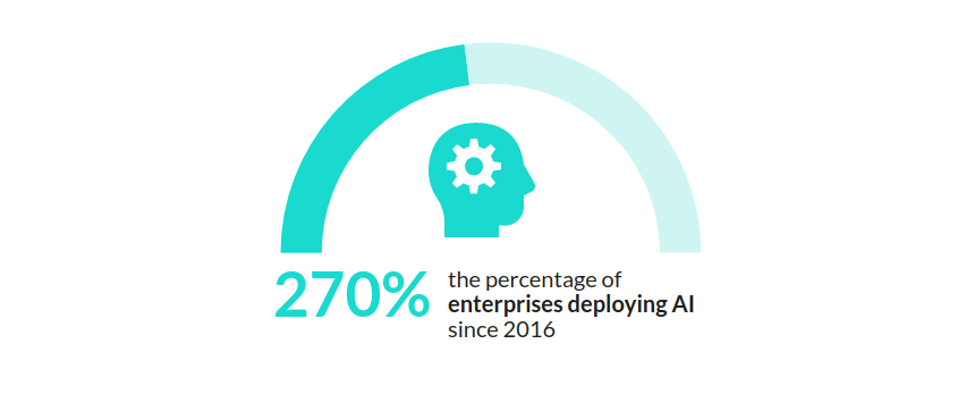 Track the Performance of your IT Support Team
Continuously measure and analyze the performance of your IT technicians. The goal is to determine which tasks take up most of your team's time. That way, you can get a real sense of productivity and boost client satisfaction.
Choose the Right Metrics to Track
There is a wide range of IT Service Management (ITSM) metrics you can track to analyze the performance of your team. Narrow down your options and focus on those that reflect the performance of your team. Some of them are:
Incident response time – the number of minutes, hours, or days that pass between a client's report of the incident and its resolution.
First-touch resolution rate – the percentage of incidents resolved the first time.
SLA compliance ratio – the number of resolutions that met service level agreement guidelines. These include response times, workflow prioritization, cost, etc.
The number of active tickets – the current number of active incidents waiting to be resolved.
Reopen rates – the percentage of tickets requiring revisiting after your IT technician initially marked it as resolved.
Incidents by type – the number of incidents classified by the affected device or application. By identifying the most common problems your retail clients face, you can prevent them in the future. You can also allocate your IT team more effectively based on their skill sets.
Ticket volume – the total number of tickets over a given period. It helps you identify trends in the retail industry and provide service more effectively.
Average handling time – the average time a support member spends on resolving client issues.
Now that you know what metrics you should track, it is time to invest in the right tools. Toggl Track, for example, is a time tracking service. It runs either in the browser or via the app. It is a reliable way to track your IT staff's time and audit their efficiency. Toggl offers multiple useful features, such as offline tracking, online entry modes, and idle detection. It also allows integrations with other team management tools you use, such as Trello or Gitlab.
Over to You
Remote IT support providers should provide retail clients with process efficiency, safety, and reliability. Start by taking actionable steps to protect client safety. Apart from basic cybersecurity procedures, such as staff education or data backups, you should also invest in IT support software that complies with the retail industry regulations.
Boost your team's performance by investing in the right software solutions. When choosing a remote IT management software, choose the one that aligns with the services you offer.
Next, use AI technologies to gain better insights into clients' IT problems and resolve tickets faster.
Finally, keep tracing and analyzing your IT technicians' performance. That way, you will eliminate any inconsistencies while improving employee performance and client satisfaction.
Author's Bio: Lauren is a regular Bizzmark Blog author with many research studies published with the main focus on clients who want their brands to grow in the fast-changing and demanding market.