Last Updated on November 10, 2022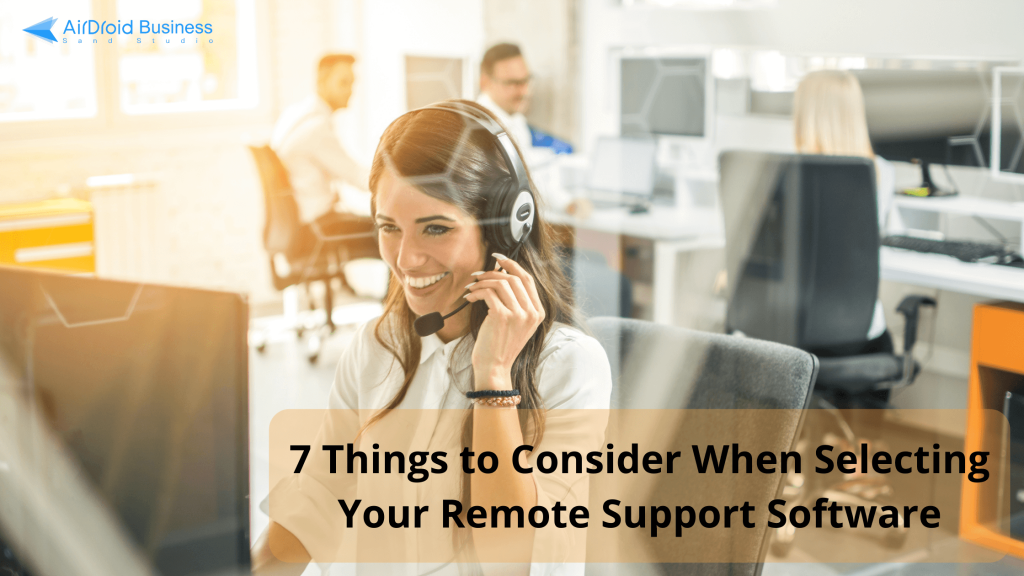 With more and more people working from home, remote support software is more important than ever. Rather than a temporary state, it looks as though the future of work is set to be decentralized, with a combination of people working in the office, in co-working spaces, and remotely. This means it is time to start thinking about what remote support software to implement – and here are seven key things to consider when choosing one.
Internal or external use
The first thing to consider is whether you need software for internal or external use. This will inform how you look at the other points, so it is important to bear this in mind.
Internal use would be your IT team supporting your other staff members with technical issues. This is particularly helpful for offices with large teams of remote staff, where IT cannot simply go to the person's desk to resolve the issue.
External use is supporting customers on their own devices, and is mostly for companies that supply software. Rather than having to walk inexperienced users through technical support on a phone call, remote support software allows you to directly take control of their devices in order to resolve the problem directly.
Internal use might require you to handle a variety of tasks – from installing a VoIP home phone to helping resolve driver issues – whilst external use may focus directly on the software you provide. Understanding whether it will be used internally or externally will allow you to choose the solution best suited to potential users .
What devices it supports
Not every remote support software is compatible with every platform. This is not always a problem – if you are looking for an internal-only solution and all your employees use Windows, then you would be fine with a solution that only supports Windows. However, it is important to understand what platforms and devices the users will need support on and ensure the solution covers them. It is best to find a solution that includes support for:
Whilst there are other platforms, these four are the most common. You could consider looking for a solution that supports Linux, but as Linux requires a slightly higher level of technical knowledge to use, it is more likely users will be able to respond to phone support.

Core functionality
The next thing to consider is what functionality your software needs to have. At minimum, a remote support solution should have remote control, remote screen sharing, and file transfer capabilities. This will allow the agent to see what is on the user's screen, and if necessary, log on to resolve the issues. However, there are many more things remote support software can do, and it is worth considering if you want these capabilities, too.
Automated responses
Sometimes, the problem a user reports is a common one. For instance, if you provide ecommerce software, you might find it does not always play well with the user's default file opening settings. Being able to deploy a quick fix to this would save a lot of time for your agents – as well as provide users with swift resolution.
Quick diagnostics
It can be difficult to get accurate information about a problem from the user. Asking whether it is their VoIP router, the PC, or the software they are using that is causing a problem might simply get 'I don't know' in response. Having a remote support solution that features quick diagnostics is a great way around this, as it can provide that data directly to the support agent.
Integration with other software
Ideally, you want your support solution to integrate with other software. It is particularly important to check if it integrates with any department-specific software – for instance, if your HR department uses applicant tracking software, you should check the compatibility. You do not want to be unable to resolve an issue due to clashes.
Administration capabilities
A good remote support solution should also include administrative aspects. Depending on how large your IT support team is, you may need the ability to:
Assign specific issues to agents who specialize in them
Create escalation levels
Request customer feedback
Monitor agent performance
This is especially important for managing a remote workforce, as it allows you to resolve these issues within the software, rather than through email or communication platforms.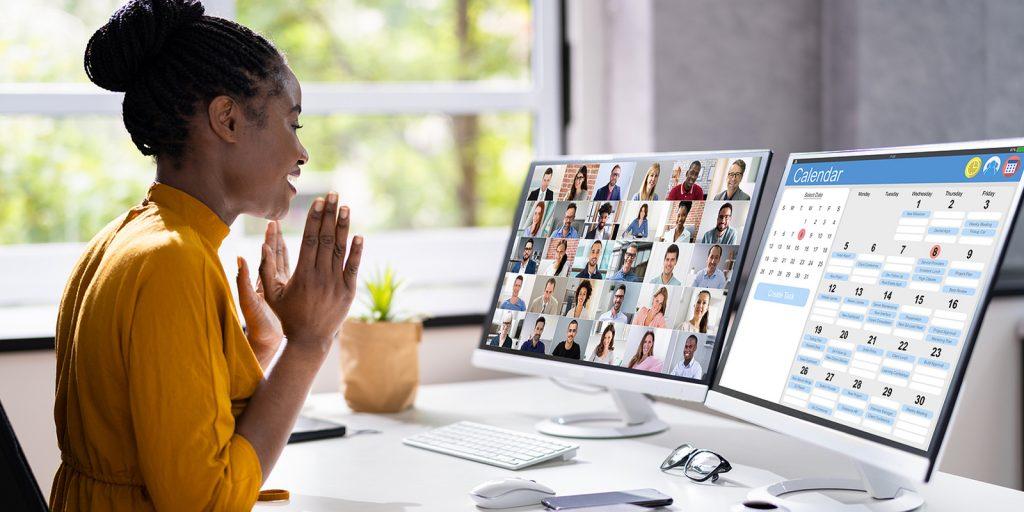 Ease of use
While your IT agents should have a decent level of technical knowledge, you still want a solution that is easy to use. The less complicated it is to learn, the less training is needed and the quicker your team can get started with it. This is super helpful when it comes to call center training online.
Of course, you also need to consider how easy it is to use on the other side – are users expected to follow many complicated steps, or is there just a single button they can press? The more complex it is for them, the less helpful it is, as they may still need a phone call to explain how to use it (which is not great if their problem is with a VoIP phone system or mobile device).
There are other aspects to this, too. It needs a reliable, stable connection, otherwise it becomes challenging to resolve problems in a single session. This connection should also be fast, and if there are delays, it may be worth having a note on where someone is in a 'queue' in order to reassure them. It should be possible for users to leave their device unattended while an agent resolves the problem, as well as requiring minimal involvement on their side.
Security
Accessing someone's device remotely is a security risk, no matter what precautions you take. If you are in an field like the telecom sector, a breach would not just affect one client, but many. Any remote support software needs to have solid security measures in place. It is worth doing a bit of a background check on any solution you consider – have there been any recorded hacks? What have they done about past security problems? How are their current users reviewing it?
You should also check it meets the current industry security standards, as well as providing detailed information on how they would respond to any issues, should they happen.
Customization
We are taught not to click on pop-ups or download unfamiliar software, and you do not want your staff or customers to change that behavior. Instead, choose a solution that allows you to customize it. For instance, if you provide VoIP for sales teams, they will be used to how your tools appear. By using the same logo, font, and color scheme on your remote access tool, users will treat it as a recognized program rather than a new one.
Cost
Finally, there is the cost. Many of the above features will add to the price, so it is necessary to weigh up their advantages against how much extra it would cost you. It may be worth looking into remote support software that has different versions.
You can start out with a basic solution and upgrade to include new features as needed, rather than investing heavily at the start only to discover you never make use of the more expensive aspects. Choose a solution that has the cost clearly upfront, rather than tucked away in the fine print – that way, you know exactly what you are paying for.
Author's Bio: Sam O'Brien, the Senior Website Optimisation & User Experience Manager for EMEA at RingCentral, a Global VoIP, video conferencing and team collaboration tool provider. Sam has a passion for innovation and loves exploring ways to collaborate more with dispersed teams. He has written for websites such as Codemotion and Commercialcafe. Here is his LinkedIn.