Last Updated on January 30, 2023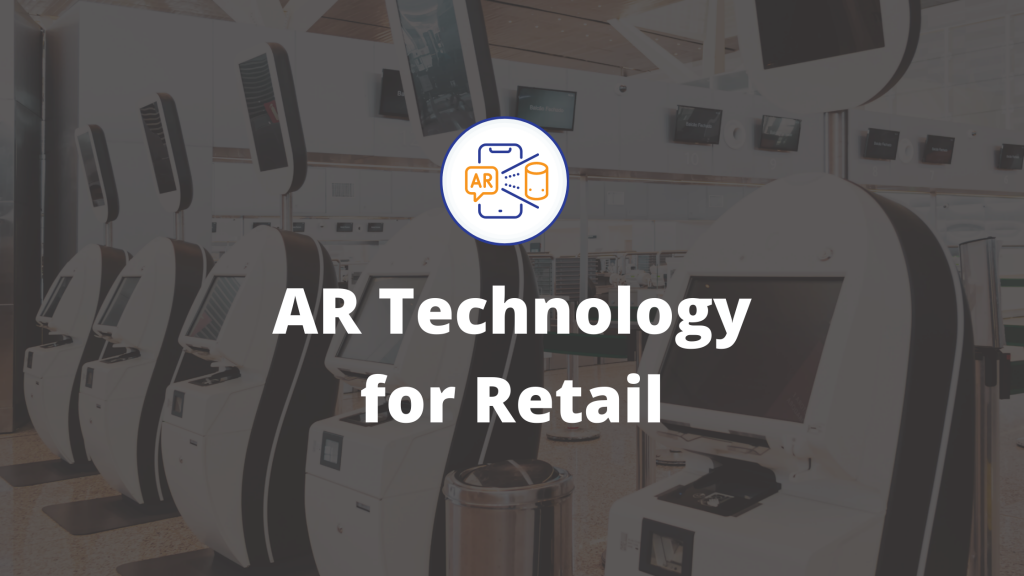 Augmented reality (AR) was named an emerging technology mega-trend in 2017 for its promise in lending a massive competitive advantage to the businesses that adopt it over the next decade. The deployment of augmented reality is rapidly expanding, especially in retail and other automated industries. By 2025, AR and VR in retail will be a US$1.6 billion market according to a Goldman Sachs report.
Retail and other enterprises and tech leaders should all be exploring the possible ramifications on the future business landscape. Along with the growth of AR technology, the world is increasingly headed towards an automated self-service retail and customer experience.
But remotely performing technical troubleshooting on these unattended devices without AR remote support and maintenance is labor-intensive. The biggest cost comes from having to go on-site every time the device stops working, especially when it is difficult to pinpoint if it is a software or hardware issue that requires performing a full inspection. Without an efficient way of examining the situation, it may require multiple trips for a technician to fix just one piece of equipment.
Adding a remote AR camera to the customer support process allows technicians to remotely manage the device while simultaneously viewing the real-world conditions around it.

Here are the top advantages for retail and other automated industries to help you consider if AR remote support assistance is right for your business.
AR camera: Preventing downtime in self-service retail
A variety of smart vending machines, self-checkouts, and unattended kiosks are now integrated with software that is deployed to retail environments to automate the entire purchasing process. Smart vending machines allow you to customize the order selection panel and provide retail customers with many different choices of frozen foods, pastries, and general supplies.
Self-checkout at retail establishments gives customers the convenience of avoiding lines by bagging and scanning their own purchases. Customers can also complete their own retail sales transactions with mobile, credit card, or debit card payments.
If you are a vendor that supplies unattended kiosks and machines to supermarkets, restaurants, or malls, you also need unattended remote access to manage and monitor them for your customers. When the machine does not work properly you need to be able to test the receipt printer, weight sensor, barcode scanner, payment panel, and more. With visual AR camera remote support assistance, all of this can be achieved even more efficiently by merging the virtual with the physical world.
Supporting retail clients remotely with AR assistance and maintenance
As part of AR remote assistance software, augmented reality in retail gives technicians the ability to view the physical surroundings of unattended devices, like kiosks, self-checkouts, and vending machines for repair and maintenance. With this visual remote support, you can quickly pinpoint and resolve any hardware issue to avoid costly downtime.
Android augmented reality solutions like AirDroid Remote Support also include instant communication through voice chat and the ability to place 3D markers to guide another person to flip a switch or push a button. AR remote support software seamlessly bridges the physical and virtual landscapes.
This also reduces the frustration of technicians having to rely on auditory communication to explain the steps to execute the instructions and resolve the problem. With AR remote support software, technicians can literally show retail clients and customers what to do to complete the troubleshooting process faster and more efficiently.
When your IT technician has to go on-site for the repair, you can save a lot of time by having the ability to evaluate the situation beforehand. This way you can have all the information and necessary tools ready to go to ensure that the adjustment is completed in one session.
Improving customer satisfaction with streamlined troubleshooting
IT technicians can transmit video and images of technical issues from the field while consulting with an expert or supervisor located anywhere in the world. By working with on-site experts, you can increase productivity in the field and the first-time fix rate for troubleshooting sessions. It also shortens the time to resolution while boosting customer support capacity.
Retail is a highly competitive sector and retailers are always needing to find new and better ways to attract and serve their customers. It is even more challenging with the current COVID-19 pandemic to keep "essential businesses" like grocery stores, warehouses, and other facilities running smoothly while protecting the safety of field service technicians and customers.
Augmented reality has been shown to reduce the need for repeat and follow-up troubleshooting sessions. It can even act as a compliance tool that logs activity to ensure troubleshooting sessions are properly performed.
Conclusion
Remote camera and AR technology can help retailers reduce risk, errors, and injury, accelerate the troubleshooting process, reduce repeat unattended kiosks and vending machine repair and maintenance sessions, and provide immediate remote guidance and interactive support when it is needed. As a result, the demand for AR remote support software is growing exponentially.
Augmented reality can easily integrate into most retail processes. Offering live remote assistance without sending a technician onsite can save your business time and money.
If you need comprehensive device monitoring, management, and remote control for Android, AirDroid Business is worth checking out. To see if AR remote support software for Android would be better for your business, you can start a free 30-day trial of AirDroid Remote Support.